2.1 Protecting Engine Bay Electrics
Warning
: count(): Parameter must be an array or an object that implements Countable in
C:\websites\theultimatefinish.co.uk\htdocs\car-care-blog\wp-content\plugins\q-and-a-focus-plus-faq\inc\functions.php
on line
250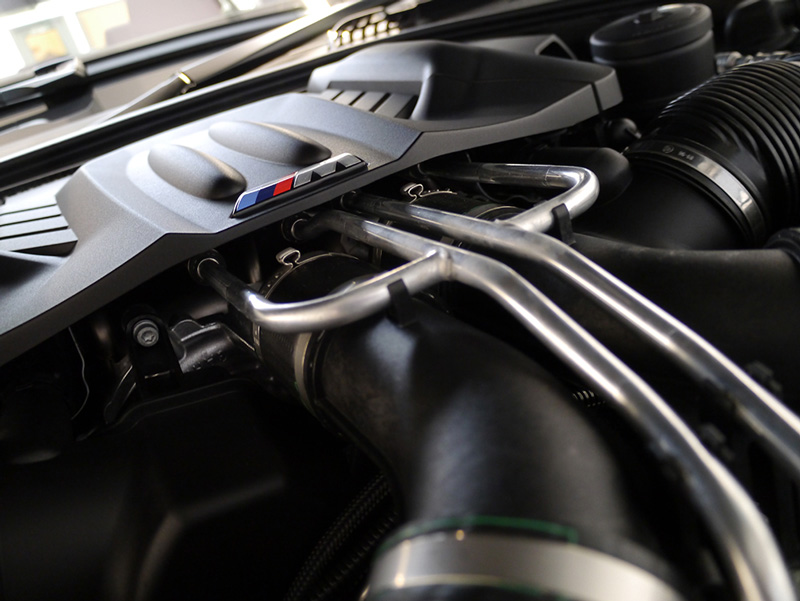 The first part of any engine clean is to ensure all sensitive engine components are protected from water ingress.
Equipment:
Detailing tape
A few plastic carrier bags
Heavy duty cling film
What you need to cover:
Air intake – you don't want water in the breathing pipes!
ECU – Electronic Control Unit – electricity and water do not mix.
Battery connections – just to prevent rust formation.
Electric plugs – electricity and water do not mix!
Alternator – it's the electrical power house for your car.
Alarm housing – sensitive electronics tend to short circuit on contact with water.
Headlamp connections – you do not want water collecting inside the headlamp housing.
Method:
Step 1 – Make sure the engine is completely cool before attempting to wrap the components!
Step 2 – Using detailing tape and some cling film cover the smaller electrical components such as plugs, battery connections and connections for headlamps.
Step 3 – Larger items such as the ECU and alternator are more easily covered using plastic carrier bags. If the bags have holes punched in them, use two bags. Whilst the seal doesn't have to be 100% water tight as the engine is not going to be immersed in water, you do not want to pour water directly in through one of those holes.
Step 4 – Remember, when covering the sensitive components the finished article does not have to look aesthetically pleasing – it's better to have them wrapped properly and not risk mixing water into a vital part of the engine.

← Car Care & Detailing Guides