6.3 Cleaning Tyres & Removing Old Dressings
Warning
: count(): Parameter must be an array or an object that implements Countable in
C:\websites\theultimatefinish.co.uk\htdocs\car-care-blog\wp-content\plugins\q-and-a-focus-plus-faq\inc\functions.php
on line
250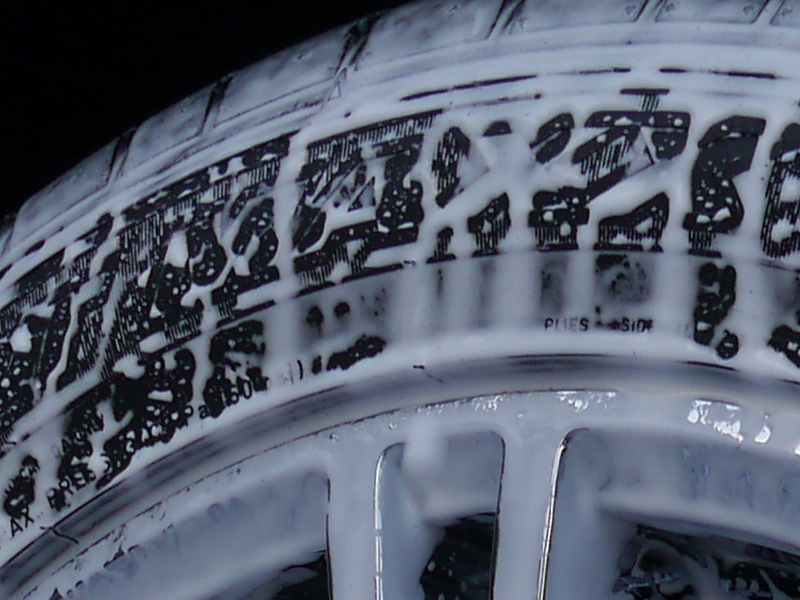 Many tyre dressings contain silicones that leave a build-up of residue which turns tyres brown. In order to restore tyres to their natural satin black, it is necessary to strip off the old remnants of tyre dressing to reveal the original rubber surface.
There are specific tyre cleaners available for cleaning tyres, however an effective (but preferably not too astringent) All Purpose Cleaner will work just as effectively.
Inevitably tyre cleaner is going to be transferred onto the wheel during cleaning, so it's important both tyre and wheel are cool to the touch in order to prevent any etching from a chemical/heat reaction.
Equipment:
Tyre or rubber cleaner, or
All Purpose Cleaner diluted as per manufacturer's instructions
Stiff bristle brush
Hosepipe connected to running water
Drying towel for tyres
Drying towel for wheels
Method:
Step 1 – Ensure tyre and wheel are cool to the touch
Step 2 – Spray tyre cleaner on to the tyre
Step 3 – Using a stiff bristle brush, scrub the tyre. It's likely the foam will turn brown as you're scrubbing – this is the old dressing remnants coming off
Step 4 – Rinse tyre (and wheel) free from suds
Step 5 – Pat tyre dry with designated drying towel
Step 6 – Pat wheel dry with designation drying towel to ensure no water spot marks are left behind

← Car Care & Detailing Guides