3.2 Drying Cabriolet Roofs (Fabric)
Warning
: count(): Parameter must be an array or an object that implements Countable in
C:\websites\theultimatefinish.co.uk\htdocs\car-care-blog\wp-content\plugins\q-and-a-focus-plus-faq\inc\functions.php
on line
250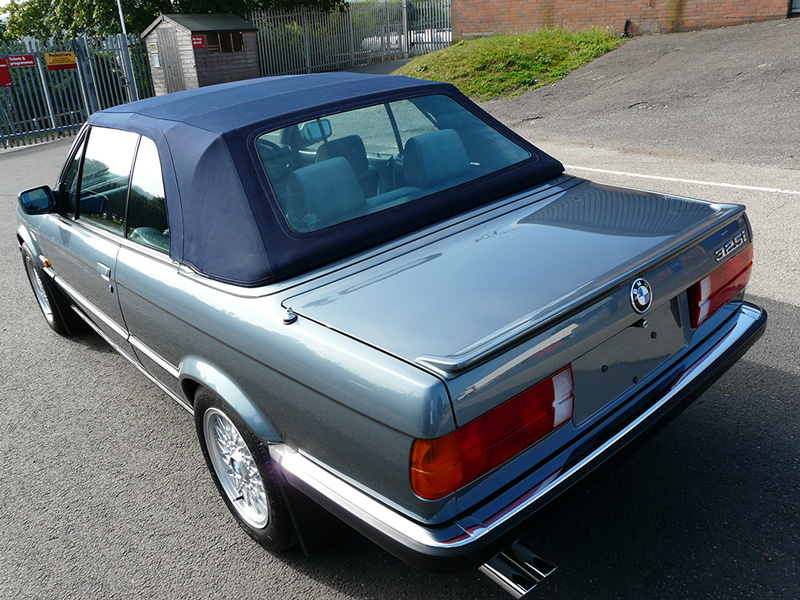 Drying a cabriolet soft top is absolutely vital prior to applying a water proofer or fabric sealant. Once a final step product has been applied any moisture remaining in the soft top will become trapped causing the material to rot and disintegrate from the inside. Residual moisture will also encourage the formation of mildew.
Equipment:
Sunshine, or
Garage (preferably with dehumidifier), or
Hot Air Blower / Hair dryer
Sunshine Method:
Leave the vehicle in sunshine with the soft top in the 'up' position for a few hours (the air temperature and humidity will affect evaporation times). Do not leave the soft top in sunshine for longer than necessary as the material is yet to be protected (see 3.3. Protecting & Sealing Cabriolet Fabric Roofs).
Garage Method:
Place the car in a garage and depending on ambient air temperature, leave to dry for several hours and preferably overnight
Having a dehumidifier will help to draw moisture out of the material fibres quicker and more effectively
Hot Air Blower / Hair Dryer Method:
Switch the hair dryer on and set it to warm / hot
Keep the nozzle 8-12 inches from the surface of the fabric, work in long strokes
Be careful not to overheat rubber trim, paintwork or plastic windows
Of course, a combination of any of the above can be used, for example, allowing the soft top to dry in the garage overnight, then ensuring it is completely dry by using a hair dryer for a few minutes.
Browse Cabriolet & Soft Top Care

← Car Care & Detailing Guides