Accessory Must-Haves & Detailer Top Tips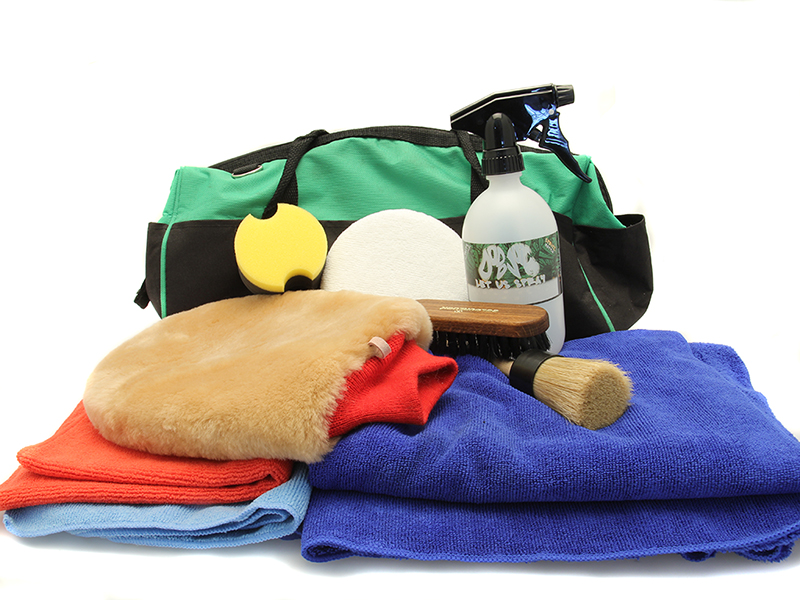 The right tools can make or break a detailing session, so we thought we'd take a look at the accessories no car care enthusiast should be without.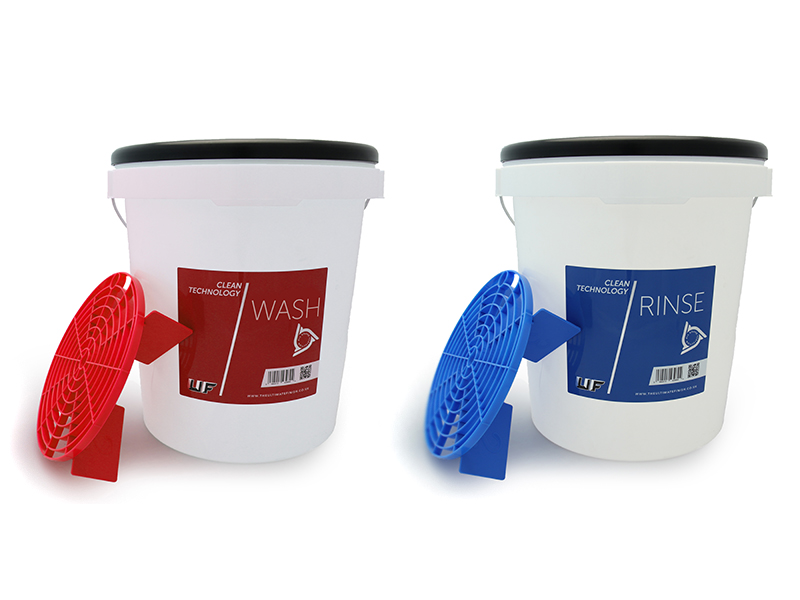 Keep wash water and rinse water separate to prevent the reintroduction of dirt back onto the surface of the paint. Wash water remains clean whilst the rinse water holds on to all the contamination washed off the car with your wash mitt. The Grit Guards help to brush the grit off the wash mitt and keep it in the bottom of the bucket. By doing so, the chances of introducing wash swirls into the paintwork are reduced.
UF Detailer Top Tip: Wash water can get very dirty, quite quickly. Choosing a light coloured bucket will help show the water becoming dirtier and give you a good indication as to when it's time to change the water.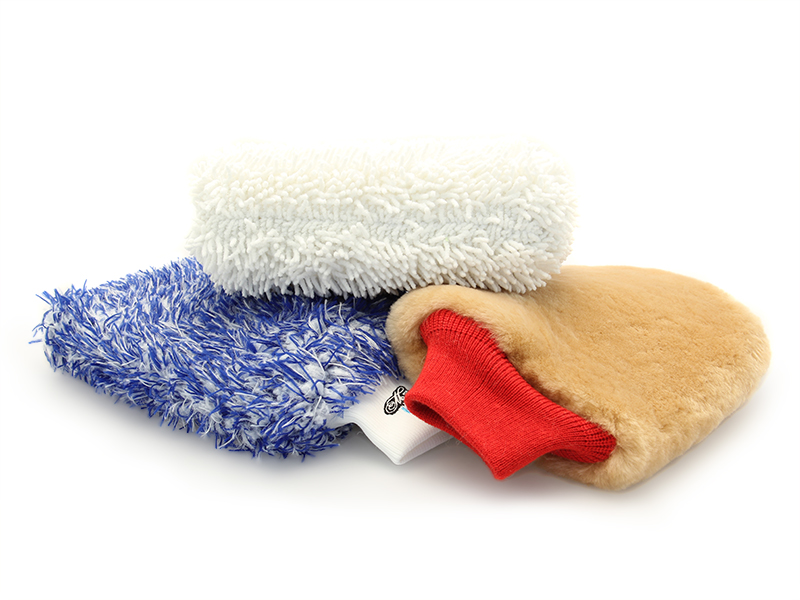 Wash sponges tend to trap particles of dirt at the surface of the pad, increasing the chances of damaging paintwork when these particles are repeatedly rubbed back and forth over the paintwork. Microfibre or natural wool mitts and pads offer better protection. Whether you opt for a microfibre or a natural wool wash accessory is a question of personal preference, as is the question of 'mitt or pad'. Whichever you go for, make sure it has a nice long pile to ensure dirt and grit are lifted away from the surface of paintwork and encapsulated within the long fibres. This keeps the contamination away from the sensitive paint finish, again, reducing the chances of introducing wash swirls.
UF Detailer Top Tip: If you opt for a natural fibre wash mitt, make sure the care instructions are carefully followed to prolong its longevity. It's a good idea to have a separate wash mitt for the wheels to prevent cross-contamination which may damage paintwork.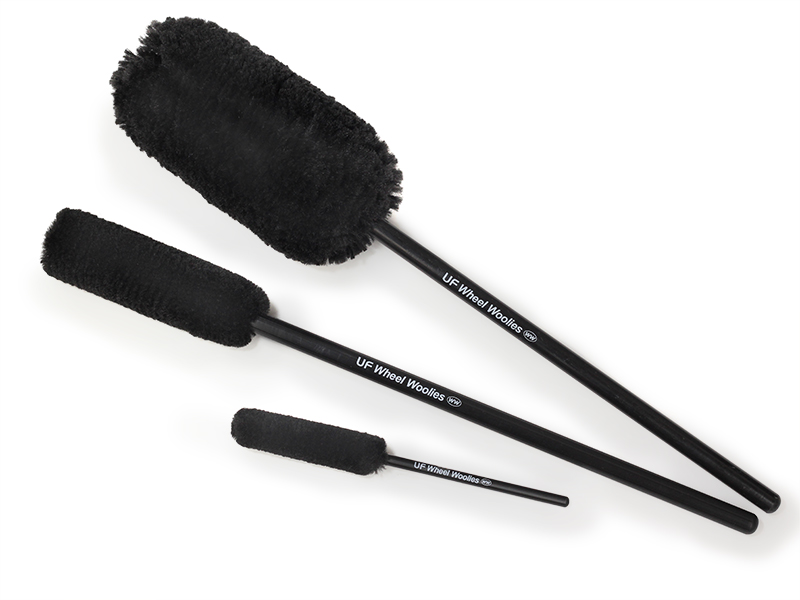 Getting wheels thoroughly clean is important, not only to the overall finished look of a vehicle but also to ensure wheel lacquer isn't damaged. Brake dust, road grime, salts, all contribute to the degrading of the surface of the wheel and wheels can be expensive to repair or replace. Using a wheel brush to ensure all contamination is removed from the joins where the spokes meet the outer rim and to reach through the spokes to clean the rear of the rim too is essential for preserving their longevity and appearance.
UF Detailer Top Tip: Use a long-handled wheel brush with non-scratch ferrule and handle to reach through the alloy spokes. Take note of the spacing between the spokes and take care to select a wheel brush with a head that will pass through without being forced as this will shorten the lifespan of the brush.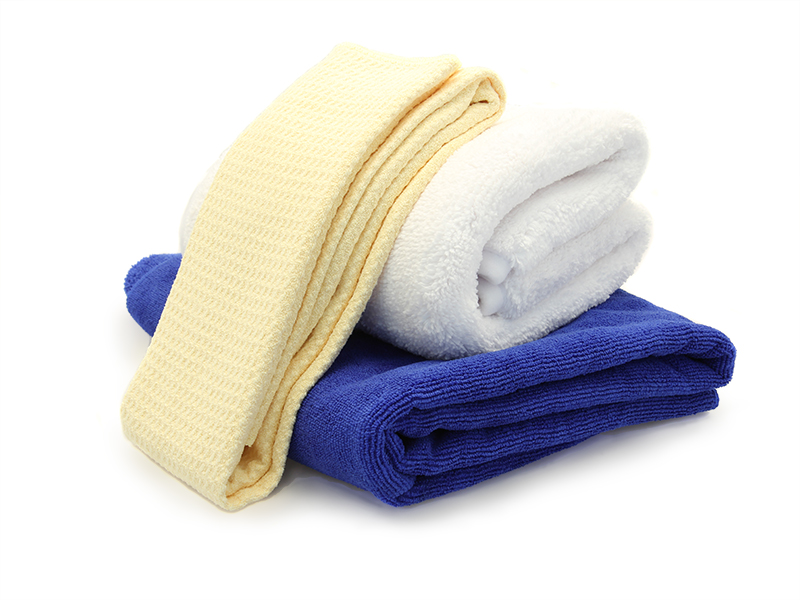 Natural chamois leathers are time-consuming to maintain, tricky to use and also have the potential to strip protective wax layers. Drying towels are machine washable and much more wax-friendly. Choose between a waffle towel, which uses a pique texture to soak up enormous amounts of water, or a microfibre with a thick pile. The thicker the pile, the more water it will absorb.
UF Detailer Top Tip: When washing drying towels and microfibres, do not use a fabric softener as these contain salts which may be harmful to paintwork. Instead, use a dedicated microfibre wash as you can be sure there will be no chemicals that may cause the towels to harden.
Microfibres
When it comes to microfibres, you can never have enough. From removing excess compounds, polishes, waxes and sealants, to buffing out trim products and metal cleaners, a full day's detailing can easily require ten or more microfibres. Running out in the middle of a detail can be frustrating, so making sure you have plenty on hand is essential! Consider investing in window cloths too. These are specially designed to offer a better 'bite' to ensure contamination is removed and window cleaner is evenly spread before being absorbed.
UF Detailer top tip: Choose microfibres in different colours, reserving specific colours for specific jobs: black for buffing polishes, blue for wax or sealant buffing, red for interiors, etc. That way you never run the risk of cross-contaminating surfaces or wiping your wax off with a microfibre containing polish residue. When cleaning windows, clean the inside with a horizontal motion and the exterior with a vertical motion. That way, if you find smears the direction of them will tell you whether they're on the inside or the outside.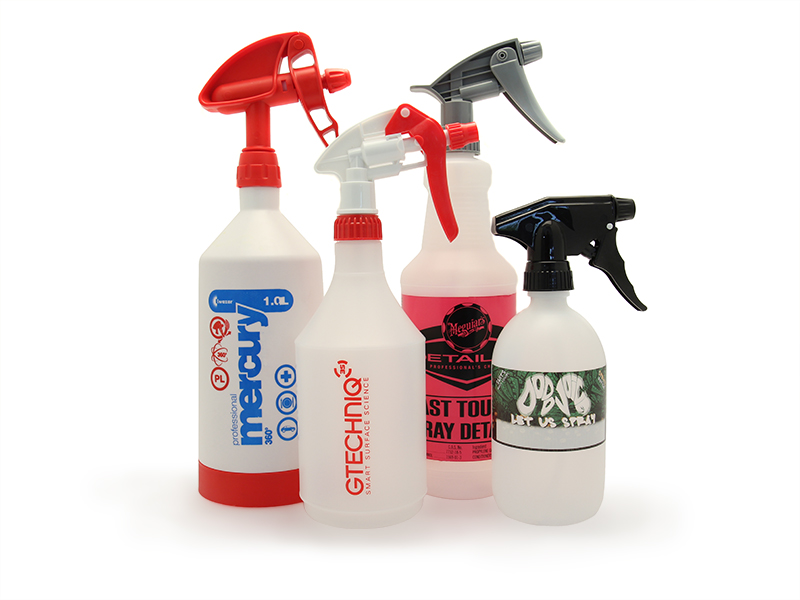 If you buy your detailing products in larger sizes they can be difficult to handle. Some detailing products are concentrated and require diluting. As a result, keeping some spare mixing bottles to hand can make life easier.
UF Detailer Top Tip: Choose mixing bottles with chemically resistant sprayers, to make sure they're suitable for any type of product, from wheel cleaners and iron removers to quick detailers. Label your bottles for specific products to avoid mixing products up further down the line. Opting for mixing bottles that spray on the 'squeeze' and on the 'release' of the trigger will reduce hand fatigue.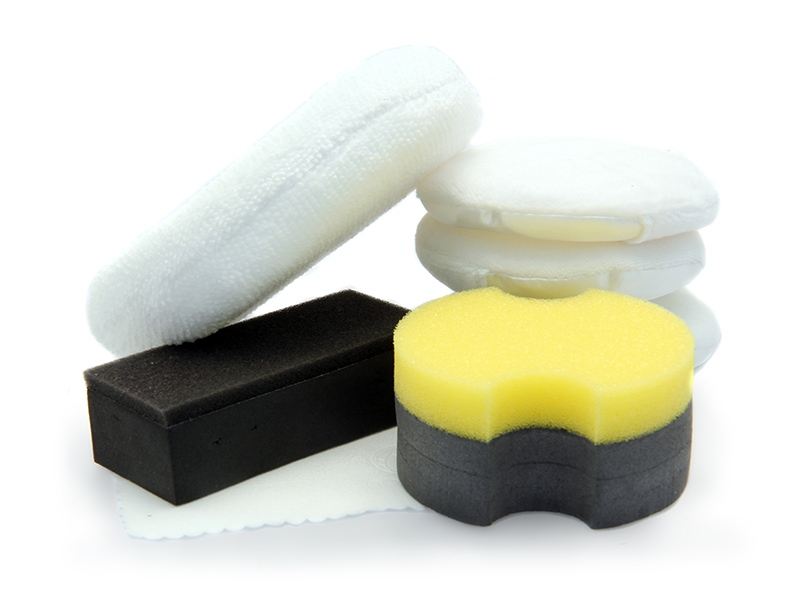 From wax to sealants, plastic dressings to metal polishes, compounds to tyre dressings, applicator pads are an integral part of the detailing process. Available made from foam, microfibre and microsuede, the different materials lend themselves to different types of products, so keeping a selection on hand is a good idea.
UF Detailer Top Tip: If your microsuede applicator is a cloth, wrap it around a hard foam block to give you something to hold on to properly. This type of material works best for applying nano ceramic sealants, but be sure to throw them away as once the sealants harden on the cloth they'll scratch the paintwork.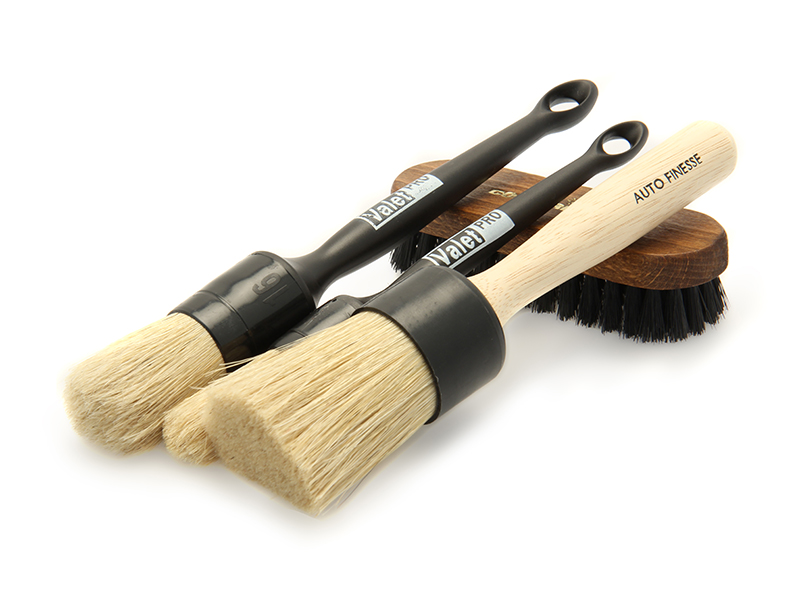 Brushes are the perfect tool for cleaning around badges and grilles which are likely to trap dirt and microfibre lint. Useful for using around exterior trim and detail, they're also useful for dusting interiors, particularly around air vents, start/stop buttons and indicator stalks.
UF Detailer Top Tip: Keep brushes with different sizes of heads for different jobs. Label your brushes so you know which are for use on a car's exterior and which are reserved for the interior. 
A selection of car care kits and accessories are available at www.TheUltimateFinish.co.uk. If you would like advice on selecting car care products or accessories or for tips on how to detail your vehicle, contact our friendly and knowledgeable team on 0333 800 8004 (mobile-friendly!)