Bentley Bentayga New Car Detail With Joe Huntley Details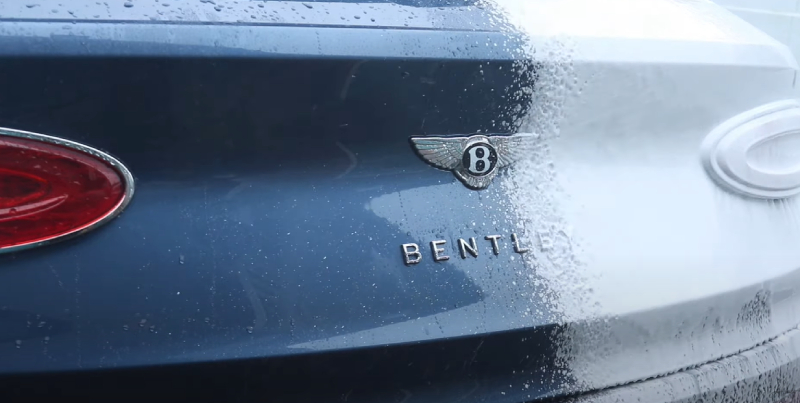 In for a new car detailing service, this Crystal Blue Bentley Bentayga 2021 would require a full going over, including machine polishing and a ceramic coating courtesy of Gtechniq's Crystal Serum Light + Exo v4. Taking up the task would be our good friend, Joe Huntley and as always, the whole process would be covered as part of his latest detailing video on his YouTube channel.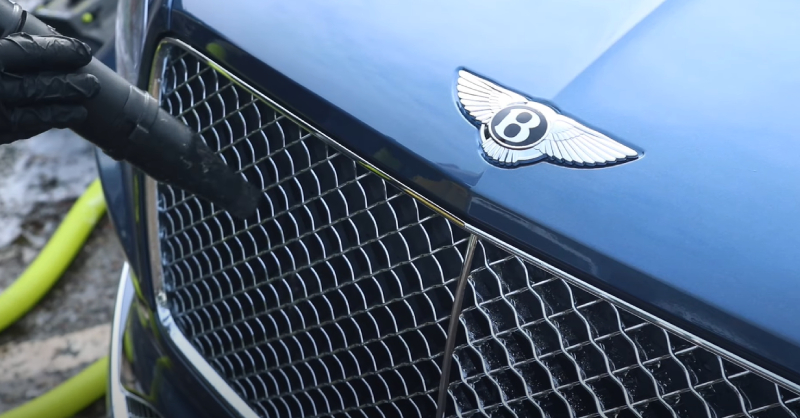 Analysing the Bentley Bentayga's Paint
A key tool in the process before Joe set to work with the machine polishing and coatings though, was NexDiag's NexPTG Professional Paint Depth Reader. The innovative piece of kit is a Bluetooth enabled device which synchronises with your phone or ipad using a dedicated app and enabled Joe to record the Bentley Bentayga's paint depth readings quickly and easily.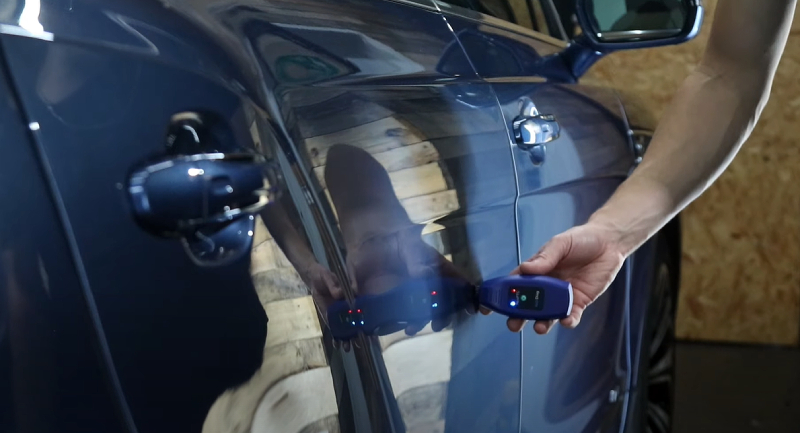 2021 Bentley Bentayga New Car Detailing | Machining Polishing & Ceramic Coating
Get yourself comfortable and take in Joe's new Bentley Bentayga video in full below, plus don't forget to check out the NexDiag Professional and some of the other featured products used in the process towards the bottom of this blog.
NexDiag NexPTG Professional £130.00
The NexPTG Professional is the most advanced model of the paint depth reading gauge from NexDiag, allowing you to make precise measurements on a multitude of places, including curved surfaces.
Thanks to the use of a movable head and a profiled probe housing in the device, the effect of vibrations on reading measurements on convex or concave internal and external elements of a vehicle has been eliminated.
The advanced technology in the Professional model means the measurements Joe could take on the Bentley Bentayga were of even greater accuracy compared to the Standard and Advanced versions of the device.
The device also comes with the support of a dedicated NexPTG application which can be installed on iOS or Android devices. The application enables users to examine surfaces with unprecedented accuracy and thanks to the Lacquer Coating Analysis System, it can analyse the surface of the entire body in an instant with the application helping to interpret the results of measurements.
All measurements are easily recorded thanks to the application, including the location of where they were taken on the vehicle. The Professional also enables users to generate useful reports based on measurement history and location.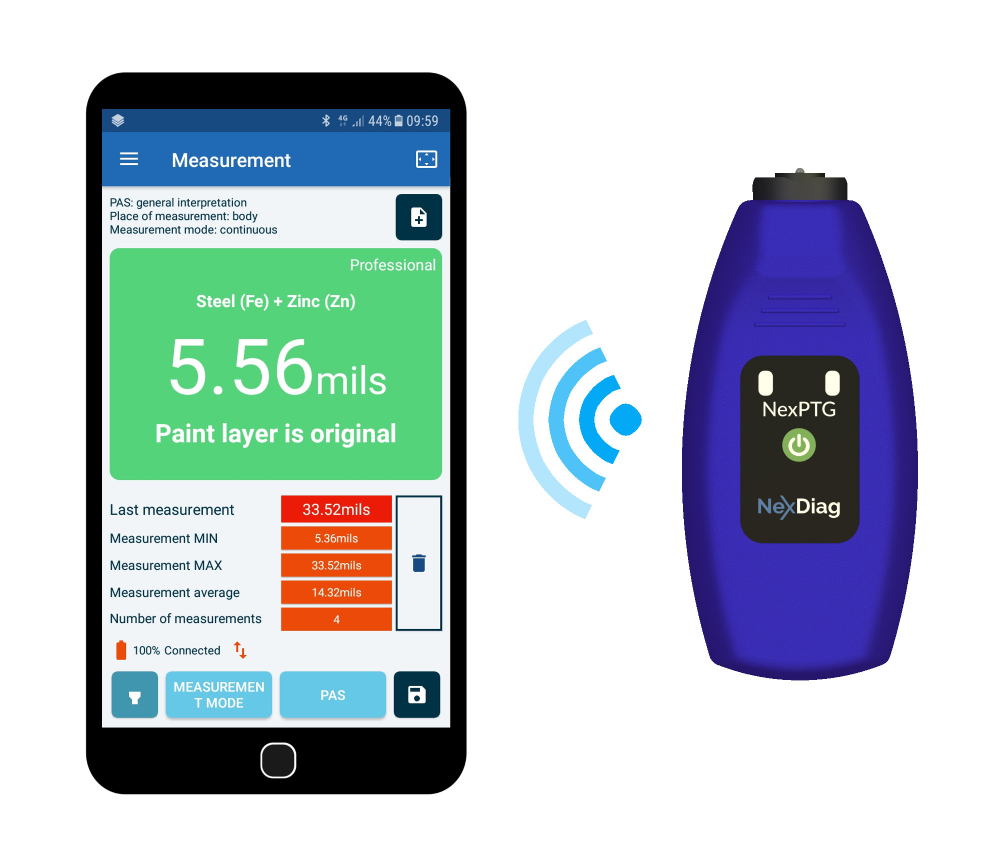 Measures and identifies Steel, Aluminium and Zinc Plated Steel Substrates
Suggests where multiple paint layers may be present
Suggests where filler may be present
Connects to your phone by Bluetooth 4.0 LE for clear readings in full colour
Compatible with all IOS, Android and Windows smartphones
Insert your own business logo into reports for professional presentation
Creates and prints full-colour reports showing all measurements on each panel
Profiled measuring tip can measure concave & convex Curved panels
Mils/Microns selection
BigBoi Pro Touchless Car Dryer £329.00
As every detailer knows, non-contact detailing methods greatly reduce the chances of putting scratches into paintwork. Whilst the wash process still requires a mitt, the drying process no longer requires a drying cloth – just ask Joe and this Bentley Bentayga!
Dust and dirt can become trapped in the long, absorbent fibres of drying cloths and can cause scratches when the towel is rubbed over the paint. The edges of cloths can cause marks as the towel is 'whipped' back and forth. Synthetic chamois can be ineffective in soaking up water and natural chamois can remove wax protection. Using the BigBoi BlowR Pro eliminates all these possibilities, so you never have to worry about inadvertently marking your paintwork when drying it.
The BigBoi BlowR Pro is the most powerful unit of its type in the industry, with two 1500 watt motors that use heated, filtered air to chase water off paintwork, metal, glass and chrome. The blast of air forces trapped water out from behind badges, head and taillight surrounds, mirror housings and other hard to reach areas. The BlowR Pro is supplied with two interchangeable nozzles to ensure air can be directed along channels and grooves. The BigBoi Temperature Technology (BTT) function ensures the BlowR Pro uses air heated to 20 degrees C above ambient air temperature for optimum drying and evaporation. Select from four wind speeds depending on the task at hand.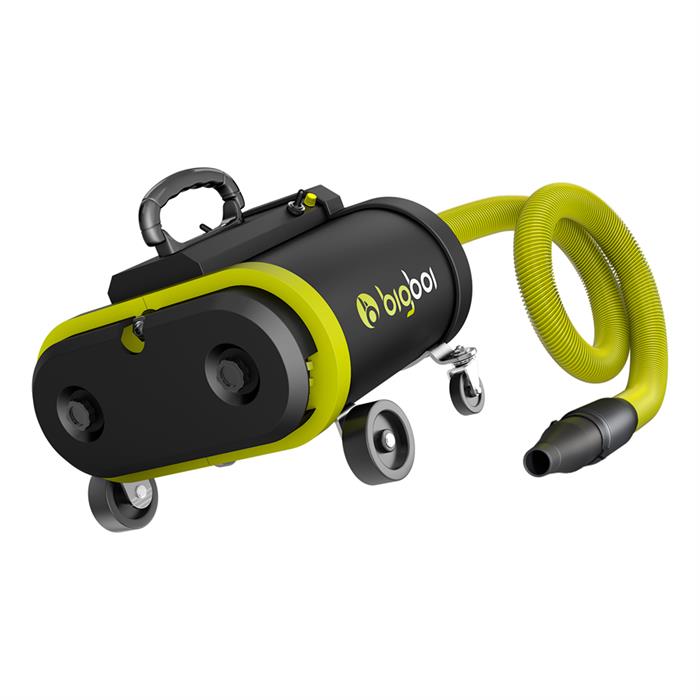 Touchless drying keeps paintwork safe from scratches & swirls
Powerful twin motors blast water out of traps & away from surfaces
Dries vehicles up to 80 times faster than traditional drying methods
Great for drying around filler caps, wheel spokes, calipers & nuts
Forces water from around side mirror housings
Dries engines & components quickly, prevents corrosion
BigBoi Temperature Technology (BTT) – fixed at 20 degrees C above ambient air temperature for faster evaporation
Uses filtered air – safer than using a leaf blower or pet dryer
Use on paint, glass, wheels, chrome, fabric convertible roofs
Safe for use on all finishes including vinyl wrapped & satin matte
Supplied with 2 interchangeable nozzles
Foam air filter included (washable & reusable)
3 Year Manufacturers Warranty for UK use only
Auto Finesse Tripple All In One Polish & Protect From £8.95
Tripple is an all in one cleaner polish for those times when the car has to look good but you just don't have time for the three stage process!
Tripple has been formulated to deep clean paintwork, improve shine and lustre whilst adding a protective layer of pure Brazilian carnauba for extra gloss and protection.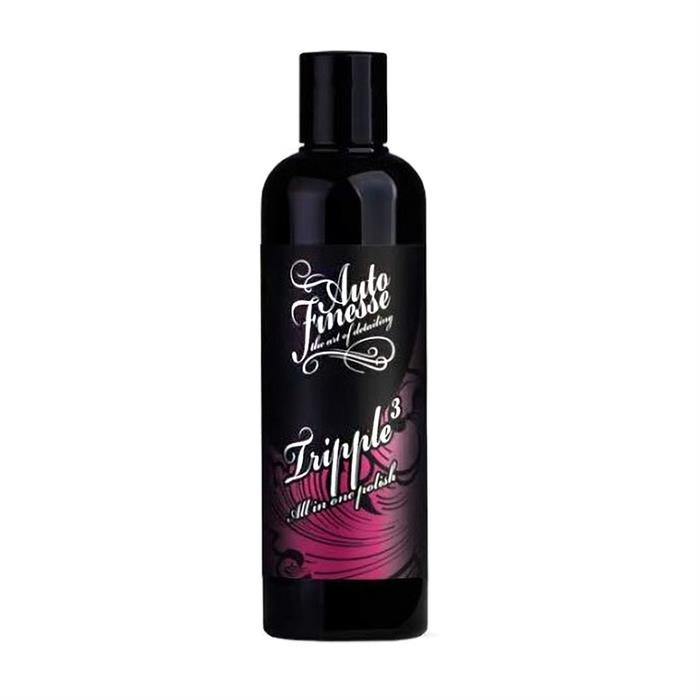 Cleanses & polishes paintwork, revealing a high shine
Contains fillers to hide deeper paintwork blemishes
Brazilian carnauba wax provides a deep, wet look shine
Visit Ultimate Finish for the best car care and detailing products from around the globe!
Have a question on any of our products? Email sales@theultimatefinish.co.uk or call 01474 360 360.
Our team is on hand, Monday to Friday, 8am-5pm.