BigBoi WashR Flo – Your Next Pressure Washer?
We've had plenty of interest in the BigBoi name ever since we exclusively started stocking their contactless car dryer range several years ago, so when it became clear they were going to be releasing a purpose-built automotive pressure washer – The BigBoi WashR Flo – there was an instant buzz created.
A key component in a car maintenance session, having a trusty pressure washer you can rely on when you need it the most is vital. From blasting the wheels at the top of your process, through to snow-foaming and washing, there really is no better way to treat a vehicle when cleaning it.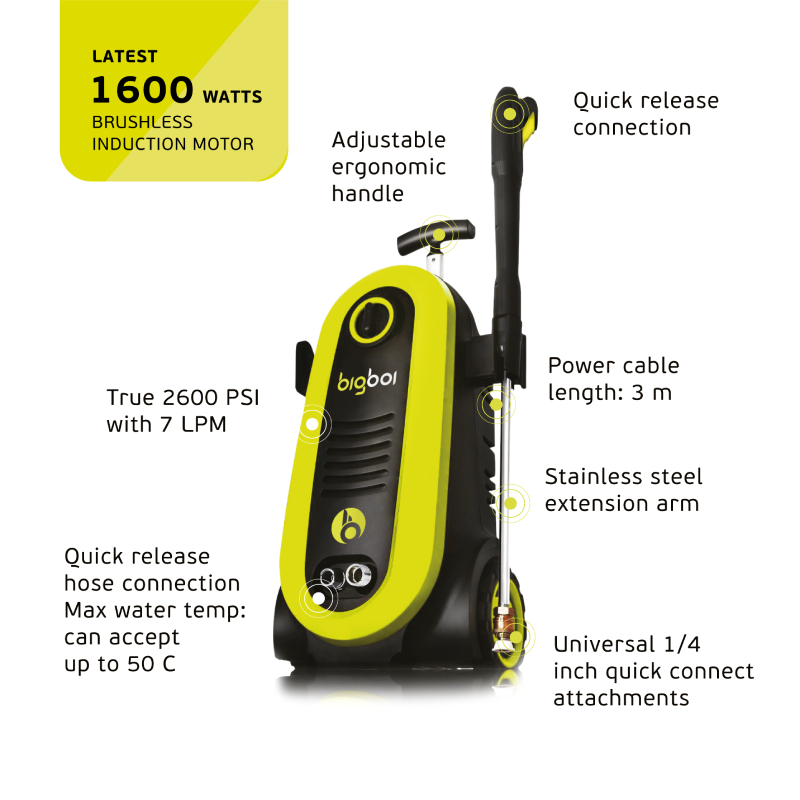 With Spring on the horizon here in the UK (and temperatures on the rise, hopefully!), there are no doubt plenty of you who may be looking to invest in a new pressure washer this year. The BigBoi WashR is certainly a machine to consider and will comfortably rub shoulders and compete with established brands, such as Kärcher and Nilfisk.
The 'green machine' boasts a free snow foam cannon as standard, handy quick-release functionality all-round, 4 varying spray-degree nozzles, a 1600 watt brushless induction motor (making this a much quieter machine than many of its rivals) and a whole host of other impressive features.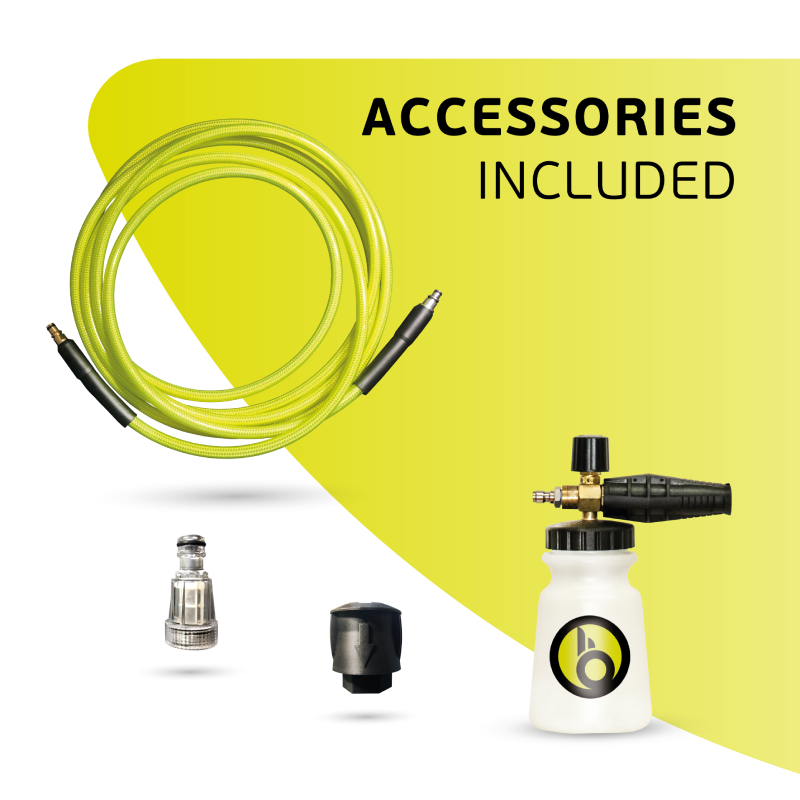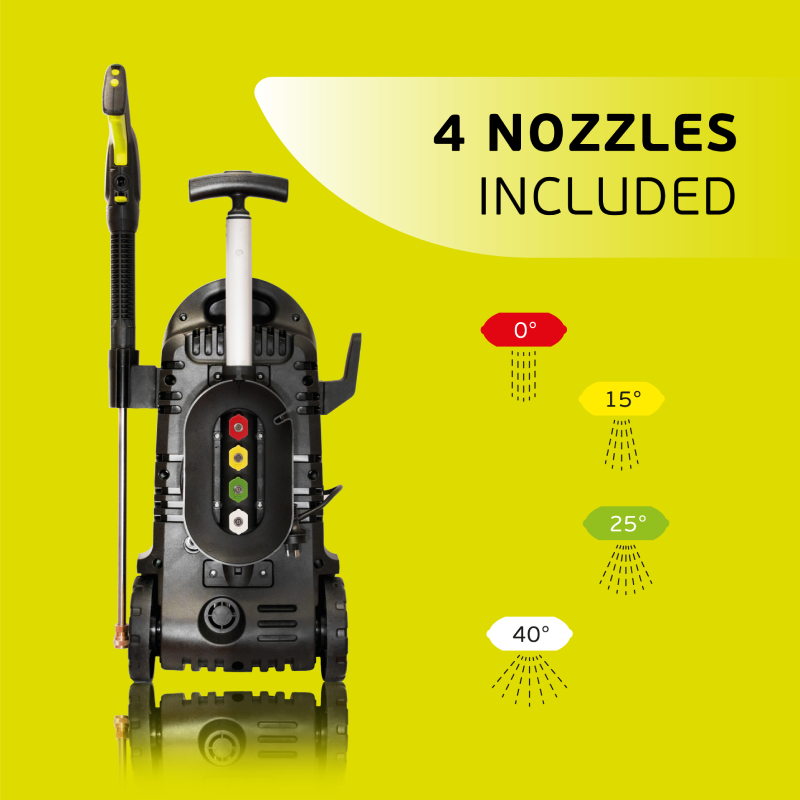 In this blog, we sent friend of UF, Joe Huntley the BigBoi WashR Flo Pressure Washer in order to perform a full run-through and give you, the enthusiast, the chance to see exactly what it can do. Check out Joe unboxing the WashR and giving it a blast below!
Watch the BigBoi WashR Flo Pressure Washer in Action
The BigBoi WashR Flo is exclusive to UF and is currently available to buy with a free 15m hose upgrade. Check out the featured items below that can also be used and purchased in conjunction with the WashR.
BigBoi WashR Flo Pressure Washer £249.00
A premium heavy-duty pressure washer with a quiet brushless induction motor. The WashR also features a total stop system (TSS) which senses water flow in the pump, meaning when the trigger is released, water stops flowing through the pump. Universal 1/4 inch quick connect attachments are supported all round.
The brushless induction motor contains frictionless moving parts which will mean the unit does not require servicing as frequently as other pressure washers.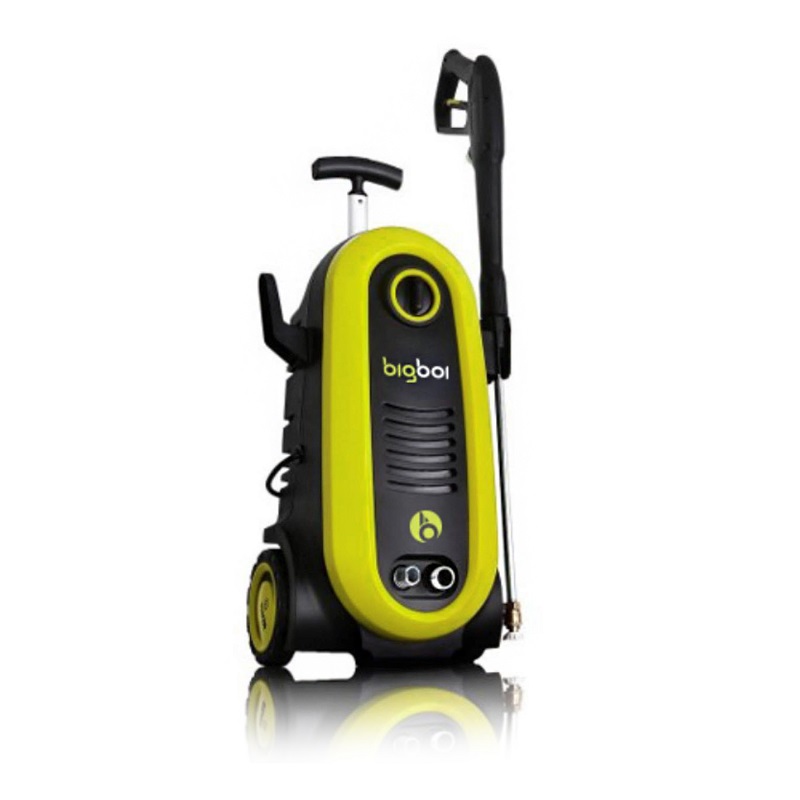 Voltage: 240V/50HZ
Motor: 1600W (Peak) Induction
Maximum Pressure: True 2600PSI
Max Flow Rate: 6.5L to 7L/min
Hose Length: 8m lime colour
Max Water Temp: Can accept up to 50 C
Power Cable Length: 3m
Pressure Nozzle Connection: 1/4 Inch
Power Plug: UK Certified Standard
(L x W x H): 60 x 37 x 33cm, 14Kg
UF Ultimate Snow Foam £13.95
The perfect product to run through your BigBoi WashR, UF Ultimate Snow Foam is a PRE-WASH CLEANER designed to remove excess grime, lifting dirt away from the surface, thus reducing the risk of scratching during subsequent washing.
This new formula produces more foam, offers improved cleaning action and is designed for use with either a Foam Gun or a pressure washer Foam Lance.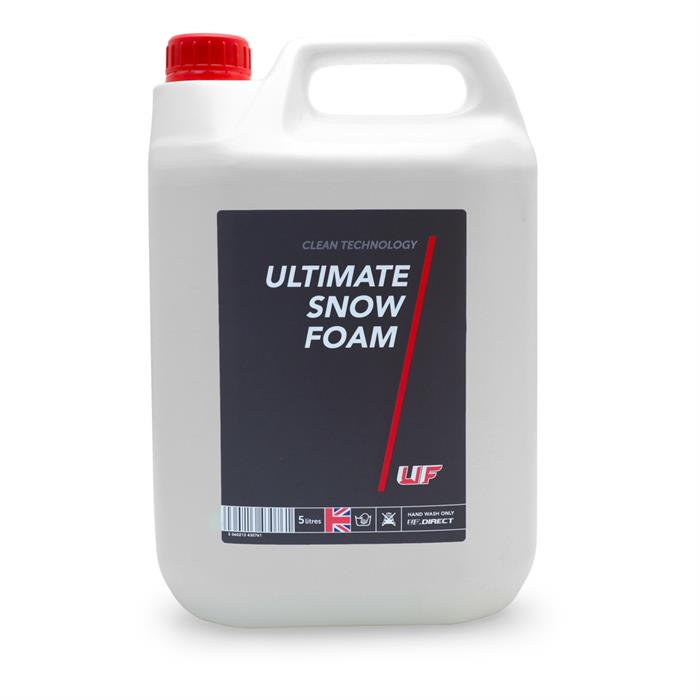 Pre-wash non-contact cleaner
Designed & tested by professional detailers
Ultra foaming properties for maximum effect
Helps keep clear coat swirl-free
Does not strip wax, sealant or polish
Safe for use on all paint finishes
As used by UF Studio
BigBoi WashR Commercial Hose Pack £159.00
The new BigBoi WashR Flo Commercial Hose Pack is designed to replace the standard gun, hose and outlet quick release connector to provide an even more durable offering which will enhance the overall user experience of the WashR Flo Pressure Washer.
The pack includes new, durable components that have been specially tested and manufactured in Italy, the accessories will provide even more flexibility to move around the vehicle at ease during cleaning.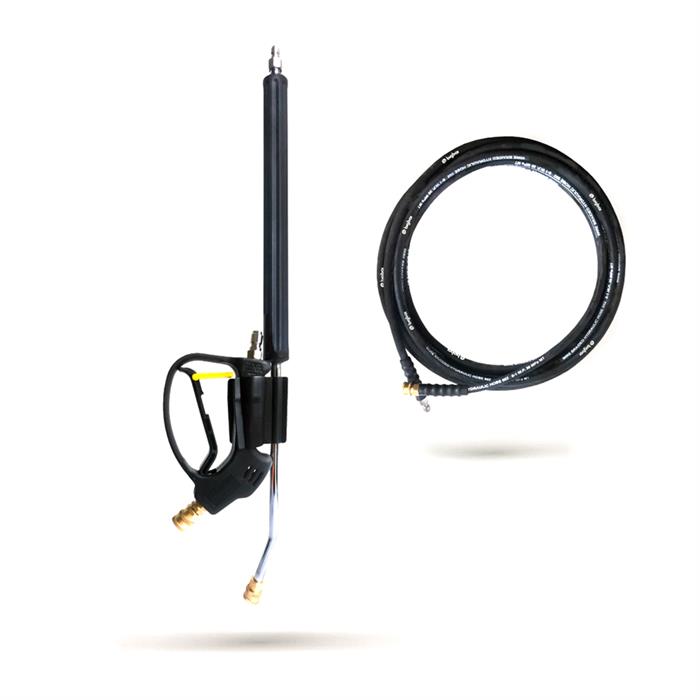 Italian design short trigger pressure gun
60cm stainless steel wand
13m commercial 3/8 grade wire braided hose
Brass outlet 3/8 quick release connector
The full range of BigBoi products can be found here.
Have a question on any of our products? Email sales@theultimatefinish.co.uk or call 01474 360 360.
Our team is on hand, Monday to Friday, 8am-5pm.