Legendary Christmas Gift Ideas for Automotive Enthusiasts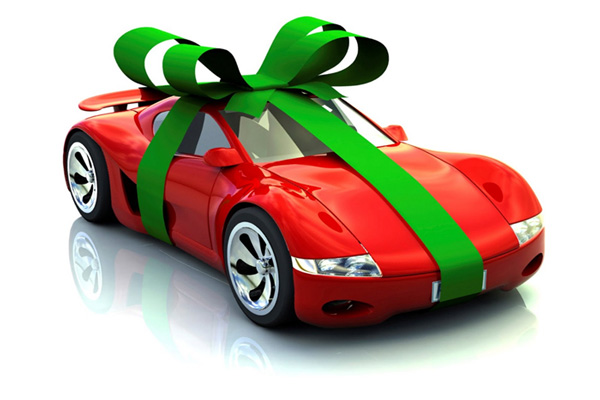 Christmas is less than three weeks away and once more the challenge is on to find that exciting present for the people who matter. Christmas gifts can be challenging, particularly when being chosen by your better halves and trying to browse through a shop during the Christmas frenzy is extremely stressful. So, rather than dive into the chaos why not put your feet up with a nice cuppa, sit back and let Ultimate Finish take care of it for you! A couple of clicks and presents are delivered directly to your door (or an alternative address if it's more convenient for you).
Ultimate Finish has put together some ideas to help with the search for Christmas gift ideas, whether you're looking for a stocking filler or that big present with the wow factor. And with a selection of delivery options ranging from FREE UK delivery to next working day by 12 noon – you'll soon have Christmas all wrapped up!

Christmas gift ideas have been conveniently arranged by price category:
A selection of original stocking filler ideas, from digital pressure gauges to rechargeable mini dehumidifiers, perfect for inside cars, boat or caravan cupboards, etc, along with an extensive range of car care products and kits.
Stepping up to more seriously sized stockings! Larger car care kits, digital tyre inflators, smart battery charger & conditioners as well solar battery conditioners.
If someone has been very good this year you may like to consider something from this section. Here you'll find rotary machine polishers, dual action machine polishers, Ultimate Snow Foam Lance kits and luxury carnauba waxes.
Everyone deserves a treat at Christmas and this category contains a huge selection of truly tempting delights including Air Chambers, machine polishing kits, car covers, paint depth gauges, dehumidifiers and exclusive car care kits.
If you just can't decide on a present then Gift Certificates are available. Simply select a Gift Certificate from values £10-£500 and send it as an email to your chosen recipient who can then spend Christmas day shopping for his or her ideal present!
All orders placed before 6pm are shipped same day and delivery options are as follows:
FREE UK* Delivery on all orders over £29.95 – orders shipped via this method are typically delivered within 3-5 working days.
STANDARD Delivery – typically delivered within 1-2 working days
EXPRESS  – Next Working Day (Monday to Friday) – Orders placed before 6pm will be delivered the following working day
EXPRESS AM – Next Working Day by 12 Noon (Monday to Friday) – There are lots of things to be getting on with around this time of year so pick a morning delivery slot and free up your time.
SATURDAY by 12 Noon – Sometimes Saturdays are the best day to receive a delivery and this service guarantees delivery by Saturday lunch time!
Visit Ultimate Finish now and make Christmas easy. If you require some assistance when choosing the perfect gift, our helpful and knowledgeable staff are just a phone call away. Call us on 0845 838 1200 between 8am and 6pm Monday to Friday, Saturdays between 9am and 1pm.
Merry Christmas!