Detailing a 'Dirty Daily' Mini With Joe Huntley
We are approaching that time of the year where the weather is just about becoming a bit more agreeable for some outdoor car care. And, if you do venture outside with the pressure washer for the first time in a while, you might just be faced with some rather gruesome and grimy cases of contaminants.
Plenty of you will have been parked up for long periods during the dreaded national lockdowns, in some cases near trees (or even worse, underneath a tree) that are shedding their leaves, sap, twigs and other debris.
In this blog, our good friend Joe Huntley has just the remedy. Plus, if you happen to have a convertible car with a fabric rood that has taken the brunt of the winter weather, you're in luck. A fabric hood can quickly go from as-new to tired and green from the types of environmental fallout which we've mentioned above. But how best to bring it back to new?
Joe's latest detailing video features an extremely dirty, 'mouldy Mini' including the full process of safely removing the mould from a dirty roof, before finishing to perfection. Hit the link below to get watching!
Deep Clean Detail | MOULDY MINI | How to Clean a Convertible roof
If you didn't have the time to take in the full video just yet, don't forget to check out the links in the featured products below. We've included handy shortcuts that'll take you to exactly the point where the products are being used.
UF Iron + Fallout Remover From £10.95
Iron + Fallout Remover is a spray-on product containing an active ingredient that reacts with ferrous contamination, shrinking the particles and forcing them to break their bond with the underlying substrate. In addition, Iron + Fallout Remover is highly effective on environmental contamination, such as bird droppings, bug squash and tree sap. Simply spray on, allow to dwell and then rinse – no need to rub a mitt vigorously over the paintwork and potentially cause scratches. Iron + Fallout Remover really is a must for any 'dirty daily' car care maintenance session!
Watch Joe using UF Iron + Fallout Remover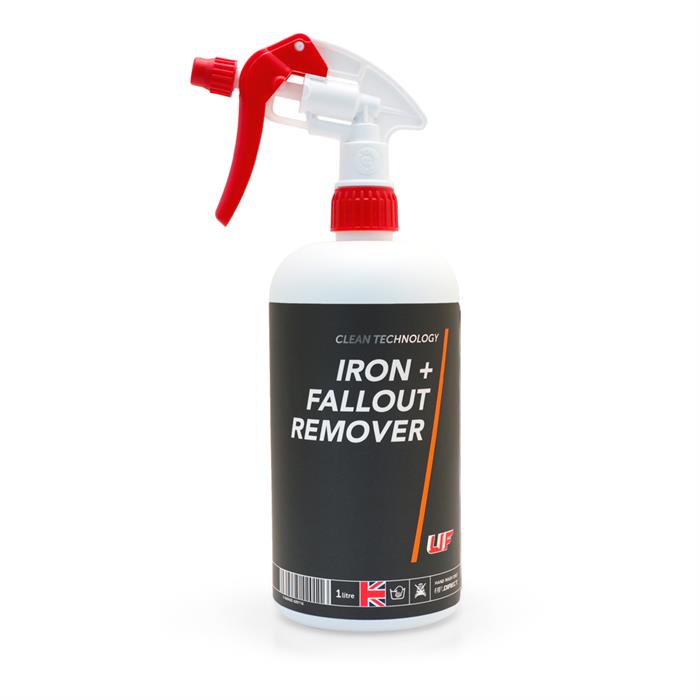 Quickly & safely removes brake dust, bird droppings, bug remains, etc
Designed & tested by professional detailers
pH-balanced formulation
Will not remove existing wax or sealant layers
Non-contact, spray-on solution minimises the chances of scratching paintwork
Safe for use on all painted or lacquered surfaces including wheels & paintwork
Colour change function demonstrates product is working
Bilt-Hamber Surfex HD From £10.95
Bilt Hamber's Surfex HD is a biodegradable, non-toxic cleaner designed to remove the toughest grease and oil-based contamination without the use of solvents. And because it is water-based, Surfex HD is also effective on organic or water-deposited grime.
Use neat for all tough automotive, commercial or domestic cleaning duties. Surfex HD can also be diluted for lighter cleaning duties such as paint, wheels, tyres, interior fabrics, soft-top roofs and carpets, etc.
Watch Joe Using Bilt-Hamber Surfex HD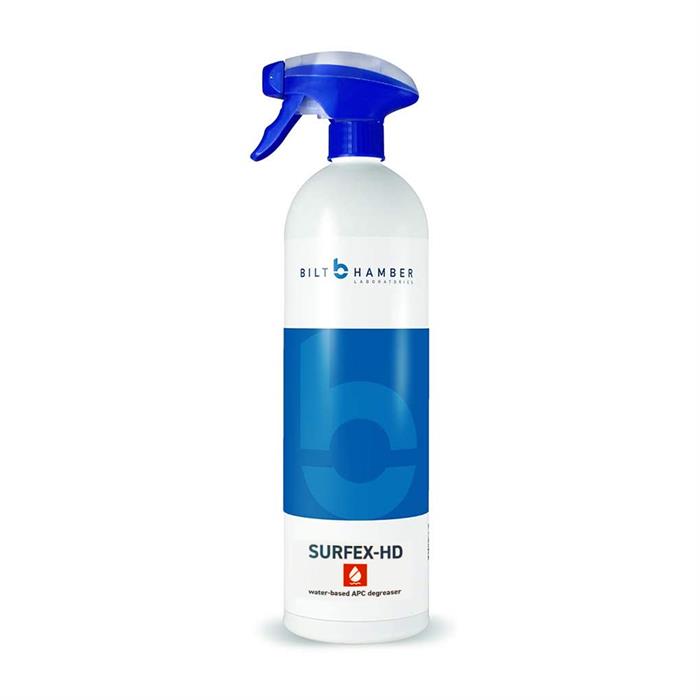 Biodegradable, non-toxic cleaner
Removes tough grease and oil-based contamination
Can be used neat for harder grime or diluted for lighter cleaning duties
Versatile, use on a multitude of surfaces and processes on your dirty daily
Wheel Woolies Natural Horse Hair Convertible Soft top Brush £12.95
Although Joe used a slightly different variant of brush in his 'dirty daily' video, this brush is just as ideal for safely cleaning fabric and vinyl convertible tops. Natural Horse Hair Brush is non-abrasive, naturally soft, durable and exclusively designed to gently remove exterior debris from fabric and vinyl convertible topping.
For great results, you can also use with either Renovo Fabric Soft Top Cleaner or Renovo Vinyl Soft Top Cleaner to safely release soil and grime from convertible tops. Works well on all soft and vinyl tops as well as tonneau covers!
Watch Joe Brush The Grime From The Roof Of The Mini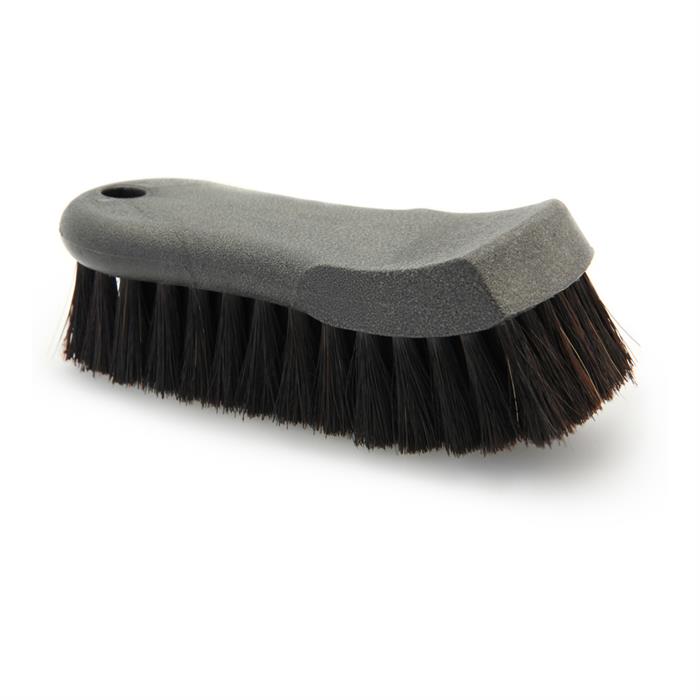 Natural Horse Hair
Non-abrasive & naturally soft
Exclusively designed to gently remove exterior debris from fabric & vinyl roofs
Suitable on all soft or vinyl tops as well as tonneau covers
Auto Finesse Lavish Ceramic Foam From £12.95
Lavish Ceramic Foam is for application via a foam lance, delivering a hydrophobic Si02 ceramic layer. It provides an easy and effective solution to add extra gloss and protection immediately after the wash stage during maintenance. Presenting a quick and easy way to apply a layer of ceramic protection to all exterior surfaces of your vehicle, from paintwork to glass, alloy wheels to trim. Simply apply via a foam lance to a clean, wet vehicle, then rinse and dry for a high shine. Once completed the surfaces will be protected and will boast prolific water beading properties.
Watch Joe using Auto Finesse Lavish Ceramic Foam
Delivers fast results
Reduces chance of inflicting swirls to paintwork
Protection for up to 6 months
Easy spray on, rinse off application
Ceramic protection
High foaming formula
Visit Ultimate Finish for the best car care and detailing products from around the globe and bring your 'dirty daily' back to life!  
Have a question on any of our products? Email sales@theultimatefinish.co.uk or call 01474 360 360.
Our team is on hand, Monday to Friday, 8am-5pm.