Father's Day: The Ultimate Finish Guide to Gift Solutions
It's that time of year again where the trickiest of challenges arises – Father's Day gift ideas. It's not the lack of options that are the problem, but ensuring Dad gets something he can actually benefit from or get good use out of is more of a challenge.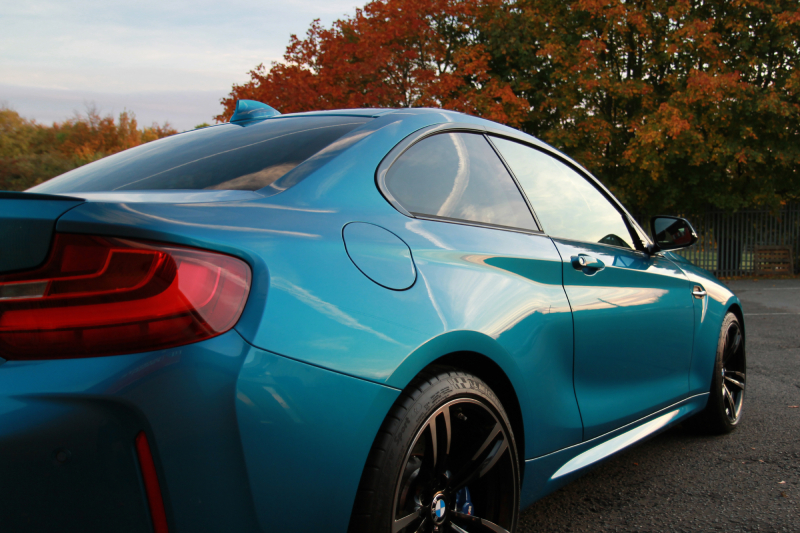 Fortunately, we are here to help you out with this Father's Day gift solution blog, giving you ample time to scope out a gift befitting of the occasion. Hopefully if you have landed on this page, then all things car care is right up Dad's street and that's good, because we've got a huge offering of products to choose from.
To make things a little easier for you, we've hand-picked a selection of gift ideas perfectly suitable for Father's Day to suit a range of budgets, so keep on reading and hopefully this year you'll be all set well in advance of Sunday June 20th!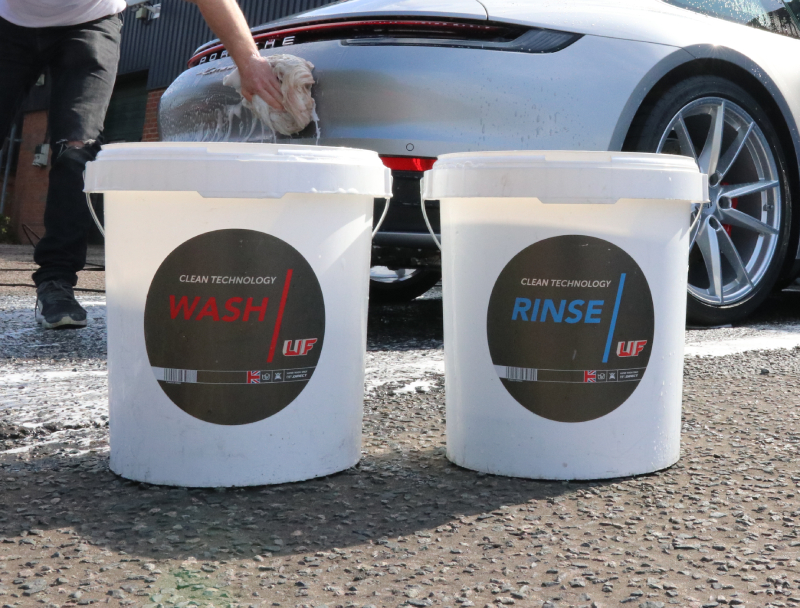 UF Wash & Rinse Bucket Set With Grit Guards From £28.95
The Two Bucket Method has long been regarded as the best way to help keep your paintwork scratch-free, but is your Dad up to speed on this method? These large, 20-litre Ultimate Finish Buckets are white – so he can keep an eye on the colour of the water – they are also made from tough, durable plastic. The red 'Wash' label and the blue 'Rinse' label on the front will help remind him which bucket is which, meaning rinse water stays cleaner for longer.
The Ultimate Finish Wash Bucket and Rinse Bucket each come with a Grit Guard™, colour-coded to correspond to the 'wash' or 'rinse' labels.
The Grit Guard™ is a bucket filter system which sits in the bottom of the bucket and acts as a barrier, trapping dirt particles at the bottom of the bucket and preventing them from being reintroduced to the wash mitt or sponge. Simply brush the mitt or sponge across the guard to release any particles before continuing the wash.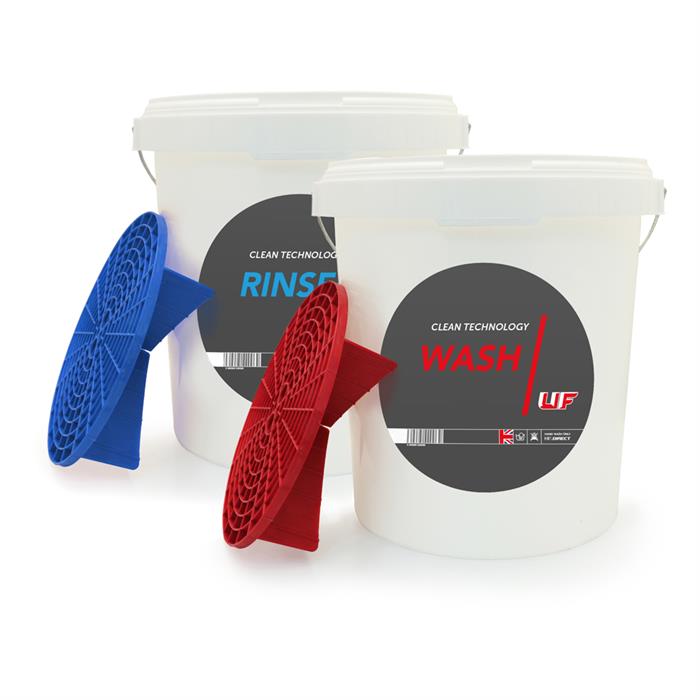 Bucket lids optional (select from drop-down menu above)
Bucket capacity: 2 x 20 Litres
Size (Height x Top Diameter x Bottom Diameter) 35cm x 30cm x 27cm
Part of the Clean Technology range of three buckets (Wash, Rinse, Wheel)
Autoglym Interior Collection £21.95
The chances are, most fathers will be well familiar with the industry famous Autoglym and there's good reason for that too. You can always be sure that whatever it is that wears the famous Autoglym livery, it'll deliver quality in spades – the interior kit is no different. The interior of cars works as hard as the exterior so it's important to keep the fabrics, dash and glass fresh. This kit contains all Dad needs to make sure all things interior are looking on top of their game.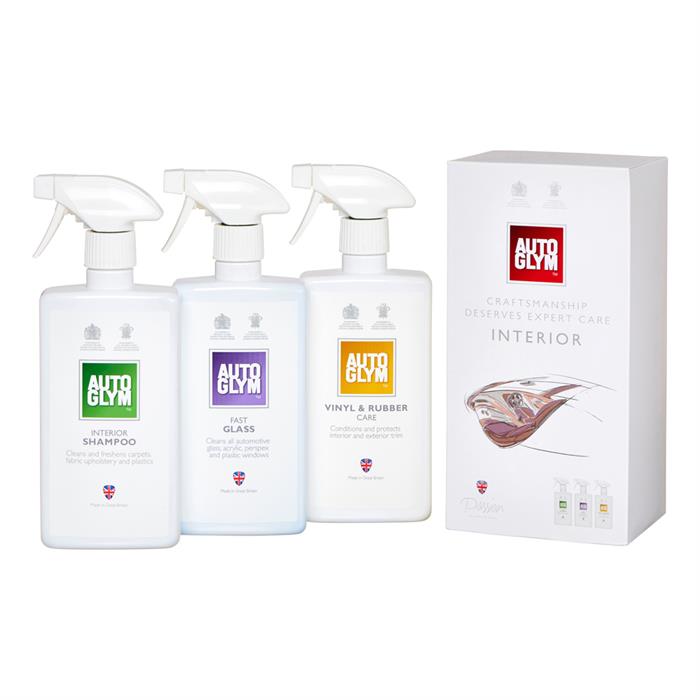 Interior Shampoo 500ml
Car Glass Polish 325ml
Vinyl & Rubber Care 500ml
UF Exterior Essentials Kit £44.80
Containing all your Dad will need for a thorough, safe Father's Day pre-wash and wash routine, the UF Exterior Essentials Kit is made up of four of our very own in-house developed Clean Technology range. Featuring two non-contact pre-wash cleaners, the award-winning UF Ultimate Snow Foam and the ever-popular UF Iron + Fallout Remover, then in addition there's the super-slick UF Pure Shampoo and we finish with UF Safe Wheel Cleaner.
We've these trusty four, Dad will be good for a whole host of maintenance washes before his next top up!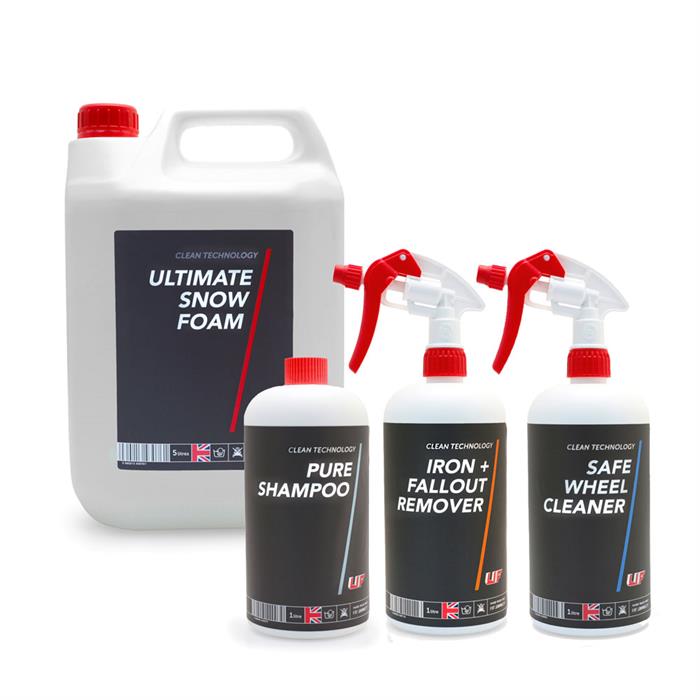 1 x UF Ultimate Snow Foam (5L)
1 x UF Pure Shampoo (1L)
1 x UF Safe Wheel Cleaner (1L)
1 x UF Iron + Fallout Remover (1L)
Herrenfahrt Gloss & Protection Essentials Kit £79.50
The Gloss Care Essentials Kit allows you to easily add both protection and shine to your car's finish with easy-to-use Herrenfahrt Spray Wax and Spray Shine.
Herrenfahrt Spray Wax adds a lasting film which protects from environmental fallout and debris. Existing swirls and scratches are filled in, and thus a deep gloss finish can be easily achieved.
Herrenfahrt Spray Shine does not interact chemically with the paint's surface. Spray Shine's bond is based on electrostatic interaction with the car's clear coat which is far gentler on the paintwork. Spray Shine leaves no residue behind and can be applied to painted surfaces, wood, metal, rubber and plastics.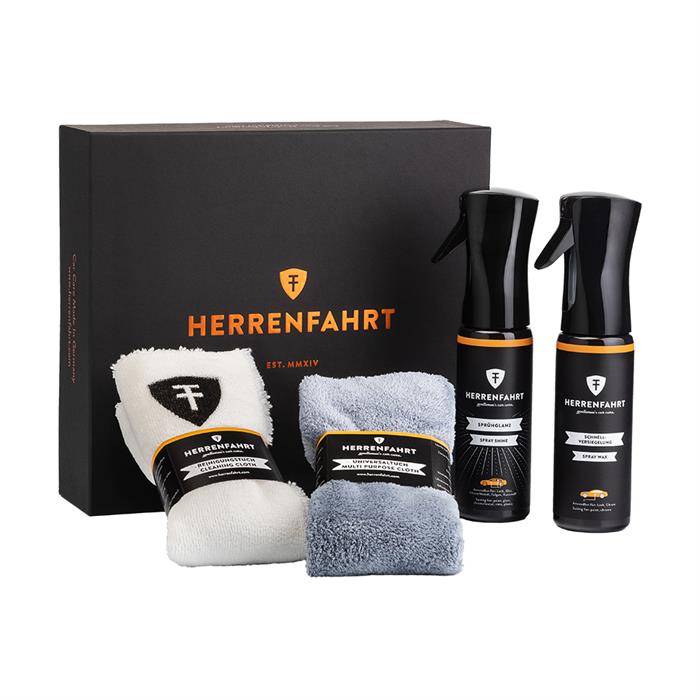 Developed and made in Germany
Easy to use and apply
100% biodegradable
Synthetic wax
Quick-drying finish
Excellent beading characteristics
Protects against swirls and imperfections
Excellent gloss levels
Auto Finesse Complete Protection Kit £129.45
If you really want to blow Dad's socks off this year, then the final solution we've singled out for consideration from Auto Finesse will certainly do the job. The Complete Protection Kit caters for all surfaces, including paint, glass, wheels, leather and fabric. It allows the easy application of a ceramic coating to help give a vehicle a much longer lasting protection compared to run of the mill products. Once all surfaces are treated, they will not only look fantastic in their finish, but they will repel dirt and show-off the most impressive of water beading properties.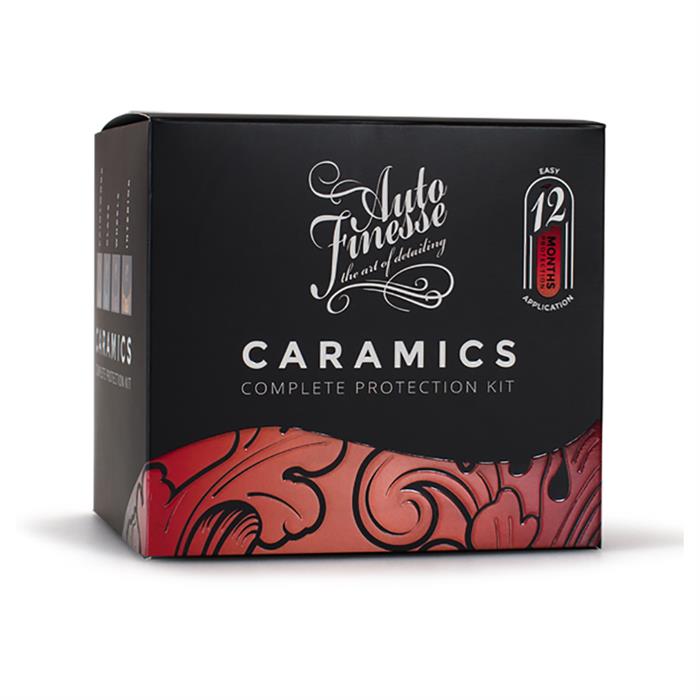 Paint protection kit
Glass coating kit
Wheel coating kit
Synthetic wax
Quick-drying finish
Interior protection kit
Visit Ultimate Finish for the best car care and detailing products from around the globe, including even more Father's Day gift ideas!
Have a question on any of our products? Email sales@theultimatefinish.co.uk or call 01474 360 360.
Our team is on hand, Monday to Friday, 8am-5pm.