Gift Ideas For Christmas: Check out these Car Care & Detailing products
We like to think we've got most of the bases covered when it comes to Christmas gift ideas, certainly if you're talking car care or detailing! Even if someone can be considered the most difficult of people to buy for, if they have a car, we reckon we've probably got something here for them that can be of use.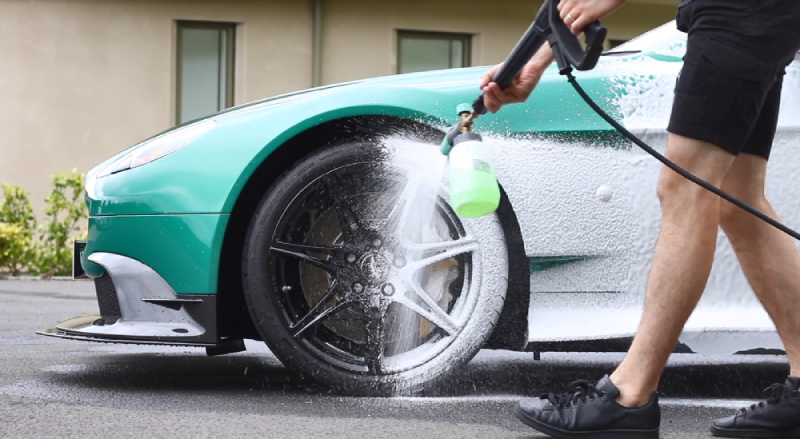 Whether it's a product to treat the exterior or interior of the car, this gift idea blog has a handful of featured solutions perfect for that special someone no matter what your budget may be.
There are also a couple of gift boxes that are a great introduction to the Gtechniq and Stjärnagloss range, perfect for people that might be looking to mix up their routine and try something different. We've also got our free hose upgrade option available on the BigBoi WashR Pressure Washer, meaning you can get the 15m option free of charge. Browse the featured gift ideas below.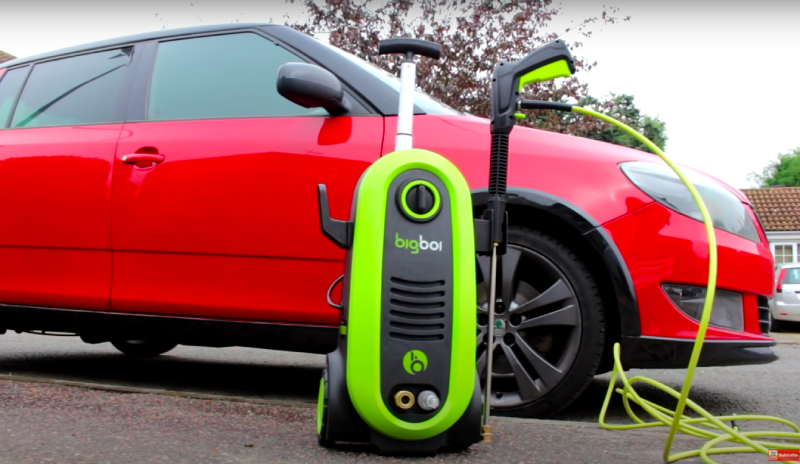 Stjärnagloss Specialist Box £35.00
For a much wider range of car detailing products and for the most superior results, the Specialist Box from Stjärnagloss is the perfect choice. Offering a sample kit containing 7 glovebox sized products that cover the more 'specialist' processes of detailing, if you've sampled the Stjärnagloss Essential Gift Box, then the Specialist Box is the perfect package to follow up with.
All products come beautifully foiled in a lovely presentation box, making it the perfect gift solution.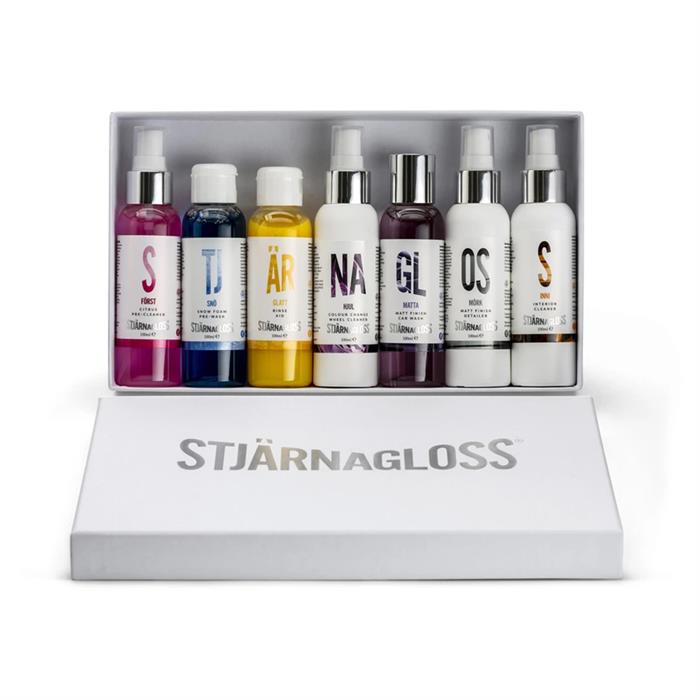 1 X Först Citrus Pre-Cleaner 100ml
1 X Snö Snow Foam Pre-Wash 100ml
1 X Glatt Protective Rinse Aid 100ml
1 X Hjul Colour Change Wheel Cleaner 100ml
1 X Matta Matt Finish Car Wash 100ml
1 X Mörk Matt Finish Detailer 100ml
1 X Inni Interior Cleaner 100ml
1 X Stjärnagloss Air Freshener
1 X Stjärnagloss Vinyl Sticker
Size: 7x 100ml
Autoglym Interior Collection £21.95
You can always be sure that whatever it is that wears the famous Autoglym livery, it'll deliver quality in spades – the interior kit is no different. The interior of a car works just as hard as the exterior, so it's important to keep the fabrics, dash and glass fresh. This kit contains all you could need to make sure all things interior are looking on top of their game.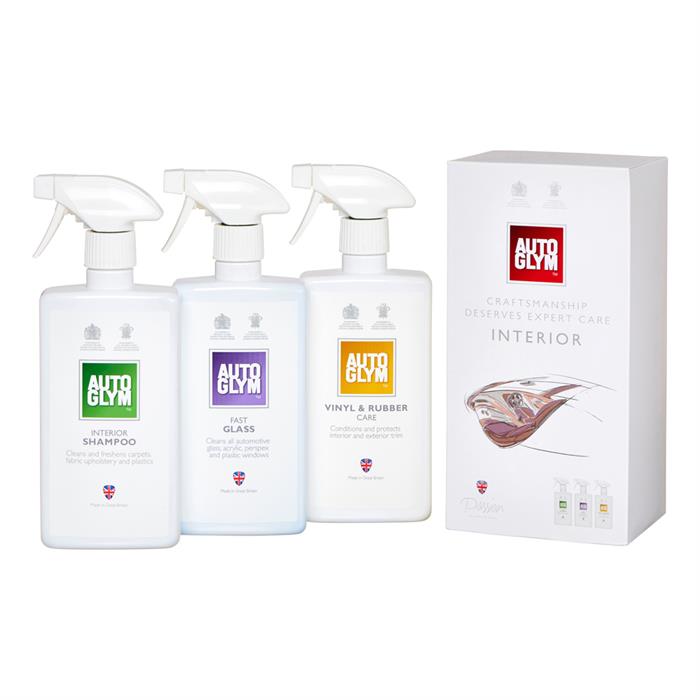 Interior Shampoo 500ml
Car Glass Polish 325ml
Vinyl & Rubber Care 500ml
UF Exterior Essentials Kit £44.80
Containing all you need for a thorough, safe pre-wash and wash routine, the UF Exterior Essentials Kit is made up of four of our very own in-house developed Clean Technology range. Featuring two non-contact pre-wash cleaners, the award-winning UF Ultimate Snow Foam and the ever-popular UF Iron + Fallout Remover, then in addition there's the super-slick UF Pure Shampoo and we finish with UF Safe Wheel Cleaner.
We've these trusty four, Dad will be good for a whole host of maintenance washes before his next top up!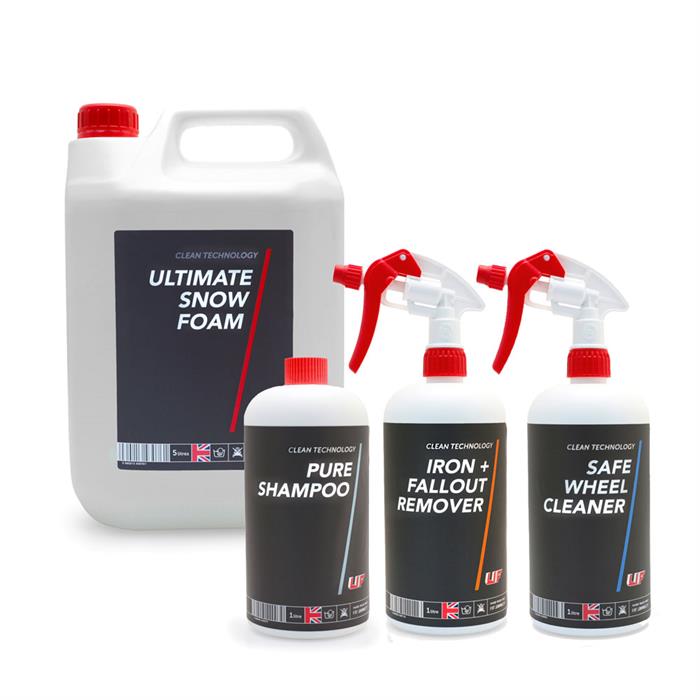 1 x UF Ultimate Snow Foam (5L)
1 x UF Pure Shampoo (1L)
1 x UF Safe Wheel Cleaner (1L)
1 x UF Iron + Fallout Remover (1L)
BigBoi WashR Flo Pressure Washer £259.99
A premium heavy-duty pressure washer with a quiet brushless induction motor. The WashR also features a total stop system (TSS) which senses water flow in the pump, meaning when the trigger is released, water stops flowing through the pump. Universal 1/4 inch quick connect attachments are supported all round.
The brushless induction motor contains frictionless moving parts which will mean the unit does not require servicing as frequently as other pressure washers.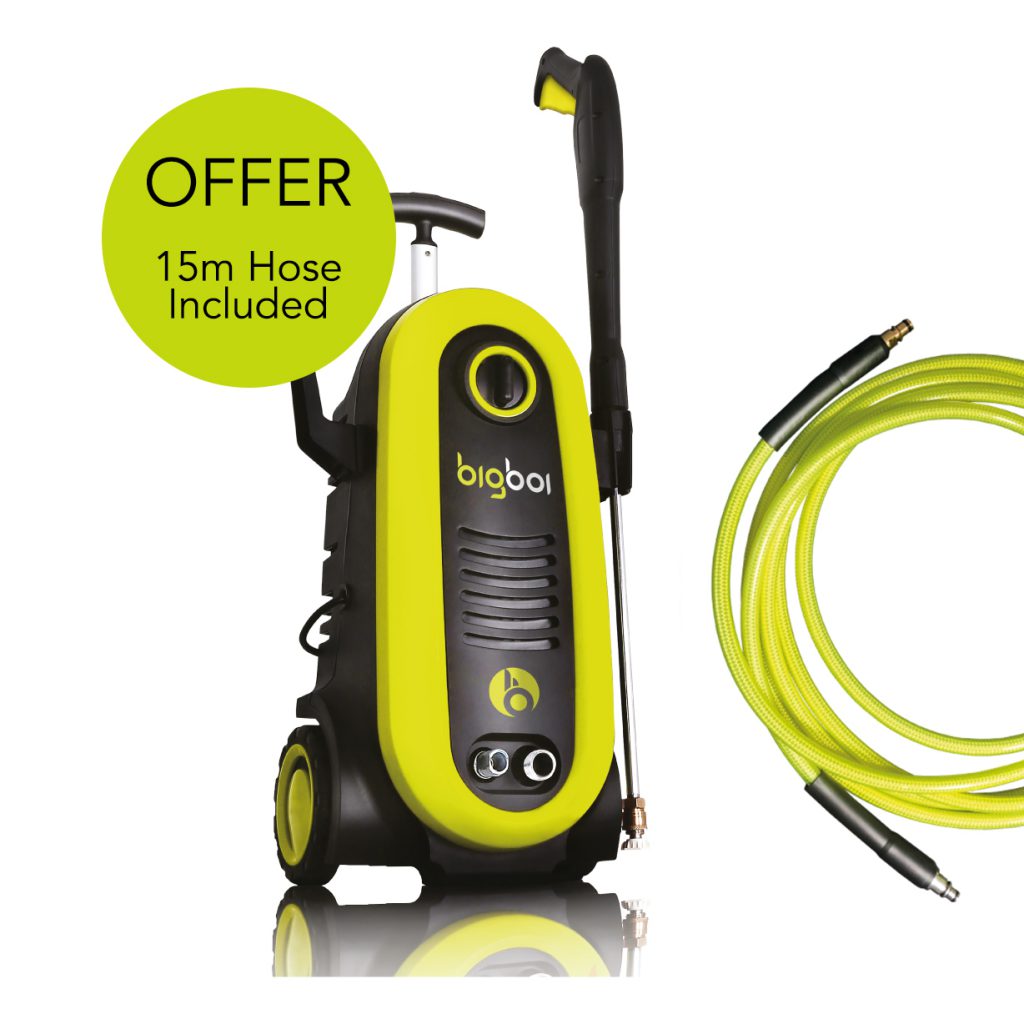 1 x BigBoi WashR FLO Pressure Washer
1 x Metal barrel Lance
1 x 15m hose
1 x WASHR rotary head nozzles
4 x Varying degree nozzles
1 x Water source filter
1 x Inlet connector
1 x Detergent / foam dispenser
1 x Hose connector
1 x User Manual
3-Year manufacturers warranty
Gtechniq Smart Sample Kit £19.95
The ideal introduction to the Gtechniq range and ideal for Christmas gift ideas, the Smart Sample Kit contains 10 of their most popular products and provides the ideal solution for a stocking filler. Products included cater for both interior and exterior car care.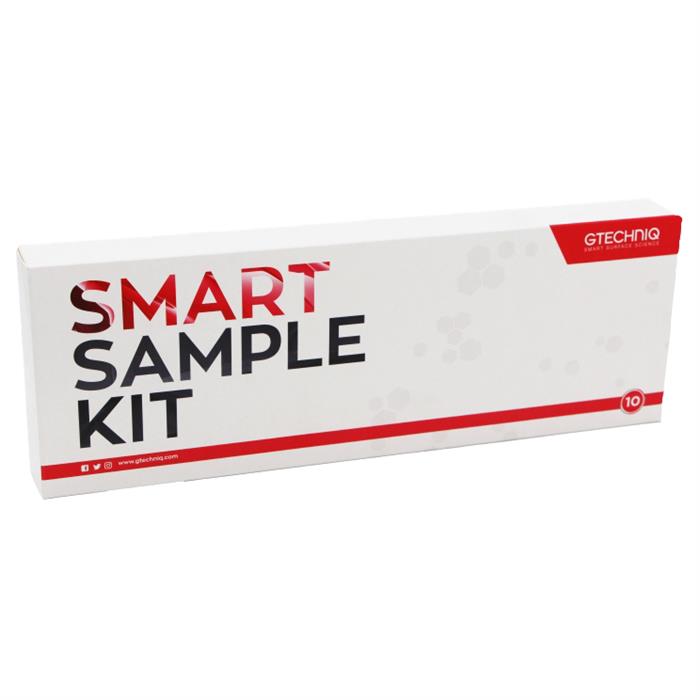 W1 G-Wash (50ml)
W4 Citrus Foam (50ml)
W5 Citrus All-Purpose Cleaner (50ml)
W6 Iron and General Fallout Remover (50ml)
W9 Water Spot Remover (50ml)
I2 Tri-Clean (50ml)
I1 Smart Fabric (50ml)
QD Quick Detailer (50ml)
G6 Perfect Glass (50ml)
C2 Liquid Crystal (50ml)
Visit Ultimate Finish for the best car care and detailing products from around the globe, including even more Christmas gift ideas!
Have a question on any of our products? Email sales@theultimatefinish.co.uk or call 01474 360 360.
Our team is on hand, Monday to Friday, 8am-5pm.