Glasyr Protective Glaze – New product from Stjärnagloss
It hasn't been too long since we first added the Stjärnagloss product offering to the UF online store and the reception the brand has received in that time has been superb. So, when we got wind that there was another product joining the line-up, we were all ears! The new addition is called 'Glasyr' and it's an innovative protective glaze that'll mask imperfections before leaving the finest of hydrophobic finishes.
Translated Glasyr = Glacier, rock hard, slippery and crystal clear and it has been developed in order to plug what Stjärnagloss believe to be a bit of a gap in the market in terms of what the product can actually deliver – they've even labelled it a 'game-changer' and the early feedback suggests it could be.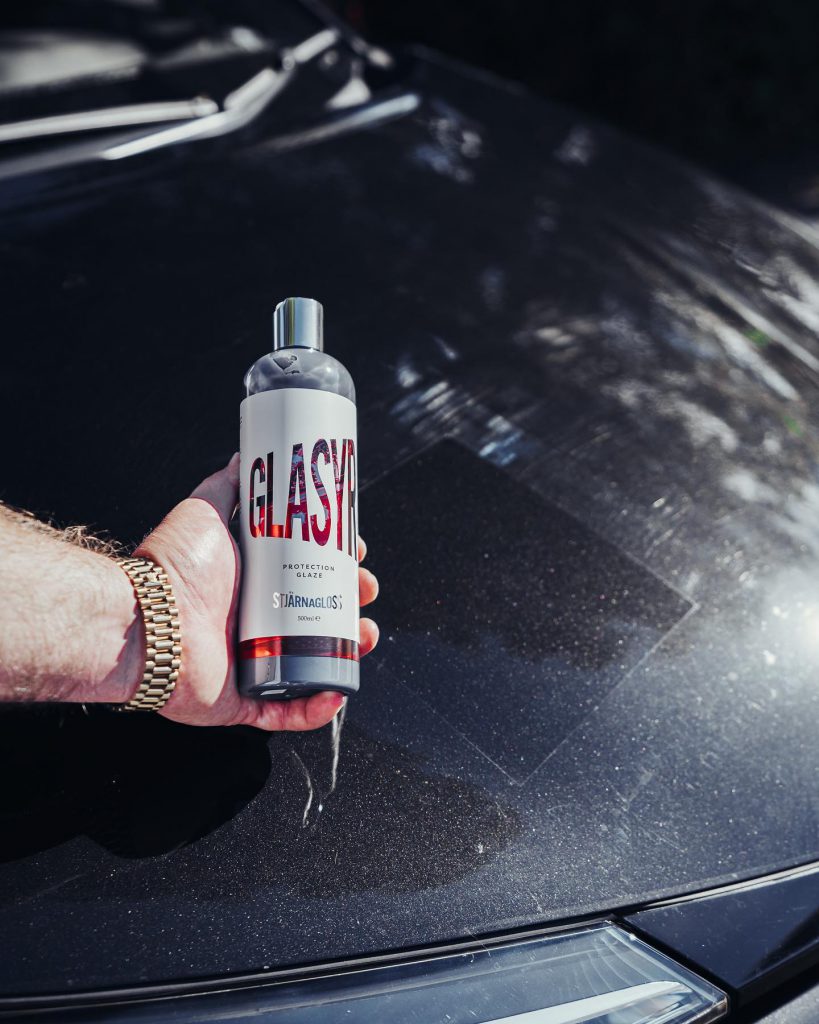 What does Stjärnagloss Glasyr do?
Glasyr will not only transform a surface that may be dull, lifeless or marred, but it will also impart a protective seal that'll bead just like a top-quality wax or sealant does. Better still, all of this can be achieved by hand application.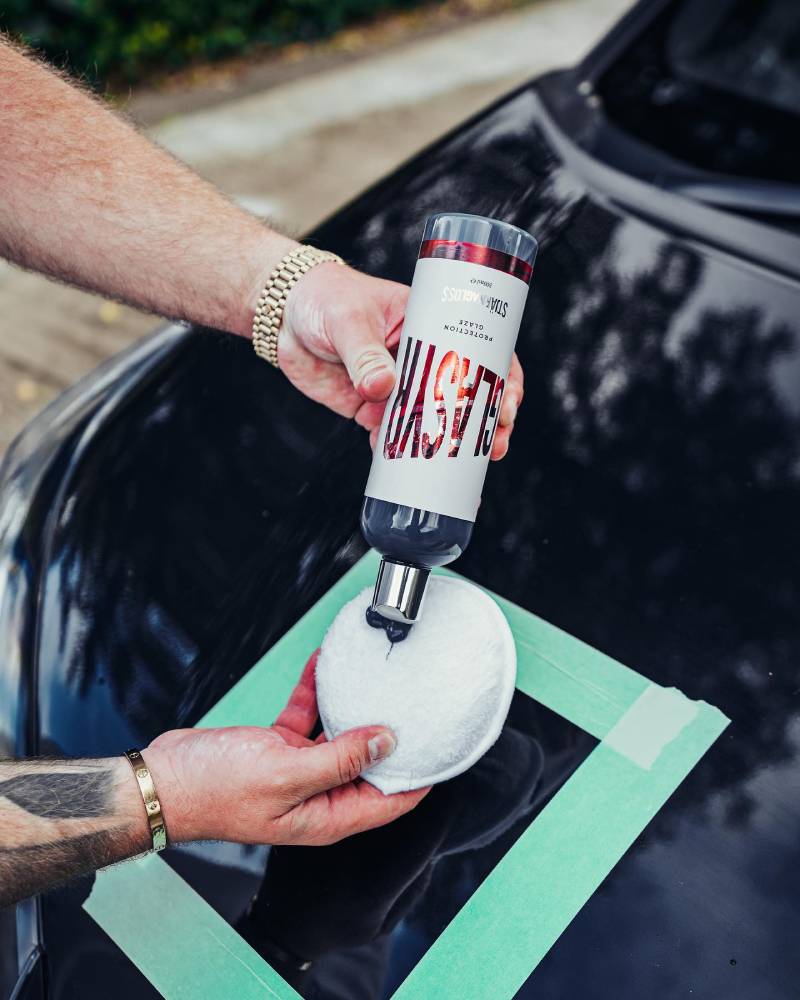 Application of Glasyr is extremely simple and can be done quickly using a polish applicator pad to layer on, before buffing off with a clean, dry microfibre cloth.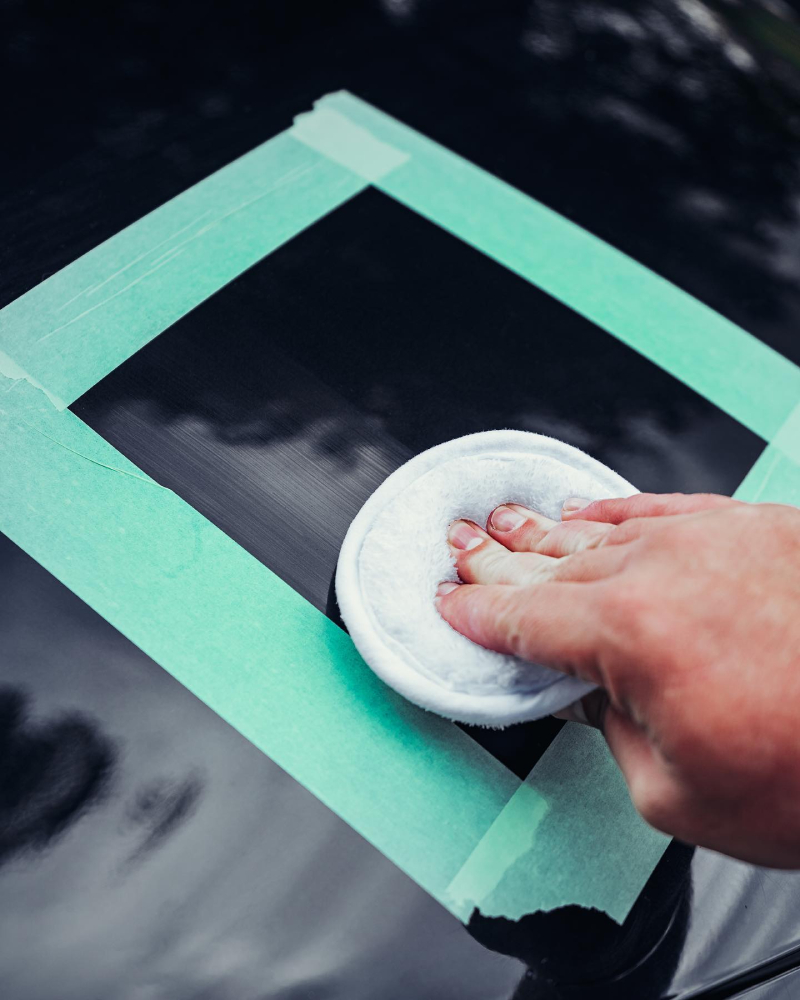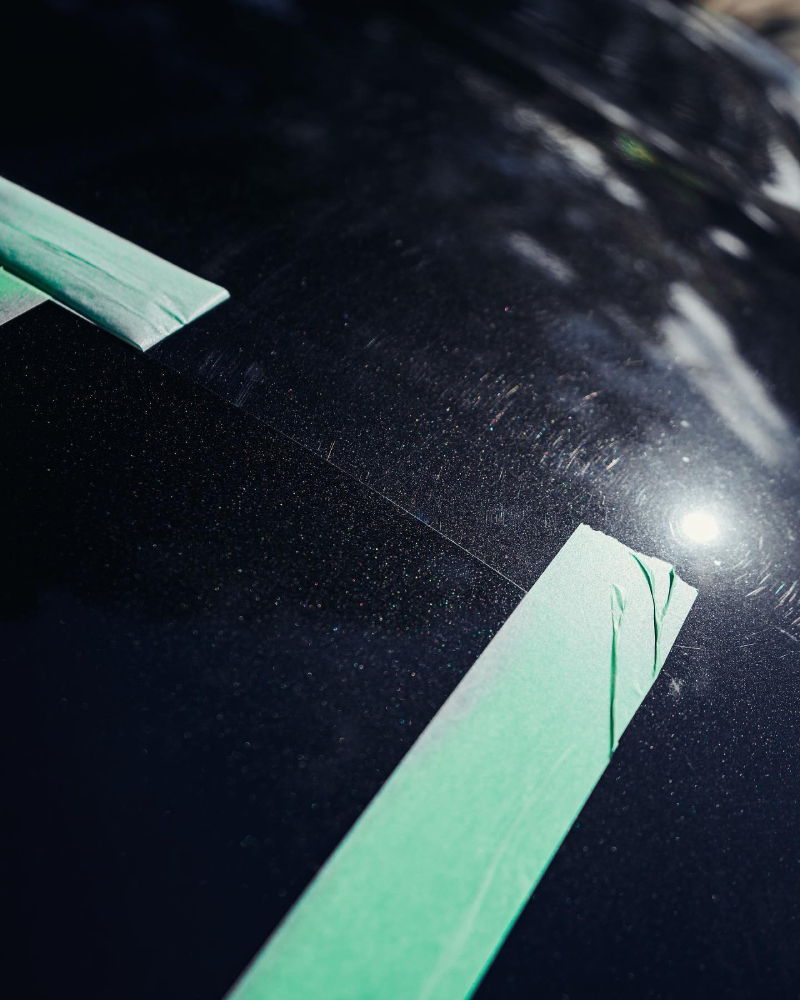 All that is left to do after that is stand and admire the deep, pristine finish of your paintwork and when the first hit of moisture from the elements comes into contact, the tremendous hydrophobic properties will be all too clear to see.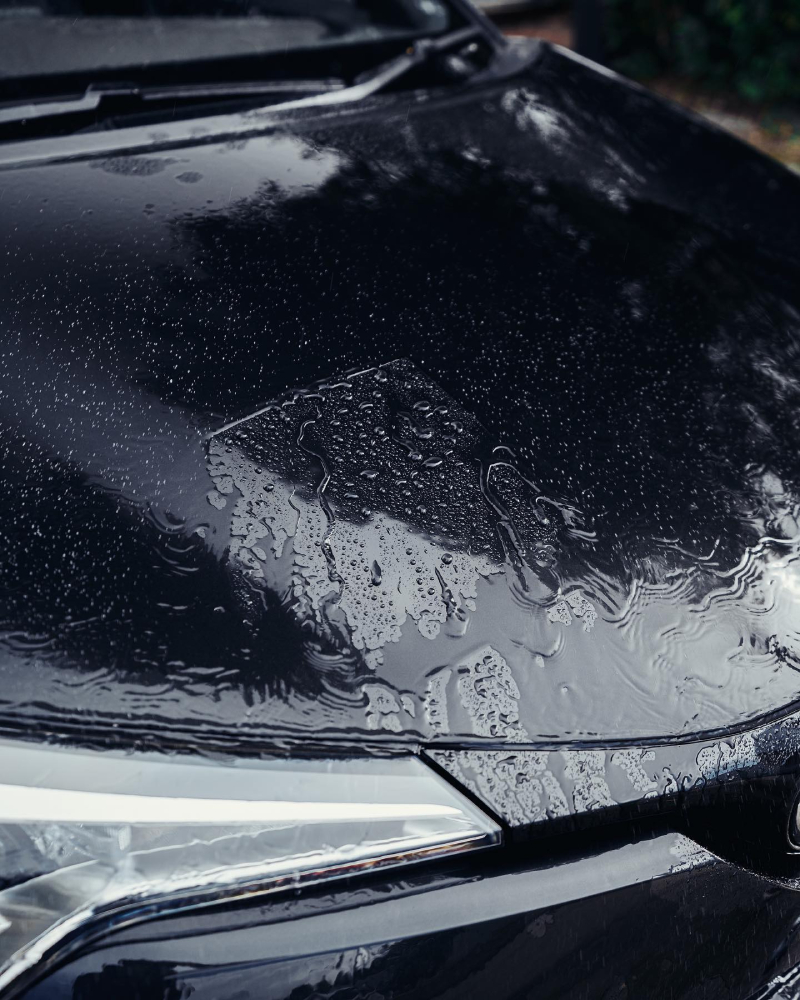 There's a new detailing holdall too
And once you've finished your detail, why not store all your products in style, courtesy of another new addition to the Ultimate Finish Store from Stjärnagloss. Introducing the Kappsäck Holdall – full info can be seen below.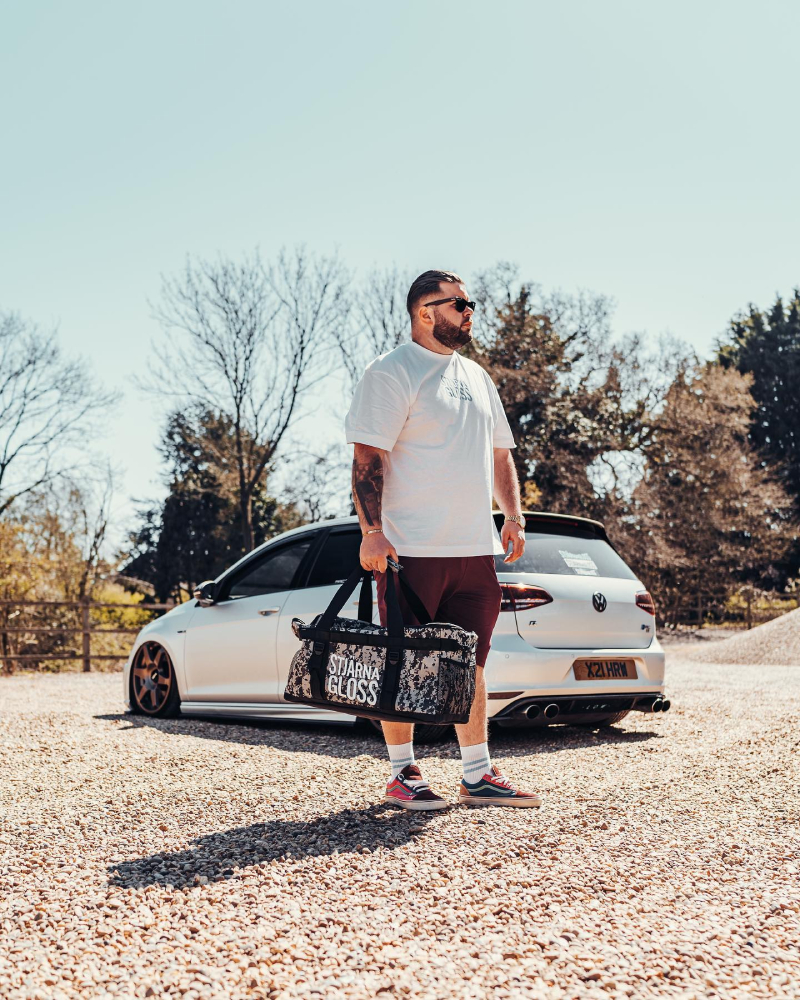 Glasyr Protective Glaze £20.00
New from Stjärnagloss, Glasyr Protective Glaze is the latest in innovative paint renovation and glaze treatment. Translated, Glasyr means 'Rock hard, very slippery and as clear as glass' and in a nutshell this is how treated surfaces will look and feel following application, providing up to 4 months of protection. Glasyr works brilliantly on faded, dull and tired paintwork, helping to revive the cosmetic appearance of any car that is well overdue some attention. Easily applied and buffed off by hand, achieve showroom results in ultra-quick time with minimal stress. Glasyr will fill deep scratches with ease it will visually improve marring and swirls by up to 90%. It may not be a permanent fix for defects, but it certainly boosts overall gloss levels quite dramatically.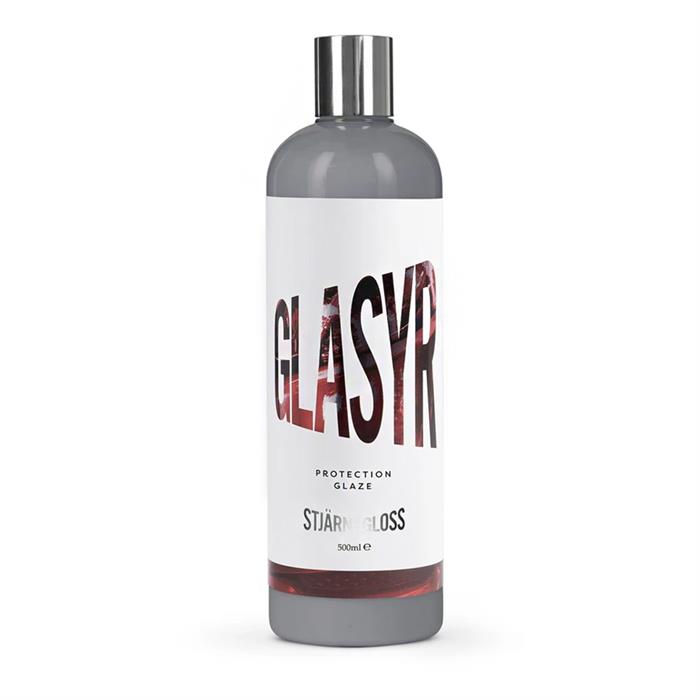 One-step protective car paintwork glaze product
Transform, revive & protect dull or tired car paintwork
Easy to apply & flash off
Up to 4 months durability
Kappsäck Holdall £48.00
Breaking the norm from the more generic, black detailing holdalls, the Kappsäck from Stjärnagloss has quickly become one of the most popular bags for enthusiasts on the detailing scene. With enough storage space for up to 10 bottles of your essential detailing products, plus three pockets for waxes and accessories, that leaves just enough room for a machine polisher in the central compartment. The Kappsäck is topped off with two zips to the upper, allowing ease of access to the main compartment and the products you need for your job in hand.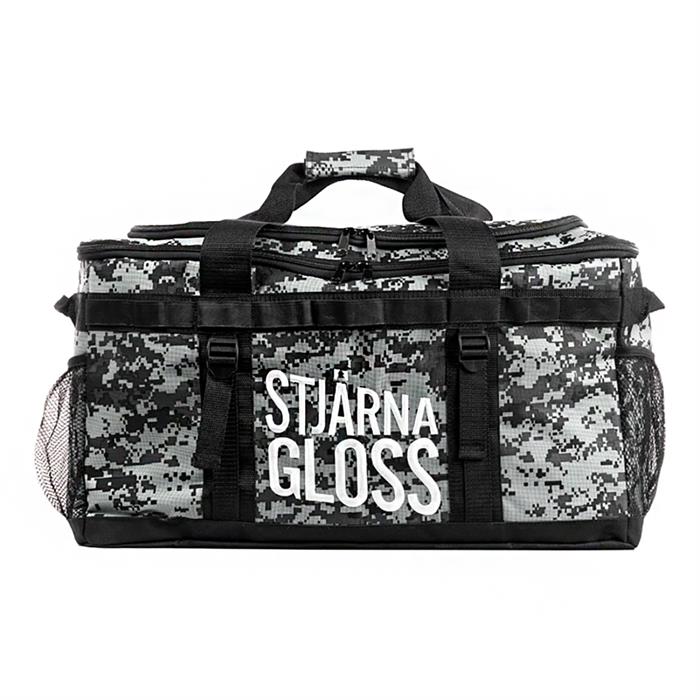 Intelligent design to safely secure detailing bottles & cloths
Stylish camo-style design
Secure holders for 8 x 500ml bottles & 2x 1L bottles
3 x large pockets to store hard waxes, cloths & detailing brushes
Central storage for a machine polisher
2 x secure zip fastening
The full range of Stjärnagloss products can be found here.
Have a question on any of our products? Email sales@theultimatefinish.co.uk or call 01474 360 360.
Our team is on hand, Monday to Friday, 8am-5pm.