Hosepipe Ban Beating Car Care Products Revealed
With the UK continuing to experience extremely warm and dry conditions, a hosepipe ban has come into play for many regions. And, unless your daily job depends on running water, such as a window cleaner, professional car detailer or valeter, this means the budding car care enthusiast will have to take a break from the beloved weekly wash.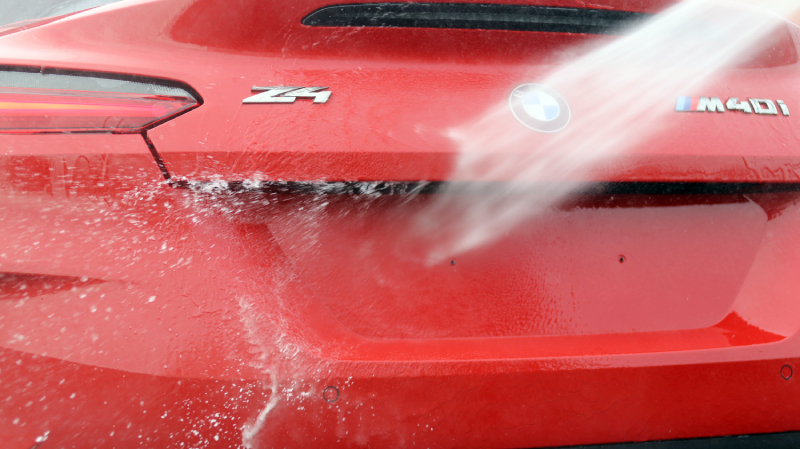 How Do I Clean My Car In A Hosepipe Ban?
Frustrating as it may be to have your hose and pressure washer locked away, there are a couple of car care product solutions we can suggest to get the job done. If you are someone that likes to clean their car religiously, once every weekend for example, then the chances are, surfaces will not be overly dirty or contaminated. Any light dust and dirt in place can certainly be removed without the use of running water, hoses, pressure washers, buckets and everything that goes with it.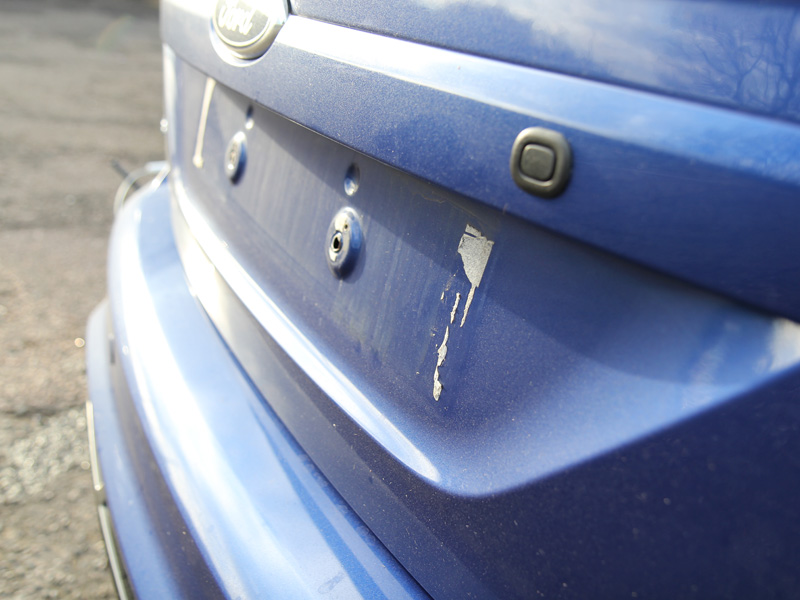 If your car, bike or caravan does meet the criteria of being lightly dirty, good news. All you're going to need to do is pick up a waterless wash and wax product and a couple of microfibre towels.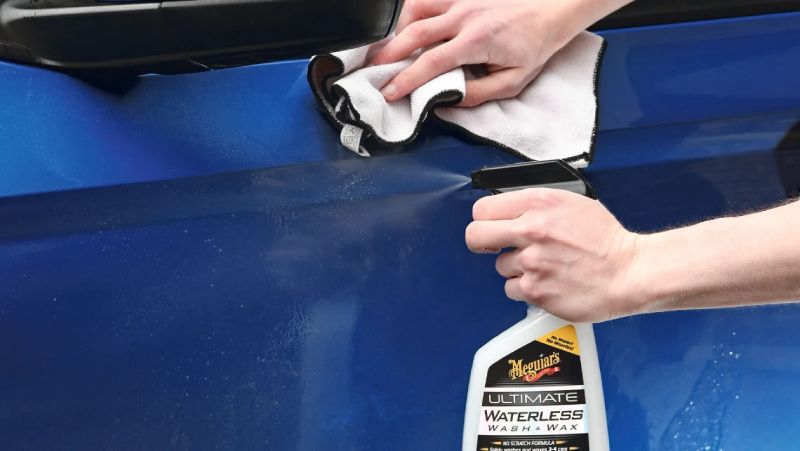 What Are The Best Car Cleaning Products To Use During a Hosepipe Ban?
We're glad you asked! Below we have singled out a couple of solutions which we believe to be some of the best options for cleaning surfaces without the need for water. We've also added in a handy little accessory bundle too.
SANSOM Solo Waterless Wash & Wax £14.95
Whether you're in the middle of a hosepipe ban or simply do not have access to water, SANSOM Solo Waterless Wash & Wax will clean, shine and protect all in one application. Providing the vehicle with a genuinely clean and shiny finish, SANSOM Solo is extremely fast and easy to use thanks to its comfortable trigger spray applicator. Spray on, wipe off and enjoy a fresh and clean surface.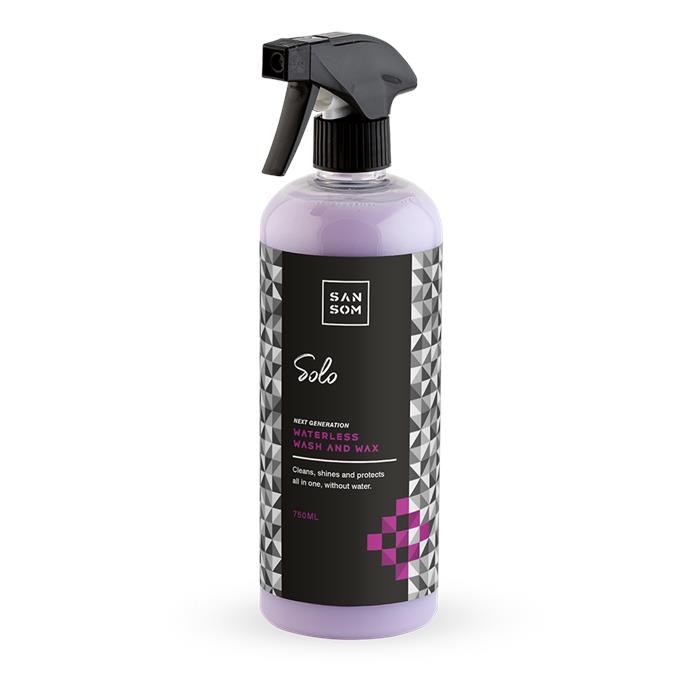 Waterless wash & wax solution for cars, motorbikes, caravans & motorhomes
Perfect for spring and summer months when there is dust and light contamination on your vehicle
Cuts through dirt particles
Contains a sophisticated blend of natural and synthetic waxes
Leaves a durable, water repellent protective coating
Water instantly beads up and rolls off the surface
Makes it harder for dirt and grime to stick -ensures future cleaning is easier
Suitable for use on all exterior hard surfaces including paintwork, glass, alloy wheels and plastic trim
Meguiar's Ultimate Wash & Wax Anywhere £14.95
The majority of waterless wash systems are capable of dislodging dirt and making paintwork look clean, however they tend to leave little behind in the way of protection. On the other hand most quick detailers will add shine and a layer of protection but offer little in the way of cleaning power.
Meguiar's Ultimate Wash & Wax Anywhere is a waterless wash system which quickly and easily lifts dirt away from the surface of paintwork. The high lubricity formulation minimises the chances of introducing scratches to the paintwork as you work.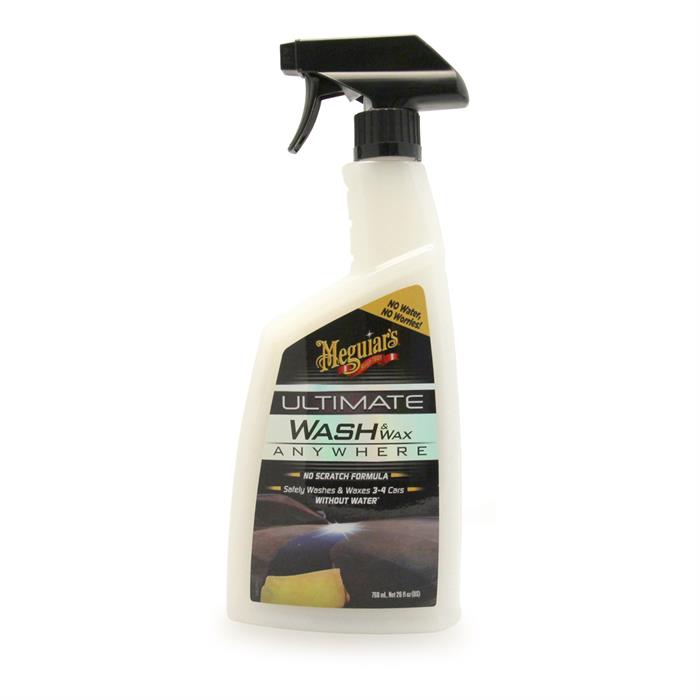 Simply spray on, wipe off with a microfibre, then buff to a shine
Can even be used in sunshine!
Perfect for enthusiasts with limited access to water supply
Perfect for car show enthusiasts
Will not damage clear coats
Synthetic polymers guarantee a high level of shine & water beading
Also safe on all wheel types, rubber, trim & glass
UF Microfibre Buffing Fleece Mixed £10.95
Microfibre cloths are a vital detailing commodity. The UF Non-Scratch microfibre cloths have a 300gsm weight composed of a genuine 30% polyamide, so will not introduce scratches or marring to even the softest of paint finishes. The other 70% is polyester for high strength and durability. As a result, these high-quality microfibres are the ideal all-purpose cloths for the busy detailer and the car care enthusiast alike.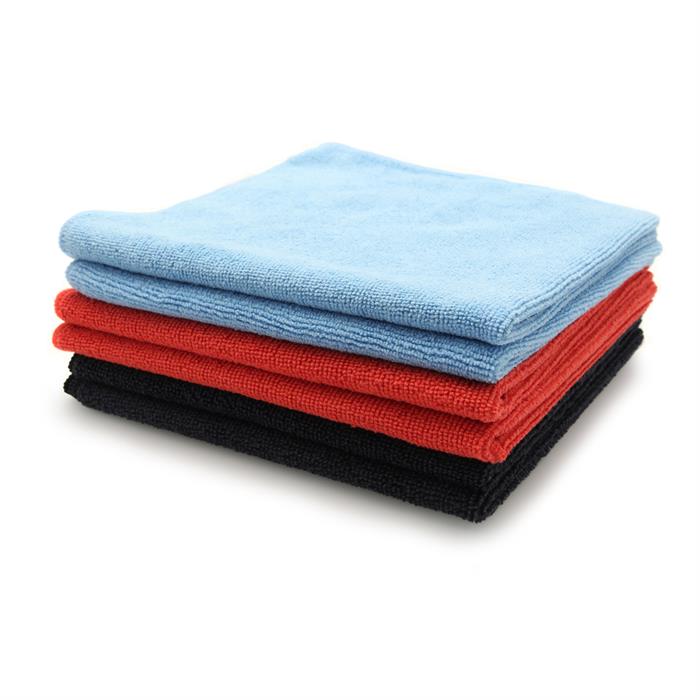 Removing polishes
Buffing waxes & sealants
Buffing quick detailers
Glass cleaning
Drying
Visit Ultimate Finish for the best car care and detailing products from around the globe!
Have a question about any of our products? Email sales@theultimatefinish.co.uk or call 01474 360 360.
Our team is on hand, Monday to Friday, 8am-5pm.