Matte & Satin Paint: How To Ceramic Coat With Joe Huntley
One of the subjects we get asked about here at UF on an increasing basis is how best to care for Matte & Satin paint finishes. How should you clean them? How should you protect them and what are the best products to use to get the job done safely? The number of dedicated products on offer now in our Matte & Satin paint range is ever expanding and one of the leading options when you are looking to apply a ceramic coat for the protection phase is Gtechniq EXO V4.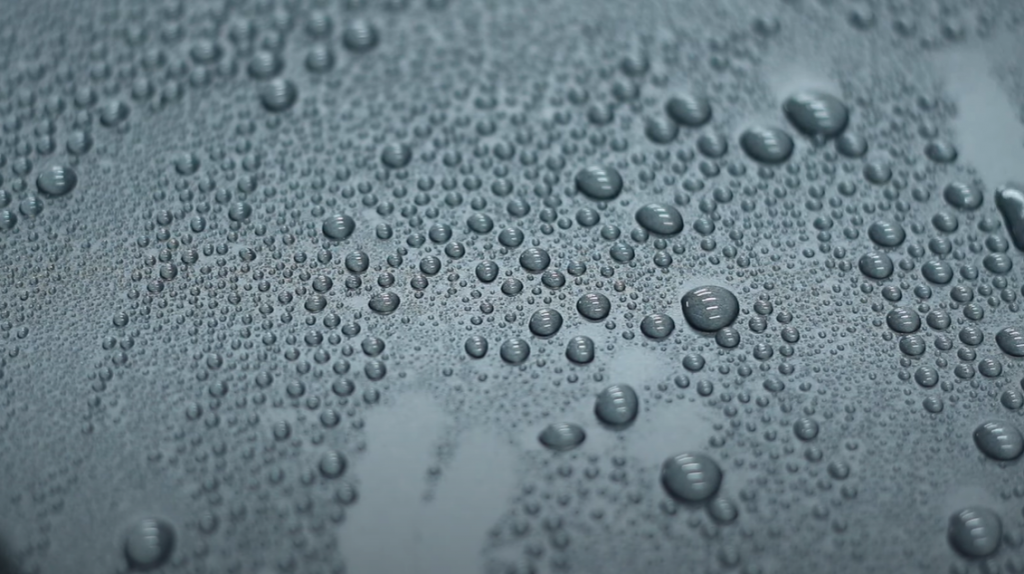 Due to the sensitive surfaces of Matte & Satin paint, there is the necessity to ensure no products are applied that will impart any sort of gloss or shine. This makes the options for a ceramic coating for these surfaces somewhat slimmer compared to the norm, as the desire for a run of the mill painted surface is of course to get it as shiny or glossy as possible.
In Joe Huntley's latest detailing video, he is tasked with the prospect of ceramic coating a rather striking 2020 VW Amarok, wearing an extremely flat matte finish! The perfect opportunity to display just how you protect Matte & Satin paint without compromising that flat-look finish.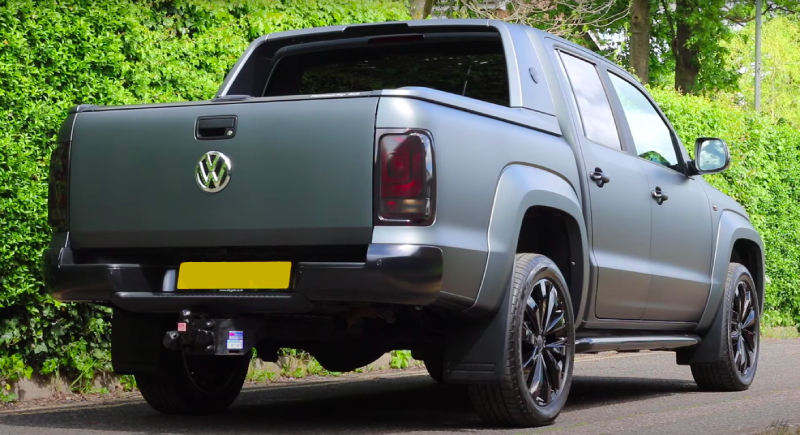 Most importantly here though, learn which product he reaches for and exactly how he prepares and coats the surface to ensure a perfect looking result. Check out Joe's video in full below and don't forget to subscribe to Joe's channel whilst you're there.
Matte & Satin Paint: Ceramic Coating a VW Amarok
As always, it isn't just the one product which gets the end results on this particular detailing journey. With this video focusing on the final preparation ahead of the ceramic coating, check out our accompanying suggested accessories which are recommended to assist below.
Gtechniq W7 Tar & Glue Remover £8.95
W7 Tar and Glue Remover is a full strength solvent based tar and glue remover that is compatible with all ceramic nano coatings including Gtechniq EXO, C1 and Crystal Serum.
Even though these coatings have a very strong anti-adhesion function, tar spots are an inevitable part of every-day driving. Remove with W7 to ensure your coatings and paint finish stay in perfect condition.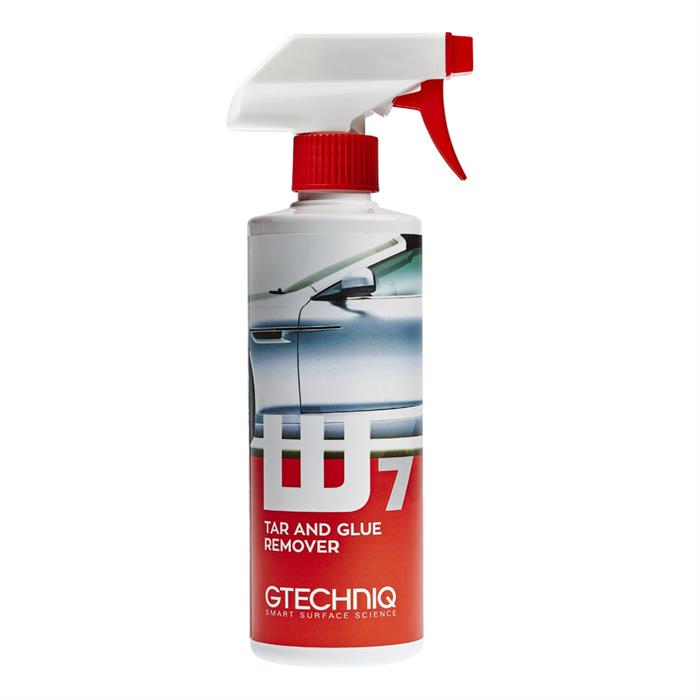 Removes tar and glue with ease
Compatible with all ceramic coatings
Key maintenance product
Gtechniq Panel Wipe From £8.95
For any sealant to form chemical bonds effectively it must have a perfectly clean panel, free from any polish or silicon residues.
Panel Wipe blends pure alcohols with aromatic solvents to dissolve any polish residues and 'flash' off, to leave a completely decontaminated surface. Panel Wipe should be used before applying EXO, C1 Crystal Lacquer and any other sealant that forms a chemical bond with paintwork.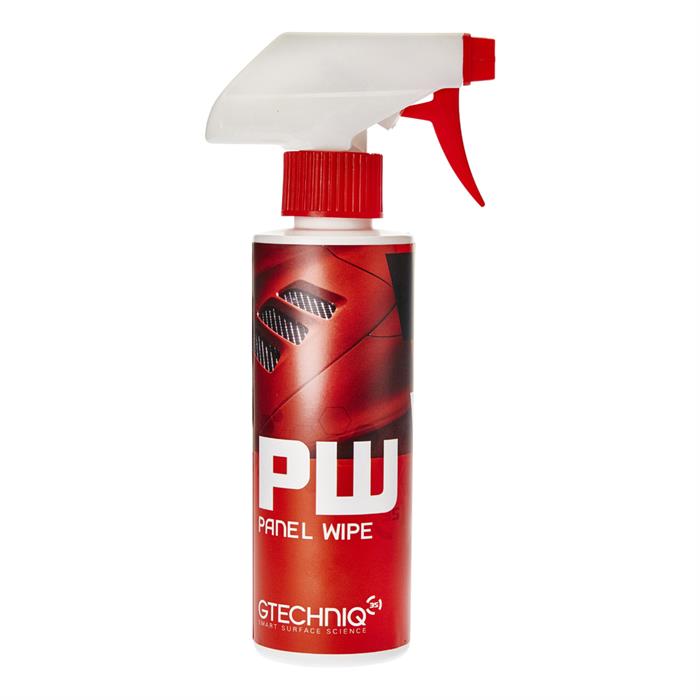 Prepares panels suitably ahead of protective coat application
Dissolves any polish residues that may be in place
Enables superior bonding for Gtechniq ceramic coatings
Gtechniq EXO V4 Ultra Durable Hydrophobic Coating From £49.95
EXO's leading characteristics have been the superior hydrophobic function it imparts and the glorious shine it delivers. Now in its 4th formulation, Gtechniq EXO offers the very pinnacle of these, making it a dream to look at – and maintain – combatting even in the harshest of weather conditions. Better still, if you happen to have a Matte & Satin paint finish just like the VW Amarok in Joe's video, EXO V4 is safe to use.
Gtechniq's new formulation has resulted in lower volatile organic compound composition and slower flash off times. As a result, EXO V4 is significantly easier to apply than the previous version allowing for longer working times. Durability tests have shown around 30% improvement in performance even during winter, particularly in respect of the coating's ability to withstand heavily salted roads. Additionally, the slower flash off time allows the hydrophobic film to form a more consistent layer, giving v4 its most hydrophobic effect ever.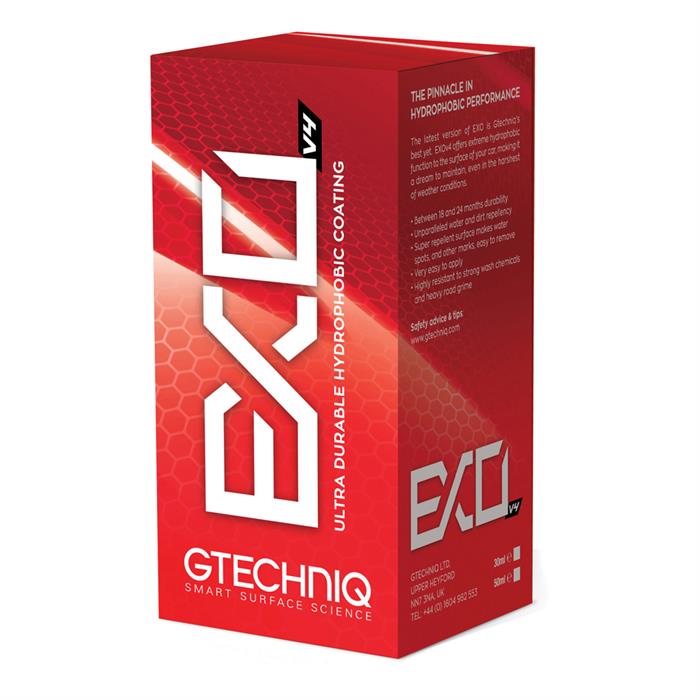 Extreme hydrophobicity – water slides off treated surfaces
Forms a hard film that makes water spots easier to remove
Resistant to highly alkaline or acidic wash solutions
Now aids the prevention of micro-marring
Repels dirt, oils, & fallout
Enhanced durability – lasts for up to 2 years
Can be used as a stand-alone coating or as a top coat
For cars up to medium estate (i.e. BMW 3 series touring) – select 30ml
For larger cars, select 50ml
UF Microfibre Buffing Fleece Mixed (40×40)
The nature of ceramic coating a car, be it Matte & Satin paint or a regular paint finish, means you can never have too many Microfibre cloths on hand to help with the job. The UF Non-Scratch microfibre cloths have a 300gsm weight composed of a genuine 30% polyamide, so will not introduce scratches or marring to even the softest of paint finishes. The other 70% is polyester for high strength and durability. As a result, these high-quality microfibres are the ideal all-purpose cloths for the busy detailer and the car care enthusiast alike.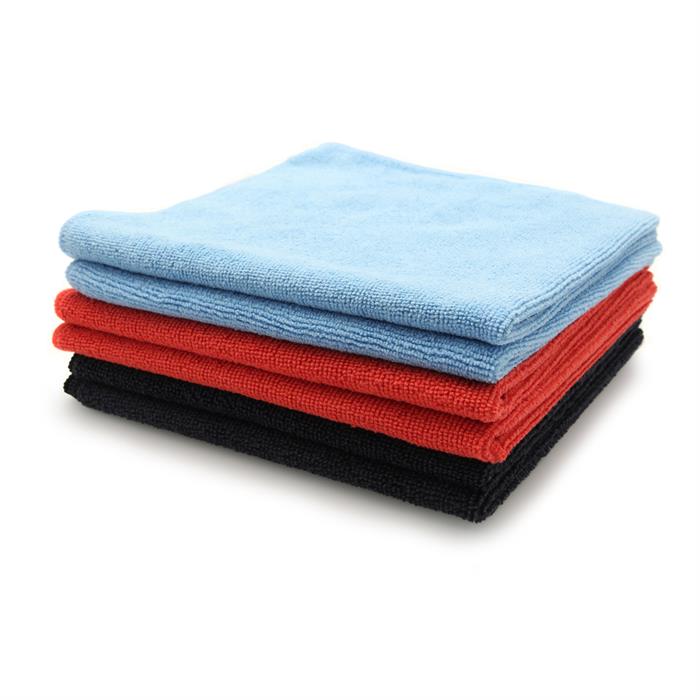 Removing polishes
Buffing waxes & sealants
Buffing quick detailers
Glass cleaning
Drying
Visit Ultimate Finish for the best car care and detailing products from around the globe and bring your pride and joy back to life!
Have a question on any of our products? Email sales@theultimatefinish.co.uk or call 01474 360 360.
Our team is on hand, Monday to Friday, 8am-5pm.