New ValetPRO Products Now Available at Ultimate Finish
With a comprehensive range of professional detailing and valeting products, the ValetPRO offering provides no nonsense performance at an affordable price. Now one of the leading brands in the market, we're pleased to say that we have extended our product offering, with several new additions making their way onto the UF website – plus we will be adding more in the future too!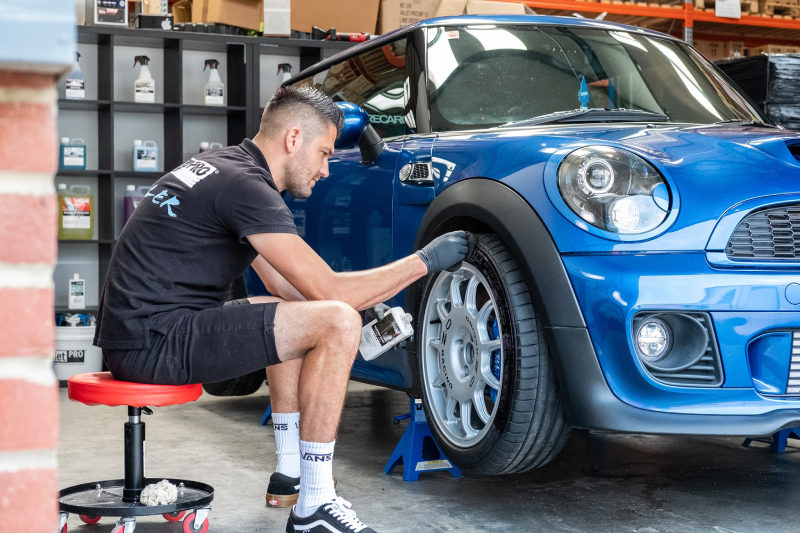 Alongside the new products now available, we've also added larger size variants on some of the existing products, perfect for those of you in the trade looking to stock up on supplies for what could prove a busy autumn and winter ahead.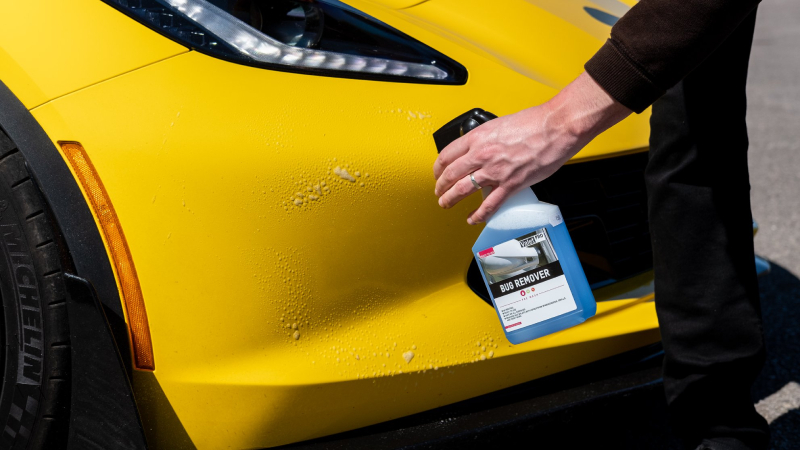 Look out for new Clay Bars, Advanced Interior Cleaner, Bug Remover, Fabseal, Maximum Shine Tyre Gel and Drop top Protector.
These first new batch of ValetPRO products are now live on our website and we've hand-picked a few below for you to cast your eyes over. Stay tuned for further additions to the professional valeting range very soon!
Bug Remover £5.75
ValetPRO Bug Remover is a simple and effective bug splatter removal product, suitable for use on problem areas such as windscreens, bumpers, grills and general paintwork surfaces. Using its safe, pH neutral formula, Bug Remover softens the targeted contaminants, making them easy to wash off with a pressure washer, hose or dedicated wash mitt.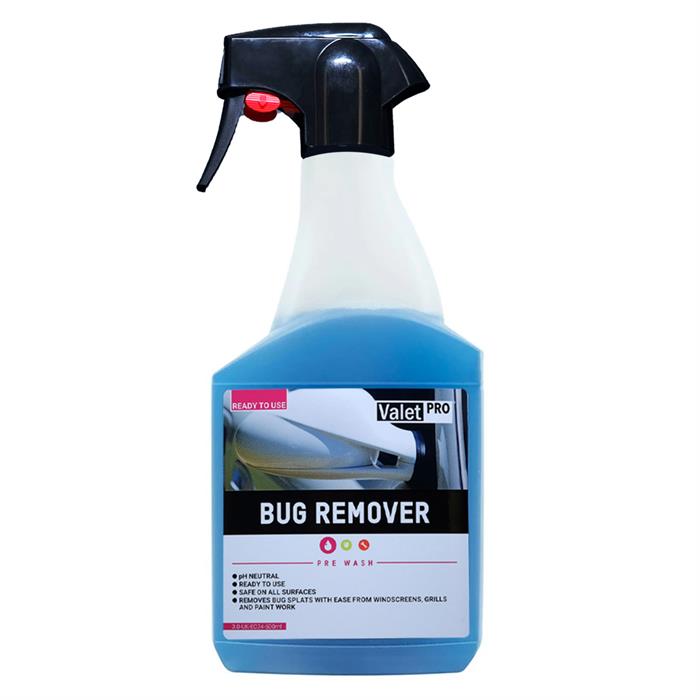 pH neutral product
Ready to use
Safe for use on all exterior car surfaces
Target bug splatter with ease on windscreens, paintwork, grills etc
Softens containments to make them easier + safer to remove
Maximum Shine Tyre Gel From £7.50
ValetPRO Maximum Shine Tyre Gel is an easy-to-use gel-based formula tyre dressing product which provides tyres with an extremely high gloss finish. The product has undergone rigorous testing to ensure it delivers extreme durability in varying weather conditions, such as heavy rain to sunshine.
Gel formula for extreme durability
Produces a high-gloss finish
Easy to apply & buff
Silicone based
Pleasant citrus scent
Advanced Interior Cleaner From £5.50
ValetPRO Advanced Interior Cleaner uses a fast-acting formulation which tackles the most stubborn of stains found on a car interior. Using a specially engineered pH neutral formula, Advanced Interior Cleaner is safe to use readily on carpet or upholstery and contains cleaning agents that are readily biodegradable. Advanced Interior Cleaner will also happily get to work on the hard surfaces within your car interior too, leaving behind a light citrus scent and a non-tacky finish to your vehicle's interior.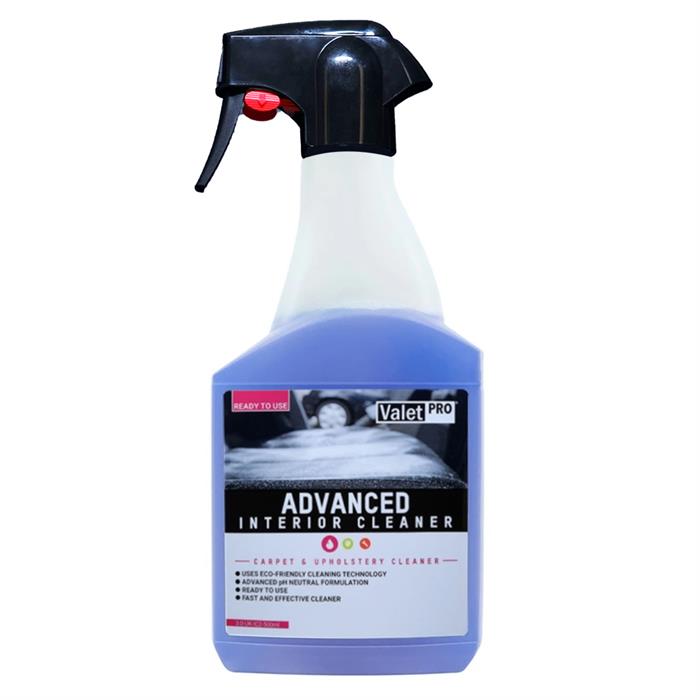 pH neutral car interior cleaner
Eco-friendly cleaning technology
Fast & effective cleaning product
Suitable for car interior carpets, fabrics & hard surfaces
Leaves behind a fresh, citrus scent
Drop Top Protector £11.25
ValetPRO Drop Top Protector delivers a protective film over the surface of convertible hoods and will repel any dirt or grime that comes into contact with the surface. The easy-to-use application process helps to protect and prolong the life of any convertible hood and is the ideal follow-up once the surface has been thoroughly cleaned using ValetPRO Drop Top Cleaner.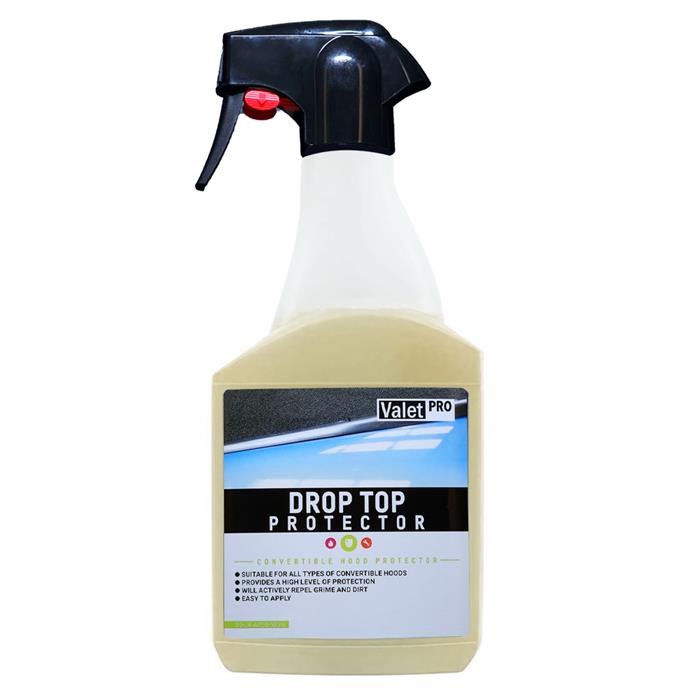 Suitable for all types of convertible car roofs
Delivers a high level of protection
Actively repels grime & dirt
Easy to apply product
The full range of ValetPRO products can be found here.
Visit Ultimate Finish for the best car care and detailing products from around the globe.
Have a question on any of our products? Email sales@theultimatefinish.co.uk or call 01474 360 360.
Our team is on hand, Monday to Friday, 8am-5pm.