POLISHANGEL – Welcome To The Revolution
'Made in Germany' usually proves to be a pretty good way to start things off doesn't it? You can assume that development and testing of a product is likely to have been done to a very high standard, with end results to match. Well this is all too true when it comes to innovative car care product specialists POLISHANGEL.
Straight out of Bavaria – also the birthplace of German car institution BMW – POLISHANGEL abide by their 'two laws'. To provide customers with amazing results and include amazing hydrophobicity (water beading). On top of those two objectives, there is also product application. All products have been engineered in such a way to ensure that application is, and must always be, extremely easy. We can certainly vouch for all of the above.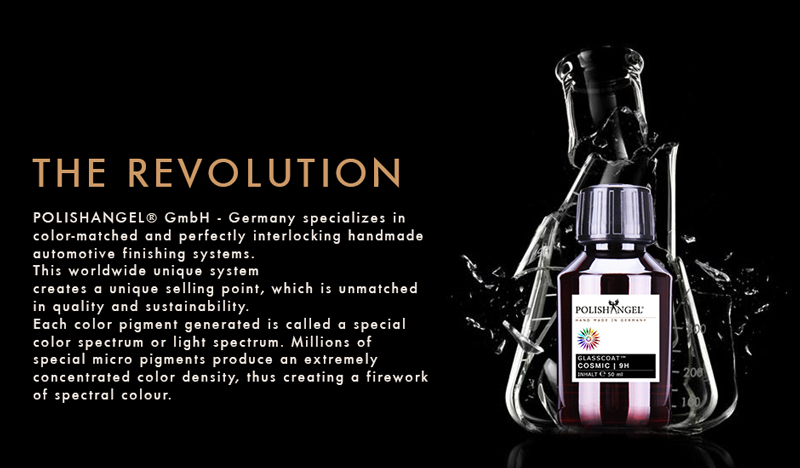 'Beading' Popular!
Now Exclusive to Ultimate Finish, it hasn't taken POLISHANGEL too long to quickly become one of our top tier product offerings and there can be little doubt this is largely thanks to their mastering of the water beading effect, combined with those easy product application methods we've already touched upon.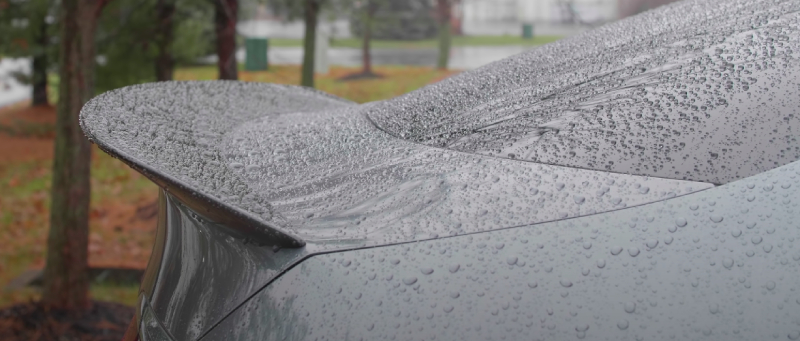 POLISHANGEL quite rightly point out, that one of the most important aspects and overall goals of anyone carrying out car care is not just to achieve a high shine finish. It's that super-satisfying water bead finish which comes with it. Hydrophobicity is in the POLISHANGEL DNA. Maximum beading, maximum gloss and easy application.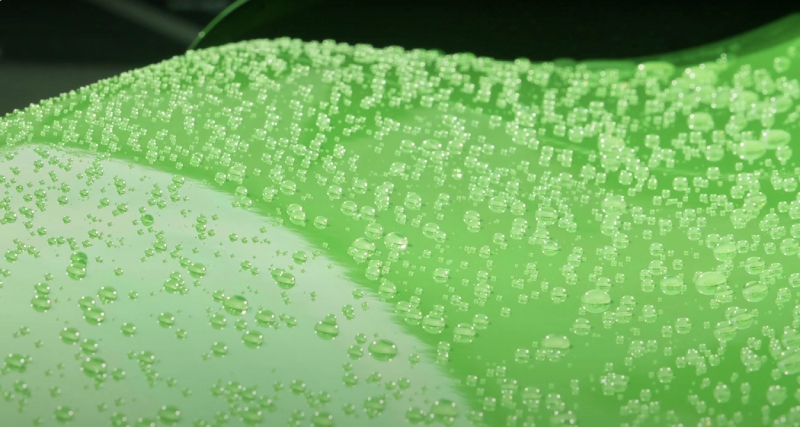 Handmade to Order
We were only too happy to become the UK's exclusive outlet for the POLISHANGEL range and have been since 2014, but our legacy with this impressive brand goes back a little further. We first became familiar with the brand after quickly becoming impressed (and addicted!) to their products in our studio a good deal earlier.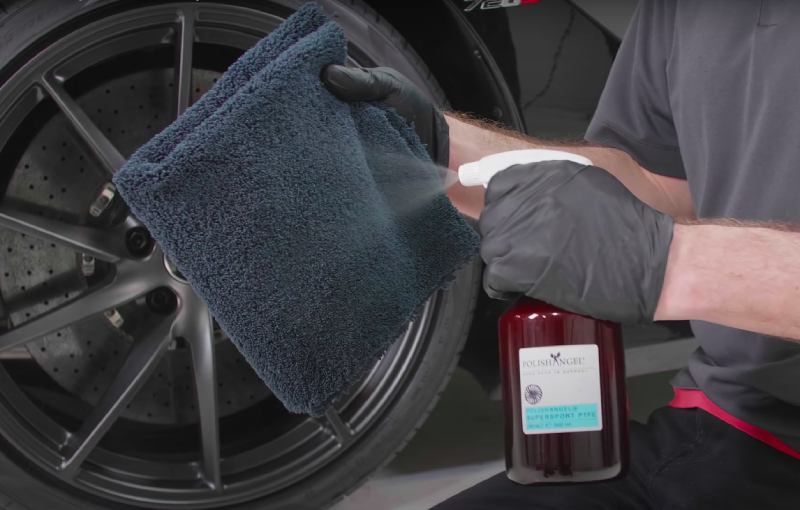 There is an exclusivity which comes with the POLISHANGEL brand too. Unlike many other brands which are often created for the mass market, ordered in bulk and end up sitting in warehouses for a long time, POLISHANGEL make their products by hand, to order. They even pop a little tagged seal on every bottle shipped so you know exactly when it was made – their products generally come with a 2 year shelf life, which tends to be more than enough given how addictive they are to use!
What's in The POLISHANGEL Range?
POLISHANGEL boasts an extremely comprehensive car care offering which will easily cater for both the enthusiast and professional thanks to their simplistic application methods and stunning results.
The broad product range means you can wash, prepare, polish and protect – it includes shampoo offerings such as CarnaubaFlakeWash (which contains a massive 100g of premium carnauba flake per 200ml bottle), ensuring maximum water sheeting and high gloss shine.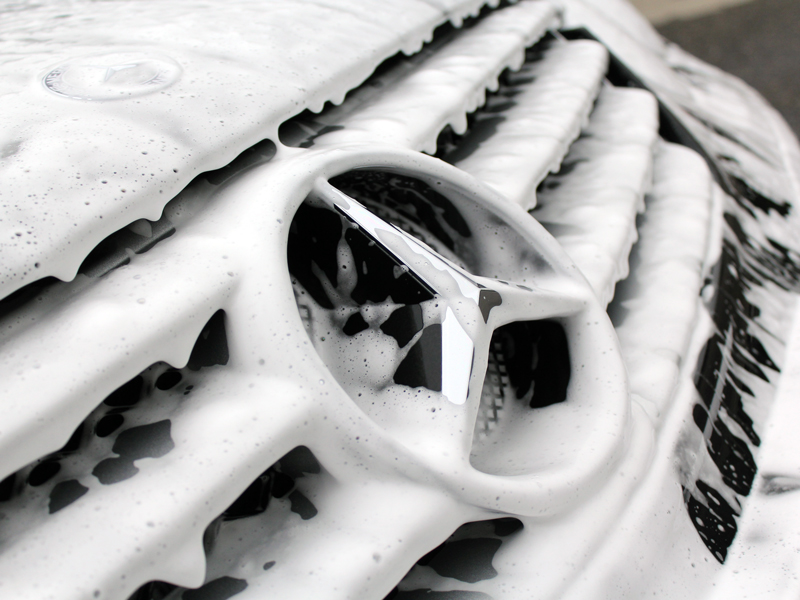 There are Compounds, Master Compound Polish I and Master Final Polish II which work together to remove blemishes from paintwork in preparation for final sealants. Suitable for use via manual application by hand or with a machine polisher, the two compounds prepare 'perfect' paintwork.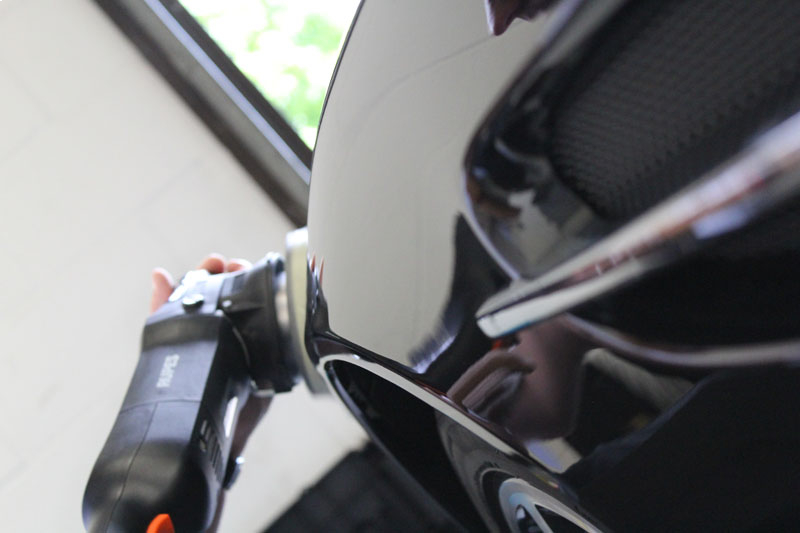 Then there is the ever popular Connoisseur Rapidwaxx, which is a prime example of the unique qualities POLISHANGEL bring to the table. Unscrew the lid of this spray wax and you can see how things look a little different from rival products, with visible evidence of Carnauba, which makes a big difference to enhance the overall performance once it is easily buffed away.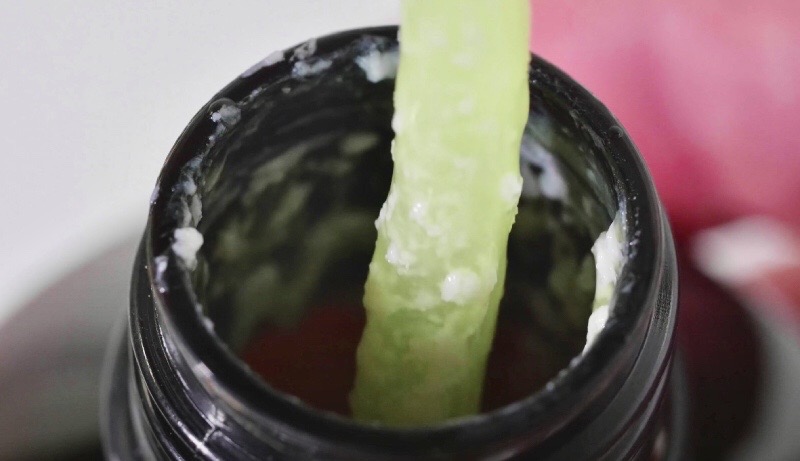 Protective finishing products which incorporate hybrid and colour-coding technologies is something POLISHANGEL are really making somewhat of a forte. The Carnaubaflockencreme range offers a hybrid of ceramic elements and carnauba flake which will produce a shimmering wet-look shine with added protection longevity.
Highlighting the innovation within POLISHANGEL furthermore, CARNAUBA ARTS™ offers a colour-coordinated wax range which contains additional Carnauba to enhance paintwork to a glamorous gloss in seconds. It will also simultaneously correct surface defects, using pigmentation within the wax, defects are filled, before hardening to a smooth gloss finish. POLISHANGEL's specifically colour-charged waxes offer yet another fast solution to paintwork protection.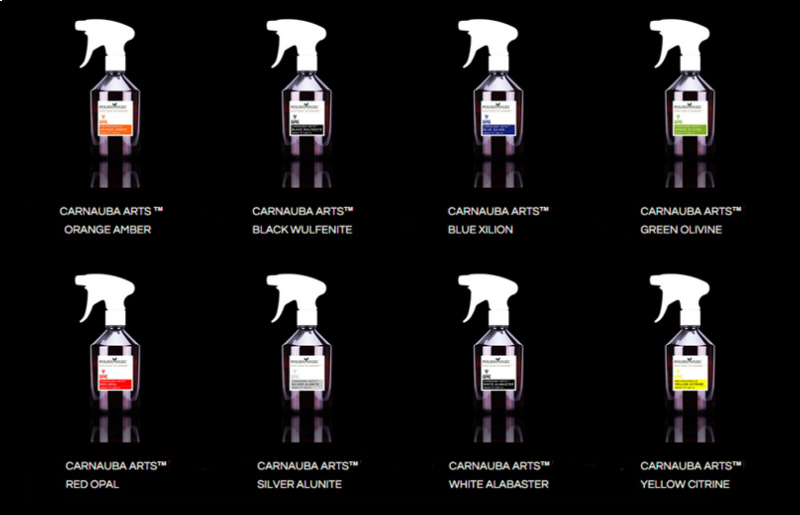 Non-colour specific sealants are also available, including the durable Viking Shield, designed to withstand the testing winter conditions found in Scandinavia, and Glasscoat Cosmic 9H V2. If you are looking for the ultimate in colour-enhancement and protection, Glasscoat certainly ticks all the boxes.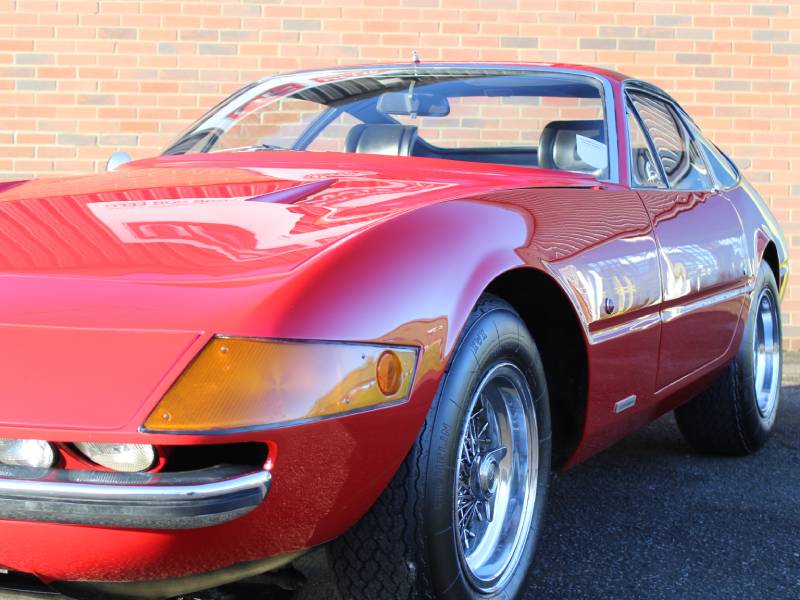 Wheel sealants are also on offer, coming courtesy of Supersport PTFE Wheel Wax. The specially designed wax offers fantastic versatility, working well on all varieties of metals and it comes with a high heat resistance too, meaning it's suitable for areas coming under such high temperature exposure as the exhaust tips.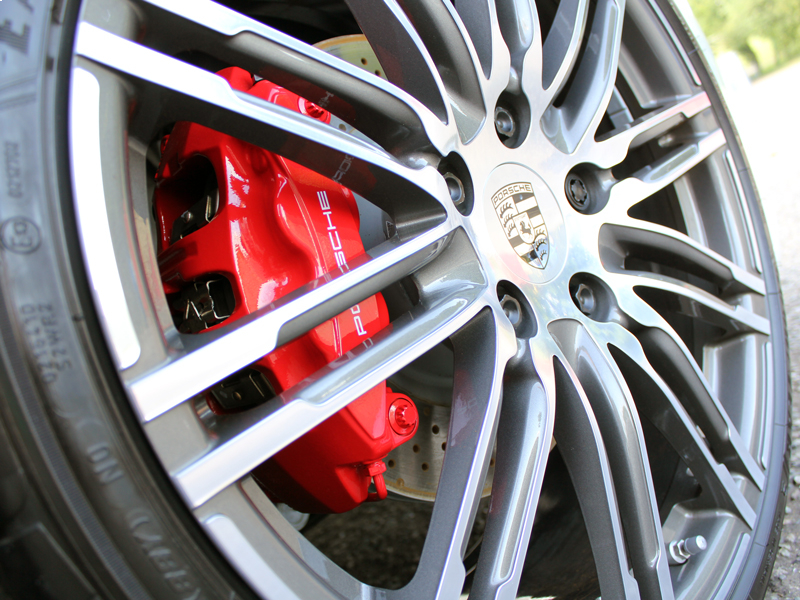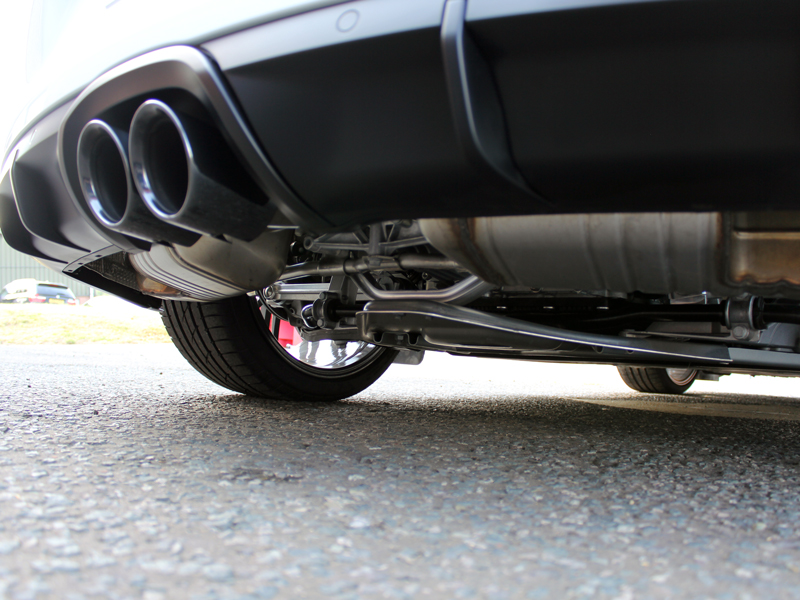 If You Haven't Already, Try It
There's a hugely addictive feel to the POLISHANGEL range, one which we have certainly become engrossed with in the UF Studio ourselves and a key reason for this goes back to the ease of use. Sometimes, achieving that quality finish for your car you crave so much can be laborious, there's no getting away from that. But, the crème formulations of POLISHANGEL's wax sealants make them effortless to apply and even easier to buff to a high shine. Immerse yourself in the POLISHANGEL range and you too will sample a no-fuss, affordable option to keep your pride and joy in showroom condition this summer.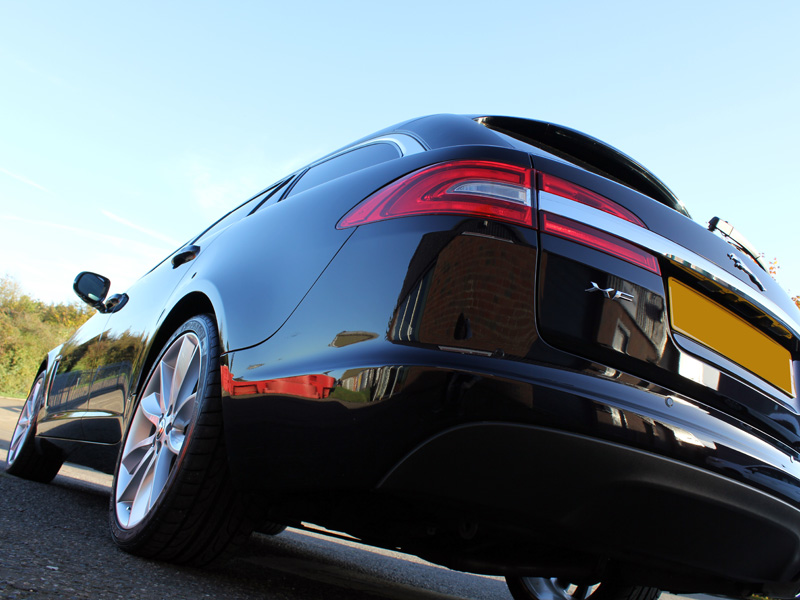 POLISHANGEL Product Picks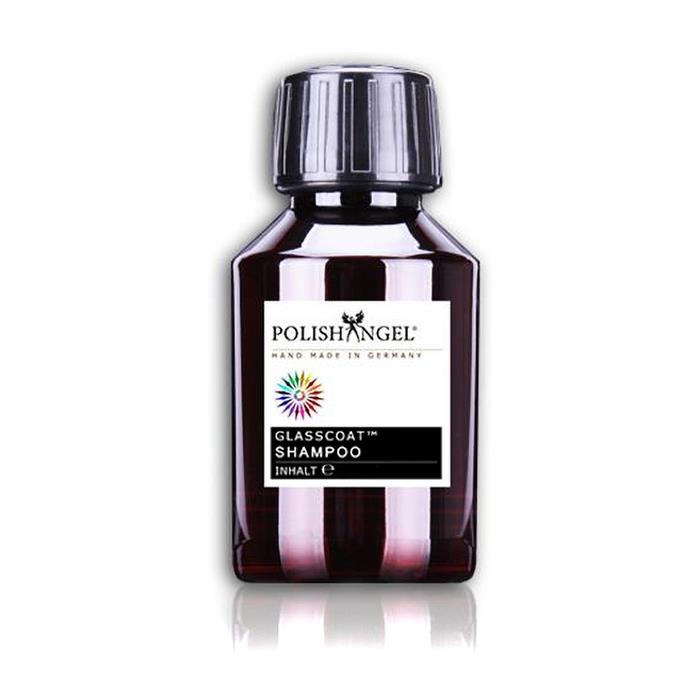 Glasscoat Shampoo From £19.95
Lifts dirt & grime gently
High foaming
Revitalises & further enhances any existing protective coatings
Leaves a high gloss finish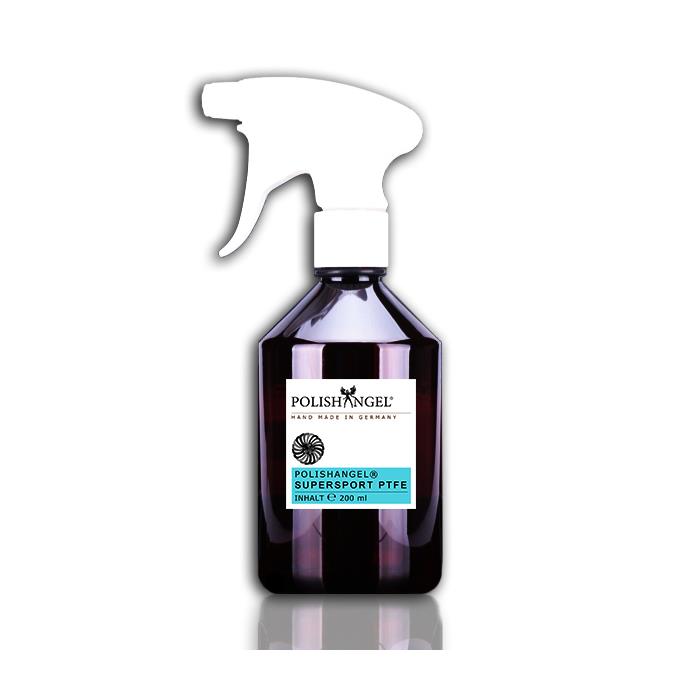 Supersport PTFE Wheel Wax From £24.45
Easy to apply
Contains PTFE (Polytetrafluoroethene)
Extremely durable
Chemical resistant
Heat resistant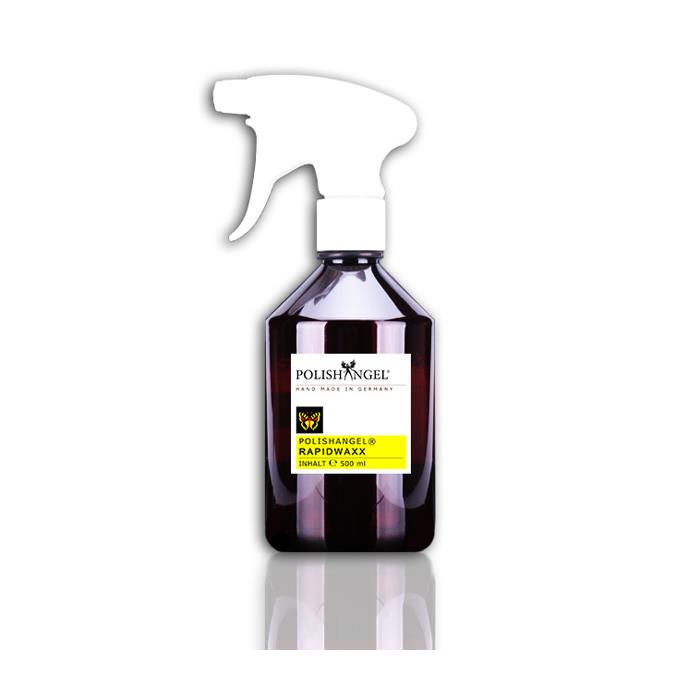 Connoisseur Rapidwaxx From £13.45
Produces a slick and deep gloss finish
Protects against UV fading
Easy and quick to use
Silicone & Alcohol free, contains Carnauba flake
For use on Glass, Chrome, Aluminium & plastic trim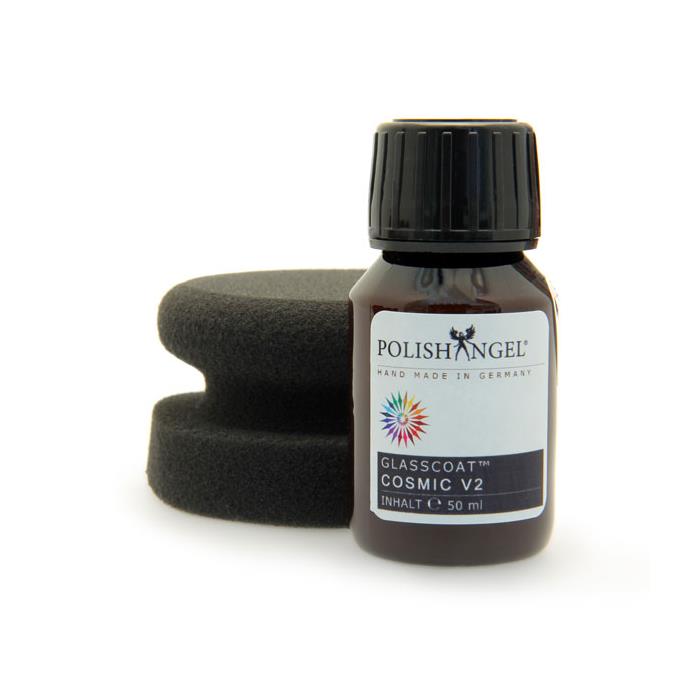 Glasscoat Cosmic 9H V2 From £61.95
Produces a distinctive, glass-like finish with a warm carnauba glow
Extremely durable (18 – 24 months)
Imparts a natural hydrophobic effect
Easy to apply
The POLISHANGEL collection is EXCLUSIVELY available from Ultimate Finish.

Visit Ultimate Finish for the best car care and detailing products from around the globe.

Have a question on any of our products? Email sales@theultimatefinish.co.uk or call 01474 360 360.
Our team is on hand, Monday to Friday, 8am-5pm.