Stuttgart South Porsche Club Teams Up With The Ultimate Finish
For those of us that are rather partial to a particular hobby, interest or passion in life, talking to likeminded people who share that same common interest is rather special. However, if your passion is a little more 'niche', it can often be trickier to find these kinds of people quite so easily.
Andy Gregory is the founder and brains behind Stuttgart South – a Porsche enthusiast club where lovers of this famous German car manufacturer can meet in the south of England, look at each others cars, share a coffee and basically have a good old chin-wag, all while soaking up the pleasantries of some beautiful British scenery.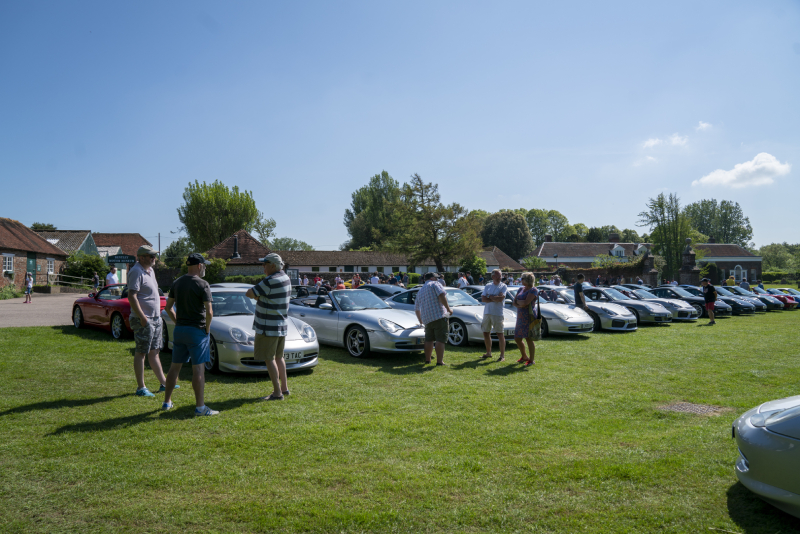 Keen to offer our support, Ultimate Finish recently partnered with Stuttgart South and to give you all an idea of how it all started and where it's heading, we caught up with Andy ahead of the next meet in West Sussex later this month.
Andy: I have been a VW enthusiast for as long as I can remember, I wanted a Beetle as my first car (looked at a project when I was about 14) but ended up with a Mk2 Polo breadvan. I started a modified car club with friends in 2001-2006 which catered for all from subtle VW styling through to some elaborate Fast and Furious inspired body kits.

My VW passion led me to work for Heritage Parts Centre (joining in 2007) and when we expanded into the Porsche parts business around 2016, I wanted to get more involved.
Andy: It started in a public car park in Littlehampton, where we all bought a ticket to be there, whilst 50 Porsches turned up in what was (and continues to be) a 'COVID world', no one was hugging or kissing – it was distanced, respectful and sensible. From there we've held events in Newhaven and at B Road Hunting Club (twice at each), with our most recent turnout being over 100 cars.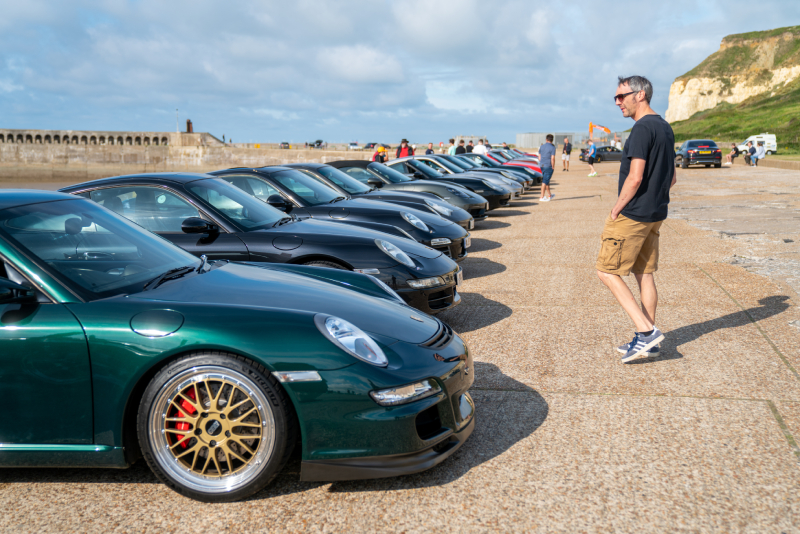 Andy: I always liked the 944 as a kid – and used to walk past one on my way to school, and I recall a teacher had one too. I found myself with a small amount of inheritance to spend on myself and I chose a 944.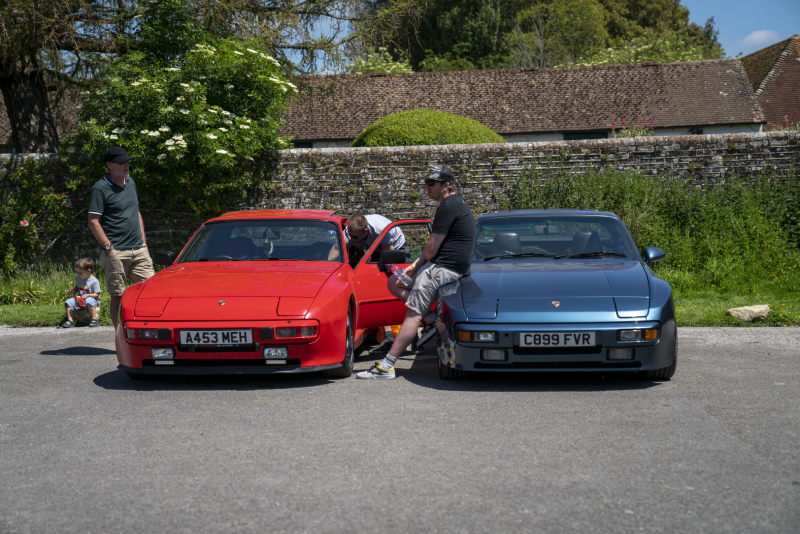 Andy: I joined Porsche Club GB who put on some great events locally and across the country but something was lacking for me – there wasn't a grassroots 'chat in a carpark' type event – something that the VW scene do so well (I also started a VW event at work back in 2009 called Heretics) – and with lockdown taking 'organised and hosted' events off the table, I looked at ways to work with the rules to still enjoy this part of my hobby.

Being a transaxle Porsche owner (the cheap seats!) I've done my best to include all owners regardless of their car's value or condition and I've received some lovely comments praising Stuttgart South for being non-elitist and ego-free.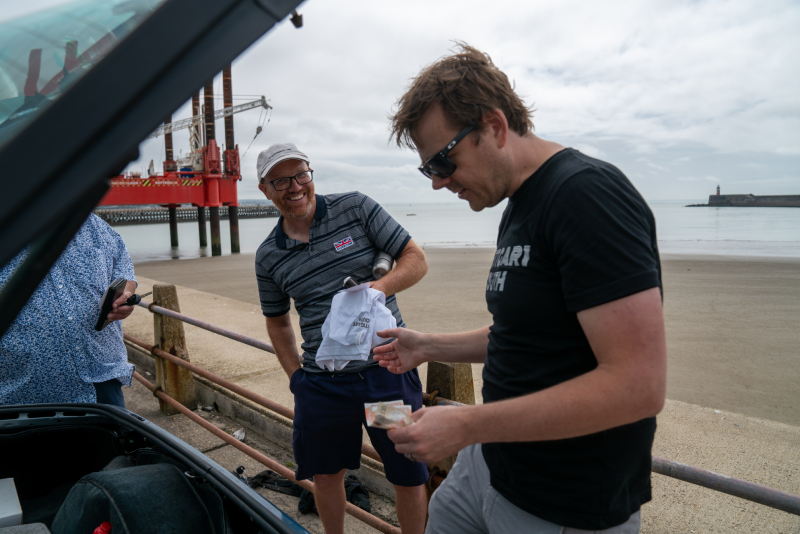 Andy: Car wise I'm chuffed anyone turns up! A few highlights so far though include a 1958 356 Speedster, a 1 week old 992 GT3, a Singer and most recently at @brhc.group, a LeMans winning yellow 996 Race car.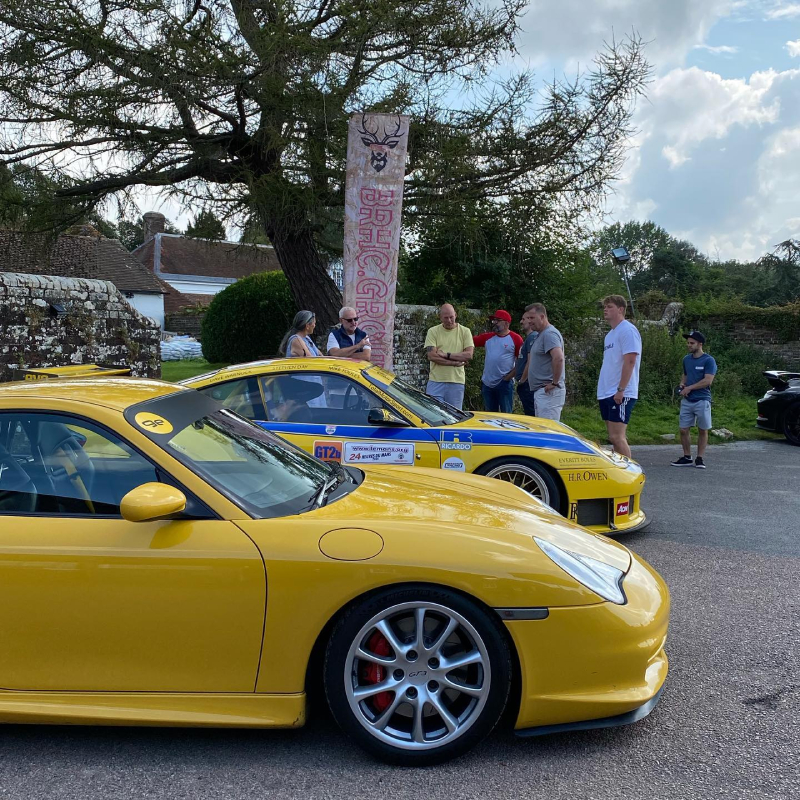 Don't Miss The Next Stuttgart South Meet
It's great to see Andy and his tribe of Porsche enthusiasts having such success with Stuttgart South and certainly one to take a look at if you happen to be in the area on October 31st – even better if you turn up in a Porsche. Meeting from 10am, entry is free and there's no ticket or pre-booking required. Hot/cold drinks and food readily available!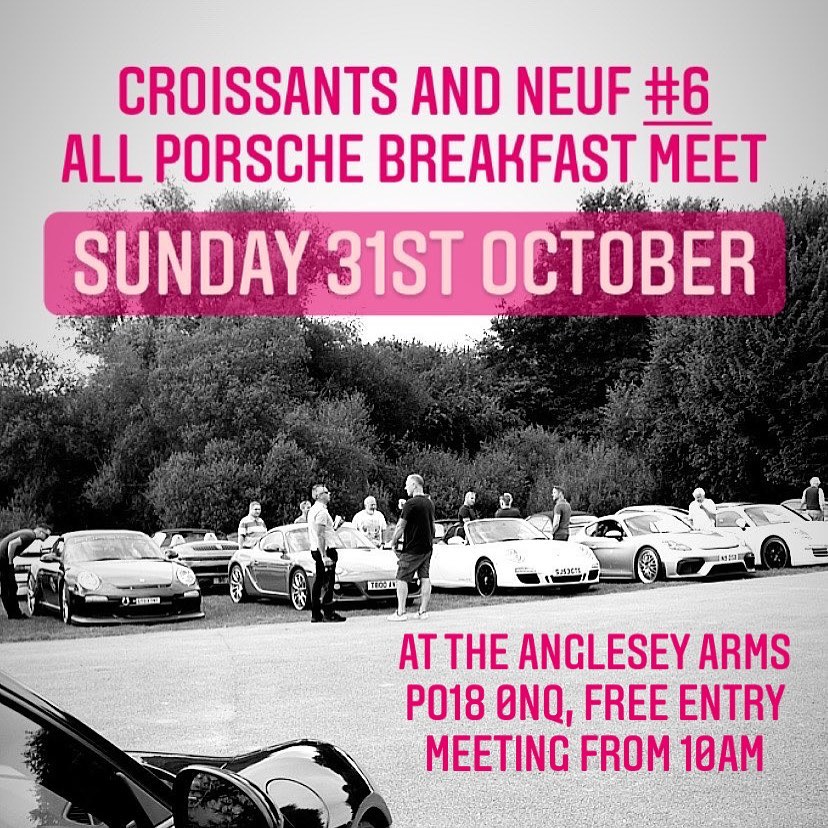 Andy would like to pay a special thanks to Mike Bignell (his brother) for creating the video content and Lee Milner for taking such lovely pics. Here, here!
Visit Ultimate Finish for the best car care and detailing products from around the globe.
Have a question on any of our products?
Email sales@theultimatefinish.co.uk or call 01474 360 360.  
Our team is on hand, Monday to Friday, 8am-5pm.