Swissvax – High Performance Car Care Handmade in Switzerland
There are certain brands that immediately ooze a premium aura of exclusivity and class. The look, the smell and the final result. In the world of car care, there are few that can stand toe to toe with Swissvax in all of these departments. Manufactured in Switzerland, this exclusive, family forged brand conceived in the 1930's continues to go from strength to strength.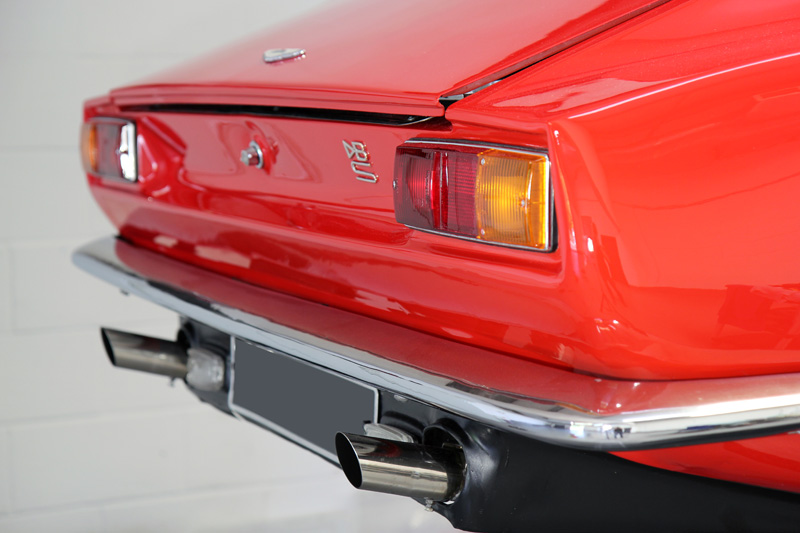 The Family Passion Behind The Development
The story begins with the disappointment Grandfather Anwander experienced with his choice of available polishes to buy all those years ago. He was looking to polish and preserve his beloved wooden furniture, but was unable to find a product – he created his own, and from that, Antikwachs was created.
After that initial production of Grandfather's precious 'Antikwachs', the three generations of the family that followed turned their attention to paints, lacquers and waxes. These naturally derived waxes for cars were originally produced solely for the use of Hans Anwander, the grandfather and the founder of the company. With ongoing product development of the original 'secret formulations', it has enabled Swissvax to continue to satisfy customer needs, environmental requirements and technological changes along the way.
Grandfather Anwander's passion for sophistication and quality continues to live on in Swissvax, as does the family heritage, as part of a modern day car care range – one we are proud to be able to offer here at Ultimate Finish.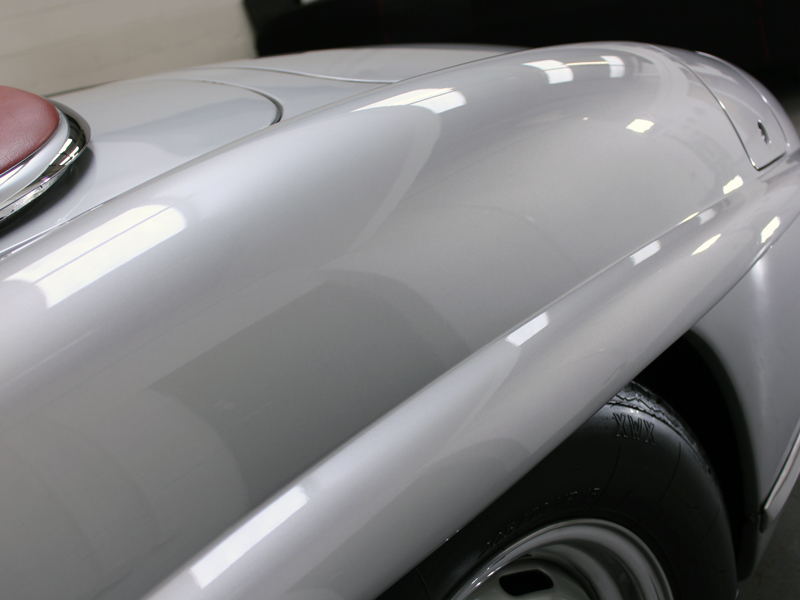 Swisswax hold the firm belief that in order for regular car care maintenance to be enjoyable, it must also be made easy. This means there has been a strong emphasis on the development phase to ensure their unique products will not only deliver showroom appearance for their customers cars, but there will also be a really satisfying ease in which to do it quickly.

It's not always about enthusiasm and the correct use of car care products to get the best results. Swisswax say that to achieve the desired effect with their range, it is really important that products are applied in the correct sequence, using specifically careful techniques.
The Perfect Range For Classic Love
Caring for classic cars is a little different to a modern, more robustly structured vehicle. Paint will often be more delicate, so Swissvax Car Bath is a shampoo which will ensure the most gentle of care is taken to help shift the dirt.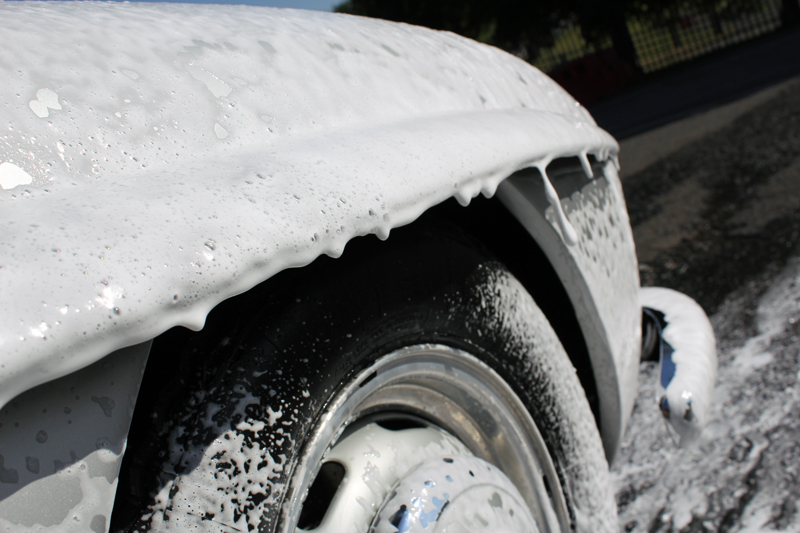 The pH neutral formula will also ensure that any pre-existing waxes that are in place will not be removed in the wash process either.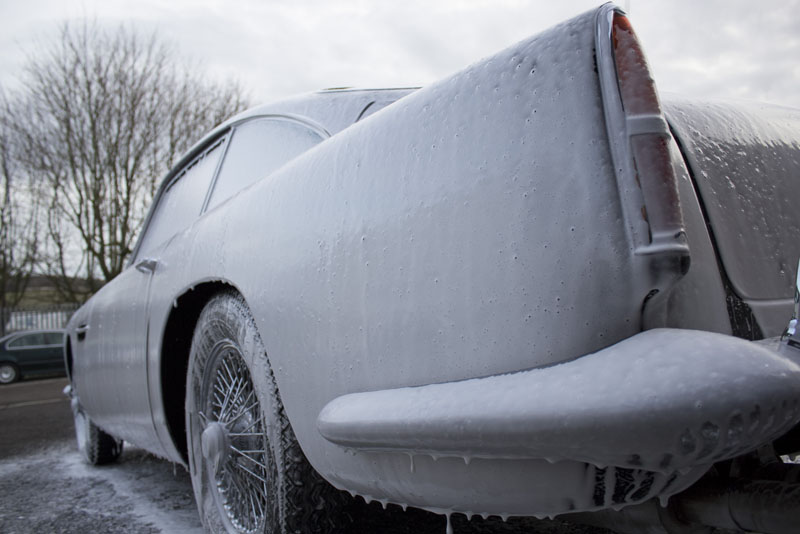 The Swissvax Detail Brush is an extremely versatile tool suitable for several detailing jobs. It provides the ideal solution to working shampoo around areas where dirt is a little tricker to agitate, but doing so safely thanks to the soft bristles.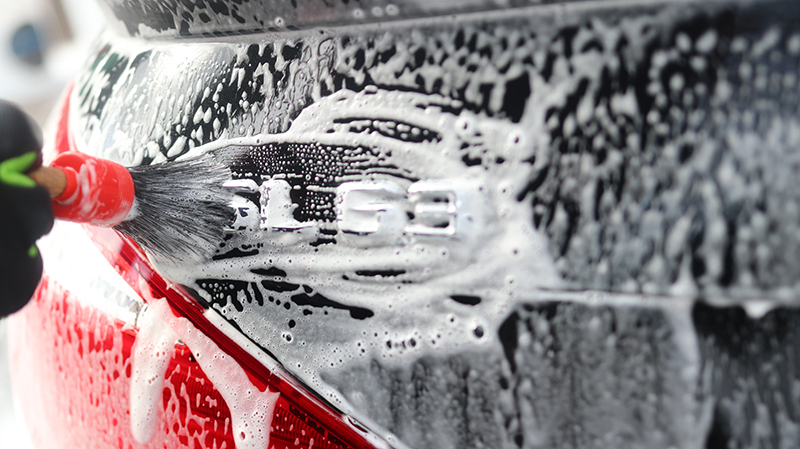 The Complete Wheel Care Package
Autobahn Wheel Wax offers heat resistance using carnauba wax and is designed to protect wheels from the build-up of brake dust, dirt and grime – not to mention instilling a fantastic shine. A hydrophobic barrier will also be locked in to repel water from the treated surface.
As with all the Swisswax range, this will make future maintenance of your wheels a lot easier and provided the wheels are cared for using a pH neutral wheel cleaner the wax will continue to be active and effective for several months that follow.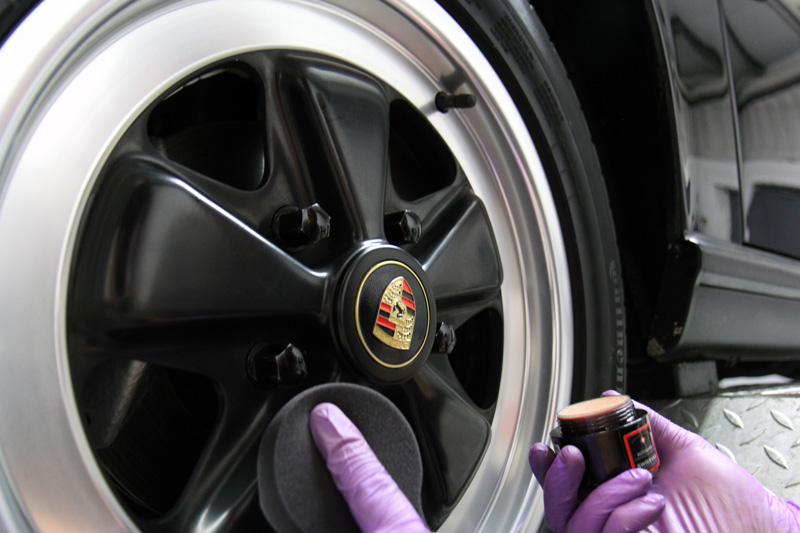 There are several elements to consider when focusing on your wheel maintenance, which also means there are several products needed to get the job done properly. The Swissvax offering certainly covers all the bases though.
Luckily, they have put together a comprehensive Wheel Kit Including Autobahn, comprised of brushes, cleaners, cloths and a storage bag to cater for all your wheel maintenance needs.
Plastic, Vinyl & Rubber Care
Degraded materials which are so often more commonly found on classic vehicles (they'll have had several more years attention from the elements) such as plastics and vinyls can be tricky to revive, but more importantly, hard to keep looking 'as-new'. Swissvax Protecton is a dressing which will protect such exterior plastics and vinyl from future damaging effects caused by UV and environmental/industrial fallout with a long lasting original looking coat.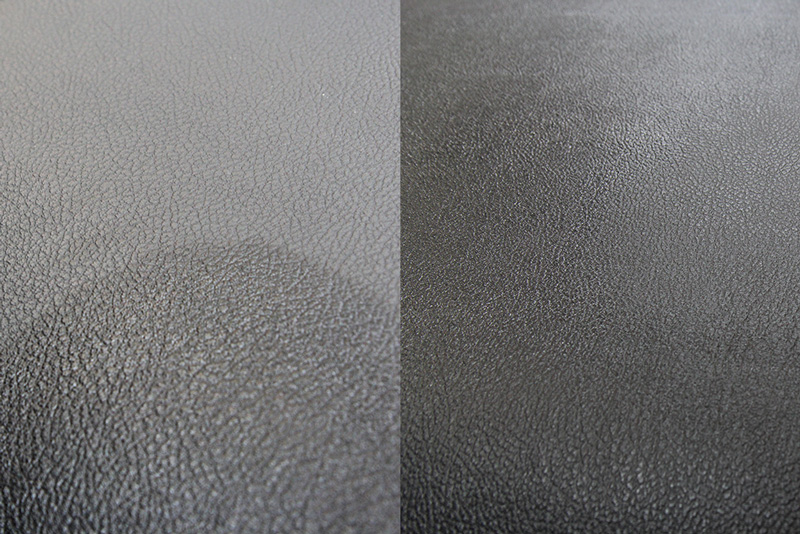 Swissvax Pneu is an emulsion containing gloss and care agents with active detergents and light-protection additives to fight off UV radiation, salt and other harmful factors which fade tyre walls. It will replenish the rubber of its lost moisture and also protect the surface from any future discolouration and cracking.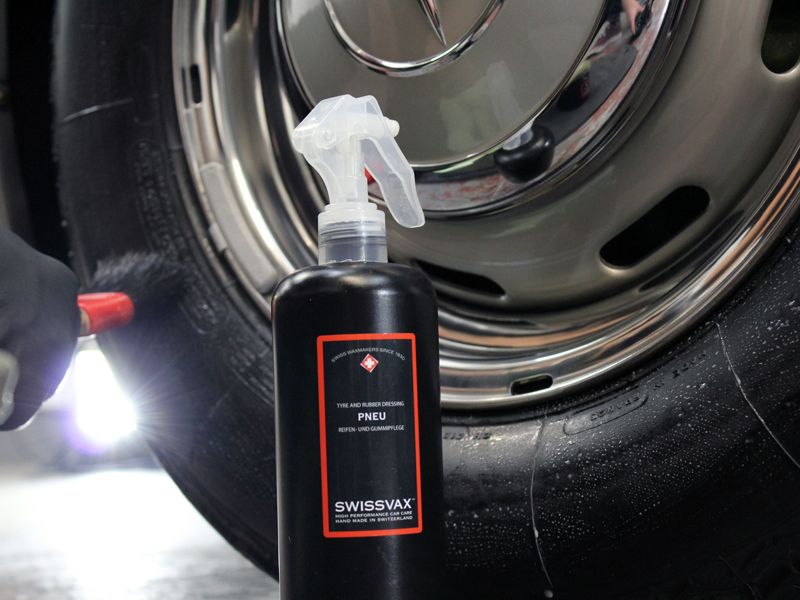 Developed exclusively for rubber, Seal Feed is a natural product that restores the oils helping keep rubber trim pliable and protecting against premature cracking.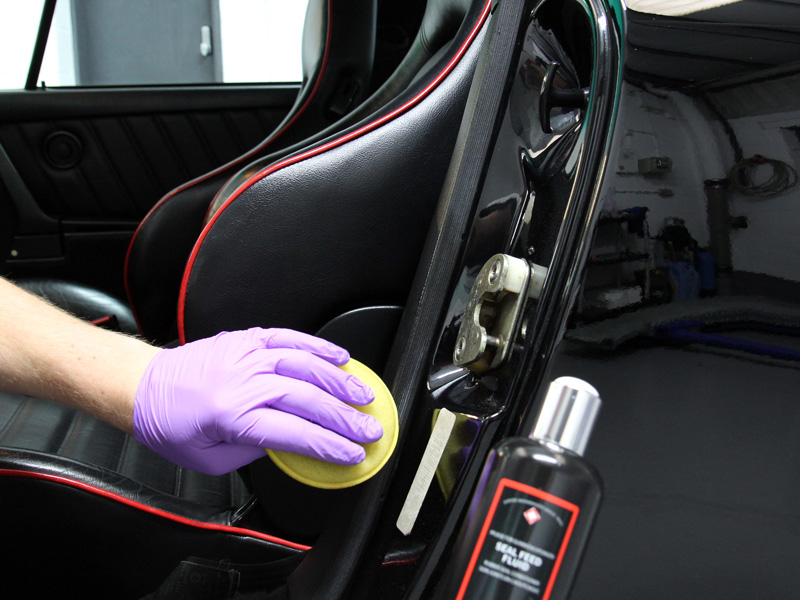 Plenty of Reason To Wax Lyrical
Swissvax really begin to come into their own with waxes and no matter what your desire, there will be a quality option ready and waiting. Comprised of nourishing natural extracts such as cinnamon, vanilla and avocado, they are then combined with premium natural carnauba wax – the effect is a silky, unfathomably deep, wet-look gloss for all treated paintwork. Each wax is hand-poured as their complex, top secret formulations are unsuitable for mechanical production.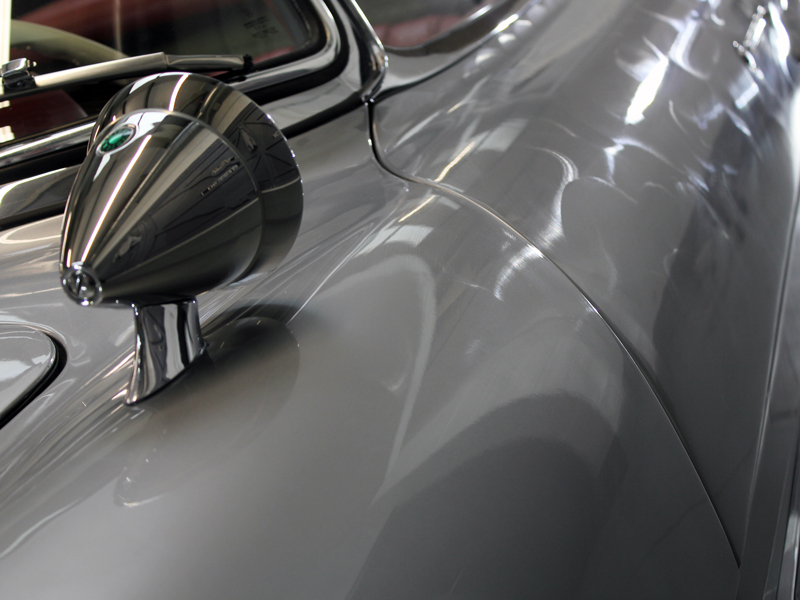 Swissvax Best of Show continues to be one of the most popular waxes in the Swissvax portfolio and it's really no surprise. When carefully applied by hand, then buffed off with a high quality microfibre buffing fleece the resulting effect is simply stunning. Best of Show is comprised of around 51% by volume of the purest grade carnauba to deliver a wet-look shine making paintwork extra glossy in appearance.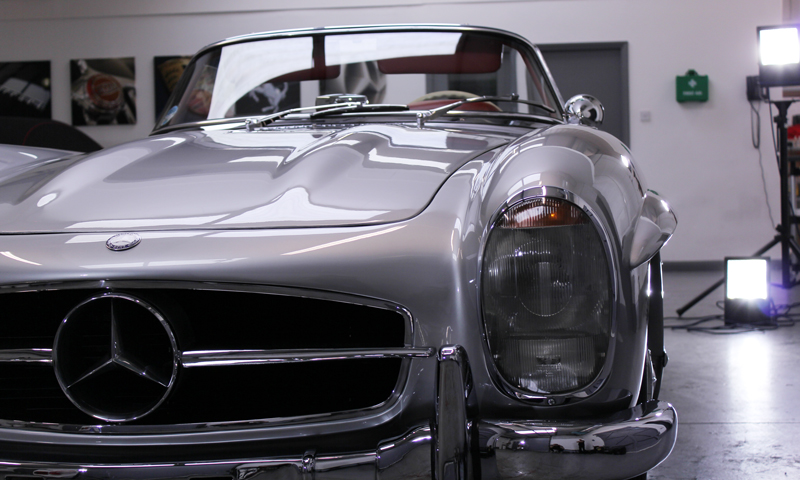 Such is the performance and demand for these quality waxes, Swissvax have even produced vehicle manufacturer specific waxes for the likes of Ferrari, Porsche and BMW. There are also formulations especially for white coloured cars, Japanese or German paintwork, plus classic paints which require a slightly different treatment to that of the modern finish. Swissvax takes paint nuances so seriously, they will even create 'Divine', a wax tailor-made to the make, model and year of manufacture of your vehicle.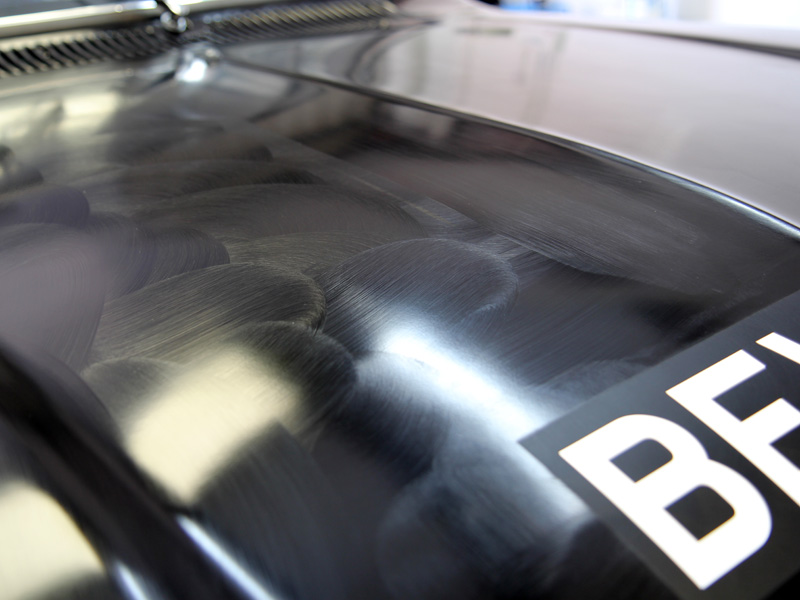 For satin or matte surfaces which do not require the usual added gloss, but do of course want the protection from the elements, Opaque Wax is specially designed to protect for such a scenario and contains 40% by volume of pure Brazilian Grade One Carnauba.
Swissvax Crystal Rock contains around 76% premium grade carnauba wax – one of the highest carnauba content available in the market – and when applied, leaves a dazzling, reflective, wet-look shine.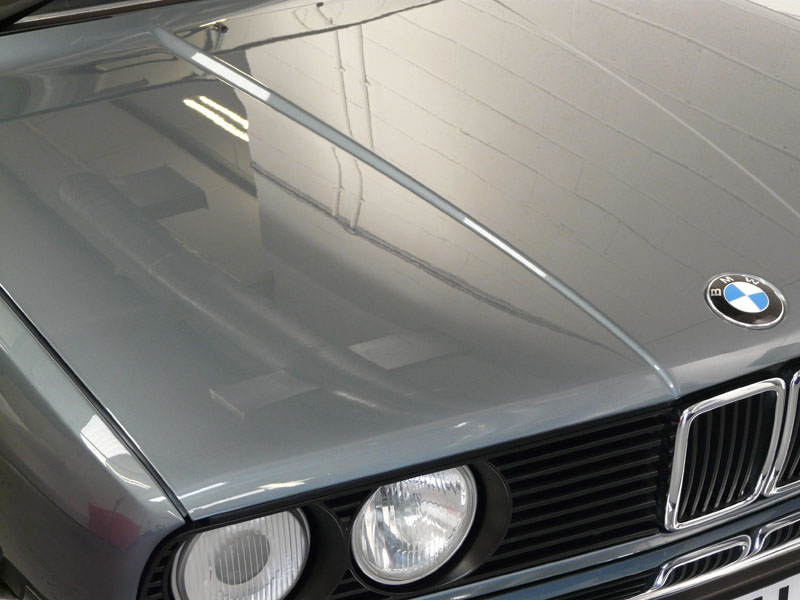 With the carnauba content so high, water, dirt and other contaminants are encouraged to 'blow away' more than ever, as opposed to sticking to the paintwork. After Crystal Rock application, you can expect surfaces to maintain a cleaner appearance for much longer and under the correct ongoing maintenance, the effect with last for several months after, even under the harshest of British Winters!
A Brand Befitting of the Classics That Wear it
When we're lucky enough to be graced with the presence of a true classic icon of a car (and there are decent examples pictured in this blog!) in our Brands Hatch Studio, more often than not we'll be reaching for the Swissvax range in some capacity. The broad range is engineered in such a way that preservation of such prestigious classics can be fulfilled to the maximum. There is no doubting that Swissvax and a prestigious classic go hand in hand.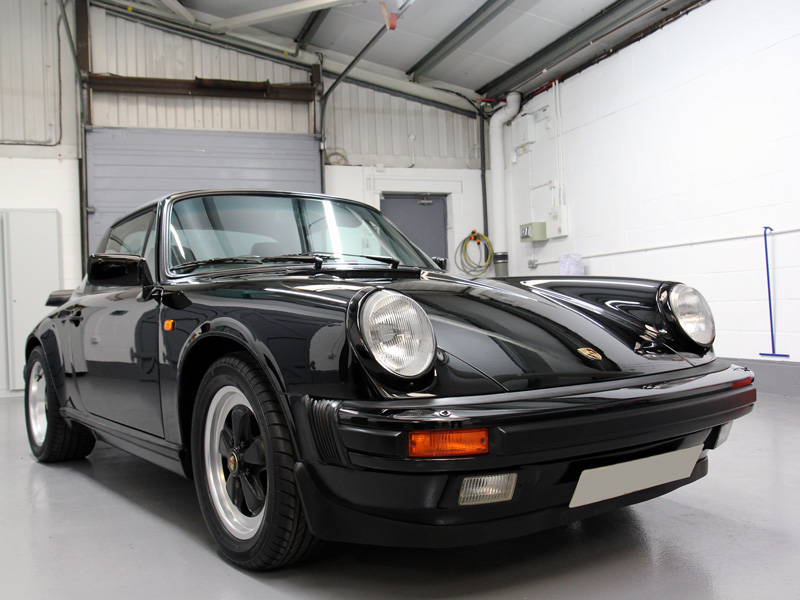 Swissvax Product Picks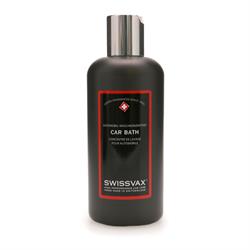 Car Bath From £39.00
Paintwork friendly shampoo concentrate that safely breaks bond between dirt & surface
pH Neutral Formulation
High foaming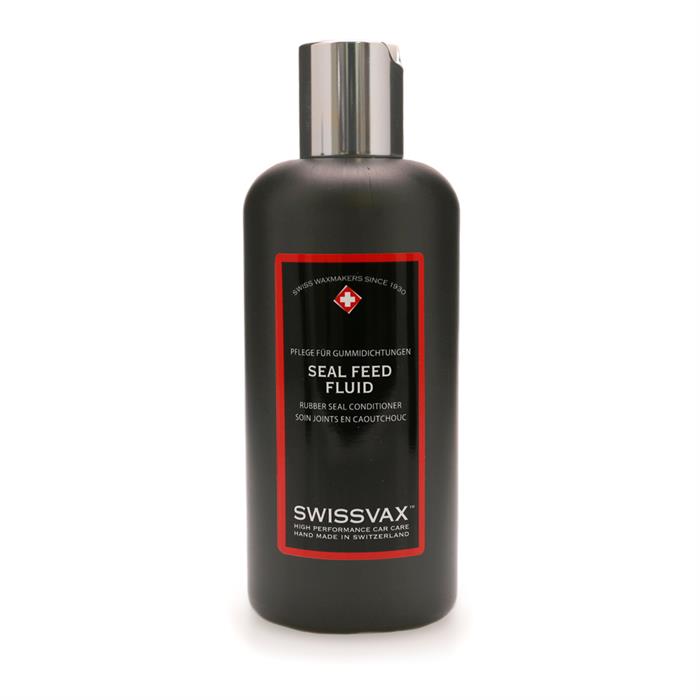 Seal Feed £55.00
Developed exclusively for rubber
Prevents rubber seals from cracking and keeps them pliable for years
Prevents seals from freezing in the winter
Softens hardened seals, making them soft and flexible again after several applications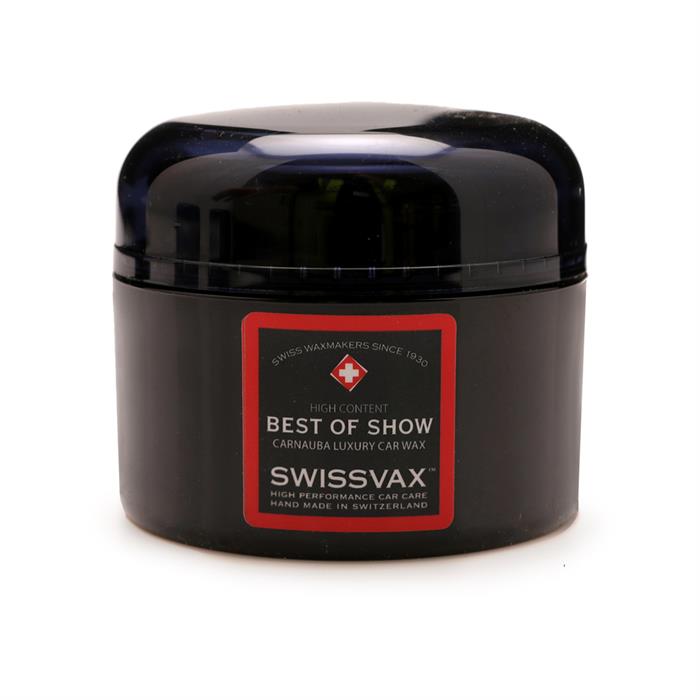 Best Of Show Wax From £79.00
Gives paintwork a magnificent lustre and mirror like depth of shine
Highly-concentrated formulation contains 51% of purest yellow grade-one carnauba wax by volume
Enriched with passion fruit and apricot extracts
Best applied after pre-treating surface with Swissvax Cleaner Fluid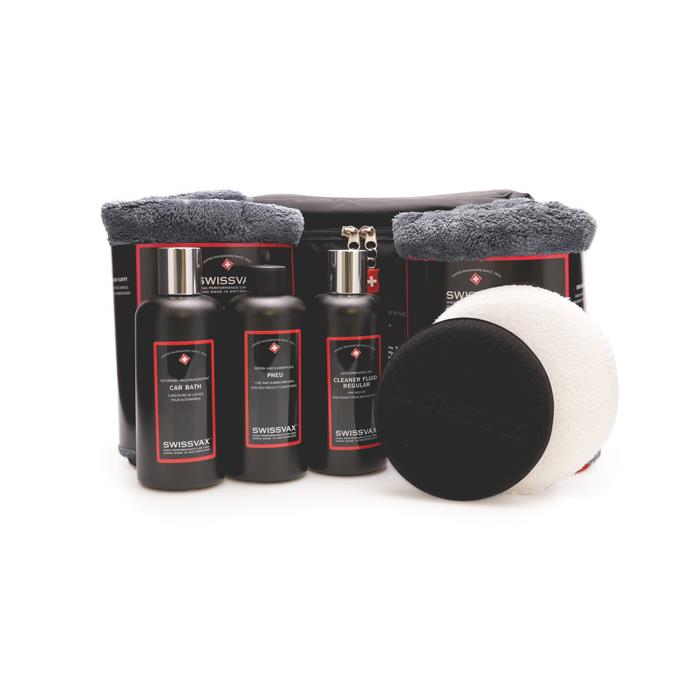 Entry Collection Kit £199.00
Cleaner Fluid Standard (pre-wax treatment) 250 ml
Car Bath (wash concentrate) 250 ml
Pneu – 250 ml
Wax Applicator – Black
Cleaner Fluid Applicator – White
Cleaner Fluid Towel Micro-Fluffy Cleaner Towel (Anthracite with Anthracite Edge)
Wax Towel Micro-Fluffy Wax Towel ( Anthracite with Red Edge)
Storage Bag
The Swissvax collection is available from Ultimate Finish.

Visit Ultimate Finish for the best car care and detailing products from around the globe.

Have a question on any of our products? Email sales@theultimatefinish.co.uk or call 01474 360 360.
Our team is on hand, Monday to Friday, 8am-5pm.