The Buff Guide – Auto Express Group Test
Auto Express recently conducted a test of a whole range of finishing products with the aim of proving an insight into the myriad of waxes, polishes and sealants available today.
Once you've spent some time washing the car, ridding the bodywork and wheels of the accumulation of road grime, bird mess, salts and fallout, you want to protect the finish and if possible, make it look even shinier. With so many products available though it does get confusing, especially if you're new to the car detailing scene.
…deciding what to use isn't easy – this is one of the most active areas of the car care market, with a host of new products hitting the shelves every year. Wax is the conventional way to add protection and hard waxes have seen a revival in recent years over easier-to-use liquid formulas. Also on the up are the simple-to-apply sealants, and a polish is another option – they contain abrasives to revived tired paintwork and can sometimes add a protective coating, which is ideal if your paint has swirls and scratches. …We tested 25 during the worst winter weather… Kim Adams, Auto Express
Dodo Juice Basics of Bling Protection Wax: £16.95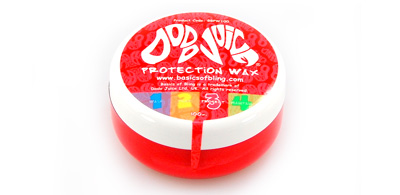 This is part of innovative Dodo Juice's entry-level range and, after a relatively slow start, it was clearly working at the end of the test. You don't get a great deal for your money, although a little bit of this wax goes a long way. It buffs more easily than it goes on, and we loved the fruity, bubble gum smell.
RATING:

Collinite 476 Super Double Coat Wax: £19.95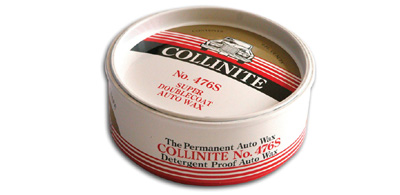 Another US import…This former wax and polish test winner isn't the easiest to apply, with some resistance when buffing, but it's well priced compared to some hard wax rivals here. A patchy performance in our revised test saw it drop down the ranking a bit, yet it was still there shifting water at the end.
RATING:

Bilt-Hamber Finis-Wax: £32.95 – RECOMMENDED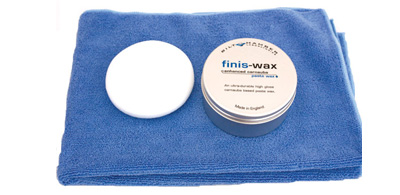 If money and time are no object, this is the wax to use. It led the water beading throughout the test and showed little sign of slowing at the end. The tin says it's 'ultra-durable' and it's right. For protection, look no further, but it's not the easiest to apply and among the more expensive.
RATING:

Autoglym High Definition Wax: £39.95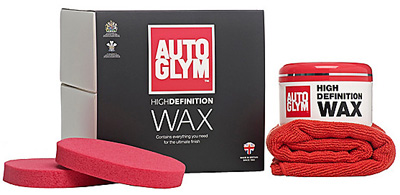 Look past the hefty price and HD Wax is a fine choice. It goes on quite easily and will suit those who like to do the whole car before buffing. You also get all you need, with two sponge applicators in a re-sealable bag and a microfibre cloth.
RATING:

Ultimate Finish – Legendary Automotive Care since 1999