The Finer Details of Pre-Sale Preparation
In our previous blog – Pre-Sale Preparation: Why The Extra Effort Can Make All The Difference – we took a look at ways you can improve the cosmetic appearance of a car before selling it. Using a modest budget, a little know how and the best part of a day to carry out, before you know it there are several areas which can be quickly turned around for a cosmetic enhancement. How about the finer details though?
If your budget can stretch a little further and you've got more time to play with, there are plenty of areas which require a bit more 'detailing know-how', together with some specialist tools and products to enhance appearance – but it's easily done.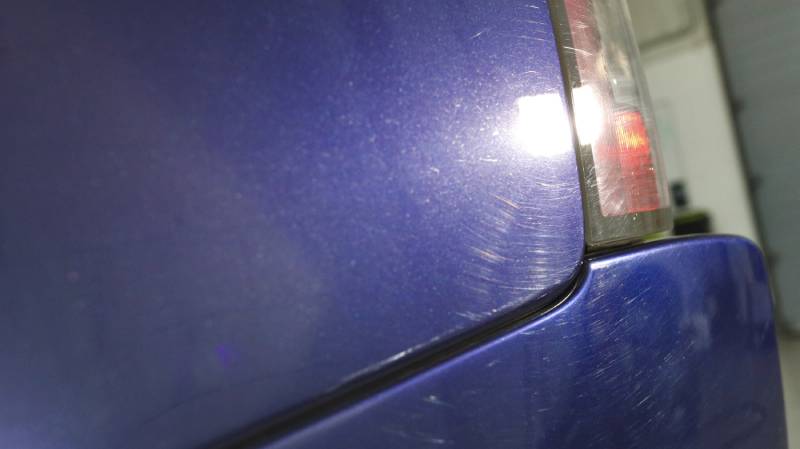 Reminder: Decontaminate & Wash First!
Before we crack on with our areas for focus on this pre-sale preparation guide, we are going to assume that a comprehensive decontamination, pre-wash and wash phase has been undertaken. A car that appears very shiny and healthy in appearance should not always be considered to be the result of it wearing a nice sealant or wax.
The reality is, it's imperative that the preparation stages are always carried out properly first. The decontamination stage has the upmost importance, as without it, surfaces may still harbour old dirt, polish or waxy residues, tar spots and tree sap. If that's the case, then when you try and tackle some of the tasks we're going to speak about below, they will hamper any successful progress quite considerably.
Alloy Wheel Refurbishment
We mentioned in our last blog how the wheels play such a huge part in the overall appearance of a vehicle and, we're sure that over time, everybody has fallen foul to some form of wheel damage in their car ownership lifetime.
The dreaded self/partner inflicted 'curbing' is the bane of many a car owner and means alloy wheel refurbishment companies are kept busy all year round. Then there is just the general degrading a wheel suffers over time, such as peeling lacquer, corrosion and paint bubbling. All of the above is easily rectified thanks to cutting edge technology available to specialised alloy wheel refurbishment services.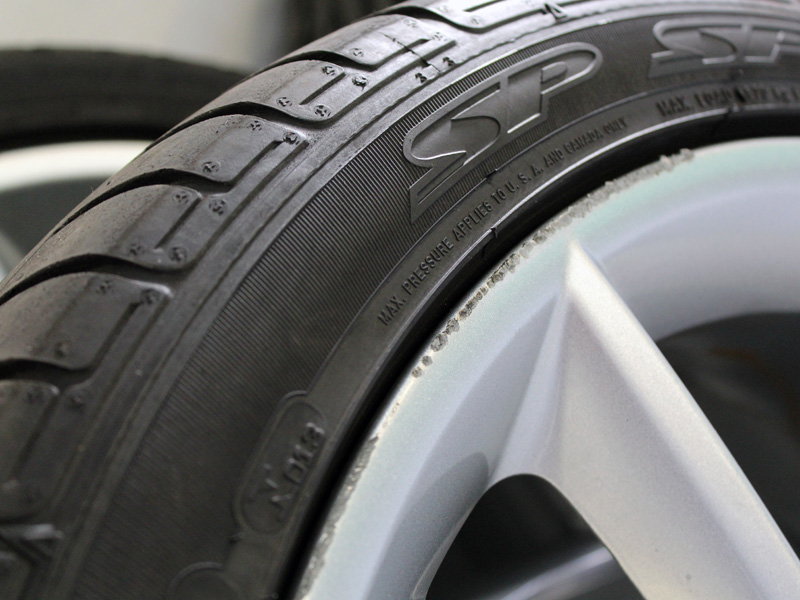 Often, if a potential buyer views a vehicle and sees the wheels are not in the best of condition, it will give them some bargaining ammunition – 'I'll need to get the wheels refurbed, and that will cost…' – not the case if you get the job done yourself at a reasonable cost
There are plenty of 'on your door step refurbs' readily available nowadays and we here at Ultimate Finish also offer a Wheel Refurbishment Service too, with wheels needing attention removed from the vehicle and taken away to be professionally repaired.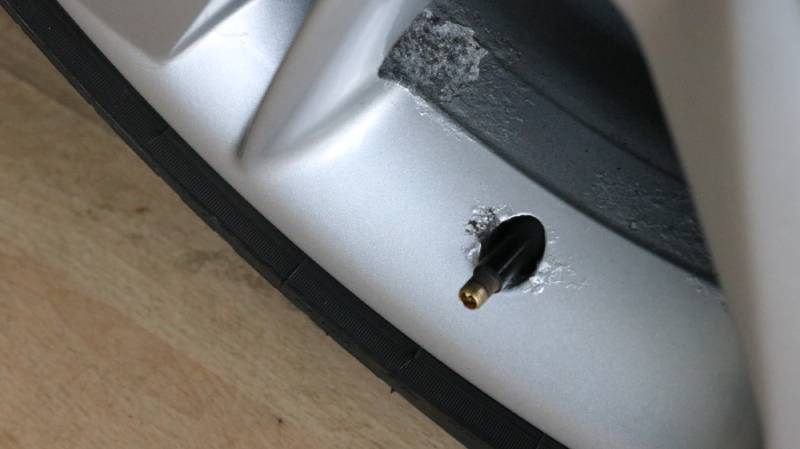 Using corrosion around the tyre valve as a prime example, the process begins with the removal of tyres, before the wheels are dipped into a chemical solution. They are then left for several hours which enables the old paint (and any contamination that was still present) to be removed.
Once complete, wheels are taken out of the chemical dip and cleansed until completely free of dirt or chemicals. Once in this state, repairs can then be carried out prior to the wheels being bead-blasted – this prepares surfaces for a primer. The wheels then enter an oven which gets rid of any trapped air on surfaces, before being power-coated with primer and oven-baked a second time. It's at this point where some quality control takes place to make sure the wheels are ready for the next stage.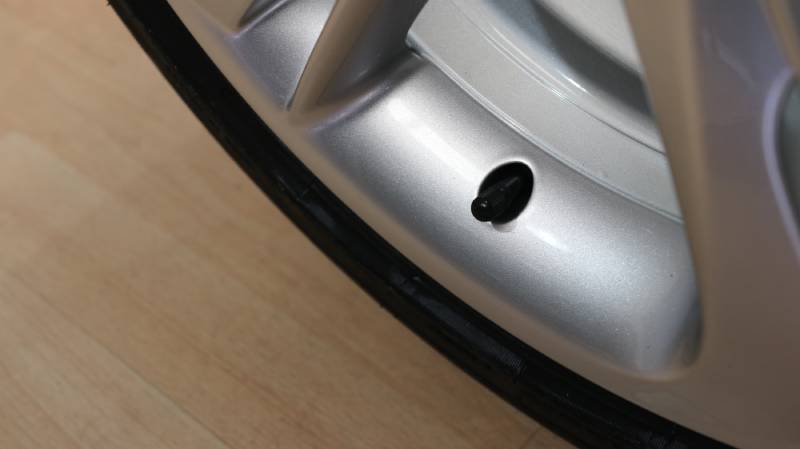 Once signed off, the wheels get heated to optimum temperature in order to receive a coat of paint, before a layer of tough lacquer is applied to the inside and face to protect the paint finish against corrosion from road grime, winter salt and brake dust.
This complete, the wheels are again heated to fully cure the paint, after which they are cooled and the final finish inspected to make sure it is as per the original factory finish. Finally, the tyres are put back on, balanced and returned to our Brands Hatch studio for refitting onto the car.
If you're serious about achieving the best sale price for a vehicle of which you know commands a good price in the market, refurbishing wheels is certainly one of those tasks that is worth having carried out.
Stone Chip Repair
Unless you opt for a PPF treatment on a car the day it rolls off the production line, there's not really an effective way to nullify stone chips on a vehicle. As the mileage goes up and the years roll by, a car will almost certainly collect its fair share of stone chips – most commonly on the front of the vehicle (this is where the brunt of road debris will impact). There are however some solutions to mask these irritating paint blemishes as part of a pre-sale preparation.
ChipEx differs from most automotive paintwork repair systems as the paint supplied corresponds directly with the actual paint code to that of the vehicle manufacturer. This is extremely advantageous as it removes the annoyance of any potential colour mis-matches! With the nature of stone chips being a fiddly repair at the best of times, knowing that you've got exactly the right paint colour from ChipEx ensures the job is that little bit more effective than rival offerings.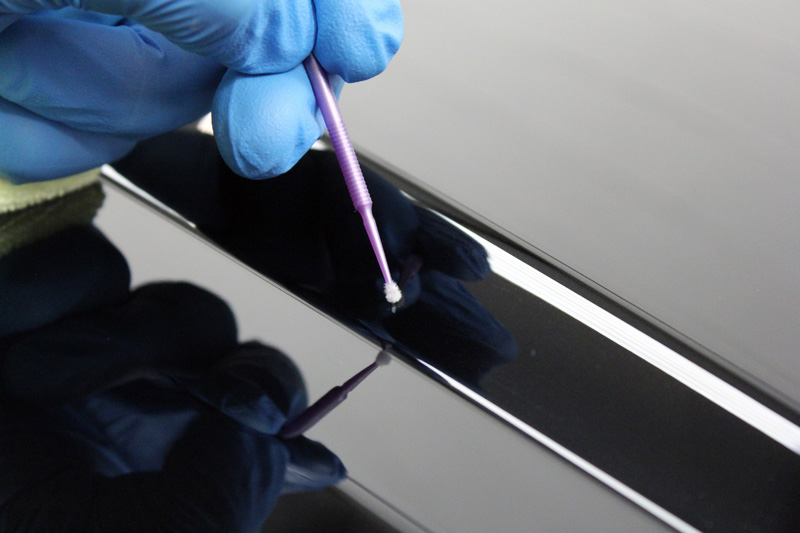 The pre-sale preparation stone chip process begins by cleansing all affected areas using the supplied blending solution. This ensures any pre-existing waxes or silicone residues are removed. Then it's a case of applying the ChipEx paint onto the chip, then dabbing with a single fingertip.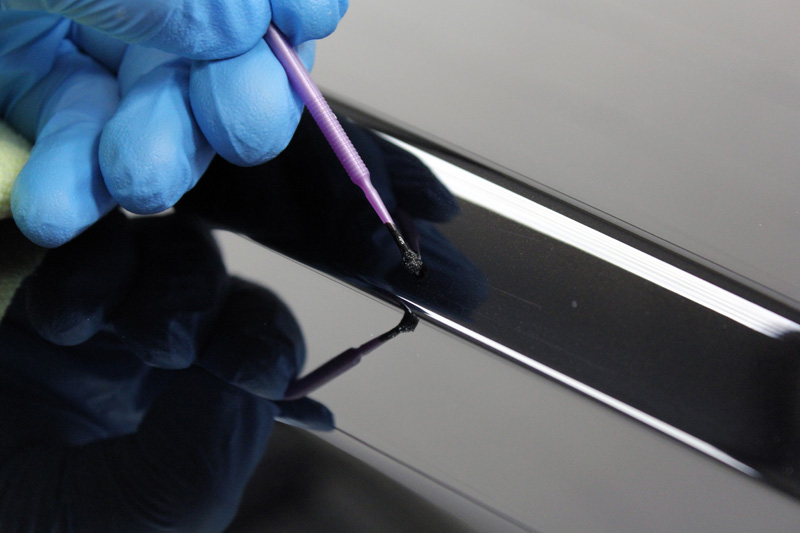 Depending on how many chips there are to treat (hopefully not too many!), the same process can be repeated where needed. Once all of the paint repairs have had in the region of 15 minutes to cure, they can be wiped over with a cloth which has been treated with a small volume of the blending solution (also supplied). Taking this step will remove any excess paint without causing any issues to spots where repairs were carried out.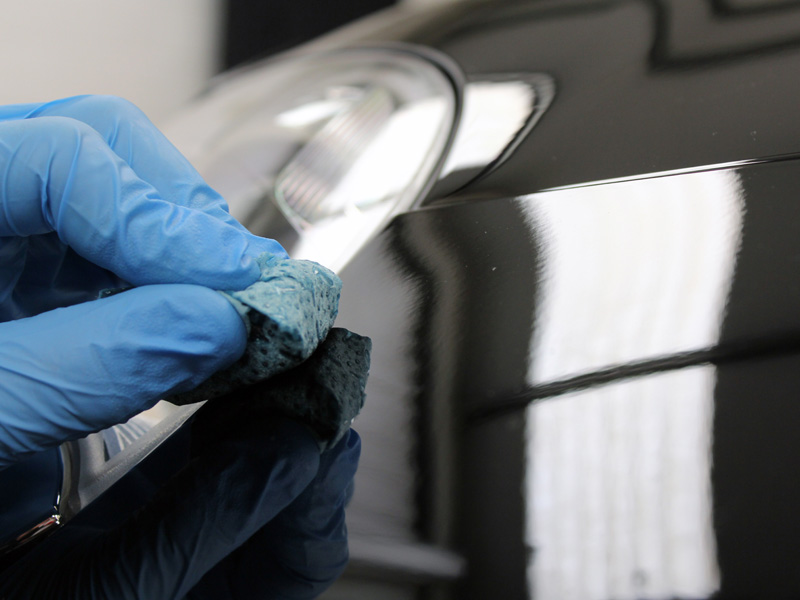 Once completed, this is a key job to assist in enhancing your vehicle's re-sale value. Stone chips can begin as a tiny blemish, but it's not uncommon for them to quickly escalate to a bigger issue resulting in corrosion or rust.
Machine Polishing & Paint Protection
We have dedicated previous articles to machine polishing (here) in the past, which dig a lot deeper into this 'detailing art', so on this occasion we're aiming to give you a shorter, informed insight which will hopefully go some way in assisting you with your decision on how to approach.
There are paintwork blemishes that simply will not be budged using hand-power and over the course of time it's probable that there will have been some or in most cases, a multitude of wash inflicted swirls and scratches etched into a car's paintwork. This means it is time to call on a machine polisher.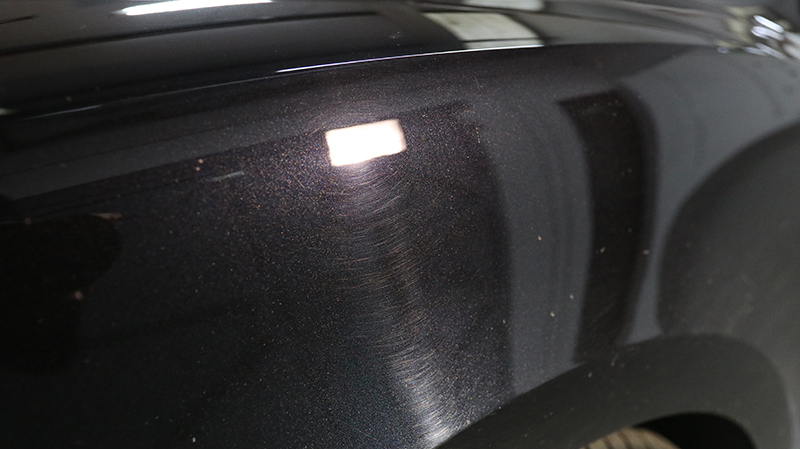 Depending on the condition and type of paintwork you are working on there are multiple options to consider when deciding which type of machine polishing treatment will be best suited.
Fortunately, UF has plenty of pre-bundled options containing the most popular machine polishers including suitable, easy-to-use pads and compounds into handy machine polishing kits. For those of you that have already invested in your own machine polisher, there are also a range of polishing kits which are made up of tried and tested pad and compound combinations.
Thanks to the progression in technology and the widespread availability of Dual-Action (DA) machines, it has certainly brought a degree of simplification and increased safety to the end user. It's not uncommon to hear of stories about rotary polishers burning through the paint when used incorrectly!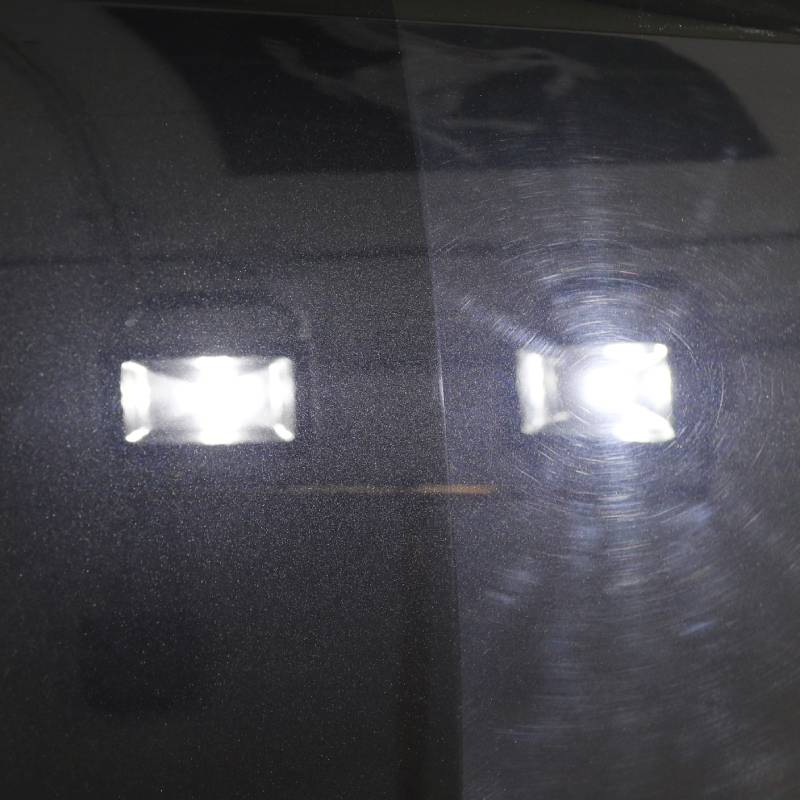 Ultimately though, when you are working with a DA machine, plus the correct types of pads and compounds, the majority of today's DAs will be able to shift most paint defects or significantly improve appearance in the worst case scenario.
Italian machine polisher specialists RUPES are very popular among both professional detailers and enthusiasts. The LHR 21ES has a 21mm throw and is ideally suited to work on larger panels, delivering excellent levels of efficiency.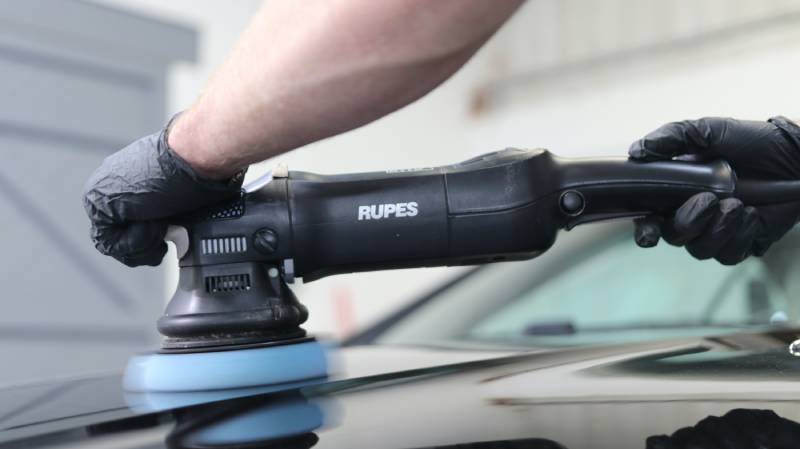 Of course, the alternative to carrying out machine polishing yourself is to book your car in to a professional detailing studio for a paid service. These generally come in three options; 1-Stage Gloss Enhancement Treatment, 2-Stage Gloss Enhancement Treatment and Paint Correction Treatment. Beginning with an appraisal of the vehicle condition, the applicable service will be carried out – the deeper the scratching, the further towards a paint correction you will go.
Following a full machine polishing treatment, services generally include an applied paint protection service too. Coming in three forms, choices include Ceramic Coatings, Carnauba Wax or Hybrid Wax (which is a combination of ceramics & wax). Not only will it leave a car protected from the elements, this is the part which will bring back that original shine to your paintwork for its pre-sale preparation.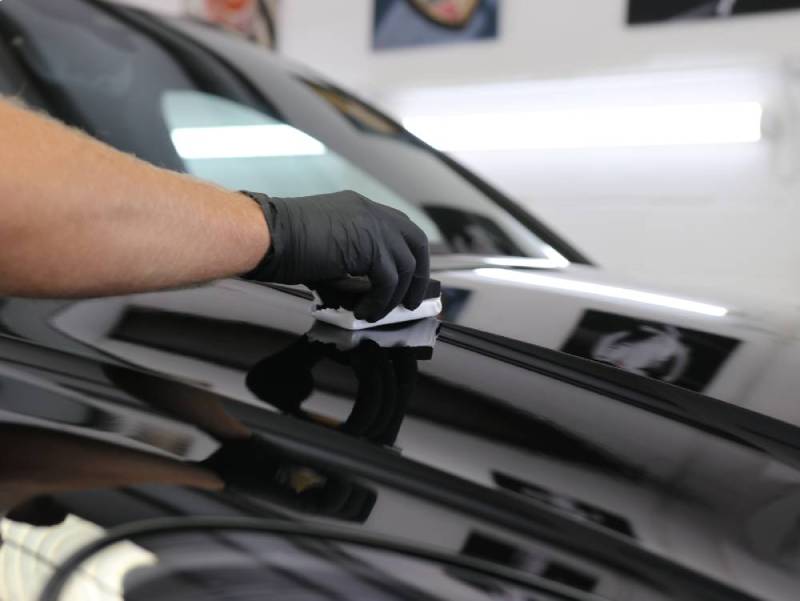 Headlamp Restoration
Over time, headlights often become cloudy or hazy, usually because of UV degradation. There are also other contributors such as acid rain and chemicals thrown up from the roads which will degrade headlamps as well. Let things deteriorate too far and it can result in MOT advisories or even a failure. In day's gone by, the solution to bringing your headlamps back to an 'as-new' finish was quite simple. You find replacement parts and throw the older, cloudy worn out ones into the bin. Thankfully, we now have more options to help in the Headlight Restoration process.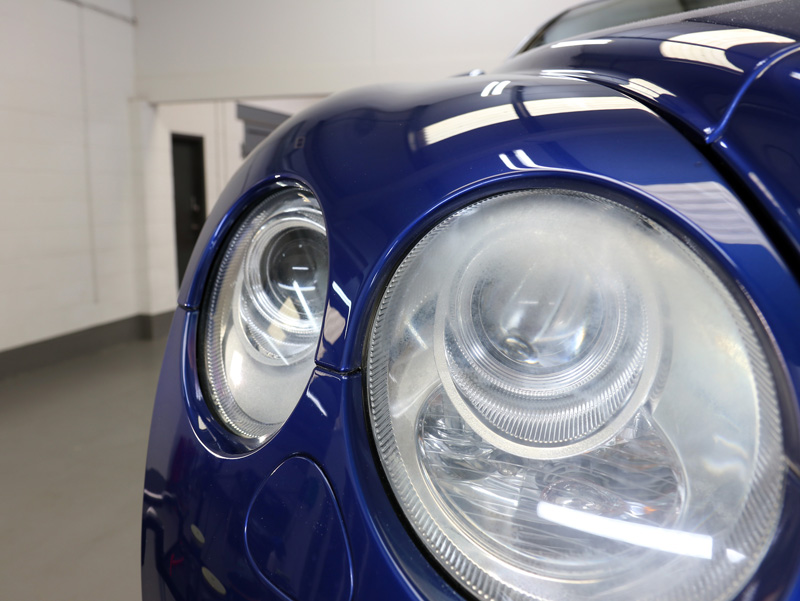 There are a number of products which can be applied by hand for this job, the example we have selected on this occasion is Chemical Guys V36 Optical Grade Cutting Polish, a RUPES Yellow Polishing Pad and a RUPES BigFoot machine polisher.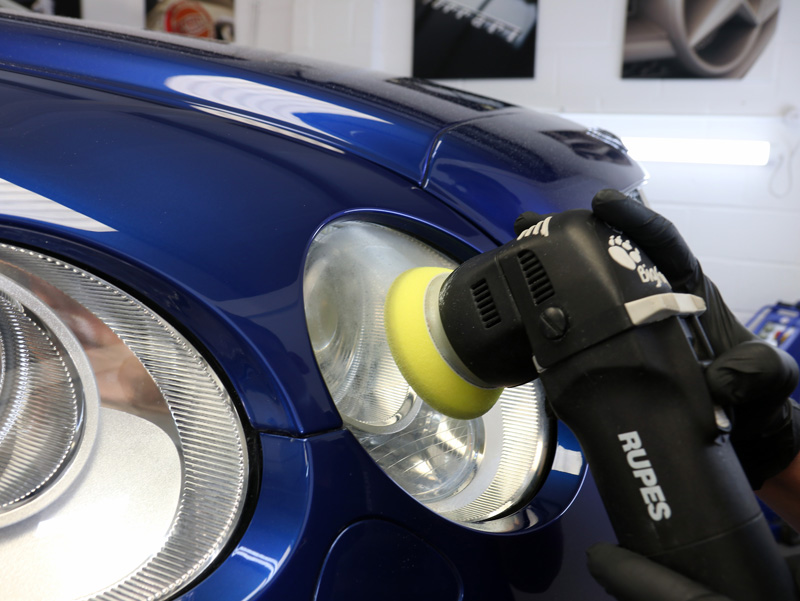 Using a machine polisher will obviously make lighter work of what can be a potentially harder job depending on how marred the headlamps you are working on are.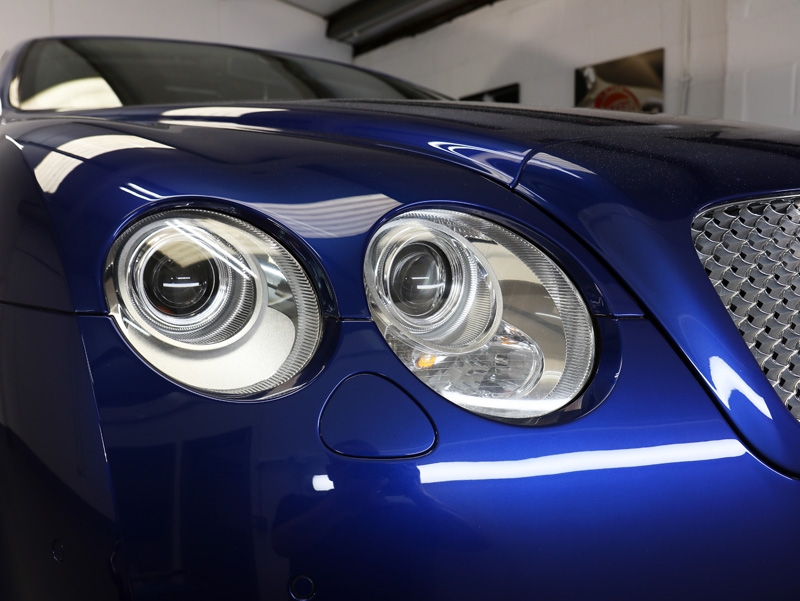 This is not an especially long job when you are approaching it with the right tools however and when you combined with the stone chip treatment, it goes an awful long way to enhance cosmetic appearance for your pre-sale preparation.
Refurbishing Britework
Although it is less commonly found on a modern day car, chrome was once common place on the majority of classic examples. So if it's a classic car that is the subject of your pre-sale preparation, making sure you can see your perfect reflection looking back at you will be key in making things look tip-top.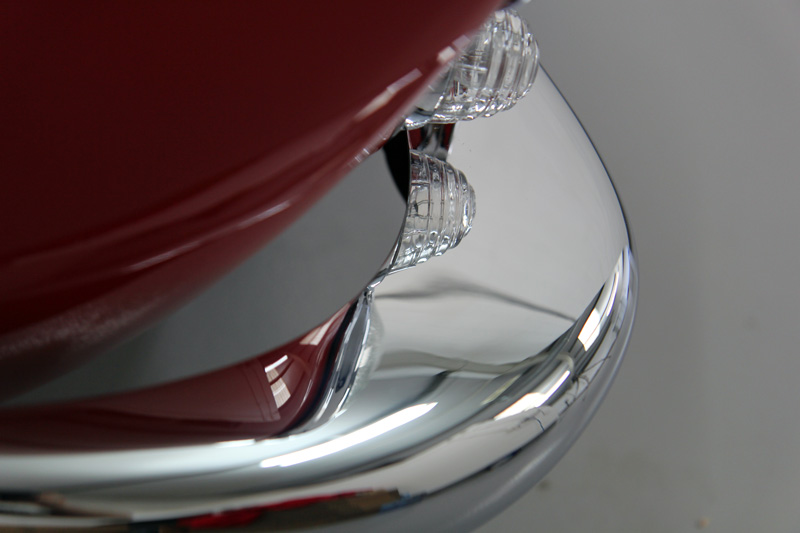 One item of chrome that does still make an appearance fairly regularly on a modern day vehicle however is on exhaust tips and given what the exhaust distributes, it's an area where dirt, soot, dust and debris builds up thick and fast.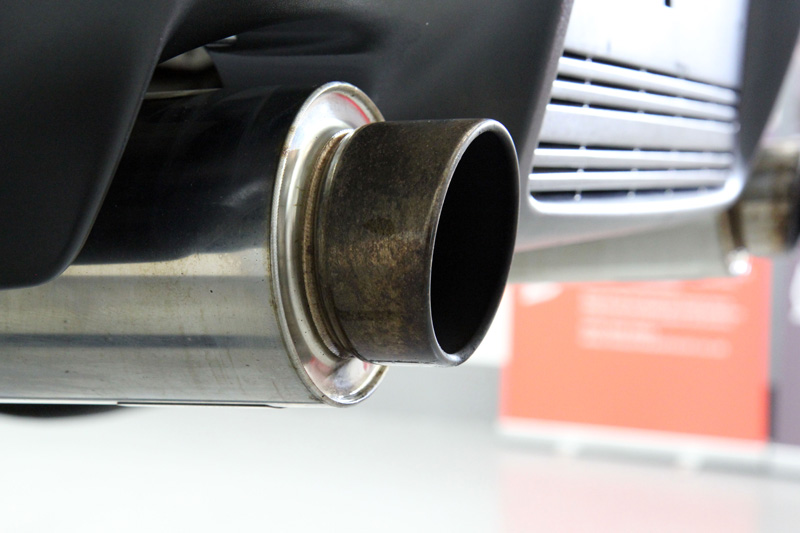 When we talk about the 'finer details' of detailing itself, this is a prime example. Often tucked away out of site under a bumper or skirt, it is easy to forget about exhaust tips, but with the right products and application, they too can return to an 'as-new' finish.
When tarnished and covered in oxidisation to a greater extent, a machine polisher can also be used here too. A RUPES Nano iBrid is the ideal tool thanks to its small head and easy manoeuvrability. Using the appropriate spot pads, Britemax Easy Cut Metal Polish will remove unwanted tarnishing, oxidation and staining.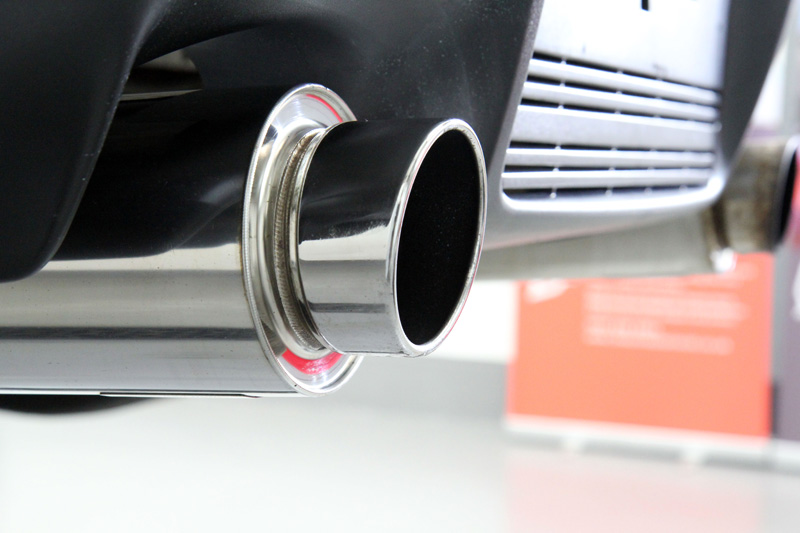 Once thoroughly cleaned, an application of Meguiar's NXT All Metal Polysh will provide an instant shine and long lasting protection thanks to a synthetic barrier to shield out moisture and contaminants. NXT is ideal for use on chrome parts which are exposed to higher temperatures and can be easily applied with an applicator pad, before buffing off to a gleaming shine with a soft microfibre cloth.
Shining Bright & Ahead Of The Rest
The importance of understanding how much to budget for based on the value you think you can add to your vehicle will of course depend on where a car sits in the market. If there is a buyer's appetite present, then based on the areas we have mentioned, we would say these processes are more than suitable for anybody who has a car of decent value which is in a condition to be refurbished to a very good standard still.
Carry out all (or some) of the above and you'll have taken the right steps to ensure your vehicle is most probably one of the better examples out there when it enters the market.
Featured Products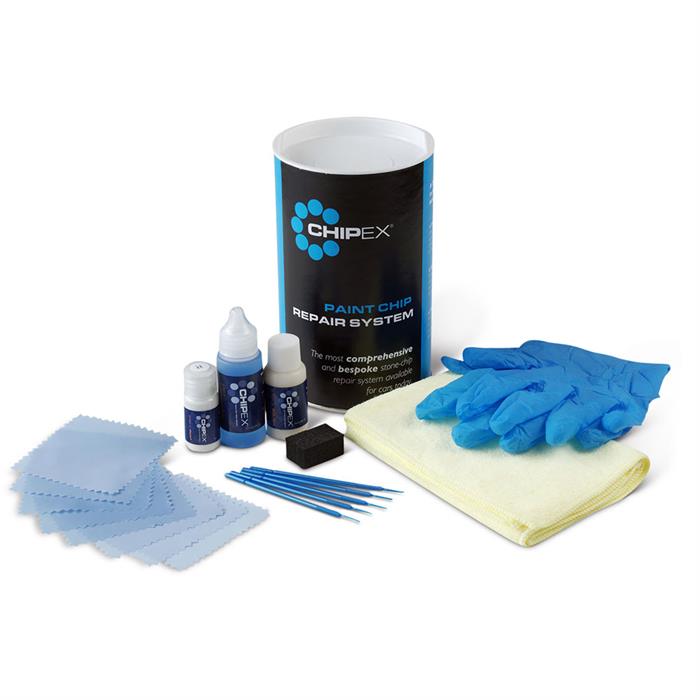 Chipex Paint Chip Repair System From £34.00
Computer matched paint colour (Standard & Pearlescent)
Fast, simple & safe
Enhances vehicle resale value
Prevents corrosion and rust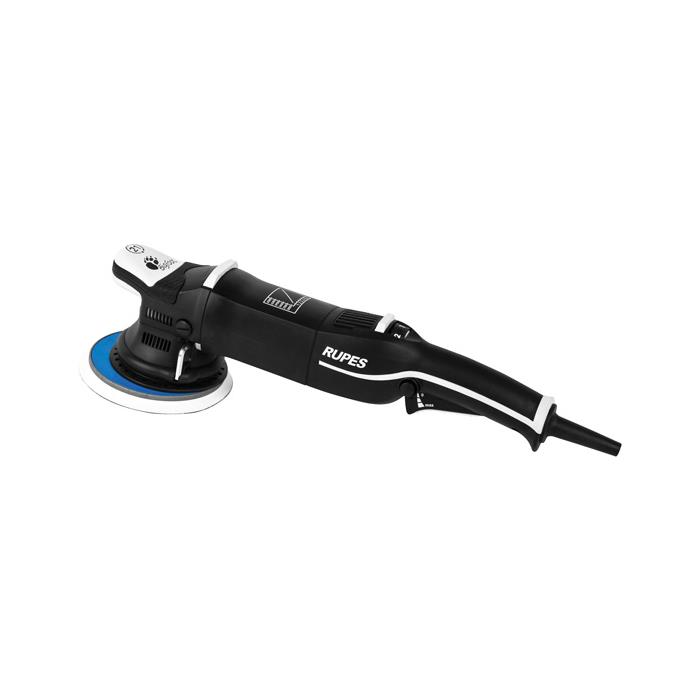 RUPES Bigfoot LHR 21ES Mark III £410.00
Enhances polishing efficiency by 30%
Reduced vibration – less fatiguing when working for longer time periods
Higher RPMs reduces polishing times
Electronic feedback control maintains speed for smooth polishing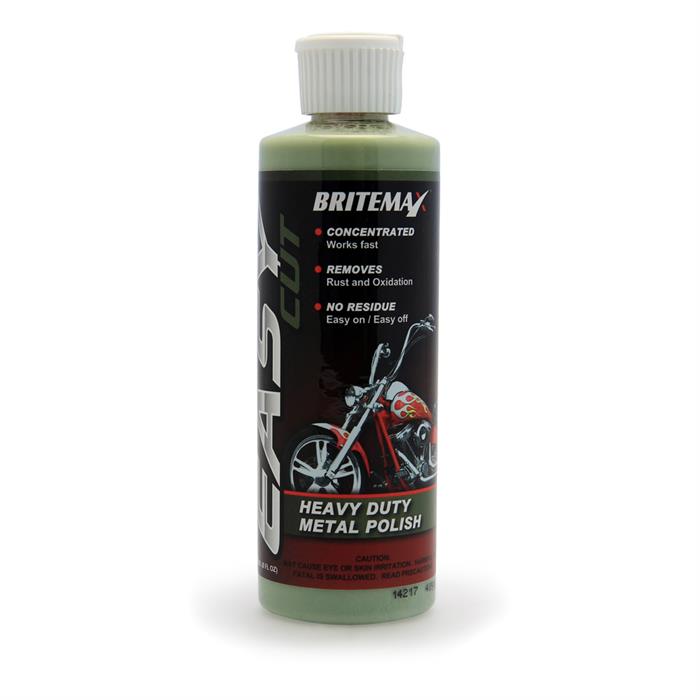 Britemax Easy Cut Metal Polish £12.95
Removes light to heavy oxidation, staining, soot build-up, grime & tarnish
Suitable for a variety of metals inc: bare metal, chrome, stainless steel, brass, aluminium, magnesium
Removes surface rust from chrome
Want your vehicle's appearance cosmetically enhanced or protected? To discuss the most appropriate detailing treatment call 01474 360 360 or complete the online enquiry form here. We provide a bespoke, no-obligation quote via email.

Shop The World's Best Car Care Products – Ultimate Finish
Award-Winning Detailing – UF Studio