Total BMW Talk 'Wheel Protection' With Ultimate Finish
Wheels can make or break the look of a car and people who love to keep their cars looking great all have the same issue: getting wheels clean and keeping them that way! Winter driving is particularly hard on wheels where salt and grit added to the roads to combat icy conditions combine with the rain throwing muck and grease and grime around – on the ground is a hard place to be!
So Adam Tait, Editor of Total BMW Magazine thought it was the ideal opportunity to test out a variety of wheel sealants on offer to see how they performed. He came round to the Ultimate Detailing Studio for a chat with our resident Master Detailer, Rob Tomlin.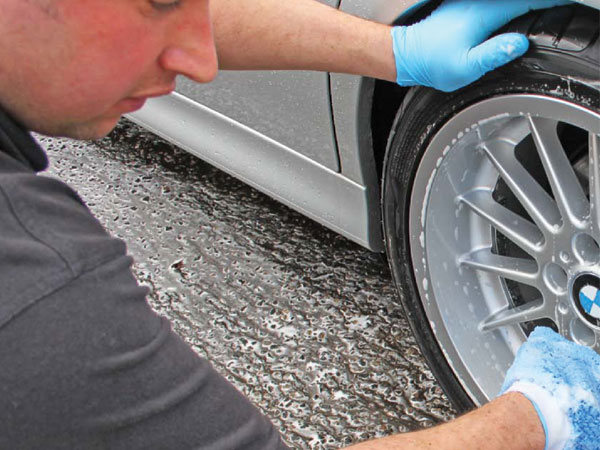 They decided a fair test would be to wash all the wheels on Adam's BMW using Meguiar's NXT Car Wash and a Captain Crevice Wheel Mitt, dry them off and divide them into sections for the different sealants. Under test were the Swissvax Autobahn Wheel Wax, Poorboys Wheel Sealant, Autoglym Alloy Wheel Seal and Gtechniq C5 Alloy Wheel Armour.
As expected some faired better than others although all of them confirmed the theory that it's better to have some protection than no protection at all. The full write up and findings on ease of application, shine and beading properties can be found here, however we'll have to wait a few months to see how they all faired on the longevity test!
You can read Adams article written exclusively for Total BMW here.