Total BMW Give The Thumbs Up To Ultimate Snow Foam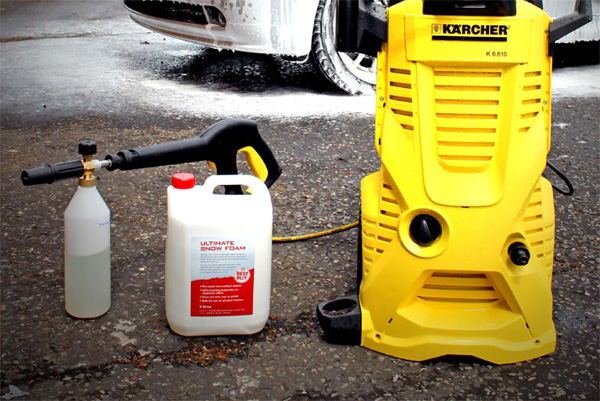 Non-contact, pre-wash cleaners have seen a rise in popularity as people become increasingly aware of the potential for damaging paintwork, even when hand-washing a car! Total BMW paid a visit to the Ultimate Detailing Studio to get to grips with lances and the principles behind Ultimate Snow Foam.
Ultimate Snow Foam is a high foaming product which dwells on the paintwork, lifting larger particles of dirt and grime away from the surface before being rinsed away. This process means less chance of introducing scratches to paintwork by rubbing these particles along with a wash mitt. Absolutely priceless, particularly for dark coloured cars or cars with soft, easily marked paint.
Ultimate Snow Foam requires a lance with a diffuser in the nozzle. The two options are to use a pressure washer and a lance, or, if you don't have access to a pressure washer then the Gilmour Foamaster II Gun connects directly to a hosepipe. Adam Tait, Editor of Total BMW Magazine, together with resident Master Detailer, Rob Tomlin, put the Gilmour and the Karcher K Series Professional Foam Lance through their paces.
Read the full Total BMW article here.