Wheel Cleaning: UF's Product & Process Guide
For those of us that love to ensure our vehicle is always looking its best, trim, glass, paintwork, wheels and all, it's not all about the reward of achieving aesthetic enhancement. There are certain areas of the vehicle where keeping on top of maintenance actually takes on an added importance in terms of safety.
Point in case and subject of this detailing blog, is wheel cleaning. Neglect an alloy wheel for too long and not only will they look tired and dirty, but the materials of which they are made up of can begin to degrade, which in turn, could compromise safety.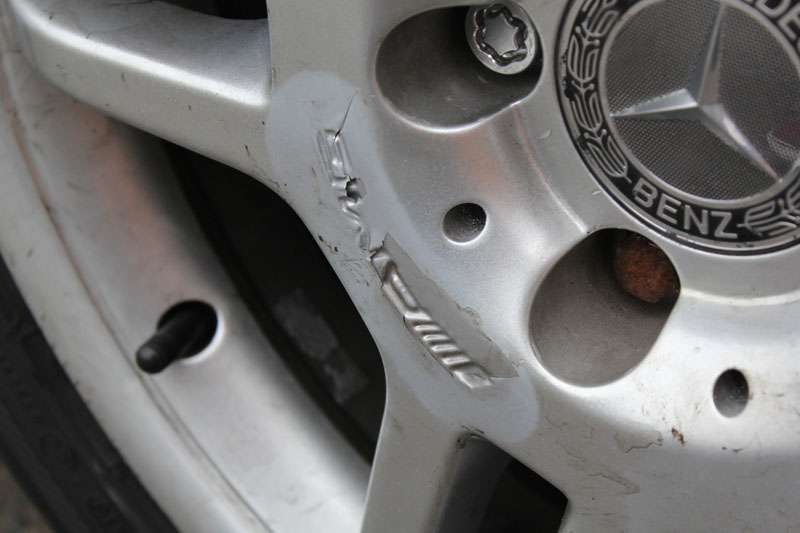 Then you've got the adage of maintaining the resale value of your vehicle – plenty of potential buyers will turn their nose up if they see the alloys on a car are not 'up to scratch'.
There's plenty good reason to give your wheels extra care and attention during maintenance, so in this detailing guide, we're going to take a look at some of the best practices you can try, along with the products and accessories to achieve the best results.
Keeping Wheel Maintenance Safe 
To start with, understanding the type of wheels you are working on is very important. There are more than a few variations out there, with each available finish very different in its own way. It's a subject we've covered in greater detail in a previous blog; 'Wheel Finishes – The Differences That Dictate How To Look After Them'.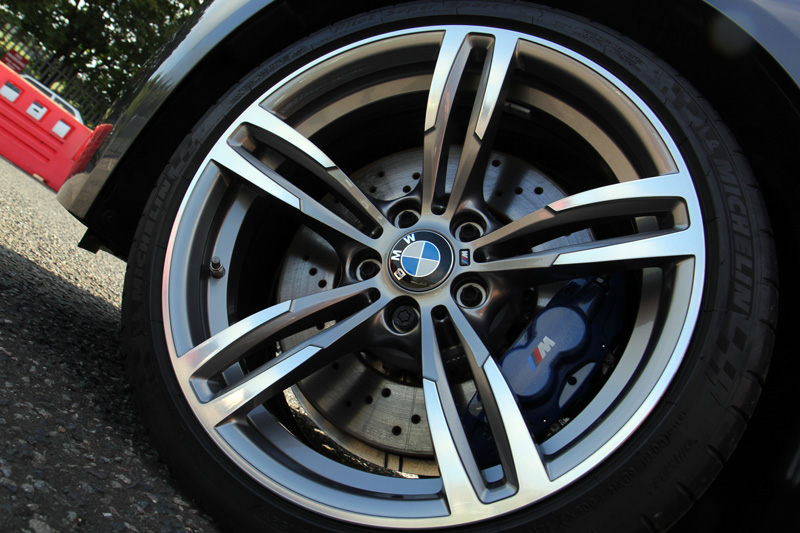 We always maintain that the wheels should be the first focus in car maintenance (ahead of bodywork) as they are generally going to be the dirtiest part of the vehicle, treating wheels first also means you won't splatter dirt from them up onto the freshly cleaned bodywork.
The home of the hardest working components on a vehicle, with brake dust, oils, grime and grit baking themselves on to the surface, it'll usually prove to be the stamping ground of the hardest to remove contaminants too.
However, immediately assuming that a super-powerful product is the one to reach for to get things clean again should not be the case. Go in with something too heavy duty on your wheels and you may well end up removing a lot more than just the dirt that you intended.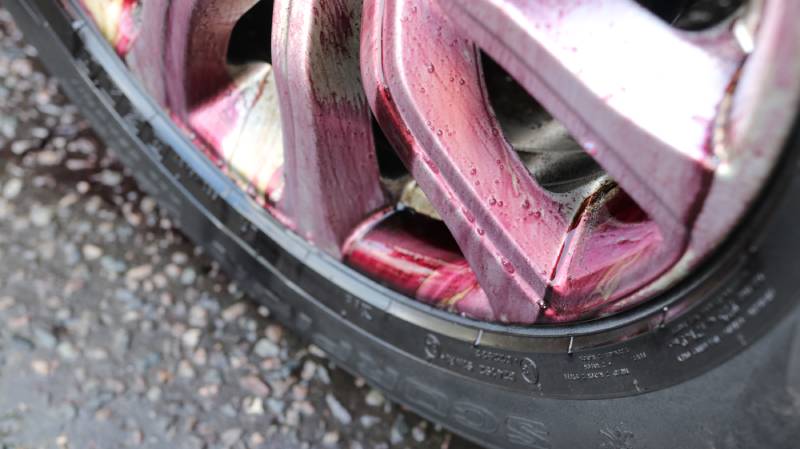 Iron and other metal particles are mainly derived from brake dust, meaning they will be hot and end up embedded into paintwork once cooled. As these particles harden onto surfaces, they can cause lasting damage if left for too long.
The majority of these 'iron fallout or iron contamination removal' products, as they are known, include a pink or purple colour change function enabling the user to physically see how it's actively working when decontaminating surfaces.
If you are treating a more delicate wheel or one that has a pre-existing wax or ceramic sealant, using a pH balanced product is the way to go. This will safely remove contaminants without stripping sealant layers.
Here's our quick guide to a safe wheel cleaning routine, including some suggested products to help you along the way.
Wheel Cleaning – The 7 Step Guide
Many individual processes within car care have now evolved to a point where there are multiple products required if you want to get the best results safely and treating a particularly grubby wheel is no different. We hope this quick wheel cleaning guide can see you on your way to maintaining a cleaner set of wheels, for longer!
The full range of wheel cleaning products, accessories and dryers available at UF can be viewed here.
Visit Ultimate Finish for the best car care and detailing products from around the globe.
Have a question on any of our products? Email sales@theultimatefinish.co.uk or call 01474 360 360.
Our team is on hand, Monday to Friday, 8am-5pm.