AutoExpress Magazine Reviews Specialised Covers 'Stormshield'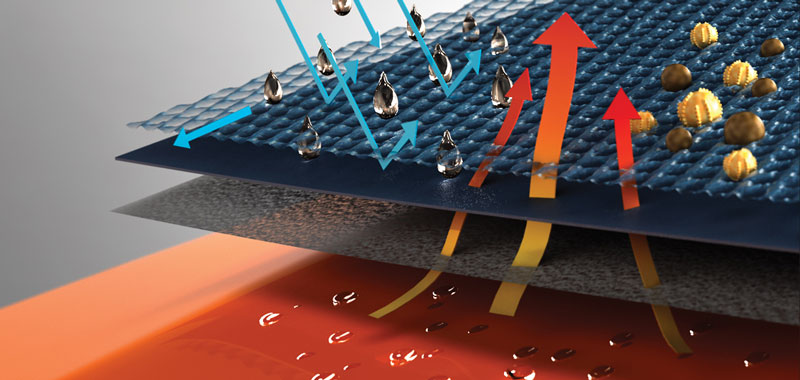 With winter fast approaching, AutoExpress thought a test on car covers would be useful to their readers. The material they chose was the Specialised Covers Stormshield, a fully tailored outdoor cover and as the leading supplier, AutoExpress approached Ultimate Finish to assist.
Specialised Covers Outdoor Tailored Cover
Rating: 5 Stars
Contact: www.theultimatefinish.co.uk
For those of us not lucky enough to have a garage for storing vehicles during the winter months, an outdoor car cover can be the next best solution for holding off the worst of the cold and wet weather.

Rain and freezing temperatures can combine to damage cars if they're left unprotected, so we got hold of an Ultimate Finish Specialised Covers outdoor cover. Ours was tailor-make to fit a Porsche 924, but they're available for most other cars. We rated in out how well it fits and the protection it gives, while looking for any bonus extras.

We thought it wouldn't be easy for the maker to craft a cover without even seeing the car – especially an old Porsche that's a rare sight on the road today – but we were amazed at how well it went on, and all we had to do was provide the car's registration.

It's important to get the best fit possible with an outside cover, as any loose points can move around in blustery conditions with the potential of scratching the paintwork. But this Specialised Covers option dresses the car with no loose pinch points at all. 

The cover material is made up of four layers, so it's completely waterproof, as we found out when we tested its weather-tight capabilities, and the soft, fleecy fabric on the inside helps to prevent scratching on the car. 

The cover is fairly heavy, at around 4-7kg**, and yet is easy enough to put on single-handedly. Working from the front of the car backwards, the cover easily drags over, with no snag points.

The cover is elasticated at each end, so it grips both bumpers as snugly as possible. Wing mirrors tuck into two fitted pockets, whiles the whole cover is kept securely on the vehicle by four buckle straps that go under the car and clip together.

Despite the initial outlay, this cover is a must for any classic car owner worried about winter taking its toll. 

Need to know: Prices start at @269 for a small cover. Our Porsche took a large size, at £309, which comes in black, blue, green or grey.

Price: From £269 (small)

Ordering a cover from Ultimate Finish is easy with our online Car Cover Selector. Simply enter your make, model and year of registration and the Car Cover Selector uses real time DVLA information to return the details of your car. The Car Cover Selector then displays a range of covers suitable for your specific vehicle in the size that your vehicle needs. In the unlikely event your vehicle isn't listed, get in touch with us as we may still be able to help. There are thousands of patterns – so simply because you can't see your car doesn't mean the pattern isn't available!

If you have any questions regarding ordering your cover or for any other car care needs, get in touch with us on 0333 800 8004.

Ultimate Finish – Innovative Automotive Care since 1999.

Reference: Willis, H. (2014). Cover's winter protection. Auto Express, (Special Issue), 15 October, p.104.

Images courtesy of Specialised Covers Limited.