Moltex Car Covers – The Choice of FAST Car Magazine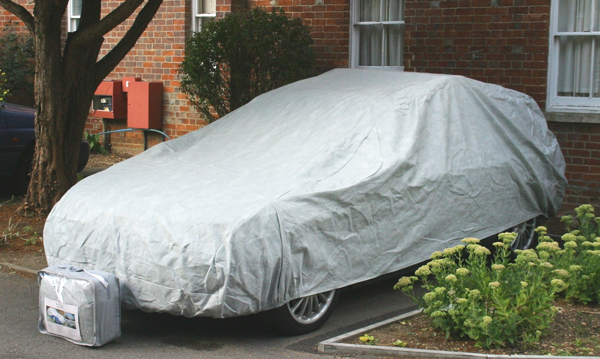 A good semi-tailored is a really good idea, particularly if the vehicle is going to be stored outside for any considerable period of time. People buy Moltex Outdoor Car Covers for all sorts of reasons – to protect their paintwork, for long term storage protection,  to cover their car whilst away on holiday and some people need to cover their cars whilst they're rebuilding them!
It was just such a case for Glenn Roswell, the Website Editor of FAST Car magazine. FAST Car is a hugely popular magazine catering for the modified and performance cars and Glenn, like many of his readers, is currently rebuilding a Citroen AX VTS. In fact, rumour has it he's being rebuilding it for a while now! So, deciding it was time to give the AX a little TLC, especially during the winter months when building cars can be at it's most difficult, Glenn came to Ultimate Finish in search of a cover. Moltex covers are shaped to the specific type of vehicle and there are many sizes within those shapes. For example Sports Car shape, Estate car shape, 4 x 4 shape, etc. Each shape has a number of sizes available in order to provide a genuinely semi-fitted protective cover. For the AX VTS we recommended the Moltex Hatchback Small.
I wanted to stay away from single layer covers and treat my car to something breathable and fitted. A lot of the lower quality covers fit badly, blow about in the wind and can also be quite coarse and scratch your paintwork…..The guys at Ultimate Finish advised me to get a 'small hatchback' cover and their advice was bang on. Not only does it look great but it fits so well it's on par with a custom jobby. Lovely. – Glenn Roswell
Ultimate Finish – providing Legendary Automotive Care since 1999.