Audi R8 V8 – Gloss Enhancement & Glass Coat Protection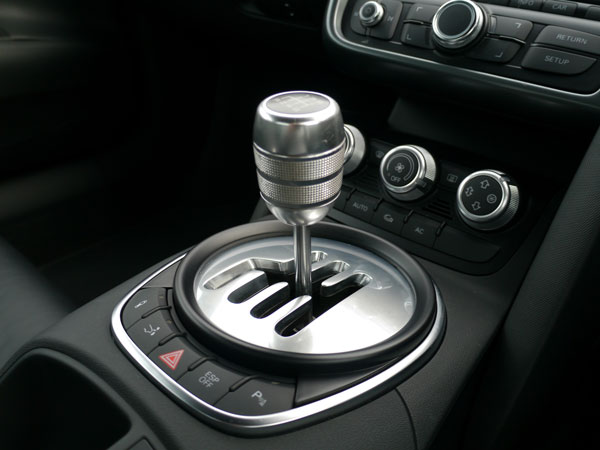 The latest customer to the Ultimate Detailing Studio had recently bought a pre-loved Audi R8 v8. Knowing the value of protecting the paintwork with a glass coating he was really keen to have the protection applied as soon as possible.
As soon as the car roared into the studio our Master Detailer spotted some DIY efforts to remove some scratches from the bonnet. Our customer was aware of them too and was very quick to tell us it wasn't him!
When the R8 V8 arrived it was Ultimate Snow Foamed to remove larger particles of dirt and contamination from the paintwork. The bodywork and wheels were treated with Bilt-Hamber Korrosol to remove heavy contamination of metal particles and tar. The bodywork was then washed using Gtechniq G-Wash, the door, boot and bonnet shuts with Meguiar's All Purpose Cleaner and the wheels washed with Valet Pro Bilberry Wheel Cleaner. Once thoroughly cleaned the car was rinsed with an Aqua Gleam de-ionising water filter then patted dry with MF2 Zero Scratch Microfibre Drying Towels.
The R8 V8's paintwork was inspected under high intensity lighting and a 3M Sun Gun Colour Check Light and the paint thickness measured with a paint depth gauge. This was particularly important over the bonnet area where the attempts at bird dropping removal had taken place.
The paint depth gauge over the bonnet showed the clear coat was reading in the high 70s to low 80s microns – usually you'd expect to see between 130 – 140 microns. So it was really important to keep taking readings as I was working to make sure I didn't make the problem worse! – Master Detailer, UDS
Our detailer opted for a Dodo Juice Orange Fin Cut Spot Pad and SCHOLL Concepts S2 to tackle the problem areas. For the rest of the bodywork he used Dodo Juice Green Fin Cut Pad with SCHOLL Concepts S3 Gold.
It was quite hard paint as you would expect from Audi, but it wasn't sticky so the S3 Gold and Green Fin Cut worked perfectly. Afterwards I refined with 3M Blue Pad and Ultrafina – and it came up beautifully. – Master Detailer, UDS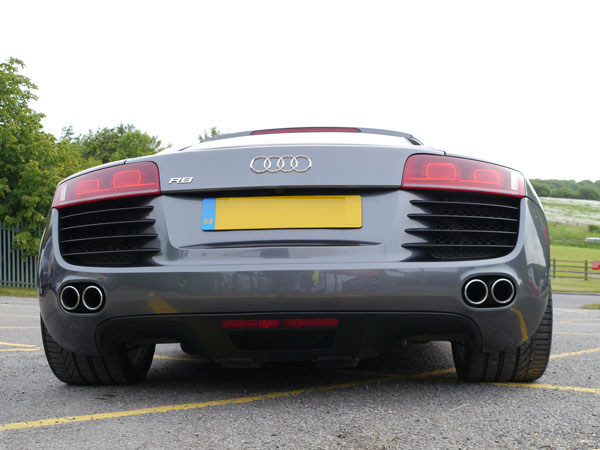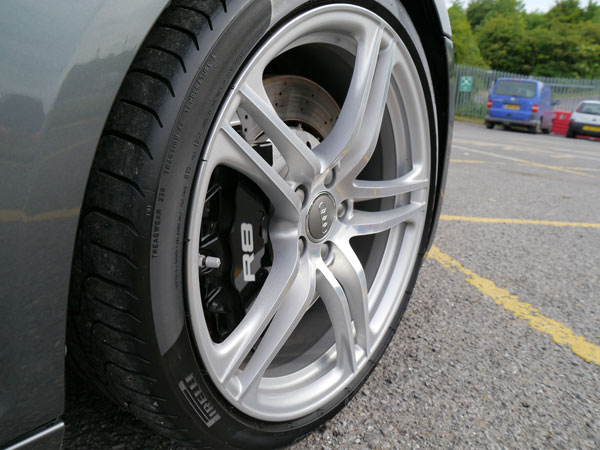 Once the R8 V8's paintwork was brought up to the mark, the whole car was wiped with IPA solution to remove any polishing residues. 22PLE VX1 Pro Signature Glass Coating was applied to the paintwork. This ultra tough, scratch resistant sealant has the added benefit of being self-cleaning. The hydrophobic formulation naturally repels water and dirt, forcing it to bead away from the surface rather than stick to it. 22PLE VM1 Rim & Metal Coat was applied to the wheels to provide similar protection. Capable of withstanding temperatures of 700 degrees Celsius vM1 is also the perfect barrier to brake dust. Once the 22PLE glass coatings are fully cured the vehicle will be very well protected from scratches and be much easier to keep clean. It will also look extremely shiny – for longer!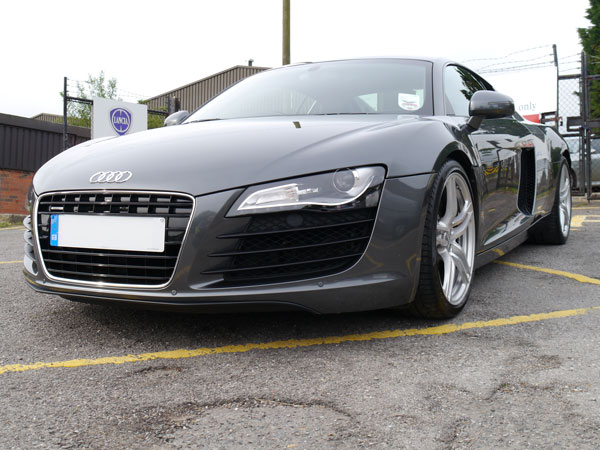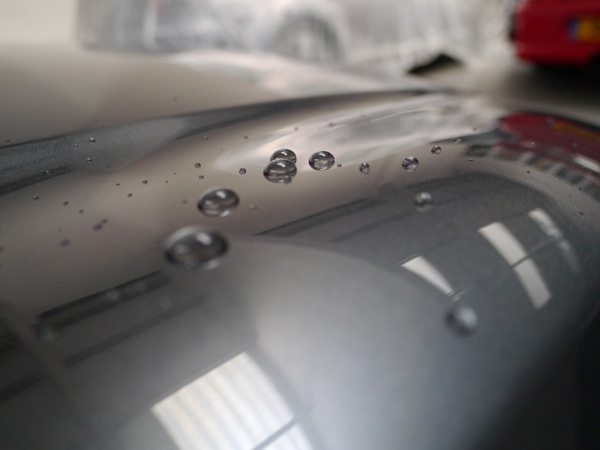 Ultimate Detailing Studio – Award Winning Detailing. Call 0845 838 1200 to discuss your requirements and arrange a preliminary inspection.
Ultimate Finish – Legendary Automotive Care since 1999.