BigBoi Pro Touchless Car Dryer With Joe Huntley
One of the most frequent questions we are faced with here at Ultimate Finish is 'just how good are those BigBoi touchless car dryers we sell?'. Well, in short we believe the answer to be, pretty good! But, until you've actually taken the hose in your hand yourself for a drying stage, we appreciate there is always going to be a degree of scepticism with regards to the benefits of actually owning a unit such as the BigBoi Pro.
We've been the exclusive UK stockist for the distinctive green and black drying aids for several years now and they've certainly taken the detailing scene by storm in the time they've been available.
Keen to grab a piece of the action, Detailer and YouTuber, Joe Huntley is now the proud owner of one BigBoi Pro and after acquainting himself with the 'daddy' of the BigBoi range, his latest video takes a closer look at just what makes this piece of kit quite so special in his line of work.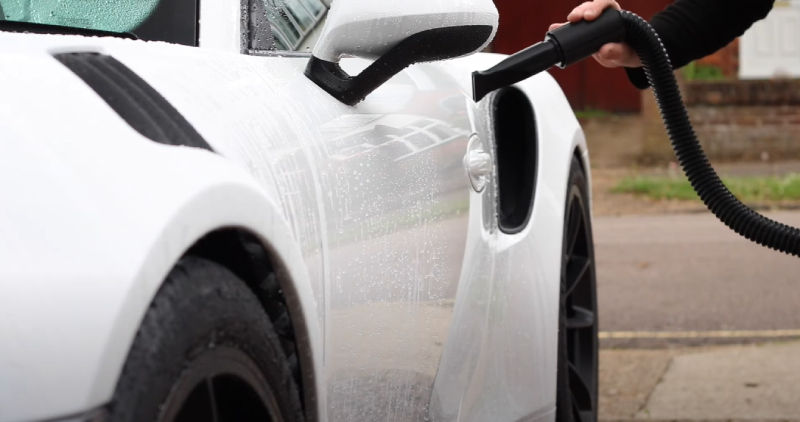 Better Than A Pet Dryer?
The doubters will often throw this argument into the mix. Why pay the extra for a BigBoi dryer when there are pet drying and leaf blowing devices available for much cheaper on the internet?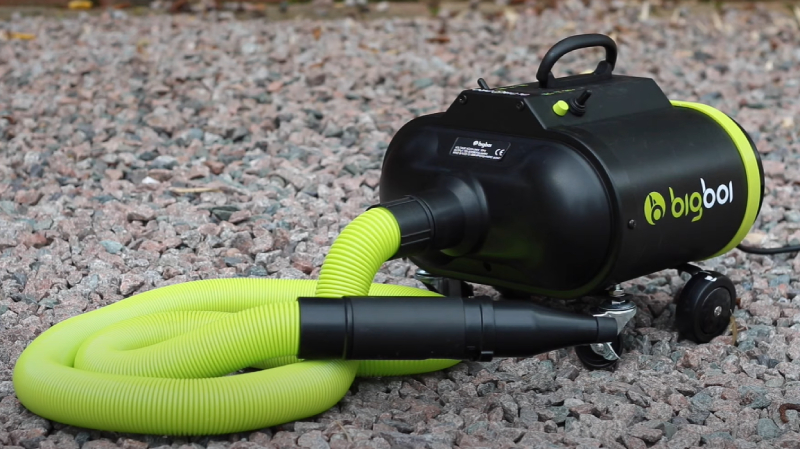 All of the BigBoi range is purpose built to be used specifically in the automotive sector. This means you get warm, filtered air and soft, rubber tipped nozzles that aren't going to damage your paintwork if you accidentally make contact. There's also the stark difference in power too!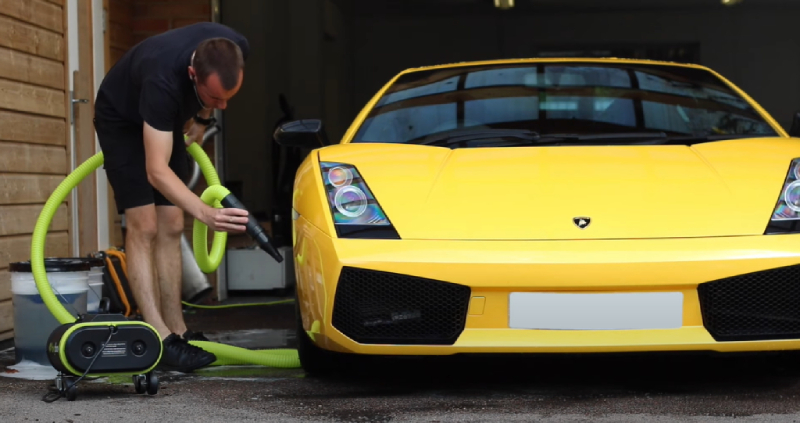 Without further ado then, this all leads us on perfectly to Joe's latest video. Sit back, relax and enjoy the satisfying sight of some cars enjoying the BigBoi treatment.
BigBoi BlowR Touchless Car Dryer | Scratch Free Car Drying | The World's Best Car Dryer?
BigBoi Pro Touchless Car Dryer £329.00
As every detailer knows, non-contact detailing methods greatly reduce the chances of putting scratches into paintwork. Whilst the wash process still requires a mitt, the drying process no longer requires a drying cloth!
Dust and dirt can become trapped in the long, absorbent fibres of drying cloths and can cause scratches when the towel is rubbed over the paint. The edges of cloths can cause marks as the towel is 'whipped' back and forth. Synthetic chamois can be ineffective in soaking up water and natural chamois can remove wax protection. Using the BigBoi BlowR Pro eliminates all these possibilities, so you never have to worry about inadvertently marking your paintwork when drying it.
The BigBoi Pro is the most powerful unit of its type in the industry, with two 1600 watt motors that use heated, filtered air to chase water off paintwork, metal, glass and chrome. The blast of air forces trapped water out from behind badges, head and taillight surrounds, mirror housings and other hard to reach areas. The BlowR Pro is supplied with two interchangeable nozzles to ensure air can be directed along channels and grooves. The BigBoi Temperature Technology (BTT) function ensures the BlowR Pro uses air heated to 20 degrees C above ambient air temperature for optimum drying and evaporation. Select from four wind speeds depending on the task at hand.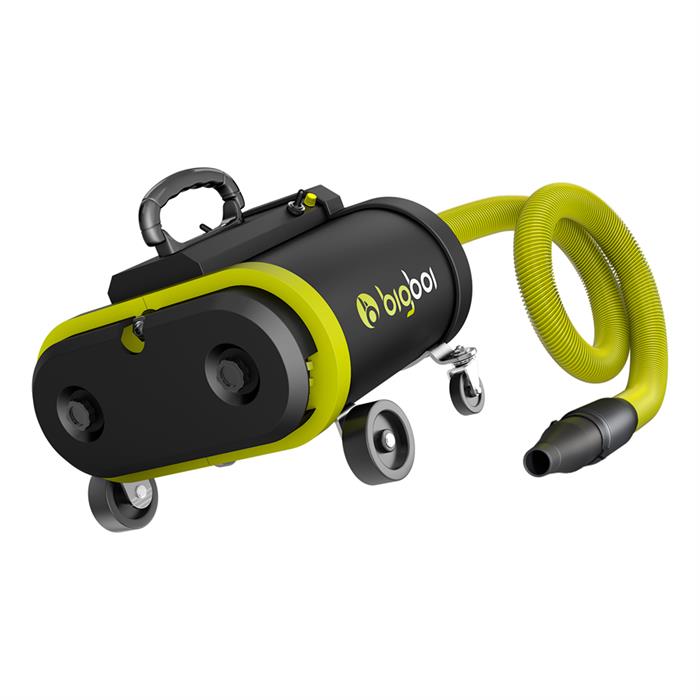 Touchless drying keeps paintwork safe from scratches & swirls
Powerful twin motors blast water out of traps & away from surfaces
Dries vehicles up to 80 times faster than traditional drying methods
Great for drying around filler caps, wheel spokes, calipers & nuts
Forces water from around side mirror housings
Dries engines & components quickly, prevents corrosion
Adjustable wind control from 72km/h up to 290km/h (45mph – 180mph)
BigBoi Temperature Technology (BTT) – fixed at 20 degrees C above ambient air temperature for faster evaporation
Uses filtered air – safer than using a leaf blower or pet dryer
Use on paint, glass, wheels, chrome, fabric convertible roofs
Safe for use on all finishes including vinyl wrapped & satin matte
Supplied with 2 interchangeable nozzles
Foam air filter included (washable & reusable)
3 Year Manufacturers Warranty for UK use only
The full range of exclusive BigBoi products can be found here.
Have a question on any of our products? Email sales@theultimatefinish.co.uk or call 01474 360 360.
Our team is on hand, Monday to Friday, 8am-5pm.