FIAT 500 TV 'Giannini' – Perfectly Protected
The Ultimate Detailing Studio caters for all sorts of vehicles and we've had the privilege of caring for a huge variety of cars. Some have been super cars, some have been more everyday, but they all have one thing in common – their owners love them! – this couldn't be truer than for the owner of this amazing and very rare little Fiat 500.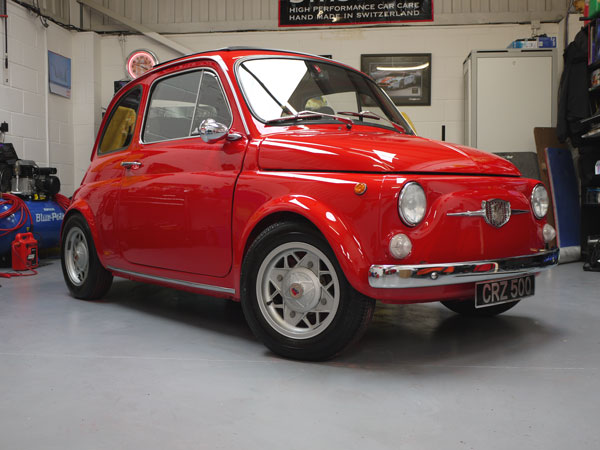 Giannini Automobili SpA (part of the FIAT Group) began modifying cars in 1963 and in the same year introduced a modified version of the baby FIAT, the 500TV. For the next ten years Giannini tuned cars battled with rivals Abarth on the racetracks of Europe. Our customer had been yearning after a Giannini version for years and when one came his way he just couldn't resist. After a sympathetic light restoration the Giannini came to us to have the all important final touches to the paintwork.
After an initial inspection with the 3M Sun Gun Colour Matching Light, our Master Detailer opted for the new SCHOLL Concepts S17+ one step compound on an Orange Foam Polishing Pad with his trusty FLEX PE14-2-150 rotary machine polisher.
To protect the paint for many years to come, the car was hand finished with VX1 Signature Pro by 22ple, a new and innovative Glass Coat Sealant that delivers superb depth of shine and extreme durability.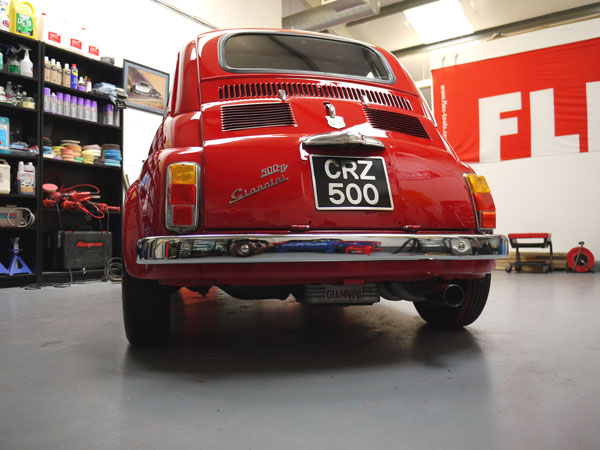 Knowing that the car would be delivered back immaculately prepared, our customer really wanted to keep it that way, so he requested we source a fully tailored indoor car cover to protect this rare car from the inevitable dust encountered during storage.
We consulted with Specialised Covers, the UK's leading manufacturer of fully tailored car covers and a long time partner of Ultimate Finish. Subsequently, a Prestige Indoor Car Cover in black with contrasting red piping was chosen with an optional 2d logo. We were concerned that finding the original 'Giannini' logo in a high enough resolution to enable it to be screen printed onto the cover might be difficult, but it proved to be no problem for the Specialised Covers crew!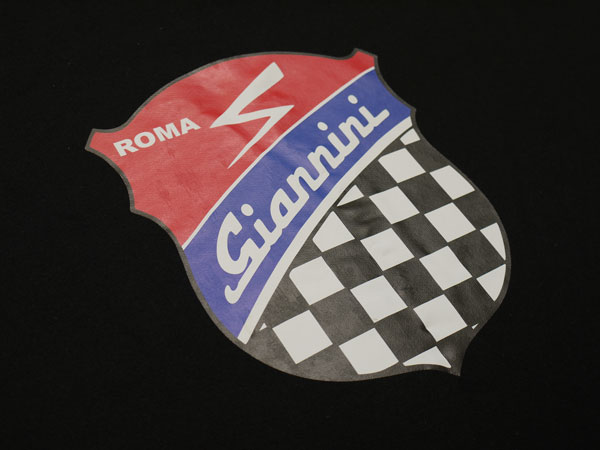 Our customer was over the moon with the results. A perfect little car, perfectly protected.