FLEX Machine Polishers The Choice of RUF Automobile GmbH
FLEX is rapidly becoming the market-leading manufacturer of technologically advanced machine polishers to the Automotive Industry. Manufactured in Germany to exacting standards, FLEX Machines Polishers are used worldwide by professional detailers and car care enthusiasts alike.
Given their reputation, which is steeped in automotive history and engineering excellence, it is no surprise then that RUF Automobile GmbH has partnered with FLEX to use their PE14-2 Rotary Machine Polishers for finishing and refining the paintwork on their exclusive hand built cars.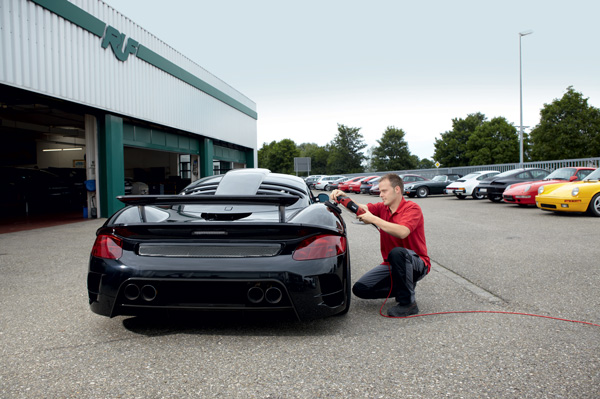 RUF is renowned worldwide for its Porsche bodied cars and is officially recognised as a TUV approved manufacturer in its own right by the German government. Possibly the most famous of the cars to come out of RUF's Pfaffenhausen factory is the 1987 RUF CTR 'Yellowbird'. Based on the 3.2 Litre Porsche 911 Carrera, the turbo charged CTR developed a massive (for the time) 469 BHP and when launched was the fastest production car of its time, with a top speed of 211 mph.
Check out the infamous 'Faszination auf dem Nurburgring' video featuring the original RUF CTR "Yellowbird" driven by Stefan Roser on the Nordschleife, at the end of this blog – it's priceless!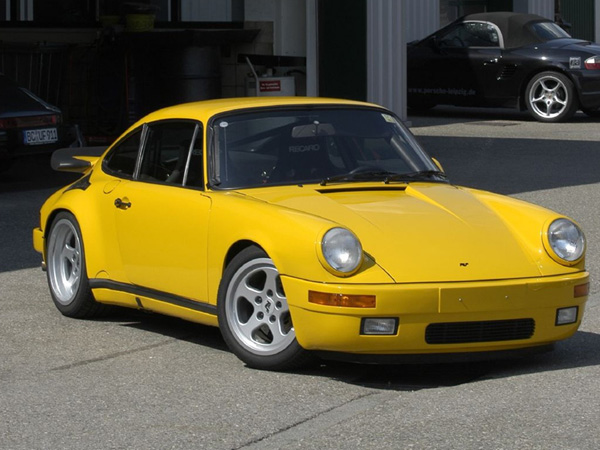 The FLEX PE14-2 150 Rotary Machine Polisher has been tried and tested by some of the most respected detailers in the world and there is no doubt that it is a beautifully designed and exceptionally well built tool.  The PE14-2 is a nicely balanced machine with the switchgear conveniently positioned for both ease of use and comfort during prolonged use.
It's been a firm favourite of the staff here at the Ultimate Detailing Studio for some considerable time.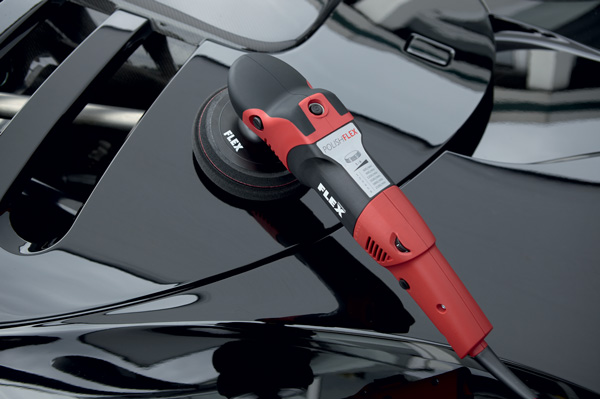 Features and Technical Specification:
Lightweight and ergonomic design
Internal gearing is exceptionally quiet and ultra-durable
Internal fan provides superior air-flow to cool the machine efficiently
Speed trigger, lock, and speed controller all within easy reach
Powerful 850 watt motor
Suitable for both novices and seasoned professionals
Speed without load – 380 – 2100 rpm
Dimensions (L x H) – 402 x 117mm
Weight – 2.2 kilos
4 metre cable, highly resistant to cuts and abrasions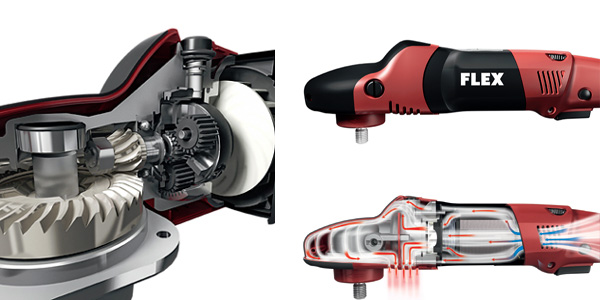 Video: RUF test driver Stephan Roser driving the iconic CTR at the Nurburgring
Ultimate Finish stock the full range of FLEX Machine Polishers.