Ford Mustang Bullitt Fastback: 2-Stage Gloss Enhancement Treatment
Legend has it that this iconic classic was conceived in an incredible 18 months. The original first generation 1964 Mustang sent shock-waves through the American car market. Exploding onto the scene was a sports car compact and light on its feet with a blend of six and eight cylinder pace. Launched to great acclaim, the 'Bullitt' formed the mould of American sports cars to come. Catching GM and Chrysler asleep, the demand for the Mustang was huge.

This 4.9L 1968 example finished in Highland Green Metallic came to us for a 2-Stage Gloss Enhancement. The Bullitt is pretty mucky on arrival, so a deep de-contamination process begins.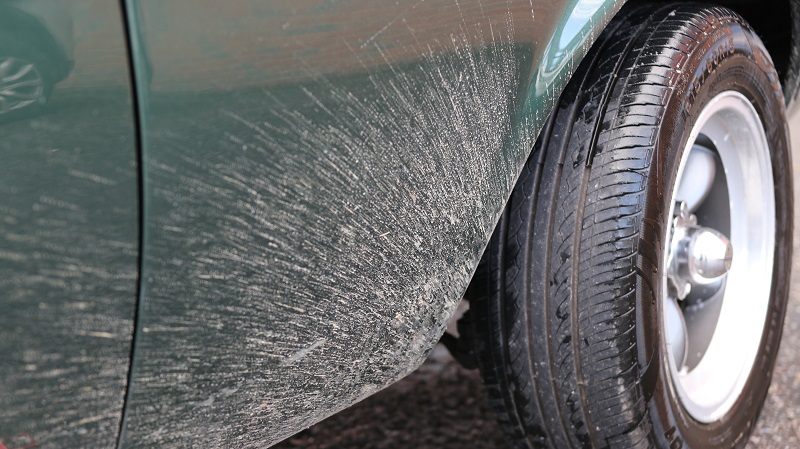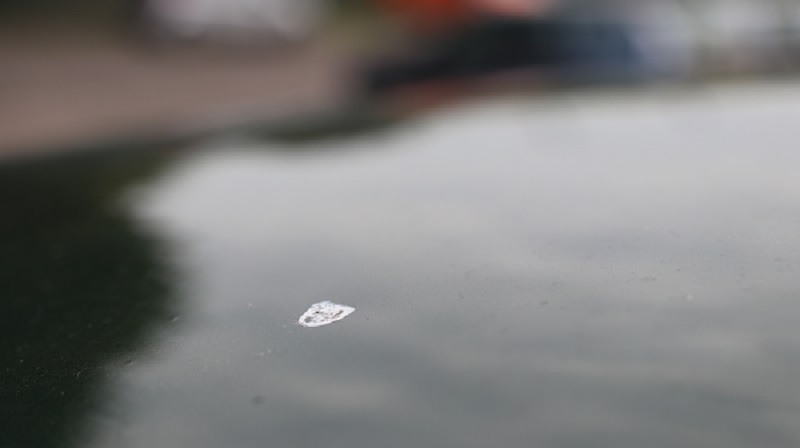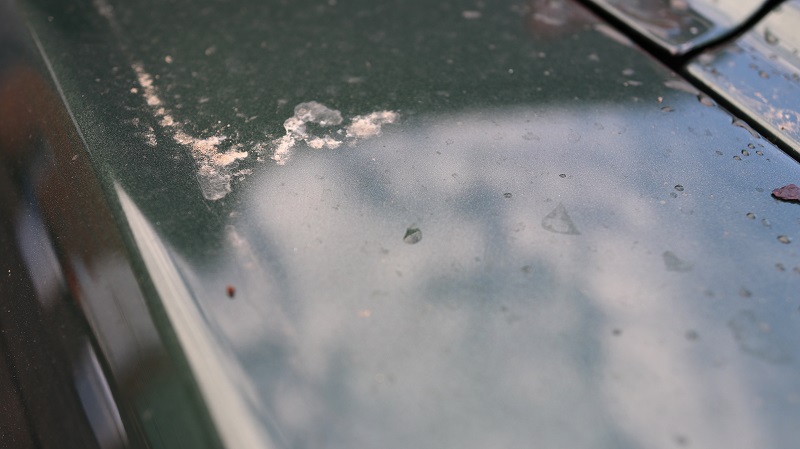 Pre-wash process
Starting the decontamination process with the bodywork and wheels, we applied UF Iron + Fallout Remover. A spray-on product which shrinks the iron particles commonly produced from brake pads shredding under braking.

With the dirt particles loosened from the Iron + Fallout Remover, this removes the need to use a wash mitt or alike, making the process touch-less.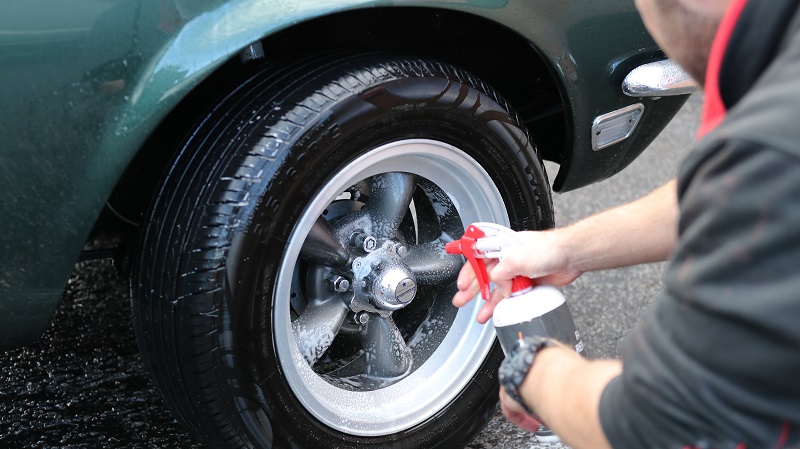 The American classic is doused in Ultimate Snow Foam with a foam lance attached to a Kranzle K1152 Pressure Washer. The foam clings to the vertical surfaces of the car and lifts bigger particles of dirt/grit from the paintwork. Letting the foam go to work for a few minutes and also allowing our detailer to sneak a few sips of tea, the foam is then rinsed away.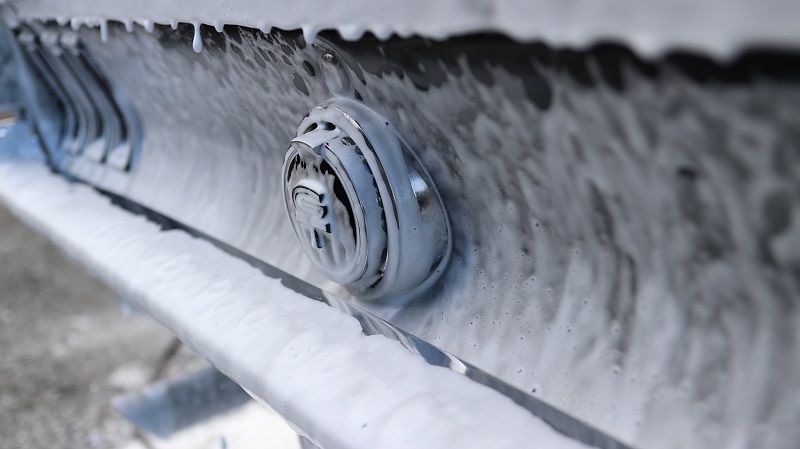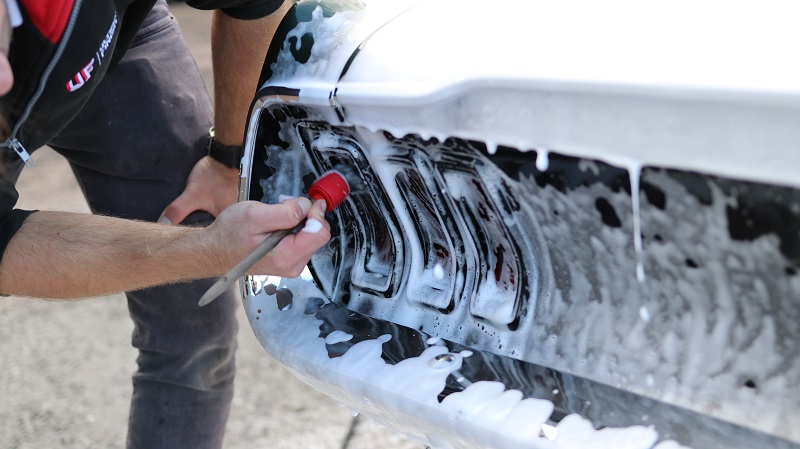 Washing, drying and appraising
Using the Two Bucket Method, the Bullitt is thoroughly washed using a wash mitt and shampoo, then dried. The all-important appraisal is then undertaken and paint depth readings recorded.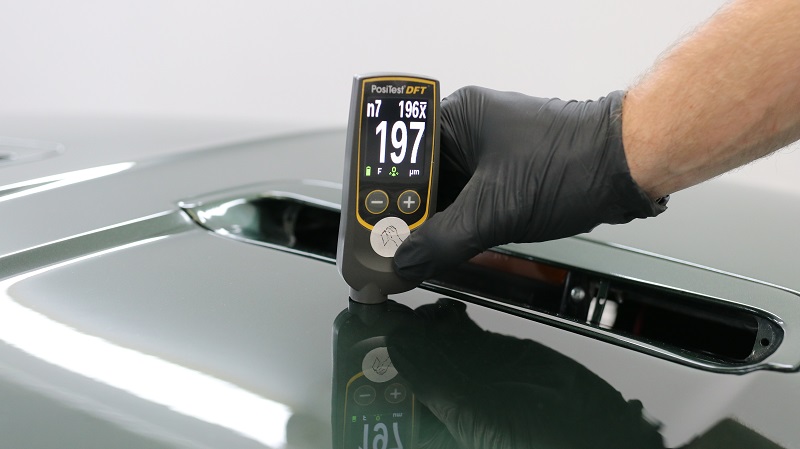 Before any kind of machine polishing takes place, understanding what kind of paint we were working with on the Mustang was imperative. The paint depth reading on a vehicle of this age can often spring up some interesting results and tell a lot about the history that has gone before.
At 40+ years old, it would not be a surprise to see evidence of some form of cosmetic work carried out, meaning the depth of paint may vary quite vastly in certain areas. Once under the studio lights, the swirl marks that had built up over time were clearly very evident to see.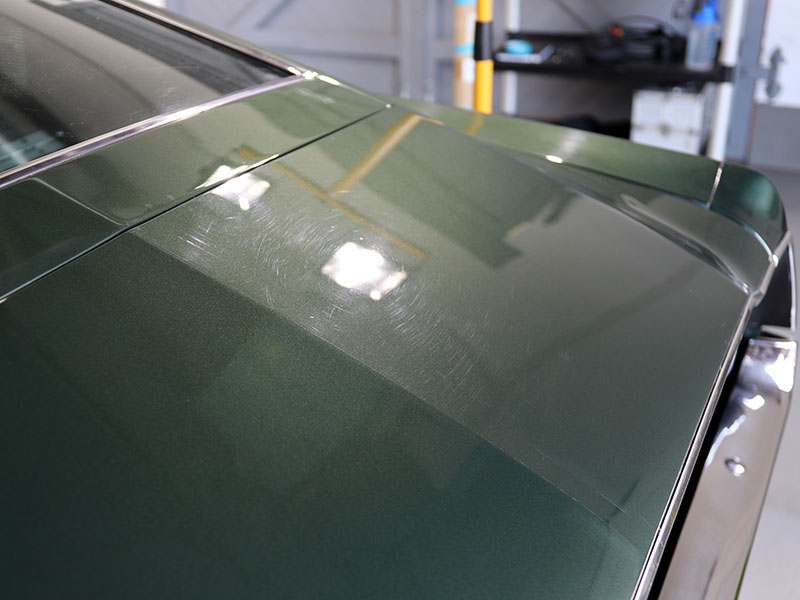 Machine polishing
Using a Flex XFE 7-12 80 Roto Random Orbital Polisher for the majority of the correction together with a Rupes Bigfoot LHR 15ES on the larger, flatter panels, the Bullitt finish begins to come back to life.

Both machines were used with a combination of Koch-Chemie H8.02 Heavy Cut compound on Meguiar's Microfibre DA Cutting Discs to remove heavy oxidation and the inevitable random deep scratches (RDS) found on older classic cars. Following cutting back, the paintwork was refined to a deep high-gloss using Menzerna 3800 Super Finish Plus on Kamikaze Collection Banzai Dynamics Finishing Pad.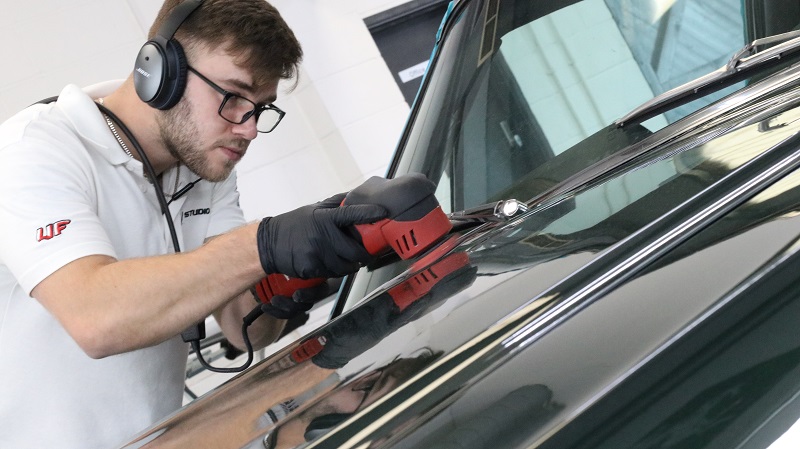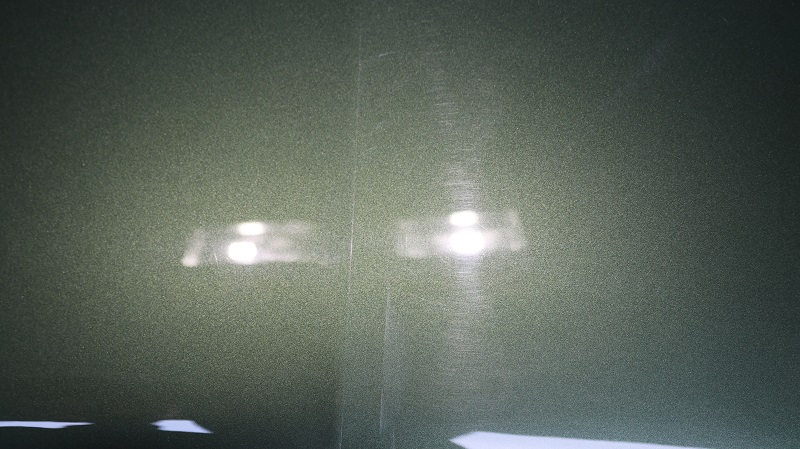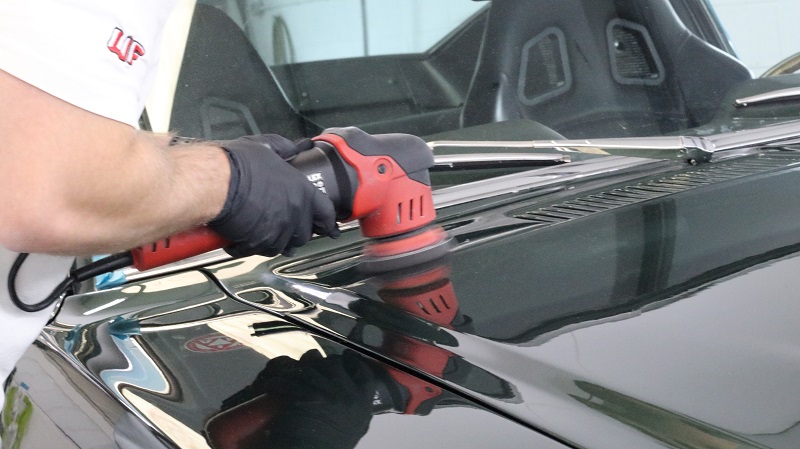 With the paintwork now restored, the final stage was to protect it. Typically, with classic vehicles a carnauba wax is preferred, however, the owner was keen to provide an element of swirl resistance to the paintwork. As a result, Kamikaze Collection Miyabi was used as an initial protective base layer.
As well as imparting a brilliant shine, Miyabi Coat also provides a hydrophobic function, encouraging dirty water to bead and roll away from treated surfaces. Then to add a deep wet look glow, such as can only be found with exclusive carnauba waxes, Kamikaze Collection Infinity Wax Hybrid was applied.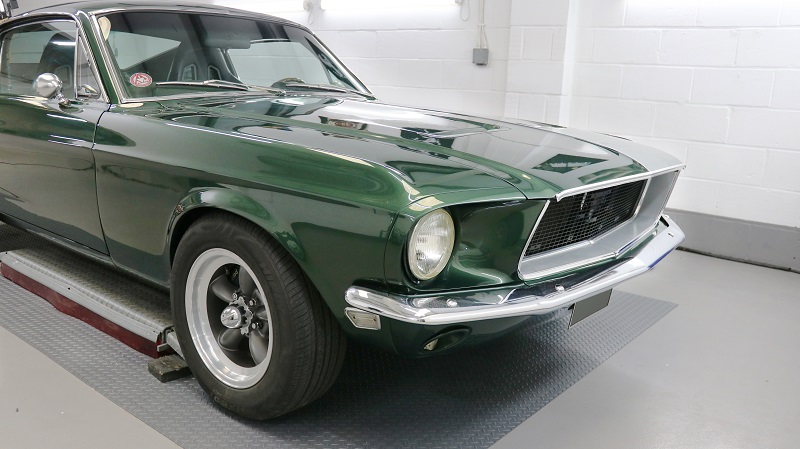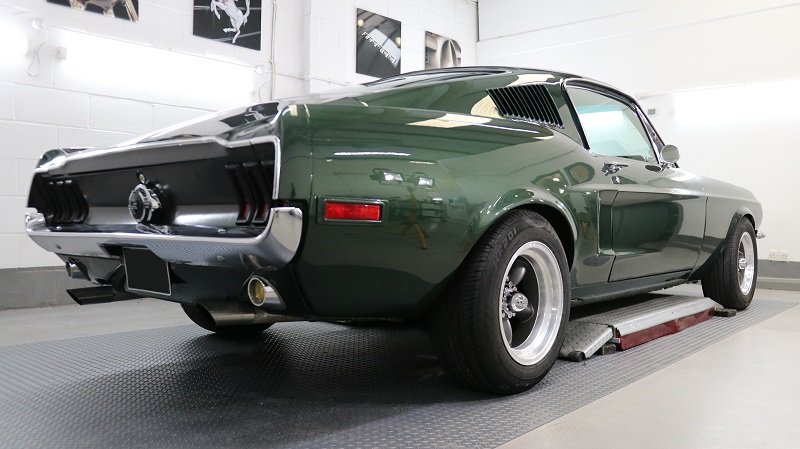 Featured Products Used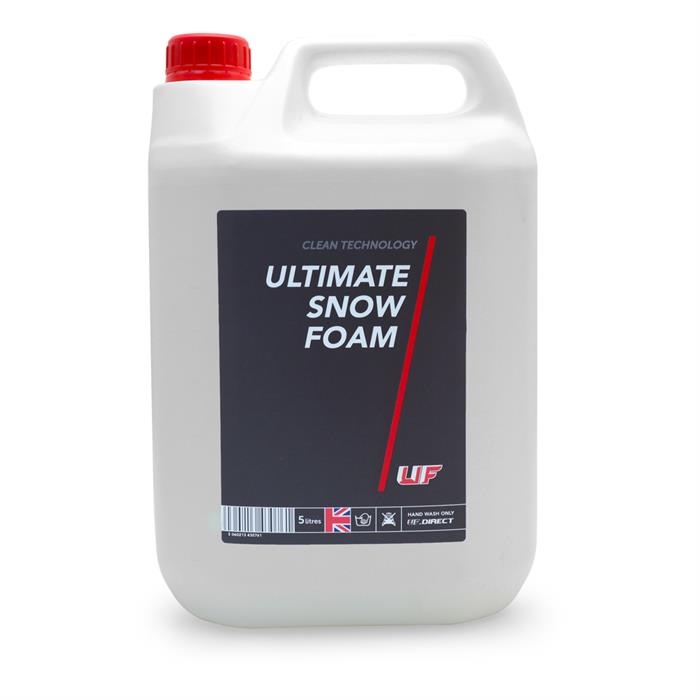 Ultimate Finish Snow Foam £14.95
Pre-wash cleaner
Lifts dirt & grime from surface
For use with Foam Gun or a pressure washer Foam Lance.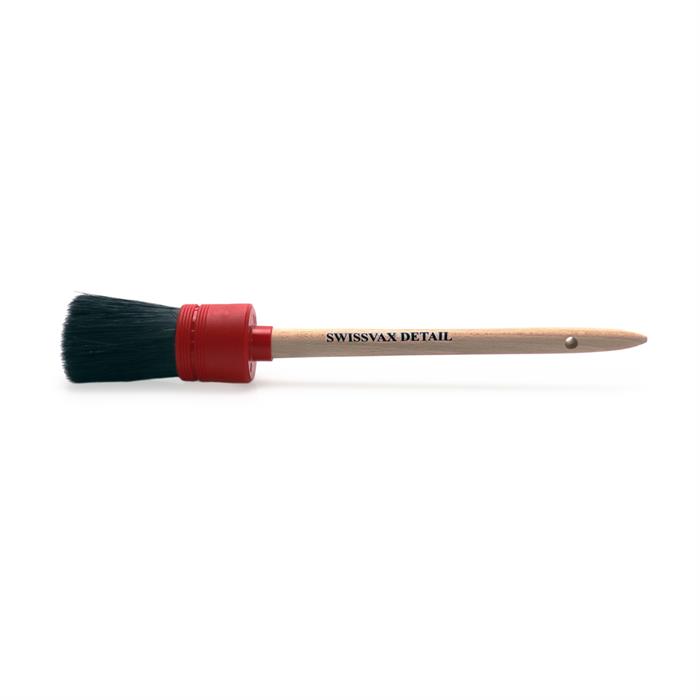 Swissvax Detail Brush £12
Ideal for cleaning inaccessible areas
Removes excess grime
Soft Bristles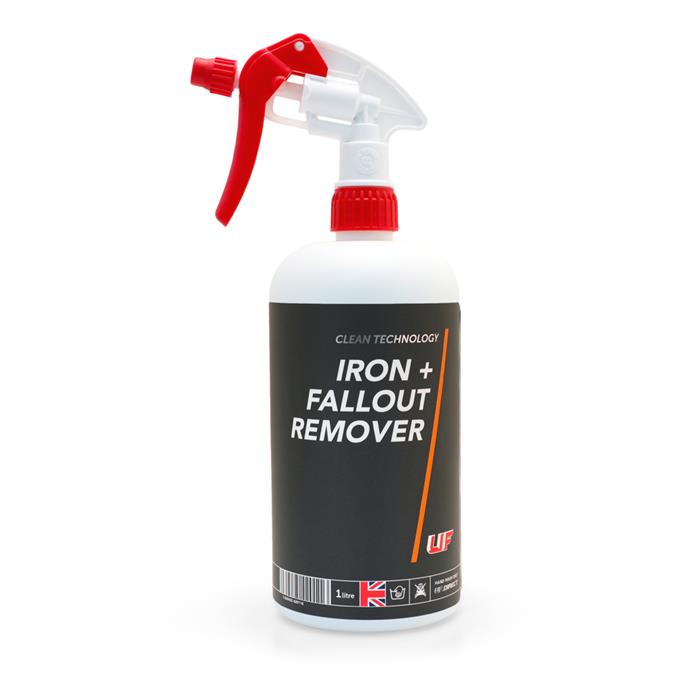 Iron + Fallout Remover £13
Quickly & safely removes contaminants
Will not remove existing wax or sealant layers
Colour change function demonstrates product is working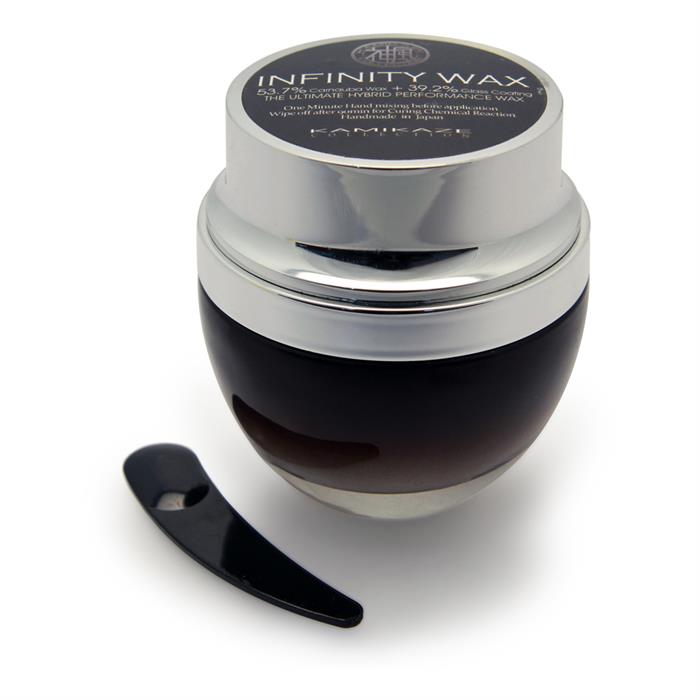 Kamikaze Infinity Wax £135
Delivers high-gloss shine
Highly hydrophobic
Carnauba content: 53.7%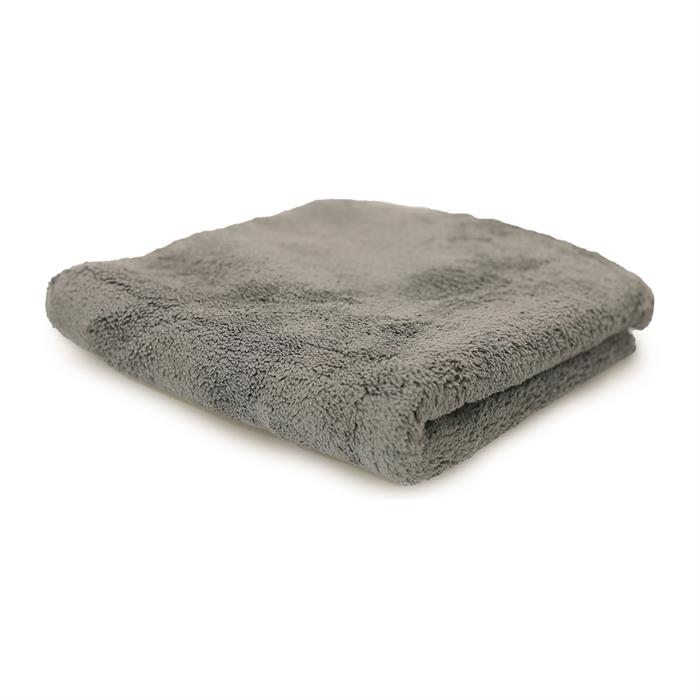 UF Super Plush Finishing Microfibre £8.95
Thick, luxury finishing microfibre
High microfibre weight for ultimate shine
Also suitable for removing polish residues & quick detailers
Want your vehicle's appearance cosmetically enhanced or protected? To discuss the most appropriate detailing treatment call 01474 360 360 or complete the online enquiry form here. We provide a bespoke, no-obligation quote via email.

Shop The World's Best Car Care Products – Ultimate Finish
Award-Winning Detailing – UF Studio