Jaguar E-Type Paint Preparation & Correction with Joe Huntley – Part 1
Widely regarded as one of the most beautiful motor vehicles of all time, it's not often the chance comes around to detail a Jaguar E-Type. So, when Joe Huntley was lucky enough to get the opportunity to work on this magnificent Series 2 in gloss red, quite naturally he felt a video coming on!
The wheel cleaning process on this Jaguar E-Type took Joe 1-hour per corner alone to complete. Throw into the mix all of the other aspects of this comprehensive detailing journey that were required and the hours are soon clocking up. The good news is this means that we get the added treat of a two-part video on this occasion!
In this first edition, Joe carries out a thorough pre-wash and wash routine, before placing the Jaguar under the spotlight to examine the condition of the 'antique' paintwork.
You can view Joe's previous detailing videos on YouTube, featuring simple product guides and process focus, on his channel – Joe Huntley YouTube Detailer. For now though, we are going to begin the focus on part one. It's not one you'll want to miss! Put your feet up and enjoy the full video below.
Jaguar E-Type Full Detail & Paint Correction Part 1
We've listed a selection of some of the products Joe used in Jaguar E-Type Part 1, including some of the key items used in the pre-wash, wash and machine polishing stage. If you didn't have enough time to view the detailing video in its entirety, we've provided some handy links in the products below highlighting where they are being used.
Bilt-Hamber Surfex HD From £10.95
Bilt Hamber's Surfex HD is a biodegradable, non-toxic cleaner designed to remove the toughest grease and oil-based contamination without the use of solvents. And because it is water-based, Surfex HD is also effective on organic or water-deposited grime.
Use neat for all tough automotive, commercial or domestic cleaning duties. Surfex HD can also be diluted for lighter cleaning duties such as paint, wheels, tyres, interior fabrics and carpets, etc.
Watch Joe Using Bilt-Hamber Surfex HD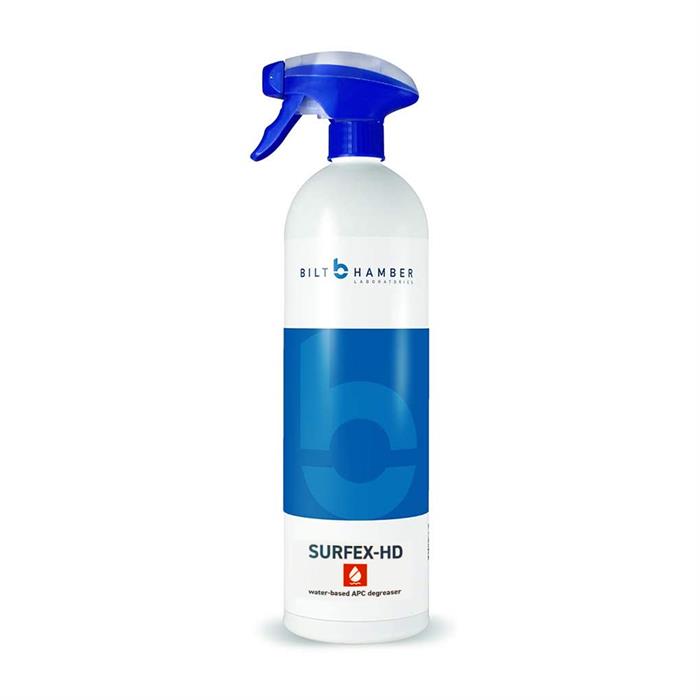 Biodegradable, non-toxic cleaner
Removes tough grease and oil-based contamination
Can be used neat for harder grime or diluted for lighter cleaning duties
UF Pure Shampoo From £9.95
UF Pure Shampoo has been developed and tested at UF Studio, by the in-house detailing team over a period of more than two years! So now UF can deliver the very best in Clean Technology directly to car care enthusiasts at home!
Road grime, industrial and environmental contamination is all potentially harmful to paintwork, so regular washing is essential to maintaining not only the appearance of your vehicle but also the integrity of the clear coat. Pure Shampoo uses cosmetic-grade ingredients to provide a highly lubricated wash, aiding the removal of contamination whilst reducing friction and lessening the opportunity for scratching or swirling paintwork. Formulated without gloss enhancers, carnauba or other inessential additives, UF Pure Shampoo rinses completely away without leaving residues that may impact gloss levels and interfere with sealant or wax application.
Watch Joe using UF Pure Shampoo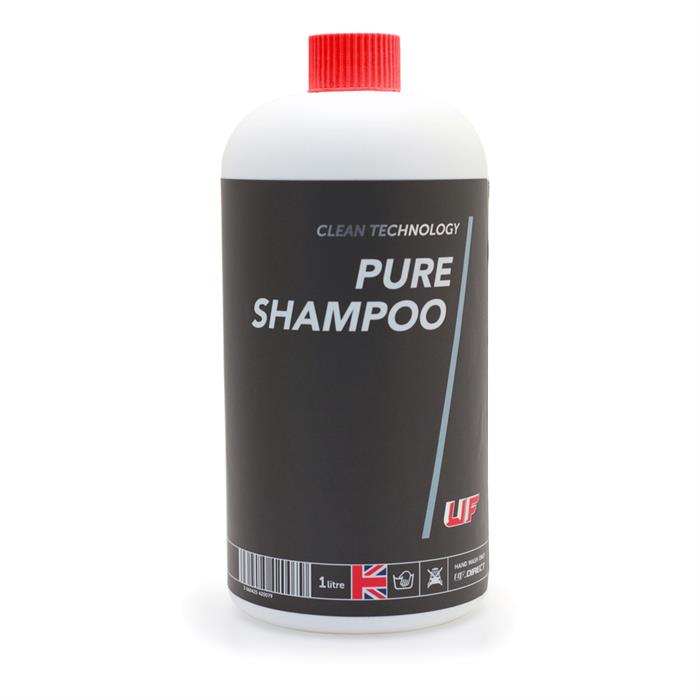 pH neutral – does not rely on an acidic or alkaline formulation to remove dirt
Designed & tested by professional detailers
Specifically formulated to complement natural waxes & ceramic coatings
Cosmetic-grade ingredients gently clean dirt, grime & contamination away
Phosphate and Parabens free
Super-slick formulation reduces friction during washing – helps prevent swirl marks
High foaming – lifts grime away from the surface of the paintwork
RUPES BigFoot LHR 15ES Mark I From £275.00
Called 'BigFoot' in reference to the extra-large 15mm throw, the LHR 15ES was designed with the detailing market in mind. The bigger orbit allows for working larger areas, reducing working times whilst still managing curved surfaces with ease. The Velcro backing plate allows for quick and easy pad changes and the ergonomic design reduces fatigue, making the BigFoot the 'must have' polisher for any detailing professional or keen enthusiast looking to keep their car in 'showroom' condition.
Watch Joe using RUPES BigFoot LHR 15ES Mark I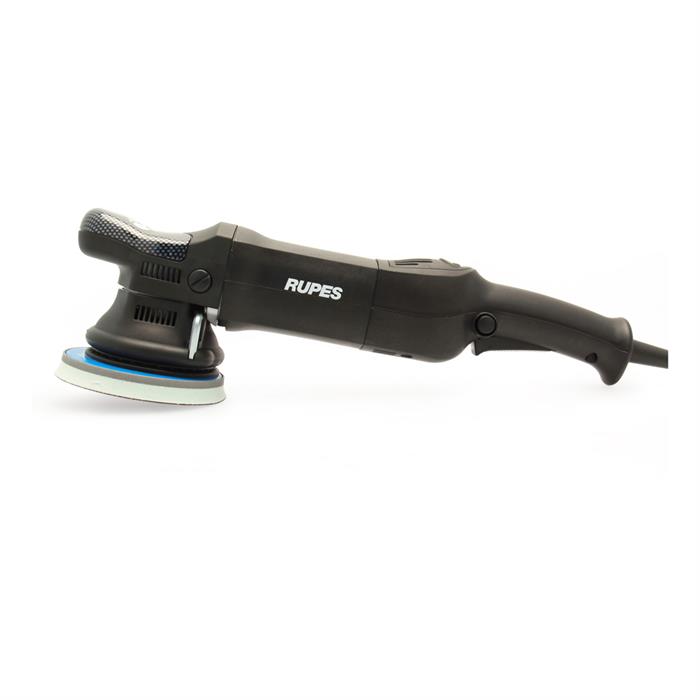 Achieve swirl-free results in up to 40% less work time
Uses less product to achieve better results
Large, 15mm orbit – larger working area & reduced vibration
Superb power to weight ratio – faster working time
Soft start – avoids product sling
Electronic feedback control for more even results
Ergonomic design prevents fatigue when working for longer periods
Anti-spinning feature helps prevent the introduction of holograms
Supplied with polyurethane backing plate
Koch-Chemie H9.01 Heavy Cut From £12.95
H9.01 Heavy Cut is a heavy cutting compound ideal for the removal of heavy marring, elimination of deep scratches, effective removal of paint mists and sanding traces of up to 1,200 grain. With its abrasive grain, Heavy Cut 9.01 achieves an extremely high level of cut with an excellent gloss level and can be polished for prolonged periods without sticking. Suitable for all types of paint (both soft and scratch-proof) and ideal for use on this Jaguar E-Type.
Watch Joe using Koch-Chemie H9.01 Heavy Cut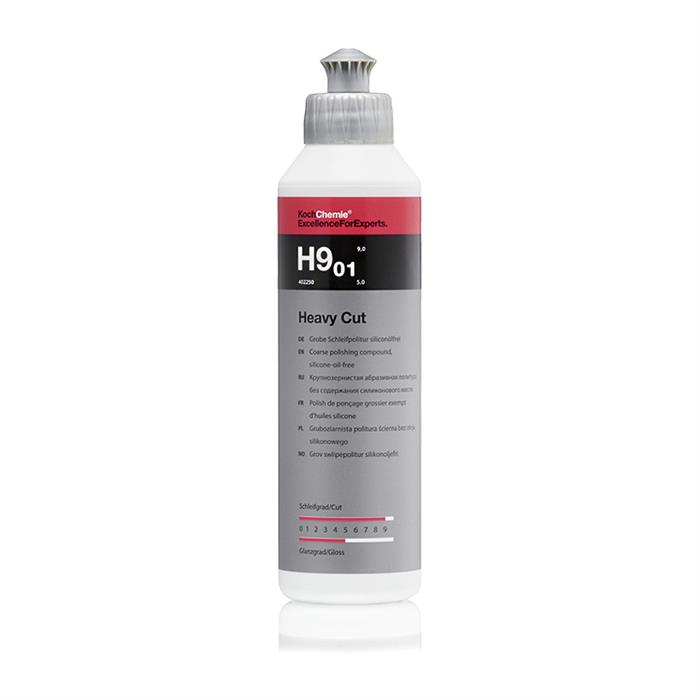 Heavy cutting compound quickly removes heavily weathered blemishes
Suitable for use with all types of paintwork including soft & scratch-proof
Combines a high level of cutting power with a high final gloss
Low dust generation + low stick
Visit Ultimate Finish for the best car care and detailing products from around the globe.
Have a question on any of our products? Email sales@theultimatefinish.co.uk or call 01474 360 360.
Our team is on hand, Monday to Friday, 8am-5pm.