'Mystic Blue' Brabus SL 500 Given An Epic Glass Coating!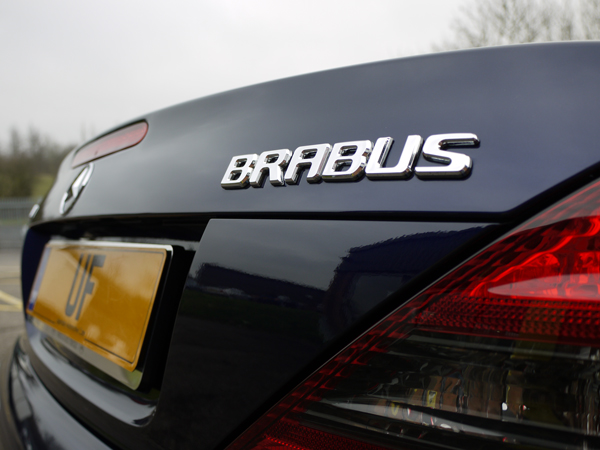 It isn't very often a Mystic Blue Pearl Effect Metallic Mercedes SL 500 Brabus comes through the doors of the Ultimate Detailing Studio, but a local businessman brought one in last week for a Gloss Enhancement Treatment.
Since 1977 Brabus has been taking performance vehicles and modifying them inside and out, adding luxury to the already luxurious and fine tuning engines, increasing both horsepower and torque until the term 'supercar' takes on a whole new meaning! Our customer (we'll call him 'Alan', because his name actually IS Alan) absolutely adores his car – calls it his "baby". Consequently Alan was really keen to give it the best possible protection, as it does get driven in all weathers! As an added twist of fate, it's a convertible. Alan only drives convertibles – he's much more optimistic about the British weather than most of us!
In addition to the detailing treatment Alan also wanted his brake calipers repainted in bright red, so we factored this in with the detailing treatment to ensure he got his car back in good time.
For a daily driver this SL 500 Brabus was fairing quite well – quite a few swirls from washing but no really deep scratches or marring, although it was covered in a sandy dust layer! Mercedes paintwork is pretty nice to work with anyway so I took a few paint depth measurements to check for any areas of respray and got down to work. – Master Detailer, UDS
As the car gets driven all the time it was very dirty when it arrived. Additionally it was covered in a dusty, fine gritty fallout which, without proper treatment would have put more swirls into the paintwork. As always though the car was pre-washed with Ultimate Snow Foam to remove these harmful contaminants. The wheel arches were cleaned out and wheels washed down with Valet Pro Bilberry Wheel Cleaner. Meguiar's All Purpose Cleaner was used on the door, engine and boot shuts and then the whole car was given a thorough washing using Gtechniq G-Wash. With the last residues of dirt washed away the car was ready to be rinsed off and patted dry with microfibre drying towels.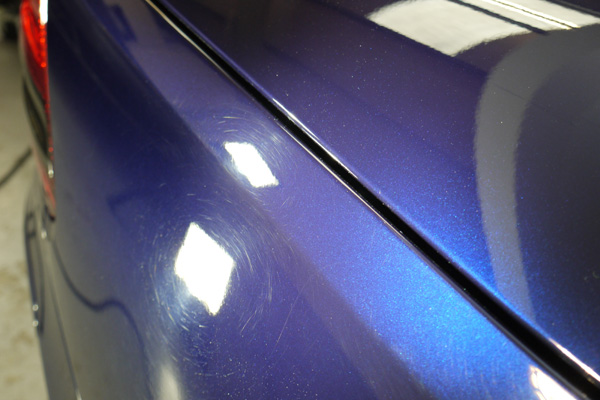 Using the RUPES LHR15ES with the RUPES Green Polishing Pad and the Zephir Gel Compound our Master Detailer removed the swirls and scratches from the paintwork. Then it was refined using the White Finishing Pad and Diamond Gloss, an ultra fine-cut compound. After a wipe down with IPA solution, 22PLE VX1 Pro Signature Glass Coat was applied.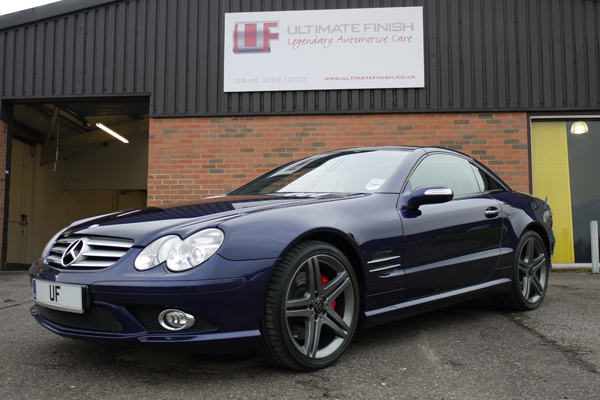 Whilst it was curing the windows were cleaned and sealed with Gtechniq G1 ClearVision – a fantastically hydrophobic sealant which repels water, snow, etc – perfect for a daily driver! The wheels were sealed with 22PLE VM1 Rim & Metal Coat – ultra hard, scratch resistant sealant which withstands temperatures of up to 700 degrees Celsius – ideal for the high performance Brabus!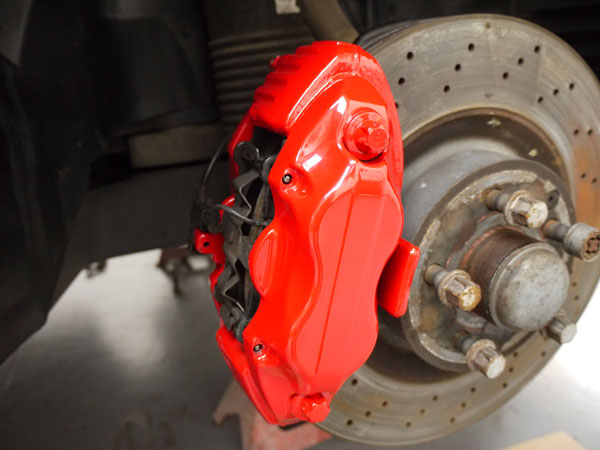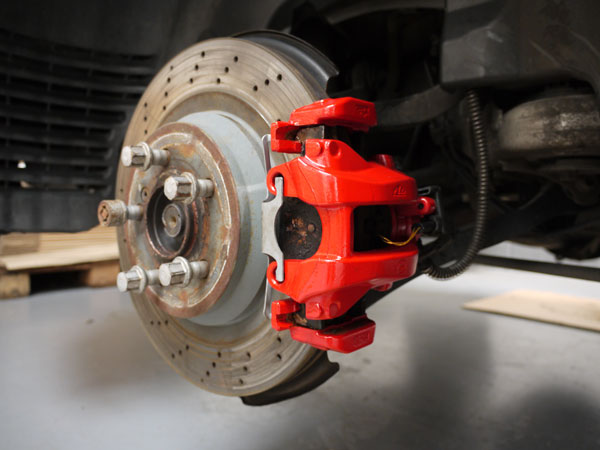 The refurbished brake calipers complete with carefully sourced heat-resistant Mercedes Benz stickers looked impressive on the newly protected, high shine finish.
It could be said that when Alan came back to pick up his car he drove it away feeling 'epic'!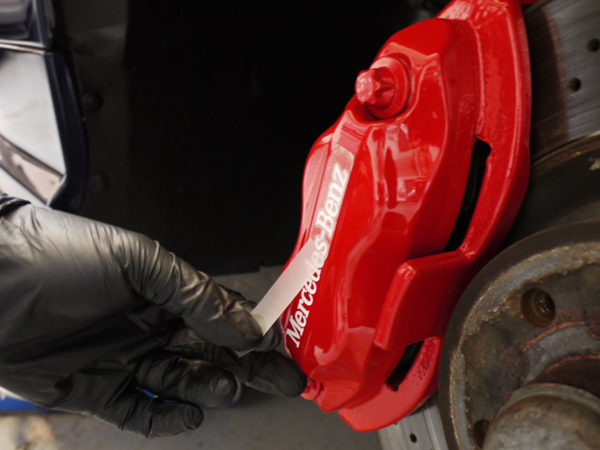 Ultimate Detailing Studio – Award Winning Detailing. Call 0845 838 1200 to discuss your requirements and arrange a preliminary inspection.
Ultimate Finish – Legendary Automotive Care since 1999