New Auto Finesse Products for 2012
Developed and designed by professional detailers, the Auto Finesse range offers an array of products, which are easy to use, highly effective and have proven popular with enthusiasts and professionals alike. They have recently released a number of new products for 2012 which support and further enhance their range.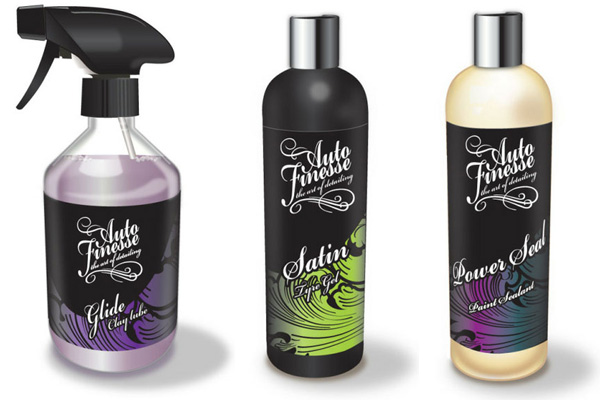 Auto Finesse Glide Clay Lubricant – A detailing clay lubricant dedicated to the task at hand, Glide ensures any clay bar will move smoothly over the paintwork allowing it to pick up contaminants whilst reducing the risk of marring.
Auto Finesse Satin Tyre Gel – Auto Finesse already have their Gloss Tyre Dressing for those who like their tyres to look 'wet', so Satin was developed for those who prefer a more subtle glow. A progressive product, apply one coat of Satin for a matt effect, two coats for a satin sheen and three coats for gloss. Being a gel rather than a liquid it has loads of staying power too!
Auto Finesse Power Seal – To compliment the range of Auto Finesse carnauba waxes, Power Seal is a synthetic polymer sealant which provides outstanding levels of shine as well as delivering durable protection. Power Seal can be used after paintwork is prepared and can be finished with a layer of carnauba wax.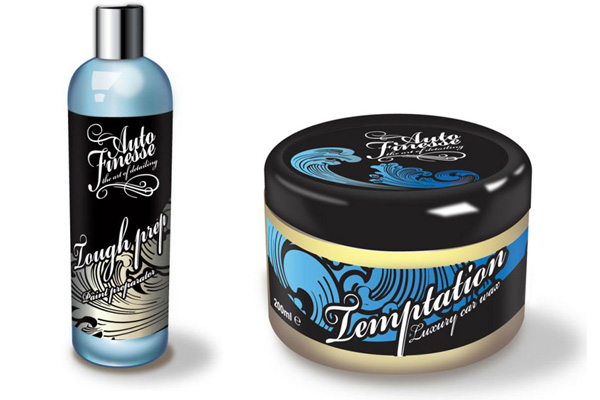 Auto Finesse Tough Prep – Tough Coat Paint Sealant gets it's very own paintwork preparation product. There are lots of pre-wax cleaners on the market but this is the first for pre-sealant preparation.
Auto Finesse Temptation – At a mere £24.95 this hard wax is truly tempting. Fantastic shine and beading properties at a snip of a price. A couple of layers will last you months too!