New Car Protection For A Range Rover TDV6 Vogue SE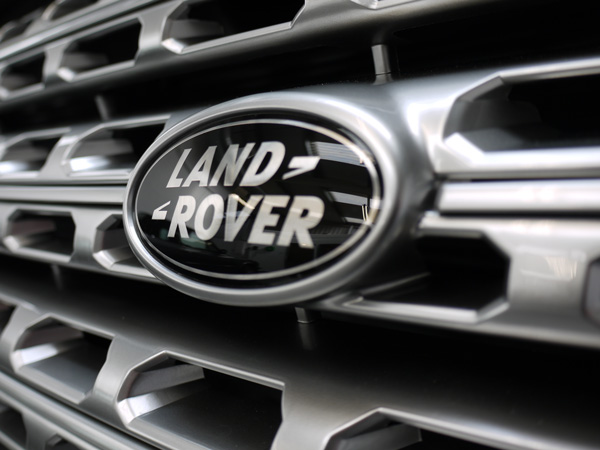 Buying a new vehicle is a big investment, so it's essential to give it the best possible protection right from the start.
This gloriously luxurious Range Rover TDV6 Vogue SE was delivered to the Ultimate Detailing Studio for a New Car Protection. The customer had only recently bought it from the dealership and it had less than 500 miles on the clock so it was the perfect time to protect the paintwork, trim and wheels with a highly scratch resistant, durable synthetic sealant such as 22PLE glass coatings.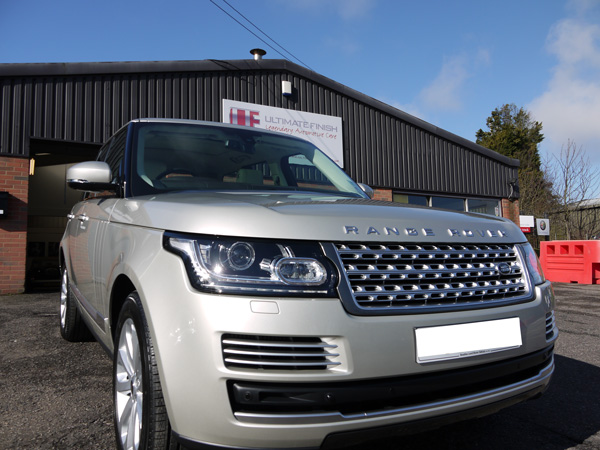 The Luxor premium metallic paint was in very good condition with hardly a swirl or scratch in sight. The customer hadn't washed it since he bought it so the typical wash-induced markings were not in evidence. Wisely our customer thought to bring it to us to have it glass coat protected, meaning it was less likely to incur swirling in the future.
Initially the Range Rover was pre-cleaned using Ultimate Snow Foam. The wheels were thoroughly washed using R222 High Performance Wheel Cleaner Gel and the arches and all door and boot shuts cleaned with Meguiar's All Purpose Cleaner. The whole car was then washed using Gtechniq G-Wash and rinsed with an Aqua Gleam de-ionising water filter. The Range Rover was then patted dry with Swissvax Wonder Microfibre Drying Towels.
Now thoroughly clean, the paint was inspected using a 3M Sun Gun Colour Check Light. Seeing the paintwork was in very good condition our Master Detailer opted for polishing by hand and selected Gtechniq P1 Nanocomposite Polish. Afterwards all the surfaces were wiped down with IPA solution to ensure all residues removed. The first layer of 22PLE VX1 Pro Signature Glass Coat was then applied and allowed to cure for 6 hours.
In the interim all the windows were cleaned and sealed with Gtechniq G1 ClearVision Smart Glass and the plastic trim protected with 22PLE VR1 Plastic & Trim Restorer. The large wheel rims were coated with 22PLE VM1 Rim & Metal Coat to protect them from road grime, brake dust deposits and salts. The tyres were treated with Swissvax Pneu Glossy to complete the high-shine look.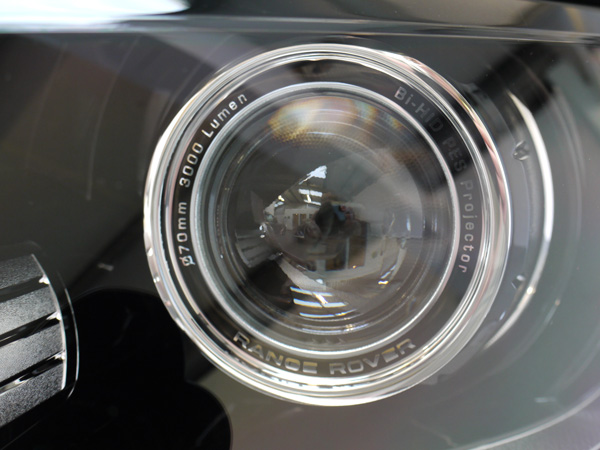 Once the first layer of VX1 Pro Signature Glass Coat had cured a second layer was applied. This should ensure the paintwork is fully protected for a long time to come!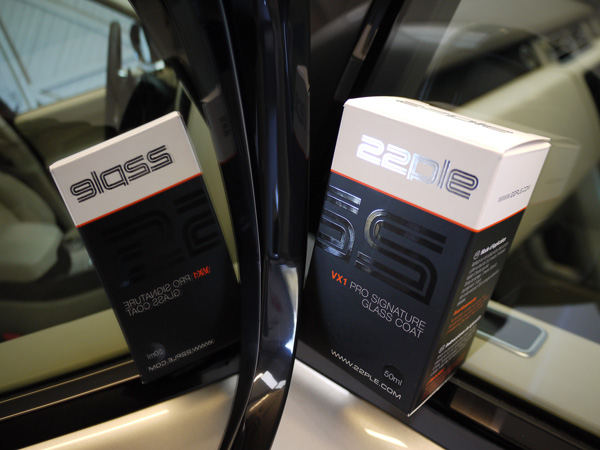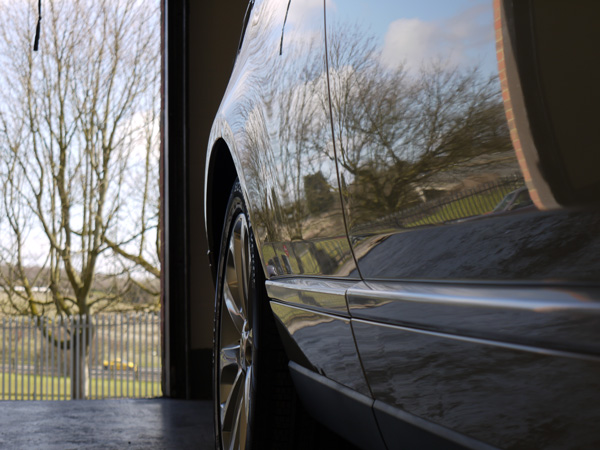 Ultimate Detailing Studio – Award Winning Detailing. Call 0845 838 1200 to discuss your requirements and arrange a preliminary inspection.
Ultimate Finish – Legendary Automotive Care since 1999.