Paintwork Inspection: Car Detailing Tools from NexDiag & Meguiar's
When imperfections on a car aren't budging with your usual car care methods, taking your detailing expertise a little further, such as machine polishing, is often the next port of call. You may well already have the machine polisher, pads and compounds needed to get yourself started, but there are a couple of other important tools which should always be considered too for paintwork inspection.
The initial paintwork inspection or vehicle appraisal that is undertaken prior to beginning any form of machine polishing is always crucial. Understanding what surface imperfections there are to correct and also how much paint you have to work with will give you the best possible insight into approaching the task in hand.
Paintwork Inspection Must Haves
This brings us rather nicely onto the subject of this blog! New to UF, the Meguiar's MT103 Sunlight 3-Plus Detailer Inspection Light is the latest addition to our machine polishing accessories range. It's the perfect piece of kit for shining a light (literally) on exactly what kind of imperfections you're faced with.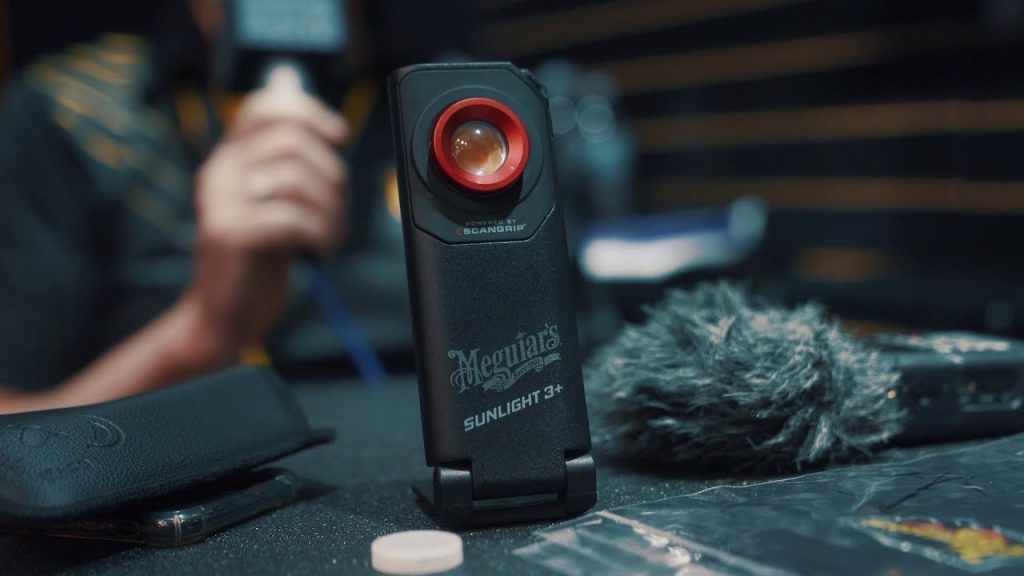 The second must-have item on the paintwork inspection list is one of the most innovative pieces of kit in detailing. The NexDiag NexPTG Professional is a dynamic paint depth reader which works in tandem with a dedicated app (on iOS or Android) to provide accurate readings that can be easily stored for future reference.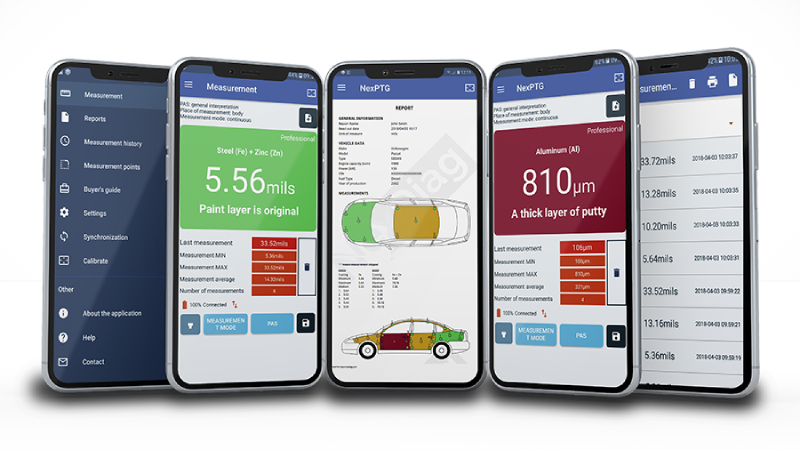 You can even store up recordings for specific vehicles (including the location on the bodywork) – it's a feature that has proved very popular with professional detailers, enabling them to provide customers with a comprehensive report, both before and after machine polishing jobs.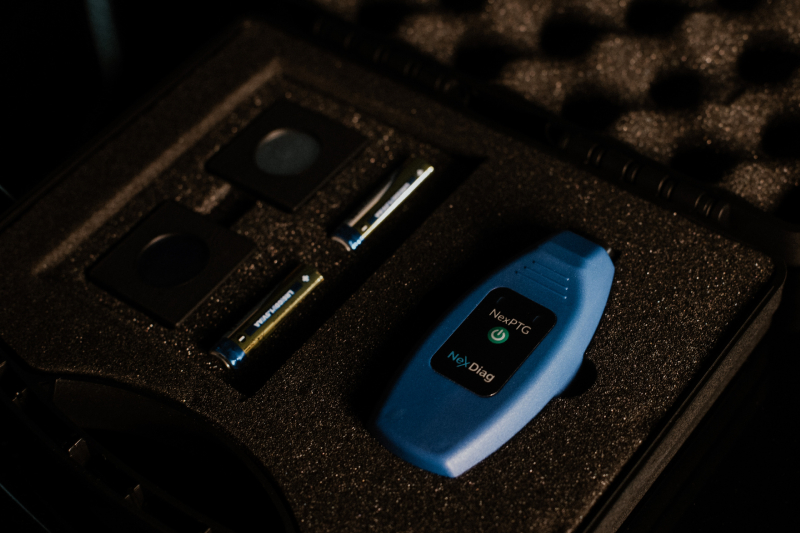 Both of these paintwork inspection products are in stock and available to buy from us here at Ultimate Finish – check out the full details on both below.
NexDiag NexPTG Professional: Was £145.00 Now £130.00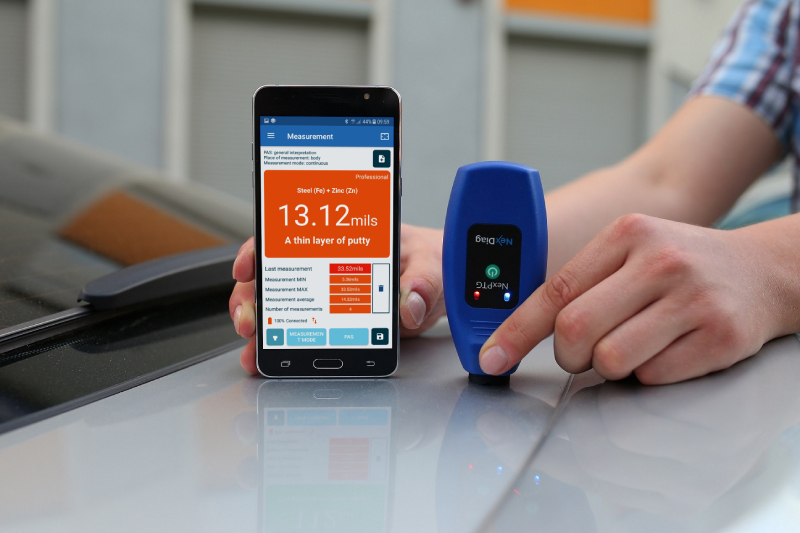 Latest App For Android and iOS now available
The NexPTG Professional is the most advanced model of the paint depth reading gauge from NexDiag, allowing you to make precise measurements on a multitude of places, including curved surfaces.
Thanks to the use of a movable head and a profiled probe housing in the device, the effect of vibrations on reading measurements on convex or concave internal and external elements of a vehicle has been eliminated.
The advanced technology in the Professional model means paintwork inspection measurements of an even greater accuracy can be provided compared to the Standard and Advanced versions.
The device also comes with the support of a dedicated NexPTG application which can be installed on iOS or Android devices. The application enables users to examine surfaces with unprecedented accuracy and thanks to the Lacquer Coating Analysis System, it can analyse the surface of the entire body in an instant with the application helping to interpret the results of measurements.
All measurements are easily recorded thanks to the application, including the location of where they were taken on the vehicle. The Professional also enables users to generate useful reports (including the ability to insert your very own company logo) based on measurement history and location.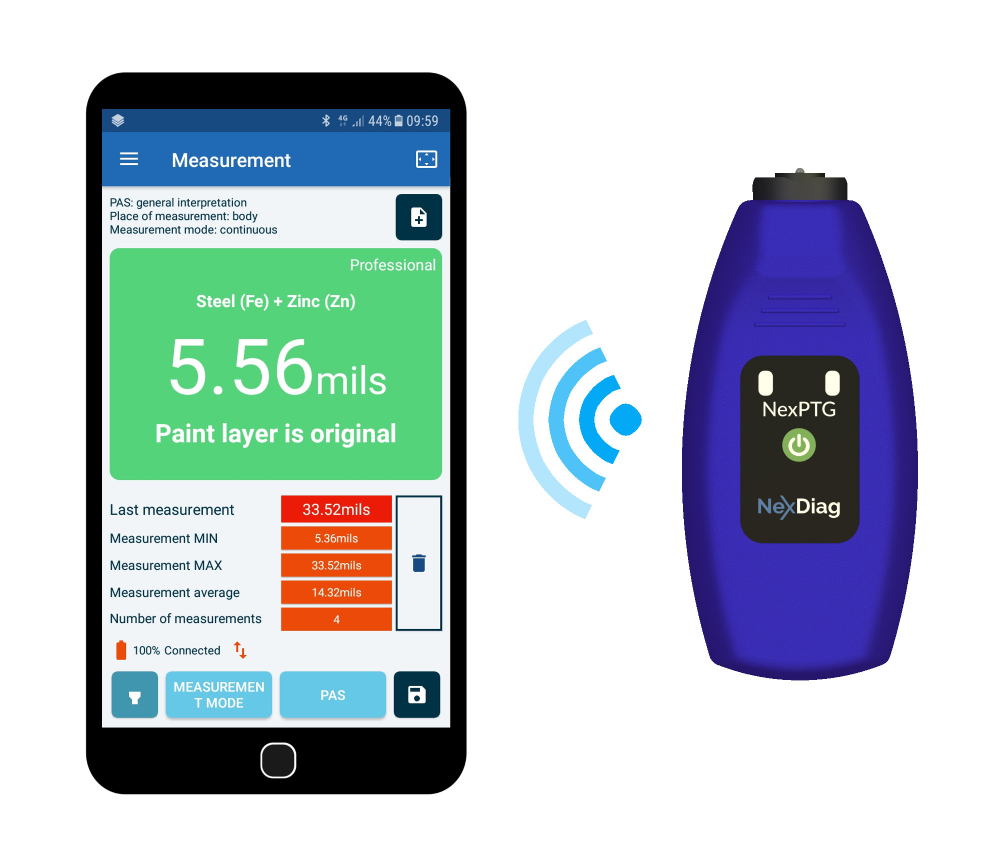 Measures and identifies Steel, Aluminium and Zinc Plated Steel Substrates
Suggests where multiple paint layers may be present
Suggests where filler may be present
Connects to your phone by Bluetooth 4.0 LE for clear readings in full colour
Compatible with all IOS, Android and Windows smartphones
Insert your own business logo into reports for professional presentation
Creates and prints full-colour reports showing all measurements on each panel
Profiled measuring tip can measure concave & convex Curved panels
Mils/Microns selection
Meguiar's MT103 Sunlight 3-Plus Detailer Inspection Light £165.00
Co-Branded with car detailing light specialists, Scangrip, the Meguiar's MT103 is the ideal tool for anyone looking to undertake paintwork inspection for a myriad of defects, whether they are a professional detailer, an automotive painting technician or simply a detailing enthusiast. The Sunlight 3-Plus Detailer Inspection Light helps to identify high spots in car paintwork coatings, not to mention surface swirls and scratches during the paint correction process. Uniquely designed with a durable body which has been created to perform to the highest of standards and also last, the MT103 features a "Dimmer" switch for light output and colour temperature unique to this model.
The sunlight 3+ also features an exclusive and convenient memory function for instant on/off without searching for settings. This unique co-branded Meguiar's and Scangrip inspection light features one-of-a-kind functionality that elevates Scangrip's Sunmatch 3+ to the next level.
Powered by Scangrip
Simple-to-use inspection light
Suitable for all levels of car detailer from novice to pro
Easy to use controls and unique on / off memory setting feature
4 in 1 clip, hook, magnet and adjustable stand
Rugged, durable aluminium alloy casing
Identify pre-existing defects, check paint correction work, verify paint match, inspect after applying a coating for the presence of high spots
'Dimmer' switch
Shop the full Machine Polishing Accessories range with Ultimate Finish here. 
 
Visit Ultimate Finish for the best car care and detailing products from around the globe. 
Have a question on any of our products? Email sales@theultimatefinish.co.uk or call 01474 360 360.
Our team is on hand, Monday to Friday, 8am-5pm.