Porsche GT3: Joe Huntley Details
Sometimes, when you think a car isn't actually that dirty, the truth is, when you start to get to work, things are a whole lot dirtier than meets the eye. Take this Porsche GT3 for example, the subject of Joe Huntley's latest detailing video.
Surely you can tell when a white car is properly dirty right? Well that's partly true, but it was fascinating to see how much contamination is uncovered once Joe started his maintenance process on this Porsche GT3.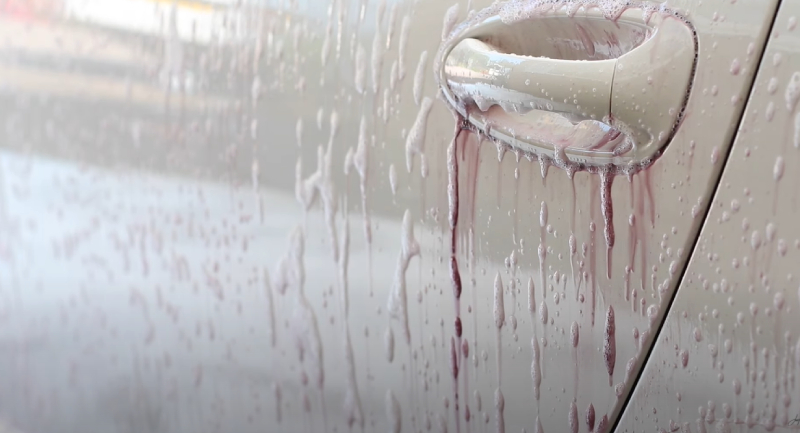 This particular Porsche is no stranger to a track day or two, so although it's not going to be littered in some of the usual nasties you might expect to pick up on country roads or motorways, it has still collected its fair share of iron contamination.
The strain of high-speed breaking means the brakes have been given a serious workout to slow this stunning Porsche GT3 down into the corners and the amount of 'bleed' given when Joe applies UF Iron + Fallout Remover really is a sight to behold!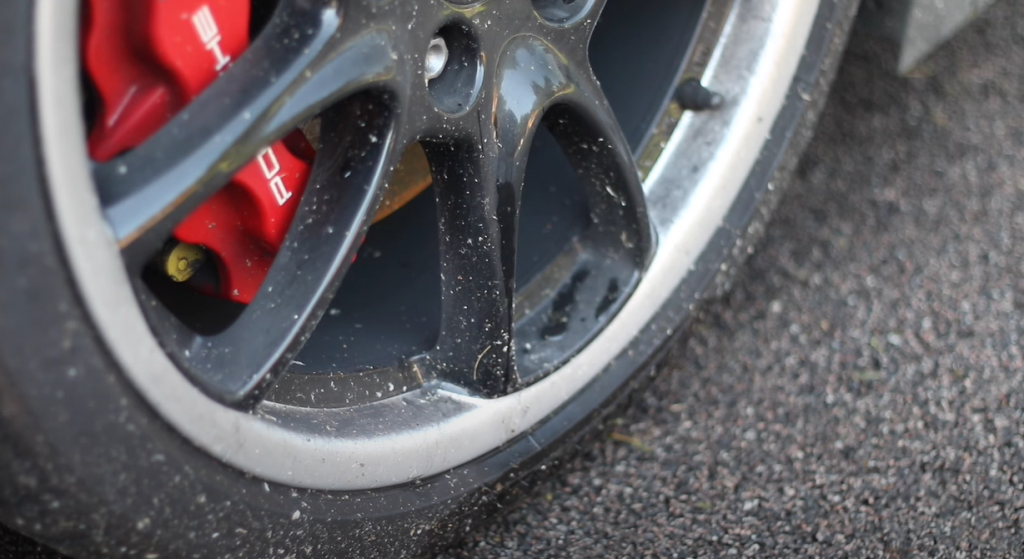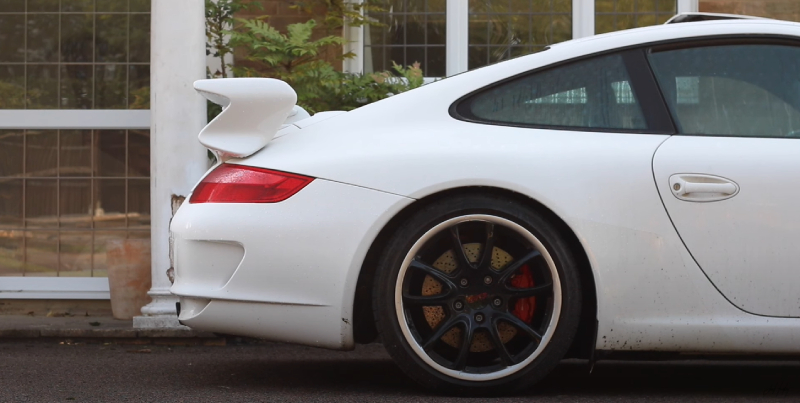 Sit back and relax as Joe does his thing on this Porsche GT3 and check out just a few of the products used which are all available to purchase from us here at UF.
Double Dirty Porsche GT3 Detail | Washed, Decon, Polished & Protected | Protection Detail
UF Iron+ Fallout Remover From £10.95
When brakes are applied, pads shred, releasing tiny hot and sharp-edged particles into the air. These particles bond with the first substrate they land on and as they oxidise, they swell. Left in situ, these particles can cause permanent pitting in the wheel or paint lacquer. Removing these at regular intervals is therefore essential to preserve the integrity of the lacquer and the appearance of the car.
Iron + Fallout Remover is a spray-on product containing an active ingredient that reacts with ferrous contamination, shrinking the particles and forcing them to break their bond with the underlying substrate. In addition, Iron + Fallout Remover is highly effective on environmental contamination, such as bird droppings, bug squash and tree sap. Simply spray on, allow to dwell and then rinse – no need to rub a mitt vigorously over the paintwork and potentially cause scratches.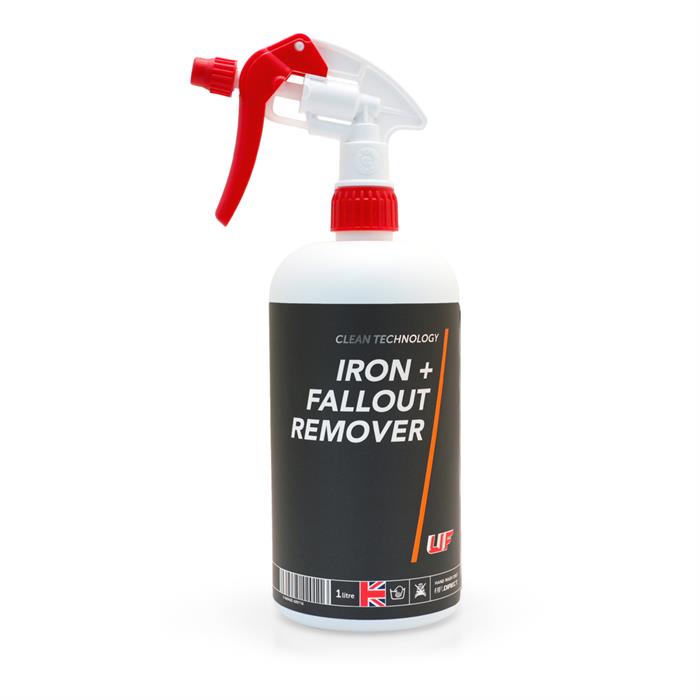 Quickly & safely removes brake dust, bird droppings, bug remains, etc
Designed & tested by professional detailers
pH-balanced formulation
Will not remove existing wax or sealant layers
Non-contact, spray-on solution minimises the chances of scratching paintwork
Safe for use on all painted or lacquered surfaces including wheels & paintwork
Fast acting solution saves time & preserves paintwork finish
Colour change function demonstrates product is working
Thicker consistency for extra cling time
Stjärnagloss Först £9.00
For a vehicle which is particularly filthy or even just needs a bit of a spruce-up, Först from Stjärnagloss provides the ideal tonic. It's a citrus Traffic Film Remover (TFR) containing a natural orange oil, so it doesn't just boost your cleaning power, it also has a great scent to go with it.
Easily apply the product neat to targeted areas, leave to dwell for a short period (to enable the formula to attack the dirt!), then simply rinse away using your pressure washer.
Först boasts more cleaning power than a regular snow foam as there is no aeration from the foam, plus it gets sprayed on directly at full strength via the handy 1L bottle.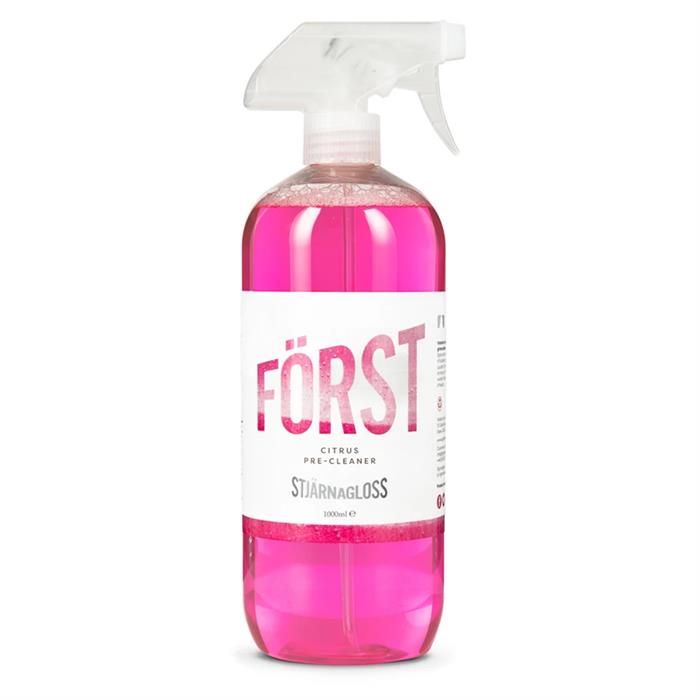 Citrus Pre-Wash Cleaner
Powerful Traffic Film Remover (TFR)
Easy to apply
Attacks stubborn dirt – particularly useful for winter maintenance
Pleasant orange scent
UF Ultimate Spray Sealant £18.95
UF Ultimate Spray Sealant has been extensively developed and tested by the in-house team and joins our expanding 'Clean Technology' range of products.
Easy to apply, Ultimate Spray Sealant is a simple, spray-on solution for home users or professionals looking to coat a vehicle quickly and protect it from the likes of harsh weather, wash chemicals or UV rays.
Ultimate Spray Sealant is a highly effective stand-alone sealant, but will also work well when applied to surfaces that are wearing any pre-existing sealants or waxes. Designed to be used once the vehicle has been washed, the product will impart a hydrophobic layer, forming a chemical bond to rejuvenate, refresh and increase gloss levels.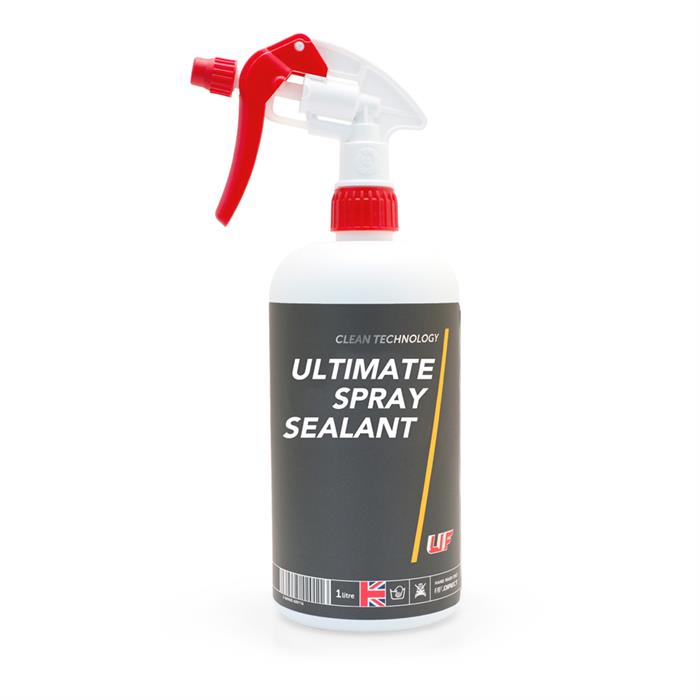 Easy to apply, spray on & rinse Off
Protects against UV rays, wash chemicals & weathering
Durability, 6-9 months
Can be used as a stand-alone product
Compatible with waxes & sealants
Use neat for stand-alone protection or dilute 1:10 for top up/maintenance.
Stjärnagloss Gummi Dressing £13.95
Finding a trim and tyre dressing that doesn't streak after application can often be challenging, but that's not the case with Stjarnagloss Gummi Dressing. This light blue, cream product glides effortlessly onto plastic or rubber surfaces quickly and doesn't come with any nasty product sling often associated with dressings.
Give your tyre sidewalls and plastic trim a beautiful satin sheen finish which is dry to the touch and streak-free in the rain.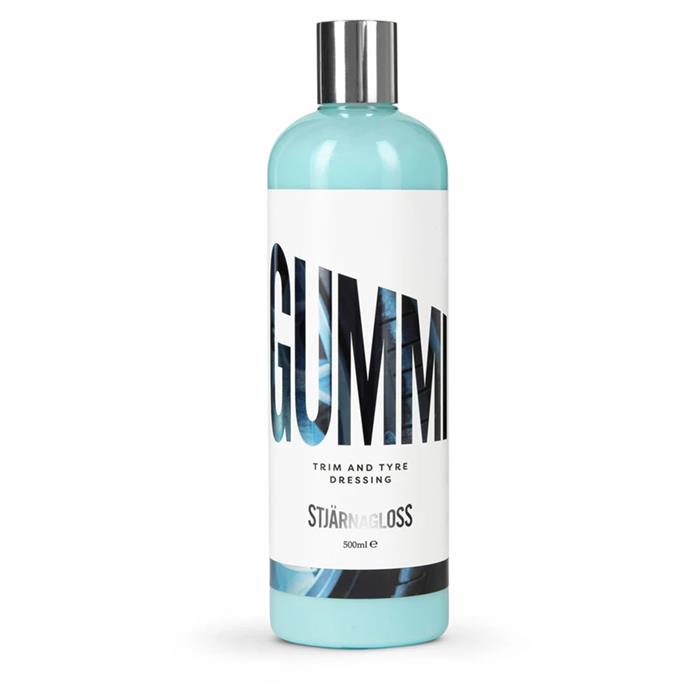 Easy application
Provides nourishment to tyres
Provides a high-gloss, new-look finish
Visit Ultimate Finish for the best car care and detailing products from around the globe!
Have a question on any of our products? Email sales@theultimatefinish.co.uk or call 01474 360 360.
Our team is on hand, Monday to Friday, 8am-5pm.