Product Test: Ferrari 599 GTB Shows Off GEN-3 Glasscoat Protection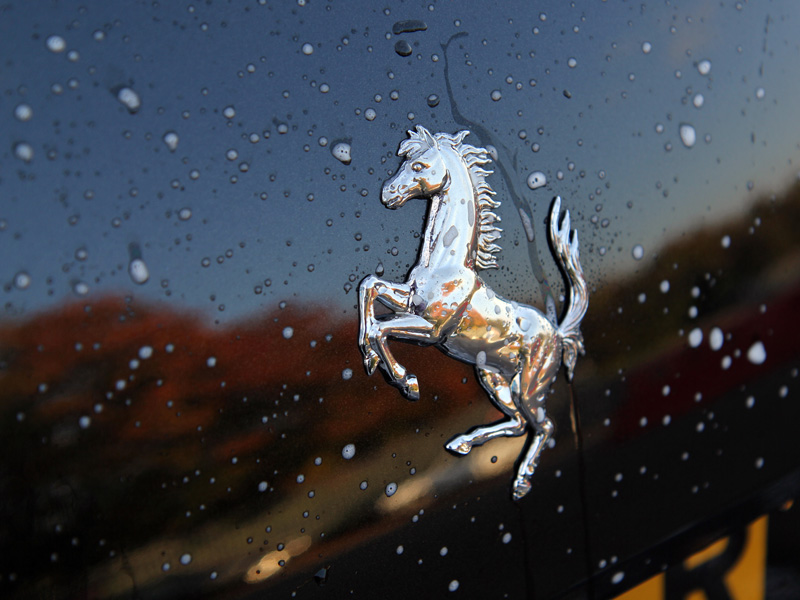 UF was recently approached and asked to test and evaluate GEN-3 Glasscoat in the UF Detailing Studio. As a retailer of ceramic coatings from several leading manufacturers, many of which are also used in the studio, we were interested to see how GEN-3 compared.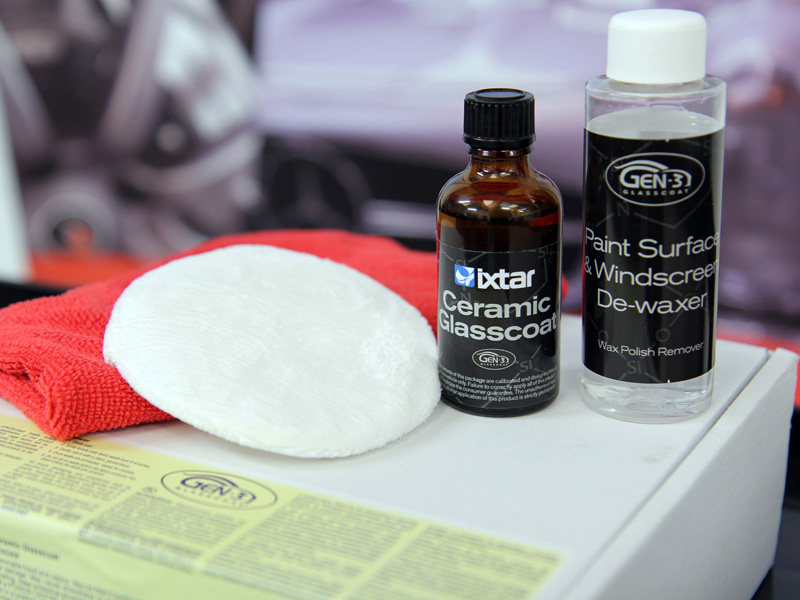 GEN-3 Glasscoat is approved by twelve major car manufacturers across UK and Europe as well as being used by Boeing and hyper-car marque, Koenigsegg. With these impressive credentials UF were keen to see how it faired.
GEN-3 Glasscoat is a ceramic glasscoat which the manufacturer claims hardens to between 6 and 9H on the pencil hardness scale. The coating is hydrophobic, resistant to environmental and industrial pollution, protecting treated surfaces from the effects of acid rain, grit, grime and UV whilst making the surfaces easier to clean during the wash process. Forming a high number of bonds with the underlying substrate, GEN-3 Glasscoat is said to be highly durable and provide a high gloss finish. The manufacturer claims it even provides effective protection against bird lime!
GEN-3 Glasscoat is a truly unique polysilazane-based sealant. We call it a 'fit and forget' product in as much as customers can have it 'fitted' and then forget about it. The sealant is 100% solvent resistant and requires no special 'top up' products and as such it provides great value for money. It's a service-only product as it must be fitted in a controlled environment. Once on the car it has to be machine polished to remove, so customers do not have to worry about polishing it off with a regular car polish. They literally can just have it fitted and then carry on – the car will be easier to clean, resistant to staining from environmental and industrial fallout and not only that – it will retain a very high shine too. We guarantee the performance of GEN-3 Glasscoat for five years. – Darren Johnson, Operations Manager, GEN-3 Glasscoat
Manufacturer Key Points:
Unique polysilazane chemistry
Superior cohesion and adhesion over conventional waxes and polymer sealants
High crosslink density provides excellent integrity to the painted surface
Impervious to solvents including: mineral spirits, xylene, benzene, toluene, VM&P Naphtha & acetone
Does not require protection from water spotting whilst curing
Cures within 30 minutes
Hardens to 6-9H when fully cured
Hydrophobic properties make treated surfaces easier to clean
Provides effective protection from swirls, industrial & environmental fallout, including bird lime
Controlled ceramic content for greater protection against UV and weathering
Manufactured in the UK
Many glasscoats have an increased amount of the constituent resin and this higher content causes the sealant to be less resilient to UV and weathering. By limiting the resin to between 5-7% by volume and using the purest solvents we have ensured the perfect balance between gloss levels and performance. – John McLellan-Grant, Operations Director, GEN-3 Glasscoat
For the product evaluation UF selected a black Ferrari 599 GTB. As the car was in medium term storage it required only minimal preparation, so was pre-cleaned with Ultimate Snow Foam, to remove any surface dust.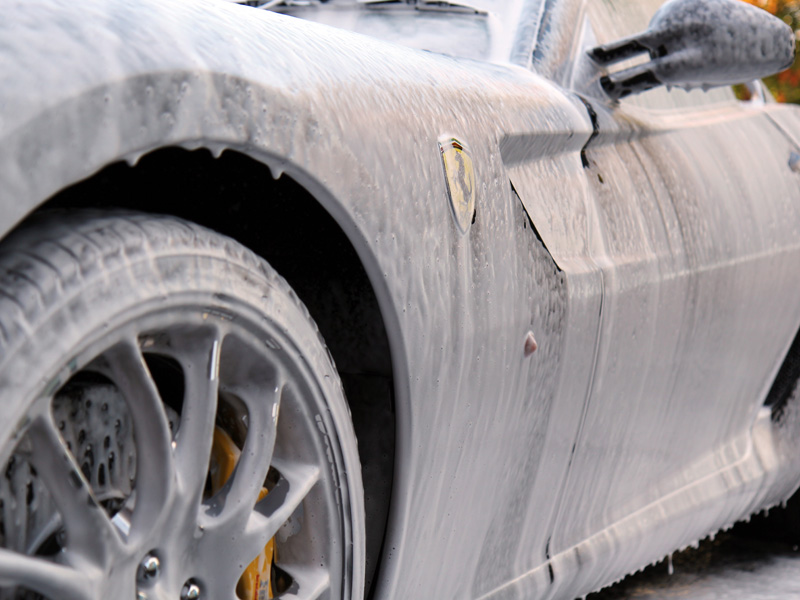 The 599 was then given a gentle wash using Nanolex Pure Shampoo and an ultra-soft wash mitt. After rinsing with an Aqua Gleam De-ionising Water Filter and dried with soft microfibre towels, the paintwork was given a light refining polish prior to the application of the sealant. The combination of RUPES Keramik on a RUPES Yellow Polishing Pad applied with a RUPES LHR15ES Random Orbital Polisher was used to bring the paintwork up to a swirl-free high gloss finish.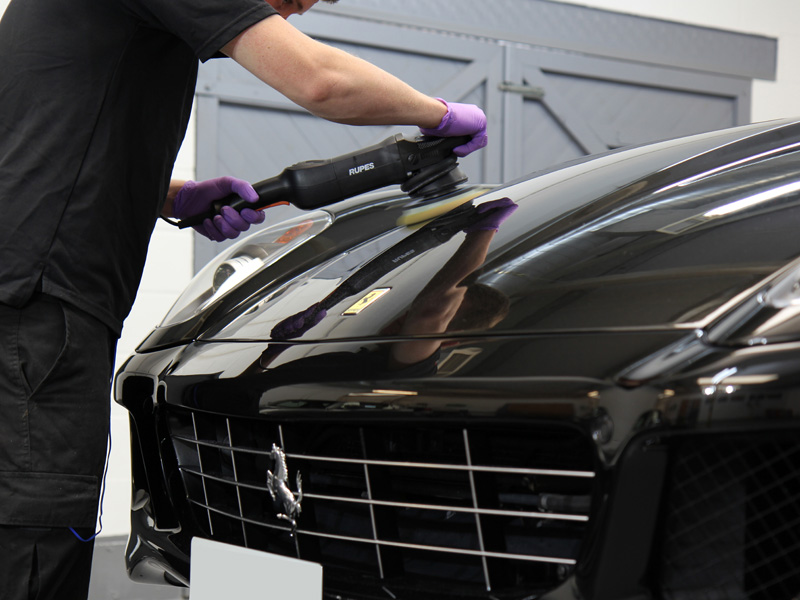 Next, the rubber trim was protected with detailing tape to prevent any potential discolouration from either the paintwork cleanser or the glasscoat application.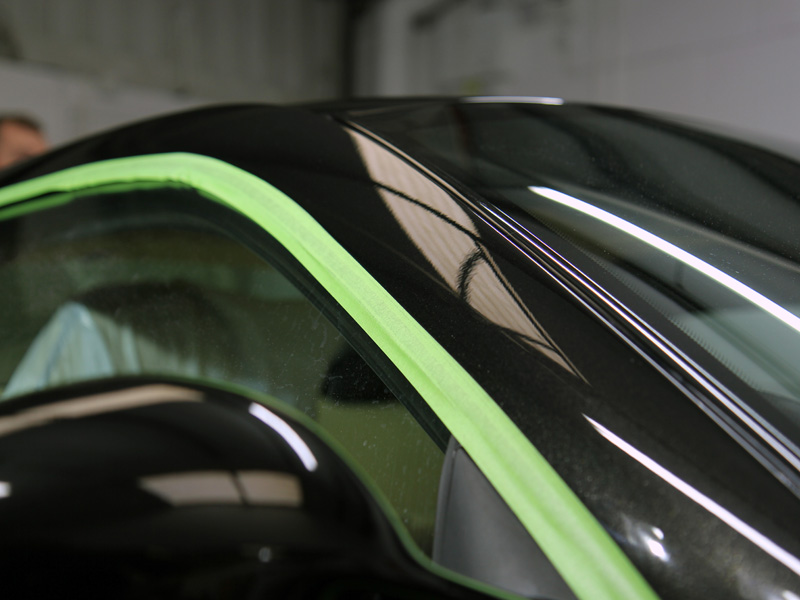 As with many ceramic coatings the first step is to ensure the substrate to be treated is completely free from polish and silicone residues which may interfere with the bonding process of the sealant. For this purpose GEN-3 Glasscoat supply a product called De-waxer. Unlike most IPA and panel wipes which are sprayed on directly, GEN-3 De-waxer is applied to an applicator pad and wiped onto the paintwork. The solvents within De-waxer work relatively slowly, allowing the maximum amount of residues to be dissolved into the solution before buffing off to leave the surface squeaky clean.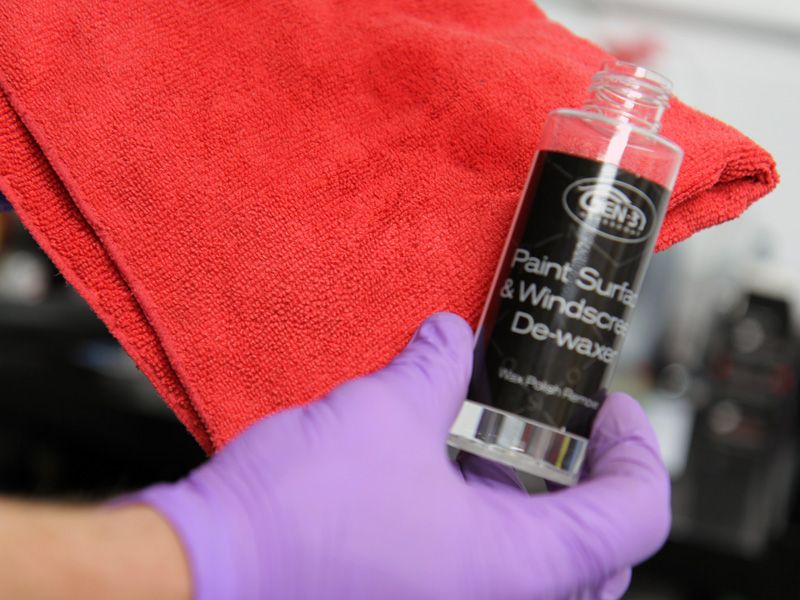 Once applied some glasscoats are soon after buffed off with a dry microfibre. GEN-3 Glasscoat is slightly different: the glasscoat is applied using an applicator pad and allowed to cure for a couple of minutes until an iridescent 'hue' appears.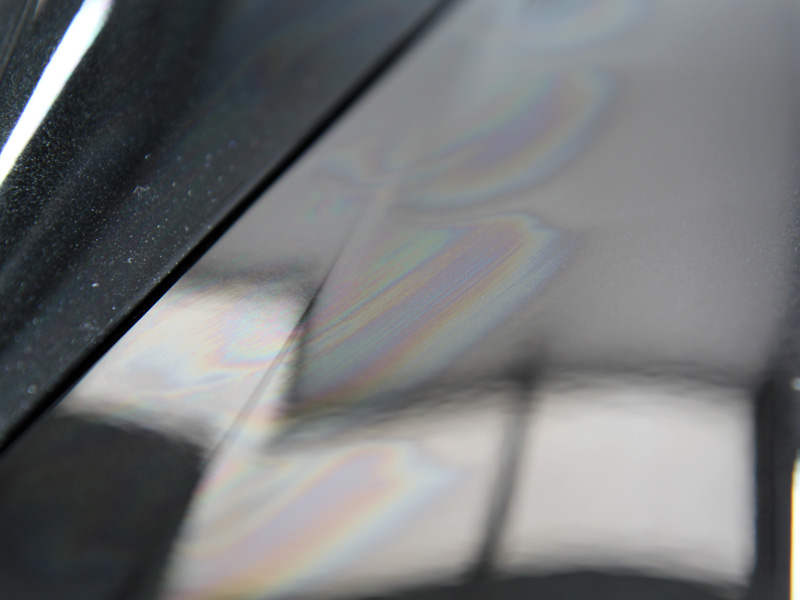 To remove the excess residue there were two given options: spray with water and buff with a microfibre, or spray the microfibre with water and then buff the coating. UF tried both methods but found wetting the microfibre made the removal process slightly 'grabby'. The preferred method was to use water in a spritzer bottle to spray onto the coating and then buff with a soft clean microfibre. For this test we used water with the impurities removed using an Aqua Gleam De-ionising Water Filter, but the manufacturer states regular tap water works just as well.
Using water or a damp microfibre helps to lubricate the excess product, so it can be easily wiped away. In addition it helps boost the finished shine levels. – John McLellan-Grant, Operations Director, GEN-3 Glasscoat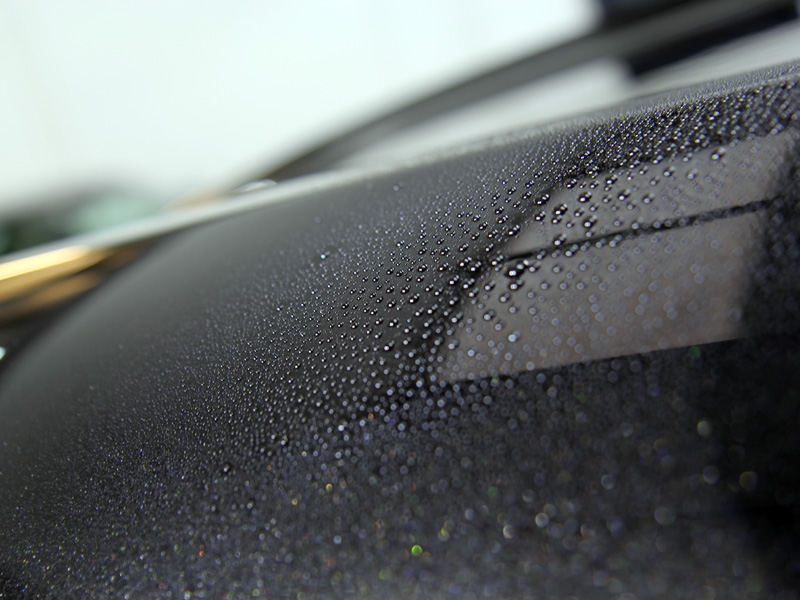 Once the whole car had been treated it was left to cure for around forty five minutes after which the depth of shine had significantly increased.
As the coating cured, the black paintwork appeared to become increasingly glossier, almost as you were watching it! There was no doubt the shine and reflectivity on the 599 was much higher than it had been prior to the sealant being applied. It was easy to work with too and the reduced curing time is a major plus for any busy detailer! – Matt Back, UF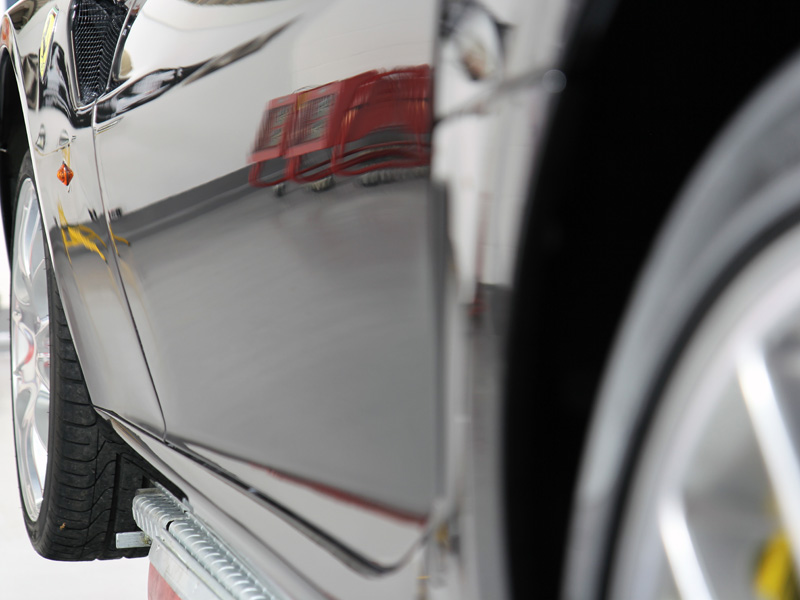 Once the sealant had fully cured, the car was immediately washed again to evaluate the hydrophobic properties and test for any water marking. GEN-3 Glasscoat performed very well on both accounts, although it is worth noting that the water used for the final rinse was de-ionised and therefore calcium deposits normally found in tap water were not present.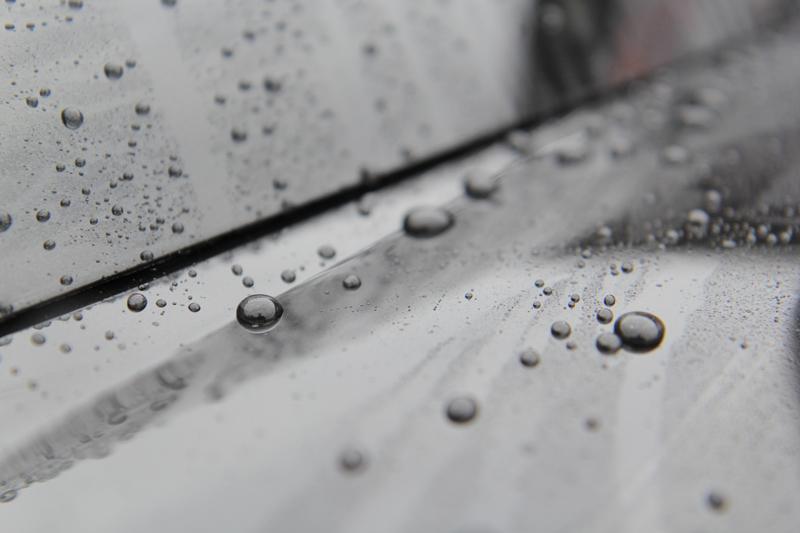 Conclusion:

GEN-3 Glasscoat is easy to apply under controlled conditions, buffs off well without streaking and provides a significantly increased level of gloss, even over freshly refined paint. The short curing time is a real bonus and is ideal for busy detailers working to tight time constraints. The subsequent wash process was easy and the sealant showed excellent hydrophobic properties. We will be evaluating the swirl resistance and longevity of the sealant on this 599 GTB during the coming months.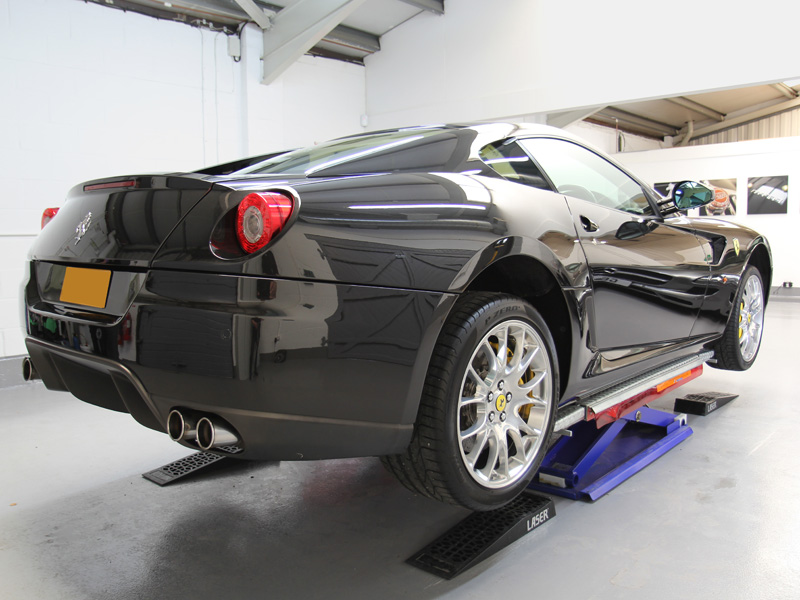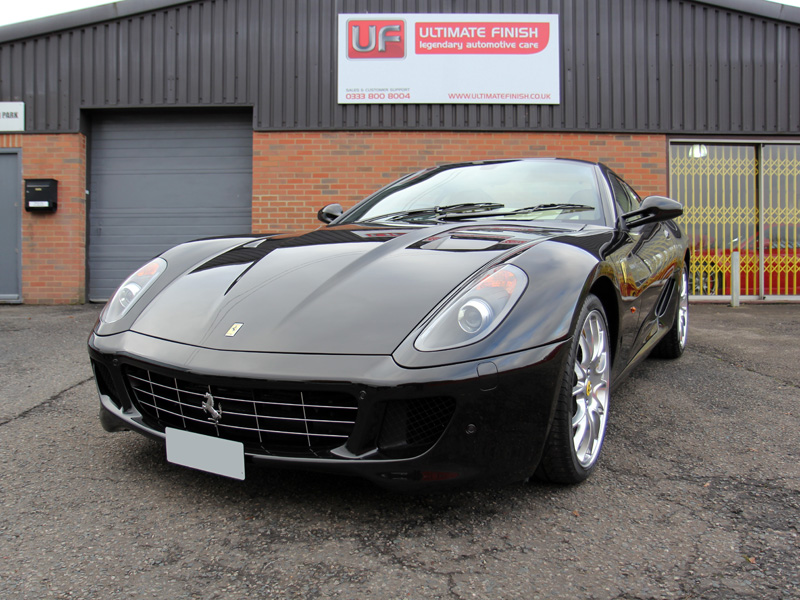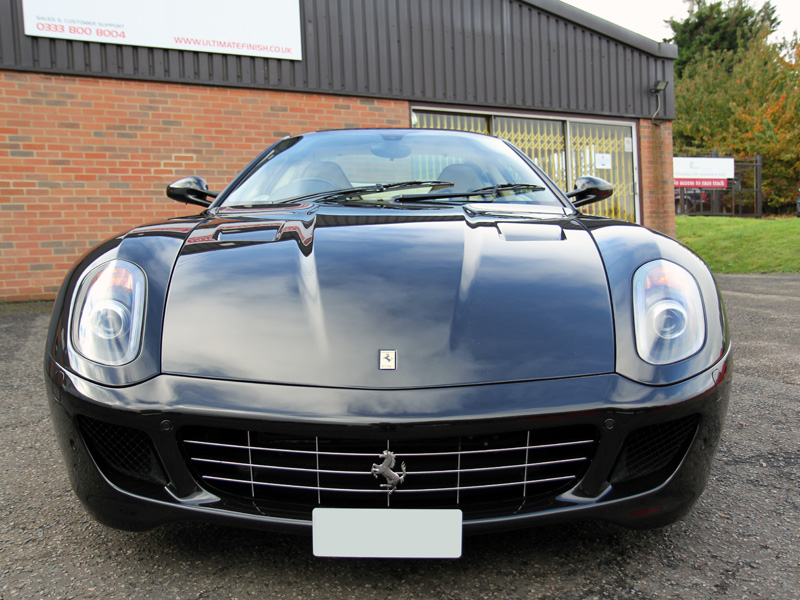 UF Detailing Studio – Award Winning Detailing. Call 0333 800 8004 to discuss your requirements and arrange a free vehicle appraisal.