Range Rover Sport 2017 Bespoke Detail With Joe Huntley
A real treat just before Christmas, this is a truly satisfying watch, if detailing is your thing of course! A 2017 Range Rover Sport dropped into Joe's unit for a real top to bottom detailing service, with the total number of hours spent on the compounding stage coming in at a gruelling 16 hours alone. The Range Rover Sport is a large car, but how could you possibly spend that long machine polishing a car? Read on and you will gain an insight into just how granular a professional detailing service like this can be.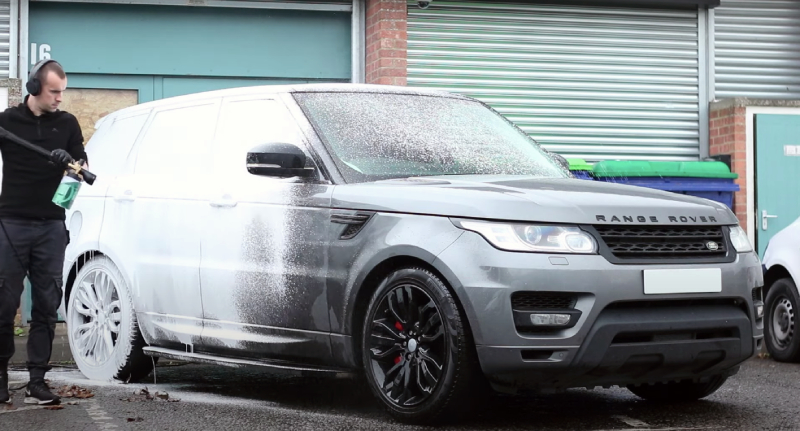 Often one of the forgotten components during car detailing, the brakes can quickly be brought back to a factory fresh finish. The Brembo callipers on this Range Rover Sport were supposed to be a striking cherry red colour when in their as-new condition – wouldn't it be a shame if those grimy callipers were poking through some freshly cleaned alloys?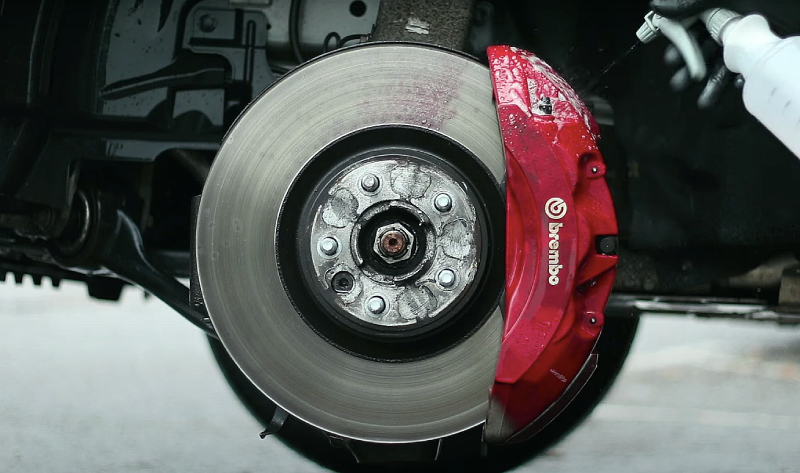 A Range Rover Sport Fit For a King or a New Born Baby!
The owner of this Range Rover Sport had the exciting prospect of a new baby arriving soon, so part of the reason he brought the car in to see Joe was to also get that interior deep-cleaned, fresh and ready for the new arrival. And that it certainly was at the end of Joe's bespoke detailing package. Check out Joe reviving this black leather interior with the likes of Colourlock's dedicated leather cleaner, before steam cleaning a multitude of surfaces for the ultimate in cleanliness.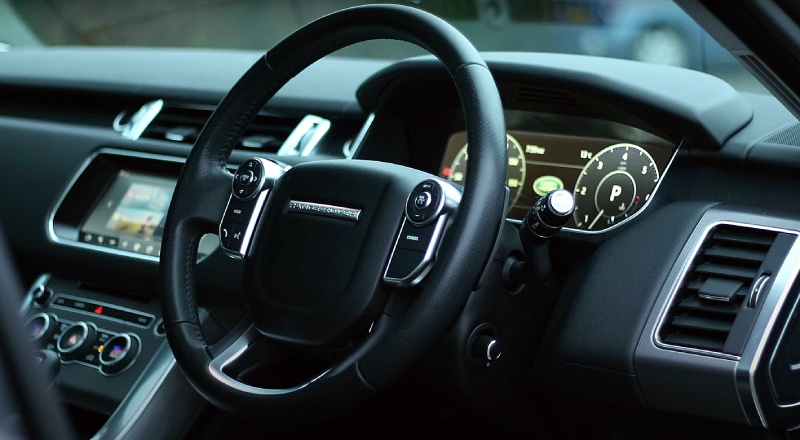 Sit back with a mince pie or two, grab a warm cuppa and start watching this epic detailing video below – plus, don't forget to check out some of the featured products used on this treatment using the links underneath.
Range Rover Sport Bespoke Detailing | Interior Deep Cleaning – Paint Correction – Wheels Off Clean!
Autoglym Intensive Tar Remover £7.75
Tar deposits are a constant threat to your vehicle's paintwork, leaving it bumpy to the touch and potentially causing permanent staining.
Autoglym's Intensive Tar Remover dissolves a wide variety of contaminants, allowing them to be washed away in the normal washing procedure. The product can also be used on your car interior, treating oil-based interior stains found on synthetic carpets & upholstery.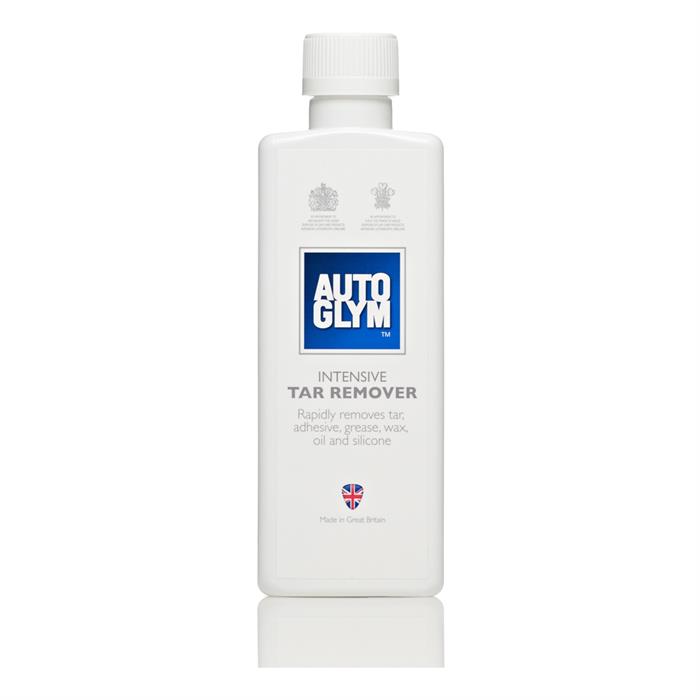 Powerful tar remover product
Targets contaminants that won't budge in the normal wash process
Remove tar, grease, adhesives, silicones, tree sap & fuel stains
Also safe for use on oil-based interior stains found on synthetic carpets & upholstery + rubber
Colourlock Mild Leather Cleaner From £19.95
Automotive leather benefits from regular maintenance to remove dirt and oils built up during everyday use. Many leather cleaners are liquids which wet the leather, potentially drying it out.
Colourlock Mild Leather Cleaner is a foaming cleaner which effectively removes dirt without excessively wetting the leather. As a foam, less product is required to achieve fantastic results, quickly.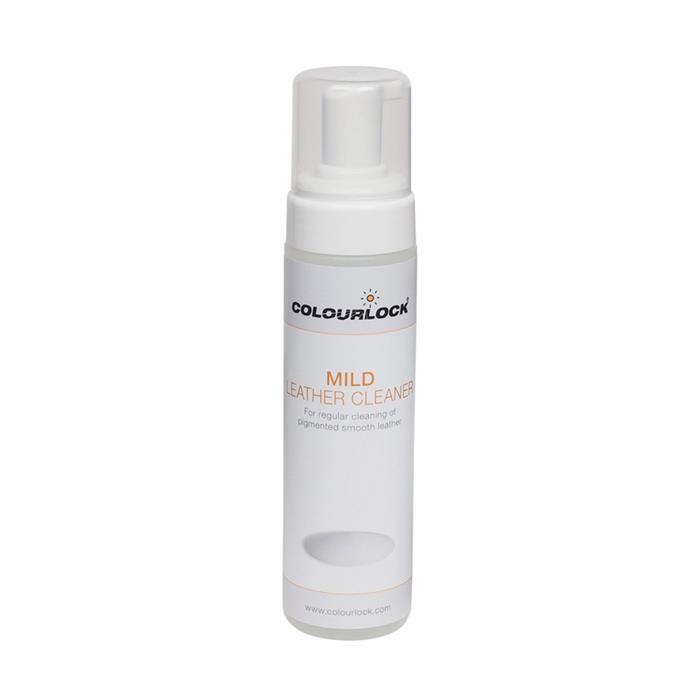 Ideal for regular maintenance cleaning
Removes all but the most stubborn dirt
Foaming formulation means less product is required
Will not dry leather out
pH-adjusted to suit leather products
Use with Colourlock Leather Brush to remove ingrained dirt
Suitable for use on 'Cool / Sun Reflective Technology (SRT)' Leather
Gtechniq C4 Permanent Trim Restorer From £22.00
C4 Permanent Trim Restorer from Gtechniq helps to revive the external trim on car to an 'as new' condition without altering gloss level. Strong UV absorption filter and chemical bond ensures maximum durability with a single application and typically helps to maintain a flawless finish for up to two years.
Provides thin clear film – does not add sticky gloss
Restores all but the most faded trim to 'as new'
Suitable for use on the trim found on bumpers, windows, wing mirrors, doors, mud-flaps, engine bays etc
One application can last up to 2 years
Use on correctly prepared surfaces for maximum benefit
Visit Ultimate Finish for the best car care and detailing products from around the globe!
Have a question about any of our products? Email sales@theultimatefinish.co.uk or call 01474 360 360.
Our team is on hand, Monday to Friday, 8am-5pm.