Range Rover V8 S 'Autobiography' – New Car Protection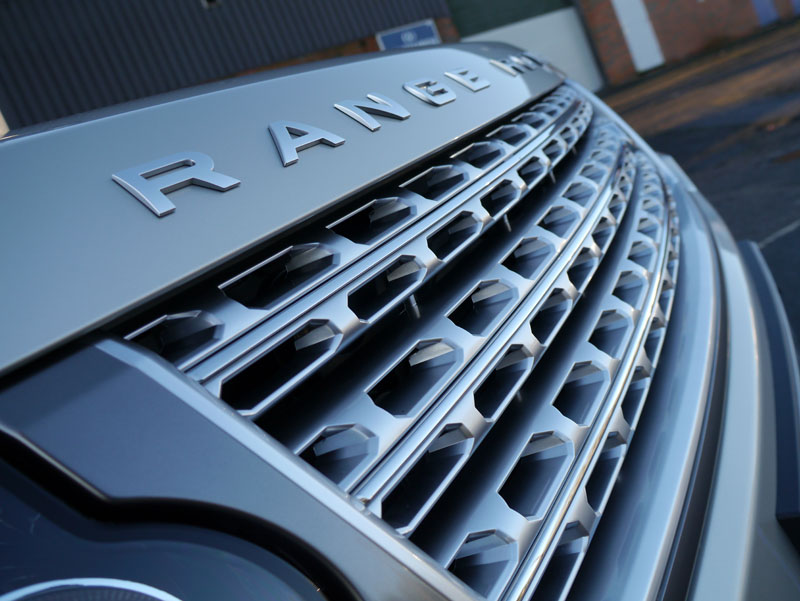 The Range Rover is, in the opinion of many, the ultimate vehicle. Within its chic and elegantly-designed body, it will take you and your passengers, surrounded by absolute luxury and in utter comfort, just about anywhere.
This is said, simply because it is true. The latest fourth generation Range Rover is one of the most capable and serious off-roaders on the market today – a digital readout showing water wading depth is just one example of that – and yet its astoundingly proficient on-road handling and ability to cruise at high speeds across entire continents without batting an eyelid proves it to be probably the finest all-round 'car' in the world.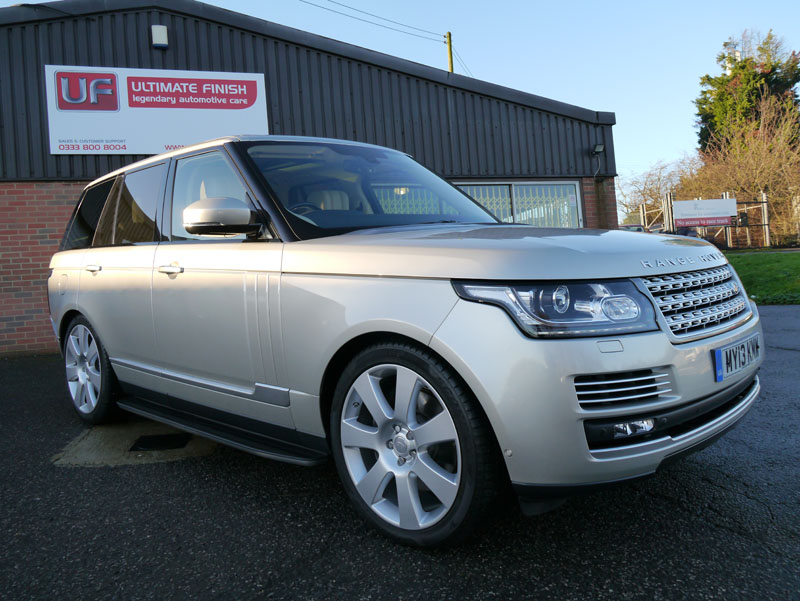 A customer recently collected their newly-acquired Range Rover Autobiography with the LR-V8 Supercharged 5.0 litre petrol engine and booked it in to our Brands Hatch studio for a New Car Protection Treatment. The Autobiography model-spec, which Land Rover themselves describe as 'the pinnacle of the line-up'. Even as 'standard', a Range Rover is already an über-luxurious vehicle, but the Autobiography takes it further, with a huge 22 additional interior colours, a full panoramic glass roof, and Noble plated door handles, 20-way adjustable front seats, a leather headlining and a powerful Meridian 825 Watt sound system, amongst other cool features. This particular Autobiography even has the individual rear Executive Class Seating in Ivory-coloured semi-Aniline leather as one of its many optional extras.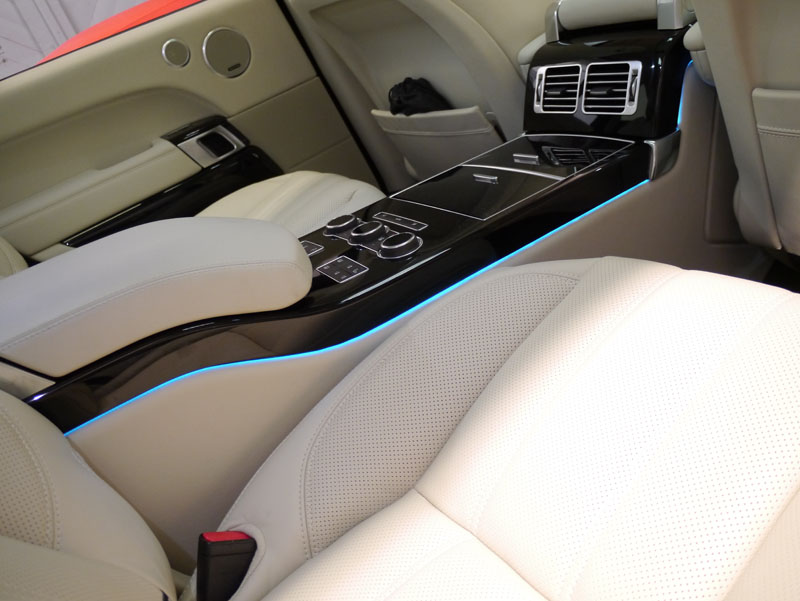 Although this Autobiography was only registered a couple of weeks before the treatment, the customer wanted it to start life's journey well protected against the elements, after all, it's winter when cars are attacked most by the harsh weather and road salt, and so after the initial vehicle appraisal it was on with the job at hand.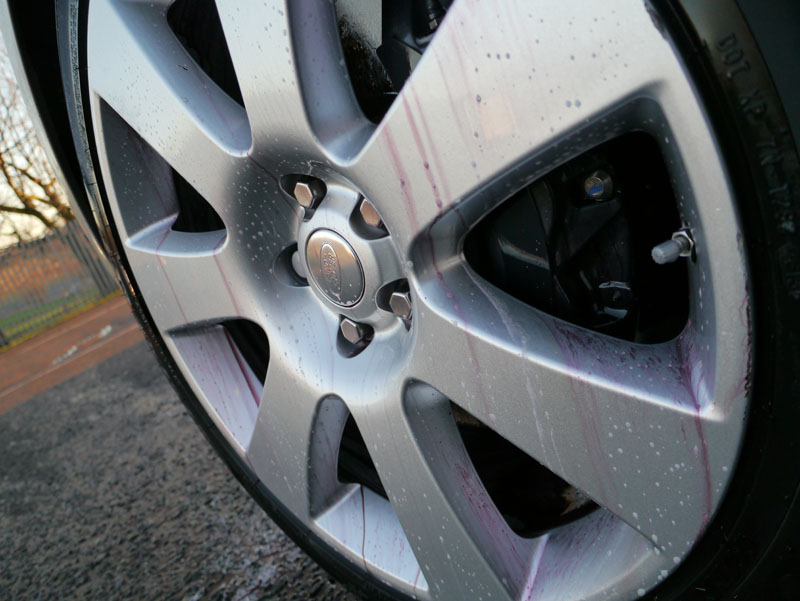 Firstly, the wheels and inner arches were thoroughly cleaned of any excess grime and road salt by firstly using Bilt-Hamber Korrosol to ensure the neutralising and safe removal of metal particles which can embed themselves into the finish (which can then form rust after time), before moving onto using the highly concentrated Valet PRO Bilberry wheel cleaner, to make sure the wheels and arches were completely spotless.
Next, and on to the places people usually miss when washing their car – the door shuts and sills. These can quickly gather layer upon layer of thick, messy grime, especially the inner shut, which builds up over time and looks unsightly. To remove this we called upon Bilt-Hamber Surfex HD, a non-toxic, biodegradable cleaner good for removing even heavy grease and grime.
Those done, it was time for the Range Rover Autobiography's exquisite bodywork to be thoroughly cleaned with a two-step process. The first is to use Ultimate Snow Foam, which is sprayed on thickly via a foam lance. This acts to undermine the dirt, breaking it down and pulling it away from the surface so that it can be rinsed away safely and with little effort before undertaking the next stage.
This second stage involved washing the Range Rover using Valet Pro Concentrated Car Shampoo – a wax-free shampoo which leaves a thoroughly cleansed finish – before rinsing away the suds using water which is firstly run through an Aqua Gleam Filter to ensure it is free of the minerals which can cause water spot marks and streaks on the paintwork.
Although the Autobiography exterior looked physically clean, there were signs of sticky road tar which had flicked up onto the bodywork which needed removing before we could continue. This was effectively removed with Meguiar's Body Solvent, a product which quickly penetrates the tar, breaking it down to make removal easy. This was then rinsed away, and the car dried completely by blow-drying the panel gaps, and soaking away excess water with a Microfibre Drying Towel.
The next step was to decontaminate the painted surfaces, so that any natural or industrial fallout such as bird muck, tree sap or metal particles were completely removed, and for this Bilt-Hamber Auto-Clay was put into use, safely pulling away the contamination to leave a completely smooth mirror-like finish.
With the paintwork prepared, it was ready for refining, a process designed to remove light swirl marks and scratches inadvertently caused by poor washing techniques at the supplying dealership. For this we used Gtechniq P1 Nano-Composite Polish, which polishes away imperfections safely and with less effort thanks to its clever use of nano-technology and the fact that it contains zero 'fillers'.
With the Autobiography paintwork now refreshed further than when it was brand-new, Gtechniq Panel Wipe was used to remove any leftover polish residue not visible to the naked eye. This makes sure that the sealant when applied to the surface, will bond to the clear coat correctly, thus ensuring the longevity of the product.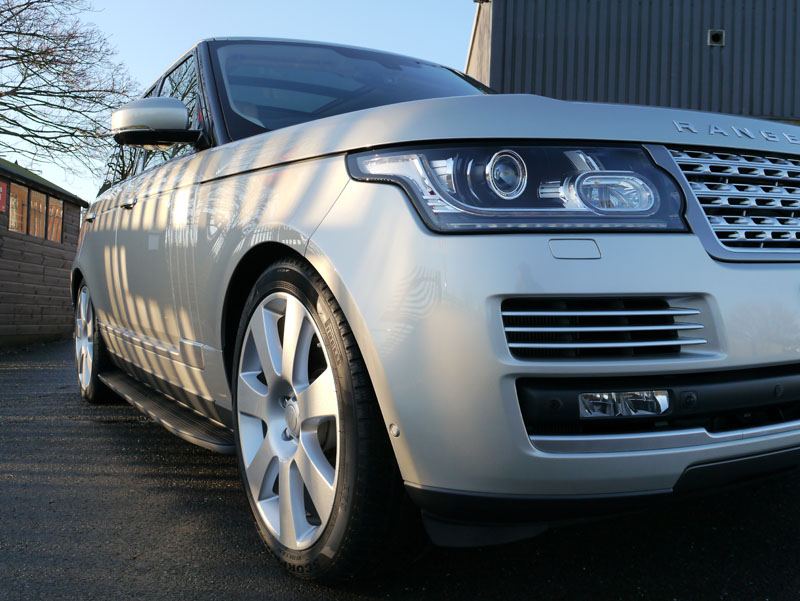 The last step of the process on the Autobiography was to lay down some protection on the paintwork. Firstly, we sealed the Range Rover's paint with Gtechniq C1 Crystal Lacquer. This superb sealant forms both a long-lasting ultra strong chemical covalent bond, and a hard sub-micron crystalline film inhibiting scratches and swirls. This means that the paint is highly protected against the elements and any future washing.
As the vehicle was going to be a 'daily driver', the customer requested an extra layer of protection, and for this we applied Swissvax Crystal Rock, which is an incredible resilient wax containing 76% by wax volume of pure Brazilian ivory carnauba wax, leaving behind yet more protection, and a beautiful high gloss finish to the paintwork.
However, the treatment was still not complete. The wheels were also sealed with Gtechniq C5 Alloy Wheel Armour to make sure brake dust and other grime wouldn't cling to the wheels as easily, and make washing it off a simpler affair, while the tyres had Swissvax Pneu applied for both a stunning finish and helping to protect the tyre wall from the worst of the elements.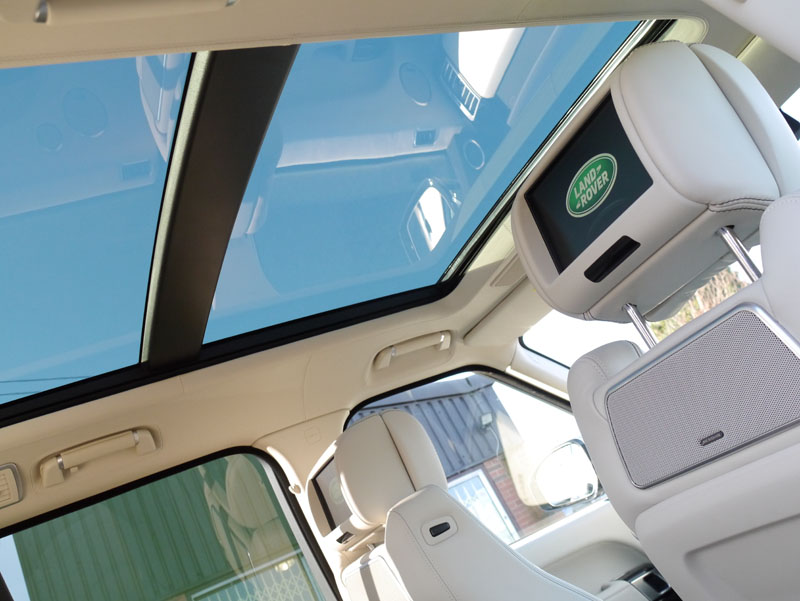 The Autobiography glass – including the huge panoramic roof – was cleaned with Swissvax Crystal Glass Cleaner, before the exterior side of it sealed with Gtechniq G1, to massively aid water removal during driving. Any exterior plastic trim was then protected using Gtechniq C4 Permanent Trim Restorer, which forms a chemical bond to restore the finish to original, and leave a layer of protection lasting up to 2 years.
The Range Rover's exterior metal trim parts were then treated with Gtechniq M1 All Metal Polish, to ensure a brilliant shine.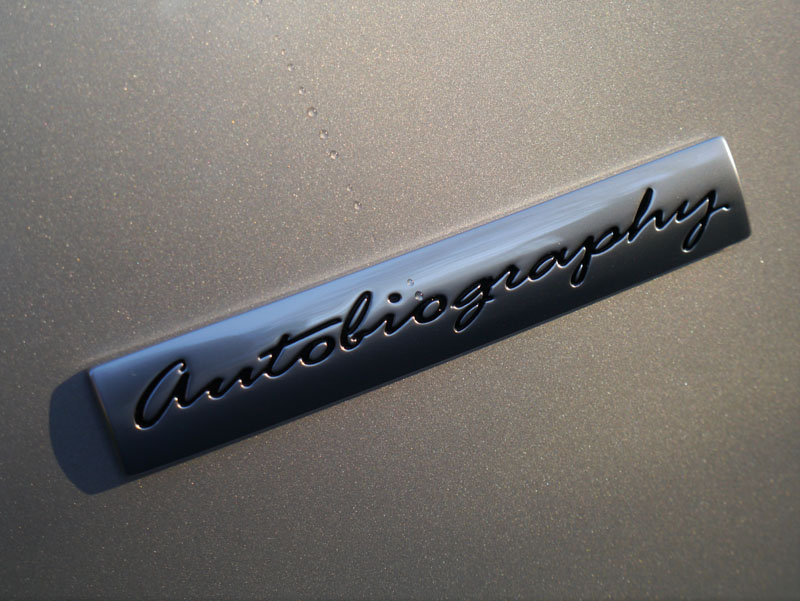 Finally, the Autobiography interior carpets were treated with Gtechniq I1 Smart Fabric Coat, which coats each strand of fibre, making sure the carpets stay stain-free in the event of something like coffee or a soft drink being spilled onto them.
All done, the exceptionally capable Range Rover Autobiography now had protection to go with its 'go anywhere, do anything' reputation, and was fully ready for the outside world and the harsh elements that would be thrown at it.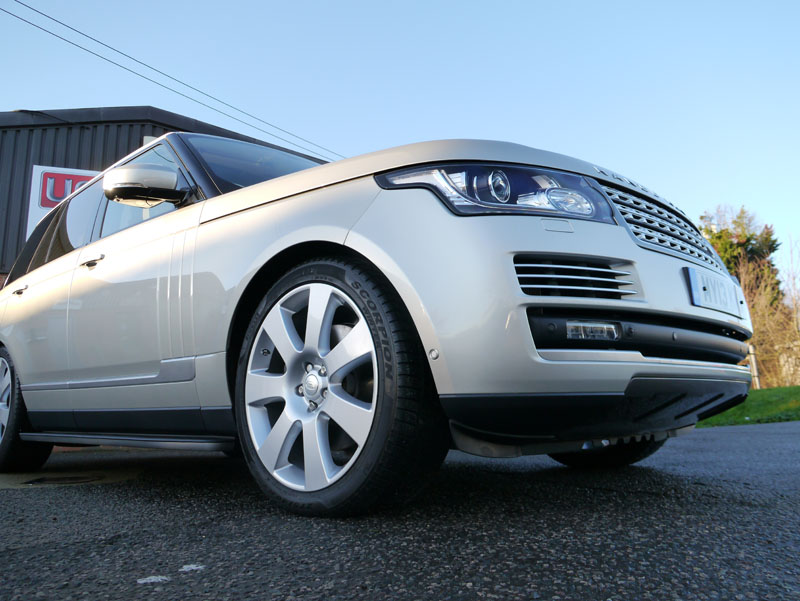 Ultimate Detailing Studio – Award Winning Detailing. Call 0845 838 1200 to discuss your requirements and arrange a free vehicle appraisal.
Ultimate Finish – Legendary Automotive Care since 1999.