Ghost, the essence of Rolls-Royce in its simplest, purest form.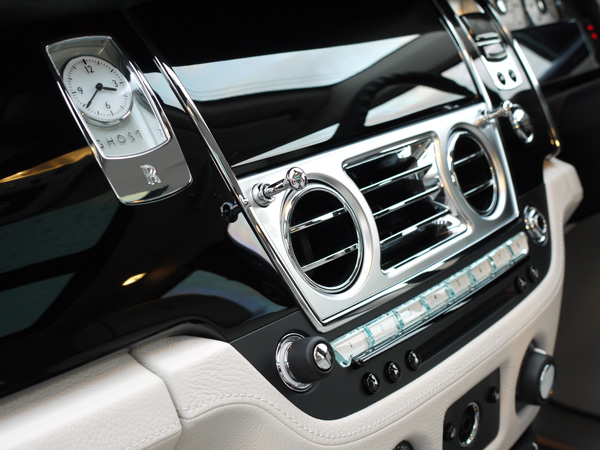 Named in honour of the Silver Ghost, The Ghost was designed to be a smaller, more realistic option to the Phantom. Unlike the Phantom the Ghost is steel bodied and built on a modified version of the new BMW 7 series platform, and using around 20% of the same BMW parts. However it is built in the Goodwood plant where it shares paint, leather and woodwork workshops with the Phantom. The 6.6L, twin-turbocharged V12 engine gives the Ghost a 0-60mph (0-97km/h) acceleration time of 4.7 seconds which makes it much sportier than the Phantom!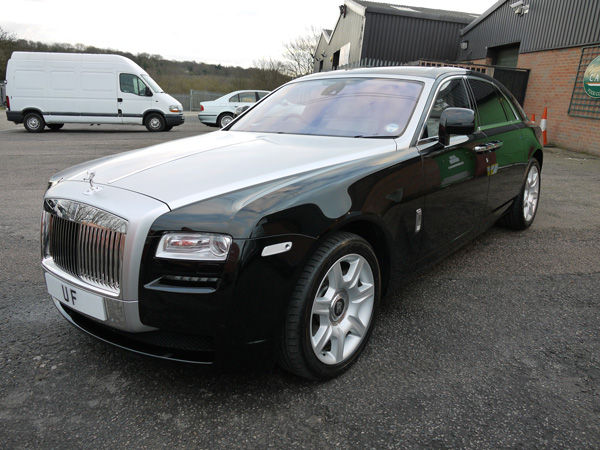 Earlier this week we were delighted to take delivery of one in the Ultimate Detailing Studio. For a "smaller car" it still manages to take up a lot of room and at the bonnet is almost as tall as the shortest person in the office! The paintwork needed some attention, so Master Detailer Rob Tomlin set to work, pre-washing with Ultimate Snow Foam, washing with Swissvax Car Bath and then rinsing with the Aqua Gleam pure water rinse system. That completed, he picked up his trusty rotary the Flex PE14-2-150 and corrected the paintwork using Meguiars #105 Ultra Cut Compound on a yellow Soft Buff 2.0 Polishing Pad, followed up with Meguiars #205 Ultra Finishing Compound on the black Soft Buff 2.0 Finishing Pad.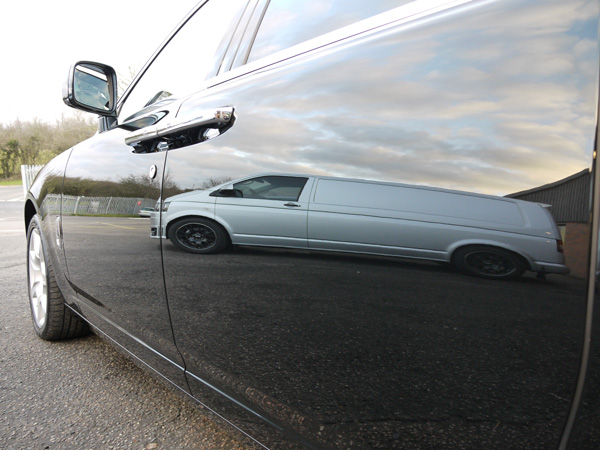 Paintwork freshly prepared; it was time for a final layer or two of Swissvax Best of Show applied by hand for a super glossy wet look.
With the outside of the Ghost now resembling hot liquid oil, it was time to turn the attention to the classically lush interior – with it's abundance of high quality leather. To keep the leather supple and protected Rob used the Swissvax Leather Care Kit, cleaning the leather gently, treating it with the Leather Milk and finishing it with Elephant Hide. The glass was cleaned with Swissvax Crystal glass cleaner and the wheels given a coat of  Swissvax Autobahn Wheel Wax.
View more images of the Rolls Royce Ghost here.