Si3D Cerabide – A Revolution In Sealant Technology From Nanolex
It's always exciting to see a new detailing product come onto the scene from one of your favourite brands. So, when Nanolex informed us about Si3D Cerabide, we couldn't wait to see the results.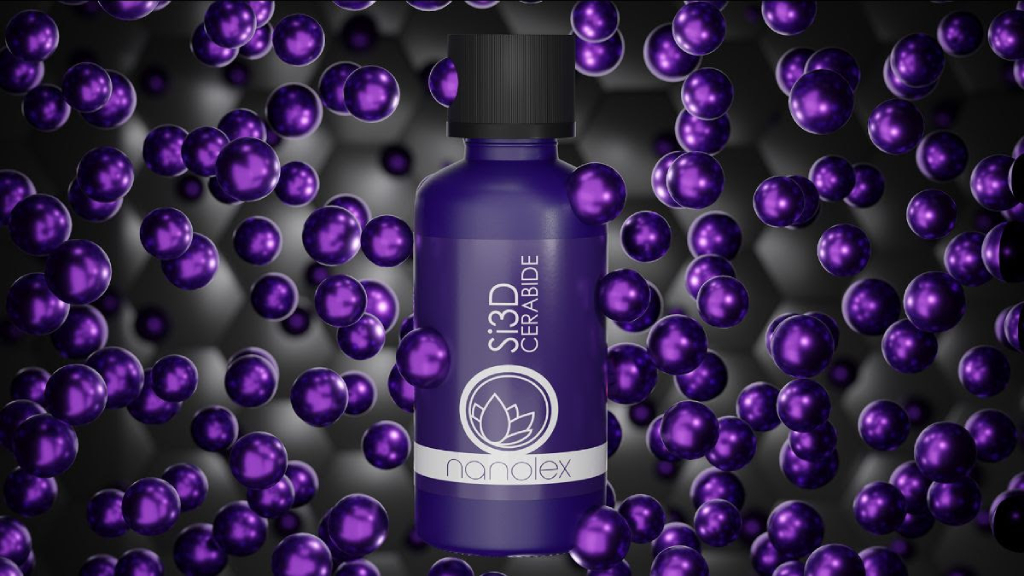 Nanolex are famed for producing top-quality ceramic coatings. The original Si3D remains as popular as ever. This applies to the professional and enthusiast option, thanks in part to the ease of application, stunning performance and impressive durability.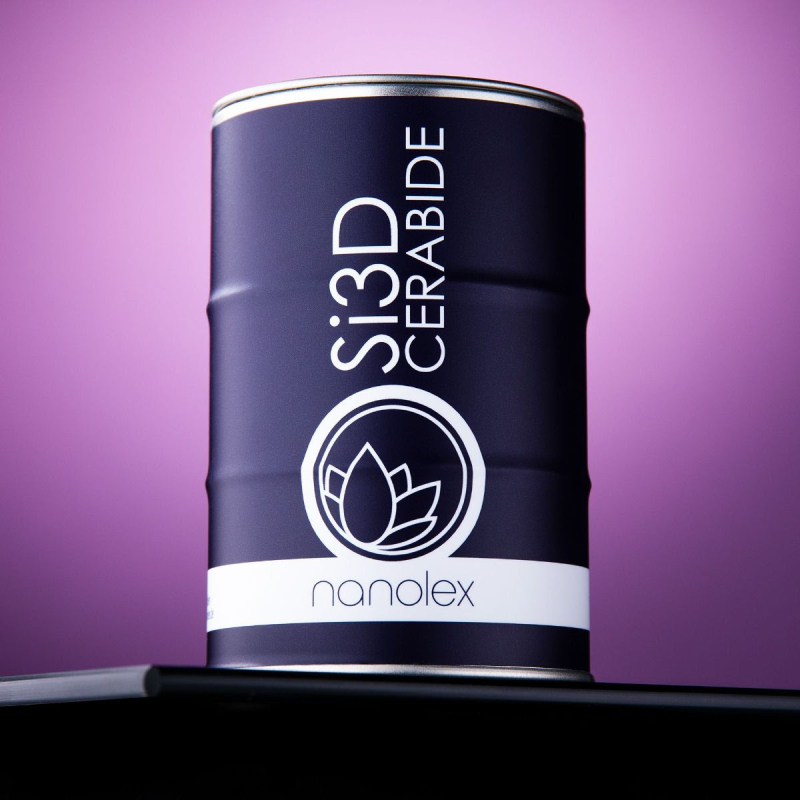 Si3D Cerabide – A New Level of Surface hardness
The marked difference with Nanolex Si3D Cerabide is thanks to a new blend of ingredients creating a world first in detailing. Polysilazane-based "ceramic" or "glass" coatings have been a major part of business at Nanolex. Their aim is to continue making strides in such a fast-paced industry, always attempting to be ahead of the game.
Nanolex Si3D Cerabide brings a true revolution in its field, as we see the introduction of 3D-Si-Carbide Matrix reinforced with functionalized hybrid organic/inorganic, solid, particles. It's a bit of a mouthful. Essentially this first-ever inclusion means Si3D Cerabide offers a true revolution in several departments including, hydrophobicity with a contact angle of 105° consistently, scratch resistance & scratch filling capability, plus the increased durability of 75,000 KM+.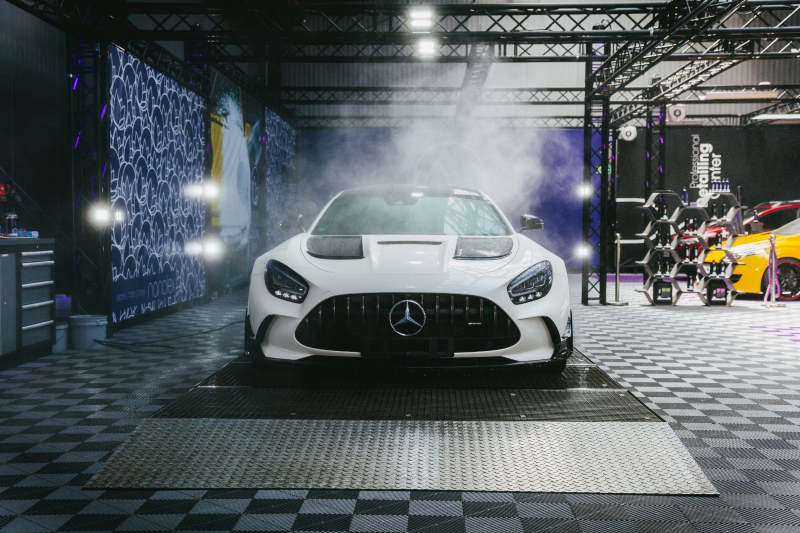 Easy & Forgiving Application Procedure
Just to add to the incredible package Nanolex Si3D Cerabide offers, one of the most eye-catching features is how easy and forgiving this ceramic coating is to work with. We've witnessed at first hand how simple Si3D Cerabide is to use. Buff it comfortably away from the surface in the conventional way, even if left on the panel for a longer period of time than you would usually allow.
We believe that Nanolex Si3D Cerabide could be one of the most significant products to come onto the detailing market in recent times. The comfort at which the product can be handled in a professional studio is hugely advantageous.
Nanolex Si3D Cerabide is available to order exclusively in the UK from Ultimate Finish – take a look at what the product has to offer via the short video clip below.
Nanolex Si3D Cerabide Ceramic Coating Reinforced With Functionalised Hybrid Solid Particles
Nanolex Si3D Cerabide £119.00
The world's first ever 3D-Si-Carbide Matrix reinforced product, containing functionalised hybrid organic/inorganic solid particles. Si3D Cerabide delivers an unrivalled hardness to surfaces. It will fill scratches on paintwork and also add resistance to future scratching.
Ceramic Sealant Application Has Never Been Easier
New car protection has never been easier with this sealant. Any light scratching, holograms or marring will simply be filled by Si3D Cerabide, giving you a high gloss finish. With easy application and the added benefit of high spot removal hours after application, application time is swift.
Gone through the full machine polishing detailing process? Benefit from the extra hardness found in the Carbide elements found within the Si-Matrix.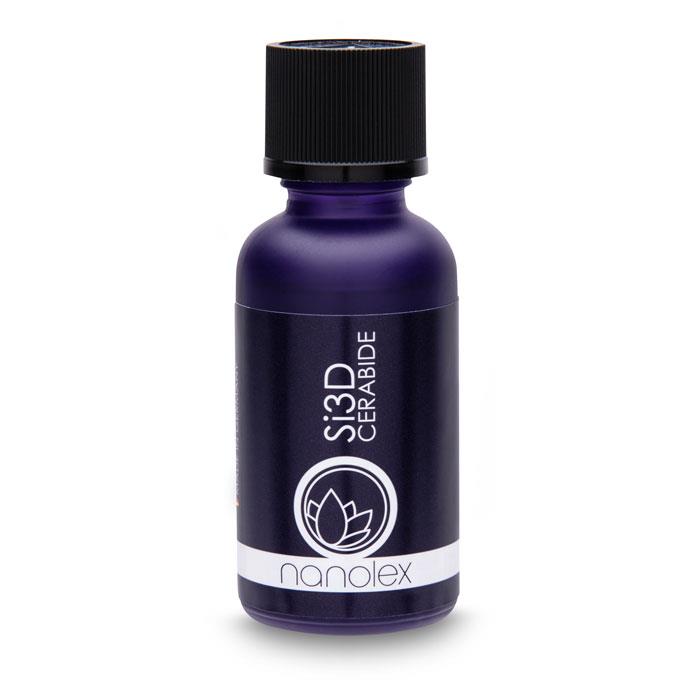 The first ever ceramic sealant containing si-carbide
Takes the depth of car paintwork colour to new levels
Will actively fill scratches
Unrivalled scratch resistance
Suitable for application on all painted surfaces, rims & hard plastic parts
Incredibly easy to apply (even when left on the surface for a long period)
Requires only a single layer of application to reach maximum potential
Up to 75,000KM durability
Extreme hydrophobicity with a contact angle of 105°+
Developed tested & produced in Germany
Virtually VOC free & suitable for shipping worldwide as classed as non-dangerous
Nanolex EX New From £16.95
Si3D Cerabide bonds to the surface of a car. Freeing surfaces of anything that may prevent the coating from bonding, Nanolex Ex offers a non-abrasive cleaning agent formulation which will carefully remove any unwanted oils, polish residue, fillers, fats or other contaminants to ensure surfaces are best prepared. Nanolex EX perfectly-prepares surfaces ready for Nanolex car detailing sealants or similar alternatives to perform to their maximum.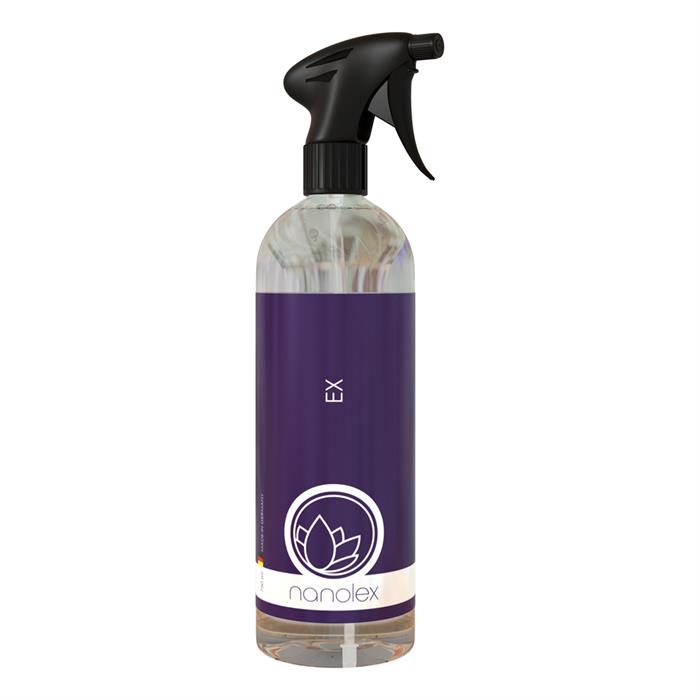 Specialist car detailing paint preparation product
Easy flash-on, flash-off application
Removes oils, polish residue, fillers, dust, fingerprints etc
Prepares surfaces for the sealant or wax stage enabling a truer bond to surfaces
Visit Ultimate Finish for the best car care and detailing products from around the globe!
Have a question about any of our products? Email sales@theultimatefinish.co.uk or call 01474 360 360.
Our team is on hand, Monday to Friday, 8am-5pm.