The All-New Classic Car TV Show Will Be Sure To Shine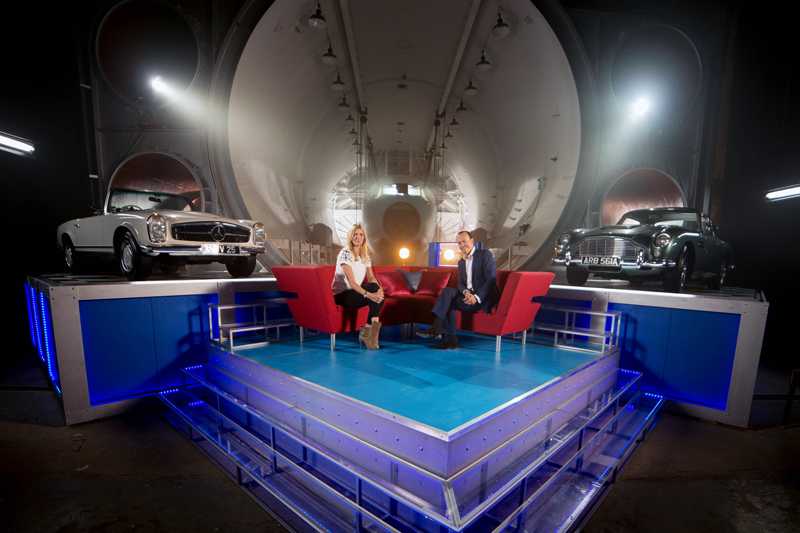 Over the years there have been many TV shows devoted to the classic car. In the main these have been designed around the restoration aspect of the everyday classic such as the MG Midget, the VW Beetle or the E-Type Jaguar. Whilst entertaining and informative, for those of us who appreciate a classic car but wouldn't be caught out in a pair of overalls these shows have a somewhat limited appeal.
But that is all about to change. Put aside the overalls, lay down your socket set, open a bottle of your favourite wine and settle down to enjoy a celebration of classic cars that promises to be a feast for the eyes!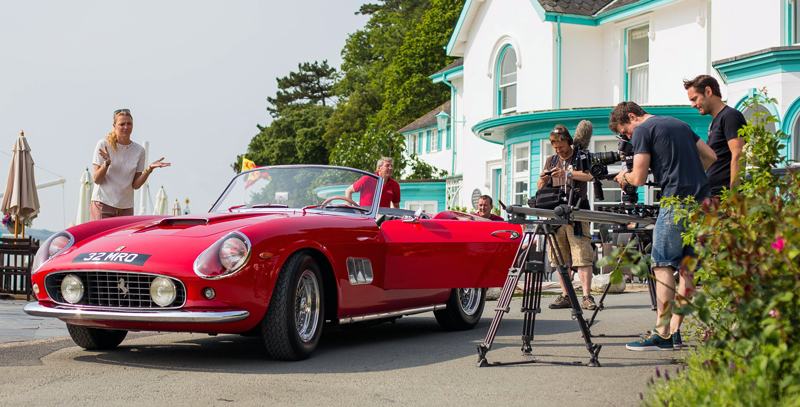 The Classic Car TV Show is an all-new programme that transcends the spectrum of classic cars. Hosted by Jodie Kidd, supermodel and racing car driver, and Quentin Willson, founder member of Top Gear and Britain's most renowned classic car journalist, The Classic Car Show aims to bring the glamour, the spice and the romance back to classic car shows. And rightly so – the classic car market has seen an overall rise in value of 257% since 2005**, making (the right) classic car a better investment than fine wine, art, gold and even London real estate! As Quentin Willson commented:
No-one has filmed a classic car series like this before. We've got gorgeous cars, A-list celebs, passionate stories, an extraordinary filming budget and endless enthusiasm. The Classic Car Show is an amazing insightful series without a socket set in sight.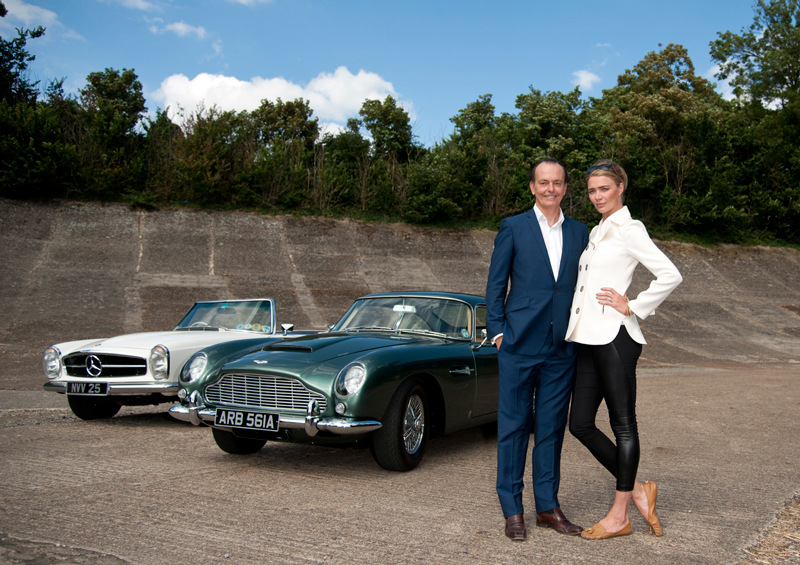 The show will be presented from a specially built studio at Brooklands, home of the world's first purpose built race track and will feature a number of A-list celebrities, including David Coulthard, Tinie Tempah, Jessie J, Rob Brydon, Steve Coogan and Sir Stirling Moss. Recent filming has seen Bruno Senna putting ten classic cars through their paces round a racetrack and Jodie Kidd exercising a Jaguar XK120 at the Mille Miglia. There will also be the chance to see Quentin Willson driving Keith Richards' Ferrari 246 GT Dino on the French Riviera, Derek Bell in a Porsche 962 at Le Mans and a 1964 Brabham BT11 at the Monaco Historique. With the whole series filmed in stunning locations and shot in gloss HD, the whole feel is pure movie going James Bond-esque. Glamorous, sleek and undeniably sexy.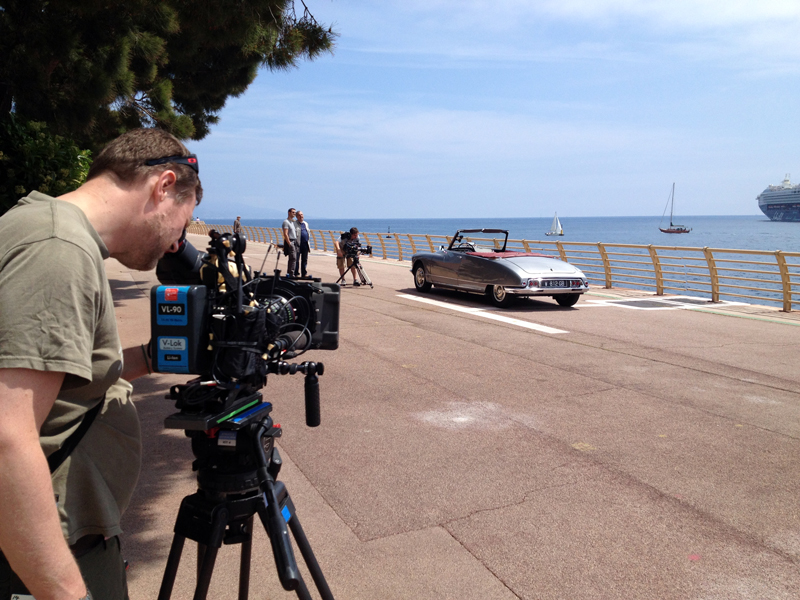 Presenter Jodie Kidd said:
Classic cars are beautiful, sexy and evocative; when you climb in and turn the engine something magical happens. The Classic Car Show is a back-stage pass to one of the most exciting and exhilarating forms of art that we have.
But it's not just for those connoisseurs of classics, as Sir Stirling Moss explains:
What they are doing with this show is impressive, it is going to introduce the world of classic cars to a whole new global audience.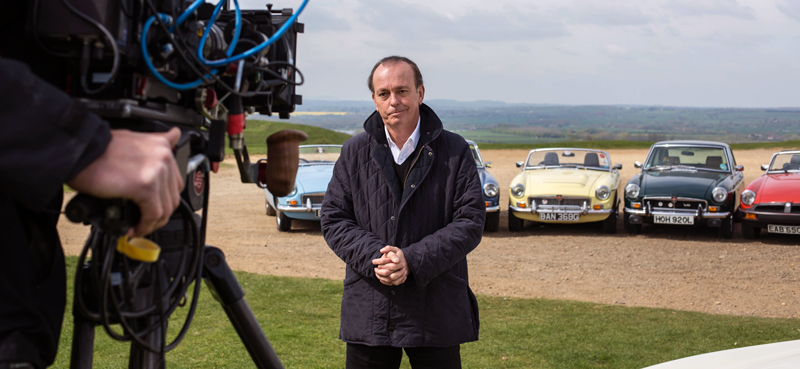 Amongst the many cars participating in The Classic Car TV Show are a pair of stunning Aston Martins DB5's and a glorious Mercedes-Benz 300 SL Roadster, all vehicles detailed and maintained by the award-winning Ultimate Detailing Studio based at the world-famous Brands Hatch race circuit.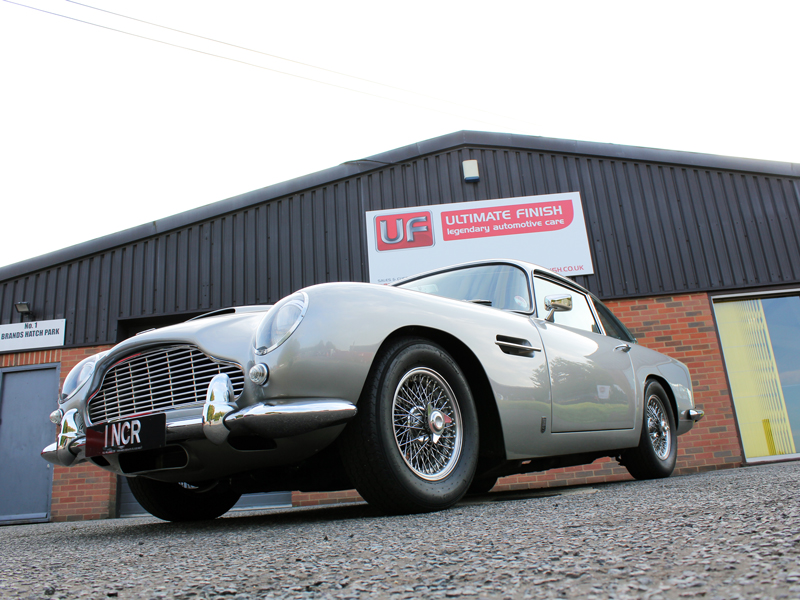 It's always nice to see the variety of cars at the Ultimate Detailing Studio, I love working on all of them. Classic cars pose different challenges to modern cars as they used different materials and dyes for the interiors, whilst paint and lacquer technologies have changed significantly over the years – so specialist knowledge is required in order to care for them properly. – Derek Ginger, Master Detailer, UDS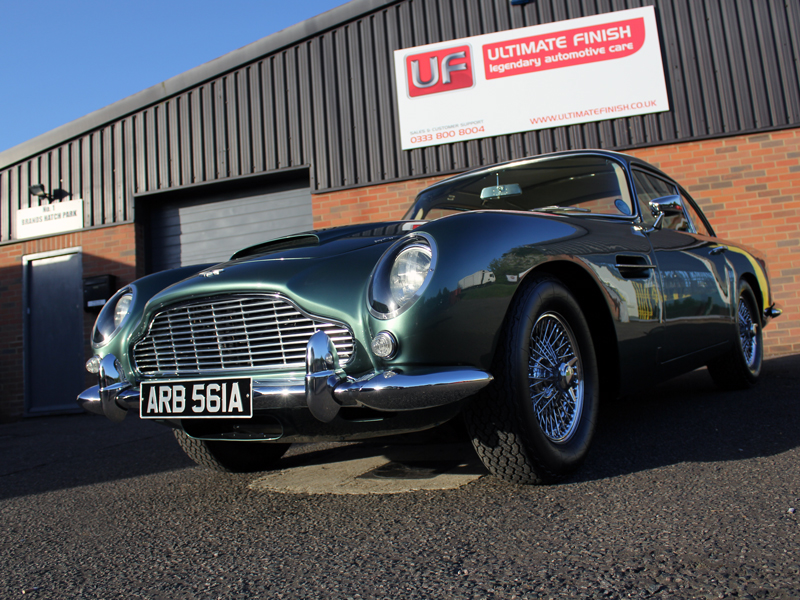 Managing Director of Ultimate Finish, Jez Gilman is delighted to be involved with a show specifically aimed at recreating the allure of the classic motor vehicle:
The modern super car receives a lot of attention, so it's great to be involved with a show determined to highlight the desirability of the classic car. Thanks to the James Bond franchise, the Aston Martin DB5 is instantly one of the most recognisable cars in the world and we are lucky enough to look after two of them, both featured in the show.

In addition to the two DB5's we are privledged to look after a Mercedes Benz 300 SL Roadster which also appears in the show. We prepared this iconic car for this year's Goodwood Revival where Sir Stirling Moss shortlisted it for 'Best In Show' – and we're very pleased to say it won! – Jez Gilman, Managing Director, UF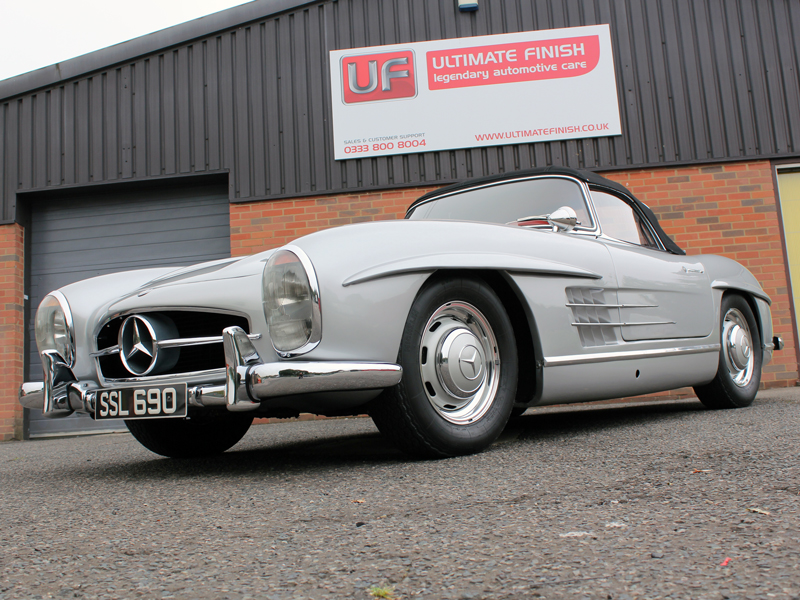 Viewers will have to contain their excitement though – The Classic Car Show will be formally launched at MIPCOM* in Cannes in October this year, with the first show airing in January 2015.
Keep up to date with the show on Twitter / Instagram / Facebook
Ultimate Detailing Studio – Award Winning Detailing. Call 0845 838 1200 to discuss your requirements and arrange a free vehicle appraisal.
Ultimate Finish – Innovative Automotive Care since 1999.