Time Warp Mazda RX-7 – Gloss Enhancement Treatment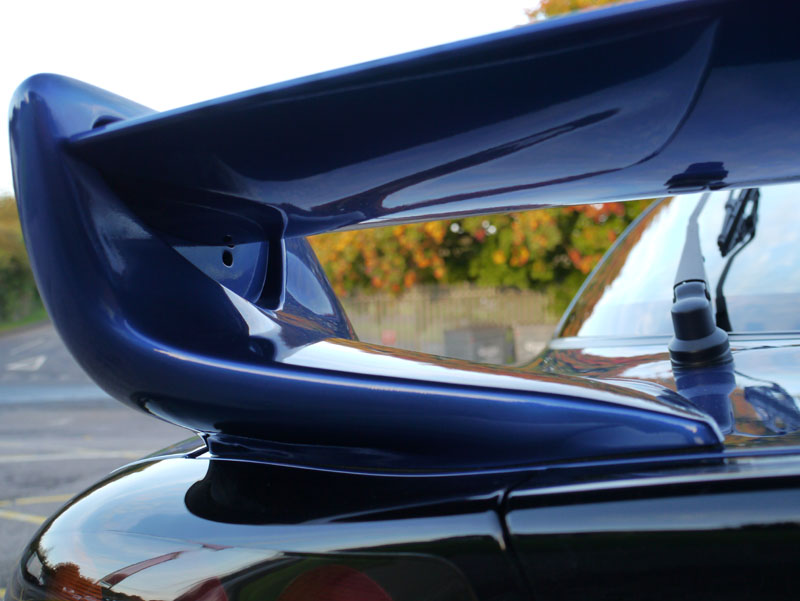 The Mazda RX-7 is a true Japanese icon of a two-seater (and later 2+2 seating) sports car. Many car enthusiasts will be familiar with the third generation RX-7 from its spotlight placement in the original Fast and Furious movie, but its heritage goes way back before that, with the first generation model driving onto the scene in 1978, and the last (sadly) rolling off the production line in 2002.
Since its debut, the RX-7 has always featured the unusual Wankel Rotary engine, which is both lightweight and compact. This was offered turbocharged in some markets on the third gen version, making the front mid-engine, rear-wheel-drive RX-7 a heady drivers car, which is now even more desirable than it was when in production.
A customer came with a rather special third generation Mazda RX-7, which was built in 1998/99 yet only has 2,000 miles under its wheels! The customer only ever takes his prized RX-7 out in dry weather, and it shows, with an undercarriage that is as clean as the day it left the Mazda factory.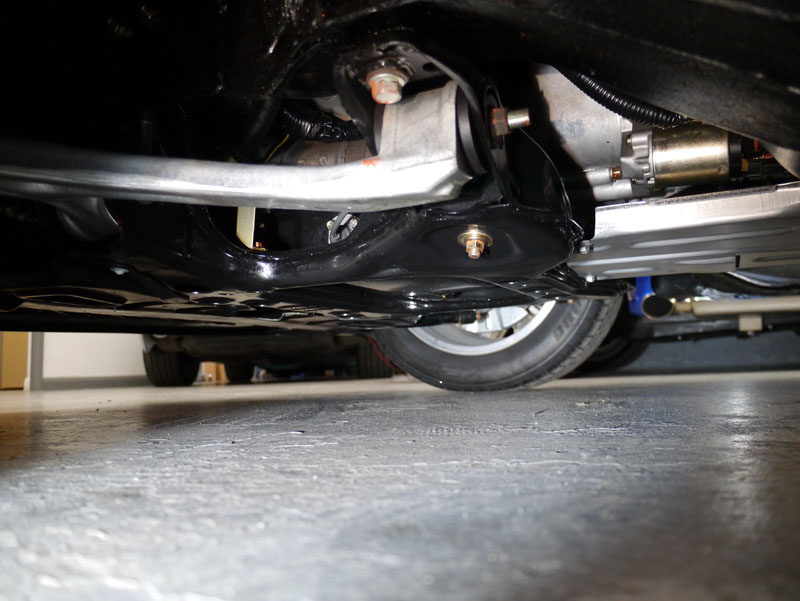 With that in mind, and the fact the owner (rightly) pampers his RX-7 regularly to start with, he opted for our Gloss Enhancement Treatment, to bring back a lustre and protection to the striking blue paint, wheels and any britework.
For the wheels, we used the ever-popular Valet Pro Bilberry Wheel Cleaner, plus Bilt-Hamber Korrosol Fallout Remover to safely, but thoroughly, clean the wheels. Other area's such as the wheel arches, inner-bonnet panel and shuts were treated to Bilt-Hamber Surfex HD, before we moved onto our favourite part of the detail – snow foaming. For this, we went with our own brand named Ultimate Snow Foam, before rinsing the RX-7 down.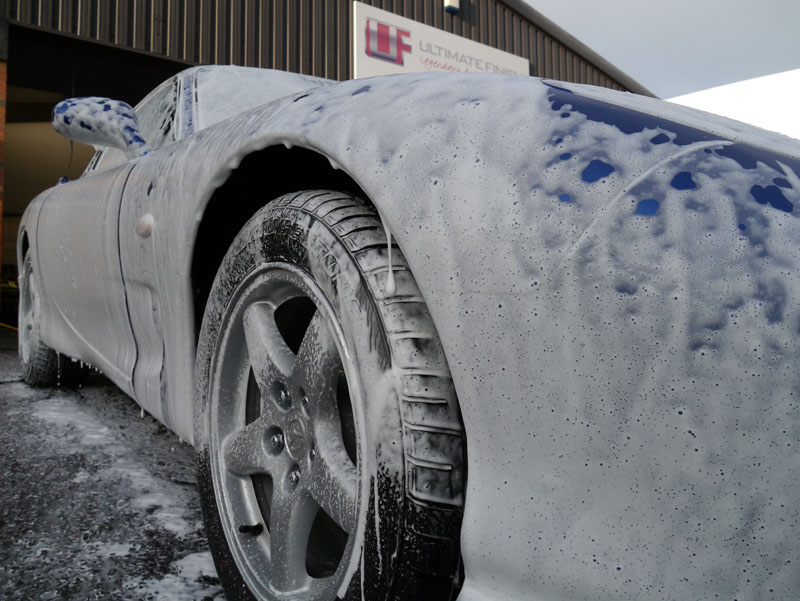 The next stage was to use Swissvax Car Bath, a high-quality car shampoo which is pH-Neutral, and works by gently and effectively breaking the bond between dirt and the paint surface. Alongside that we wore and used the soft Meguiar's Lambswool Wash Mitt.
Another rinse of the Mazda involved using our AQUA GLEAM De-ionising Water Filters, which – as per the name – filters the water 100% effectively, removing the minerals and therefore leaving no chance of watermarks or streaking. The car was then dried off with the super-absorbent, soft and rather large Microfibre Madness Dry Me Crazy.
Bilt-Hamber Auto Clay – Soft was used for the claying stage, removing any fallout and ingrained grime efficiently and effectively, and also showing up the scratches and swirls in the paintwork – ready for the correction stages.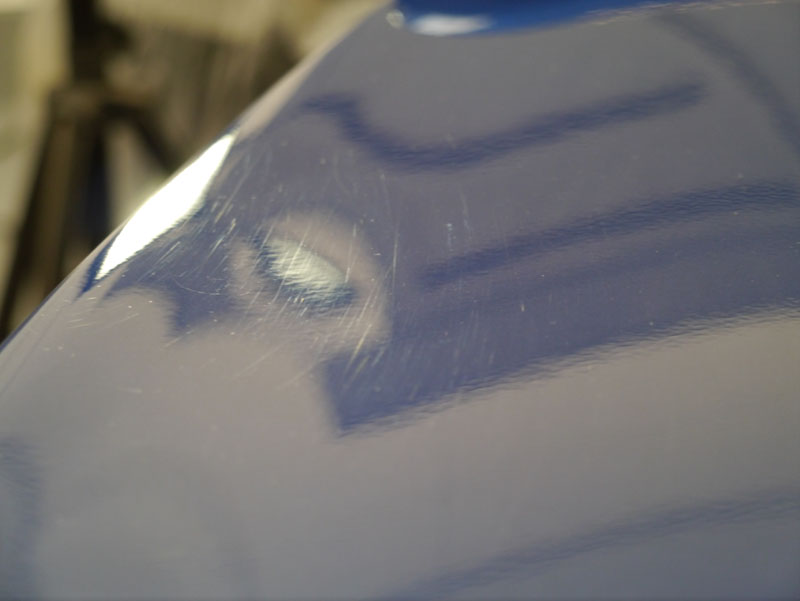 Time for the paint to be brought back to better-than-original, and we were genuinely excited to see the results on this unique Mazda RX-7. Using the FLEX PE14-2 150 Rotary Machine Polisher with SCHOLL Concepts 5.75 Inch / 145mm Black SOFTouch Waffle Finishing Pad and SCHOLL Concepts S17+ High Performance Compound, which is a one-step multi-purpose polishing compound, and uses iPT (intelligent Powder Technology) – it is a purely aluminium-oxide based powder which removes even deep scratches with ease, we did two passes with the machine polisher before moving onto the final stage.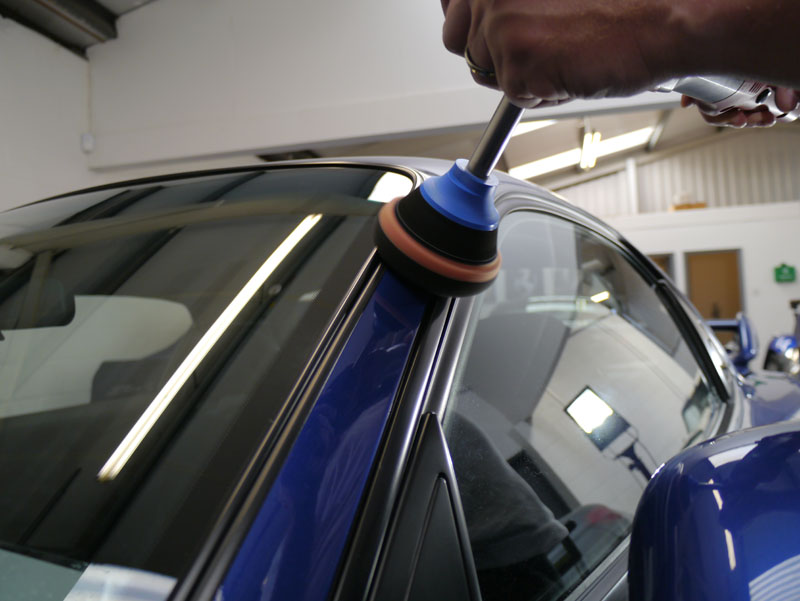 For a final finish, we went with Swisvax Endurance™ – Professional PTFE Glaze. This is a new and special product, which has been developed for use by professional detailers only. It involves carefully heating each panel to 30˚ Celsius, before applying the carnauba wax and PTFE-based product. The results are a 'Teflon-pan' effect, which repels water, bugs and dirt with extreme competence, protecting the paintwork against even harsh weather and fallout.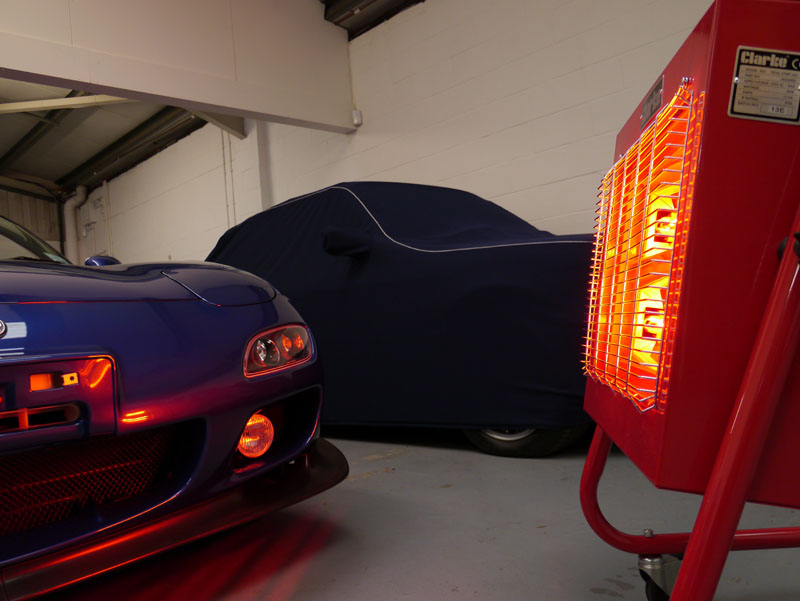 Of course, the rest of the RX-7 is as important as the bodywork, so the wheels were protected with Gtechniq C5 Alloy Wheel Armour sealant, the glass with the Gtechniq ClearVision Screen Kit, whilst any exterior rubber trim or seals were treated to Swissvax Seal Feed, which prevents rubber from going brittle and cracking – instead making it as soft and flexible as it should be.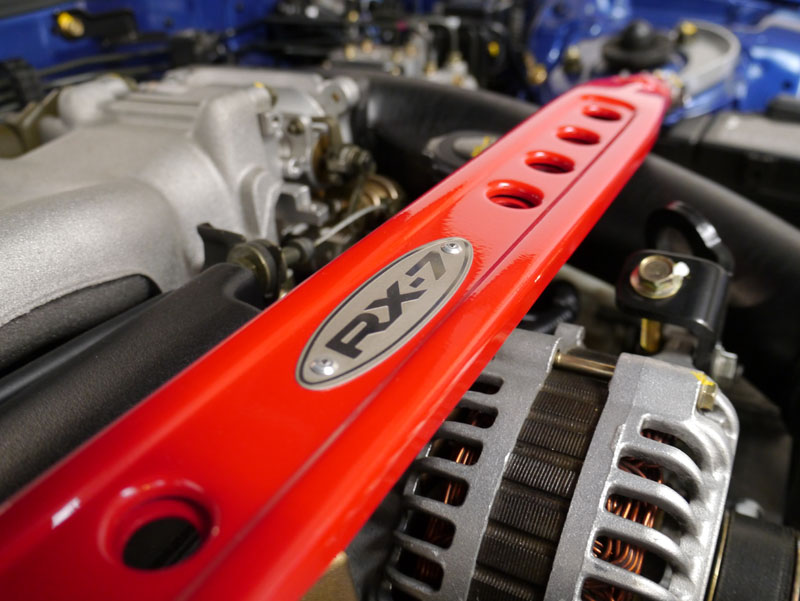 Finally, any britework was cleaned and protected using the superb Swissvax Metal Polish.
The results of our Gloss Enhancement Treatment are show in the photographs. The paintwork is beautifully restored and any scratches or swirl marks completely removed. There's a richness, depth and shine that goes way beyond even the point of original sale at the dealership, reflecting both the surroundings, and our level of detailing.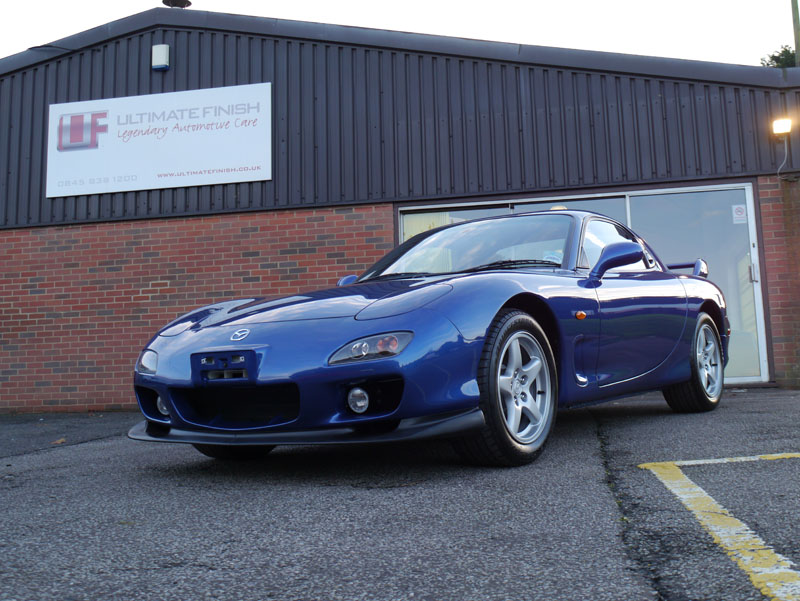 Should this stunning Mazda RX-7 ever see rain – which is doubtful – you can absolutely believe those raindrops won't have a chance of settling on it.
Ultimate Detailing Studio – Award Winning Detailing. Call 0845 838 1200 to discuss your requirements and arrange a free vehicle appraisal.
Ultimate Finish – Legendary Automotive Care since 1999.