UF Detailing Services – Clean Technology For All Round Protection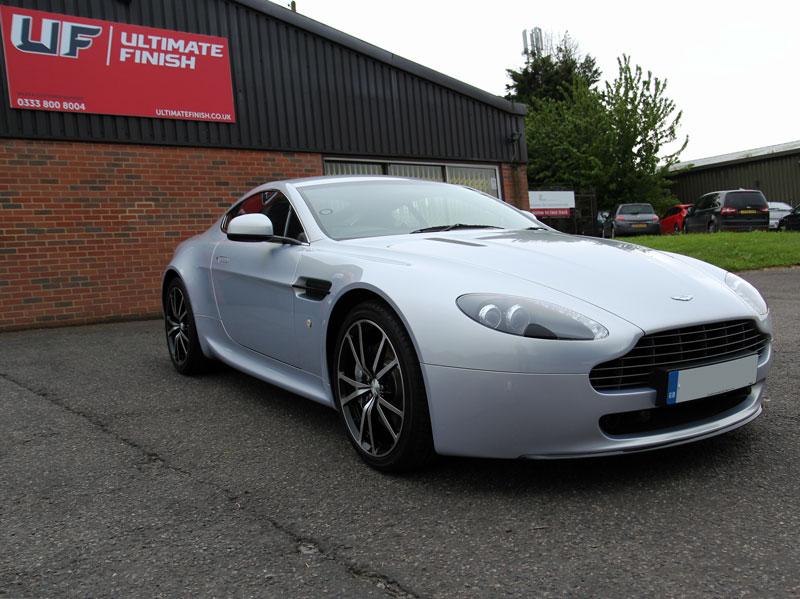 The award-winning UF Detailing Studio has long been established at the world-famous Brands Hatch race circuit and, more recently, in Luton, Bedfordshire. Over the years, technologies move on and with them, customer requirements change. In response to improvements in car care technology, UF Detailing Studio has revised the detailing products and services on offer to ensure customers continue to receive the very best treatments for their cherished vehicles.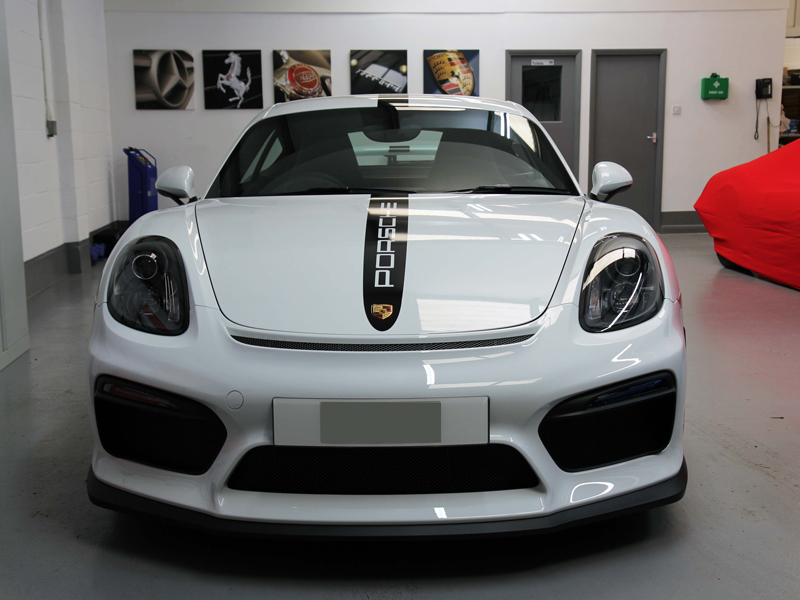 There are three main types of services available: New Car Protection, Gloss Enhancement Treatment and Paintwork Correction Treatment.
New Car Protection treatments take between 1-2 days depending on the options selected and are designed to help owners protect their investment from new.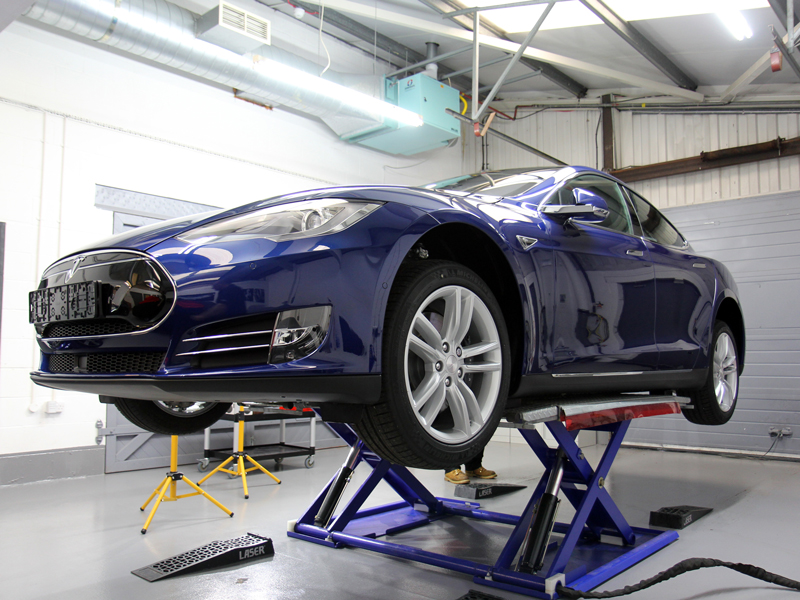 In spite of expectations, new cars are not always delivered in pristine condition. Typically, contamination adheres itself to the vehicle during transportation to the dealership and this combined with poor preparation techniques prior to hand over can result in paintwork that is already displaying signs of damage. It is important that these defects be identified and removed from the paintwork before any protective coating is applied, otherwise, the damage is sealed beneath the coating. UF ensures that all bonded contamination is removed, vestiges of transportation wax eliminated and any paintwork issues identified and resolved. Owners then have the option to select the level of protection they require from a range of the very latest cutting edge nano-ceramic coatings. These coatings are inherently durable and resistant to extremes of pH, providing comprehensive protection from wash-induced swirls, industrial and environmental fallout. View examples of New Car Protection treatments here.
Gloss Enhancement Treatments take between 1-2 days and are designed for used cars with light swirling, fine scratches and faint oxidation of the paintwork.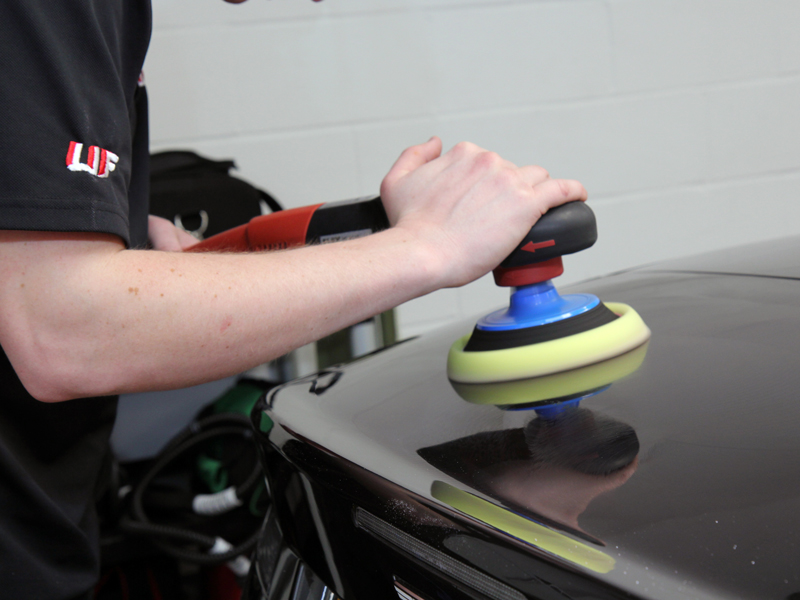 Over time, paintwork becomes swirled, usually through the weekly wash process where dirt and grit come into contact with the surface. Acid rain, industrial and environmental fallout, bird lime and adhesives such as tar all conspire to take the edge off the clarity and shine of the paint. During a Gloss Enhancement Treatment a thorough decontamination and deep cleanse of the paintwork is carried out before being assessed for the level and type of damage. The appropriate tools and products are then selected and the paintwork is carefully enhanced and refined using machine polishing techniques to restore the clarity and gloss. The finish is then protected with a choice of the latest nano-ceramic coatings. View examples of Gloss Enhancement Treatments here.
Paintwork Correction Treatments take between 2-3 days and are reserved for vehicles with heavy swirling, random deep scratches, severe oxidation and staining.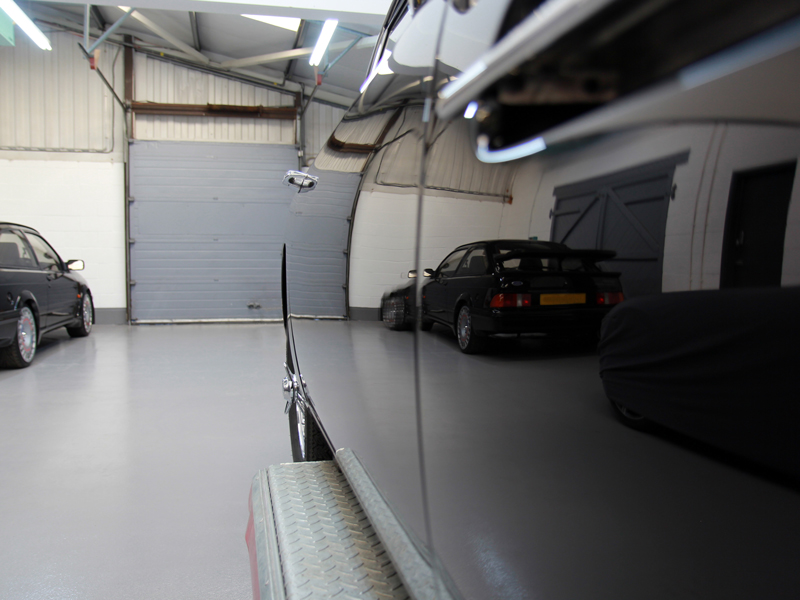 Paintwork can become heavily marked through a variety of reasons including the use of mechanical car washes, scratches from bushes and shrubs, poor upkeep, being stored outside for extended periods of time. Classic cars typically have older paintwork, where technology had not advanced to the levels found today. As such their paint can be soft and easy to damage. Cars with extensive damage are carefully corrected and refined using multi-stage machine polishing to remove all blemishes, restoring the paintwork to 'as new' condition before being protected with a nano-ceramic coating. View examples of Paintwork Correction Treatments here.
Sizing: The car market has moved on too, with such a variety of sizes UF now offers four pricing categories:
Group A: e.g. Aston Martin Cygnet, Fiat 500, Classic Mini, Smart, etc.
Group B: e.g. Audi A4/TT, BMW 3/5 Series, Ferrari 360, Porsche 911, etc.
Group C: e.g. Audi A8, BMW 6/7 Series, Range Rover Evoque, etc.
Group D: e.g. Audi Q7,  BMW 8 Series, Rolls Royce, etc.
Protection Levels: Depending on the protection required, UF offer three levels of tried and tested sealant and sealant combinations.
Nano-Ceramic Standard: Gtechniq C1 Crystal Lacquer is a nanotechnology-based biomimetic ceramic sealant that forms an ultra-hard, sub-micron crystalline film over the surface of a vehicle's paintwork. Resistant to wash swirls and chemicals with high or low pH, C1 repels dirt, water, oils and road grime whilst providing a high gloss shine. Durability 1-2 years.
Nano-Ceramic 'Plus': An upgrade to standard, these flagship sealants provide increased levels of swirl protection, gloss and hydrophobic performance for between 2-3 years. Choose from:
Gtechniq Crystal Serum: Gtechniq's top of the range sealant available for professional application only through Gtechniq-approved detailers. Crystal Serum provides significant protection from wash-induced swirls.
Kamikaze Collection Miyabi Coat: Representing the Japanese aesthetic ideal of elegance and refinement, the unique formulation provides glossy finish highly resistant to water spotting.
Nanolex Si3D: This nano-ceramic sealant combines silicon dioxide with thermoplastic components to form a high-density, flexible, cross-linked matrix, resistant to abrasion and harsh wash chemicals.
Nano-Ceramic 'Ultra': The pinnacle in protection, this service enables customers to opt for extra-protective dual layer sealants increasing durability to between 3-5 years. Choose from:
Gtechniq CS Black: Gtechniq's Crystal Serum topped with an additional layer of ultra-slick EXO V2 Ultra-Durable Hybrid Coating, to further increase gloss levels and water beading.
Kamikaze Collection Miyabi Coat + ISM Hydrocarbon Coating:  ISM blends optically clear hydrocarbons with ceramic components. When combined with Miyabi the result is a stunning reflective shine with long-lasting performance.
Nanolex Si3D HD: Works differently to many nano-ceramic sealants. Si3D HD utilises a 3D matrix that cures to form a cilia-like surface which repels dirt, water, oils and grime highly effectively. The repelling properties are so efficient, nothing will bond to it – not even another layer of sealant!
Matte Protection Treatment: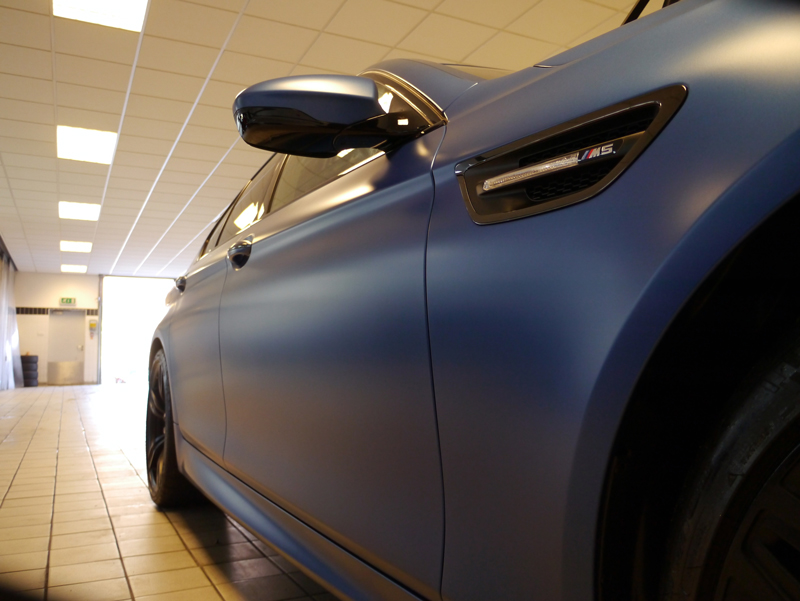 Satin matte paintwork requires specialist products to protect the sensitive surface. The non-gloss finish is particularly susceptible to marks from grease and oils, even from fingertips, as well as damage from UV, industrial and environmental fallout. Protecting the satin effect is key to preserving both the look and the resale value of the vehicle. Traditional car care products are designed to enhance the gloss on lacquered paintwork and are unsuitable for use on matte finishes. UF Detailing Studio uses products from world-class manufacturers, Swissvax and Nanolex, specifically formulated to protect the non-reflective finish on matte paintwork and wraps, to ensure the vehicle stays looking its best.
To compliment the paintwork protection services on offer, a range of additional services is available: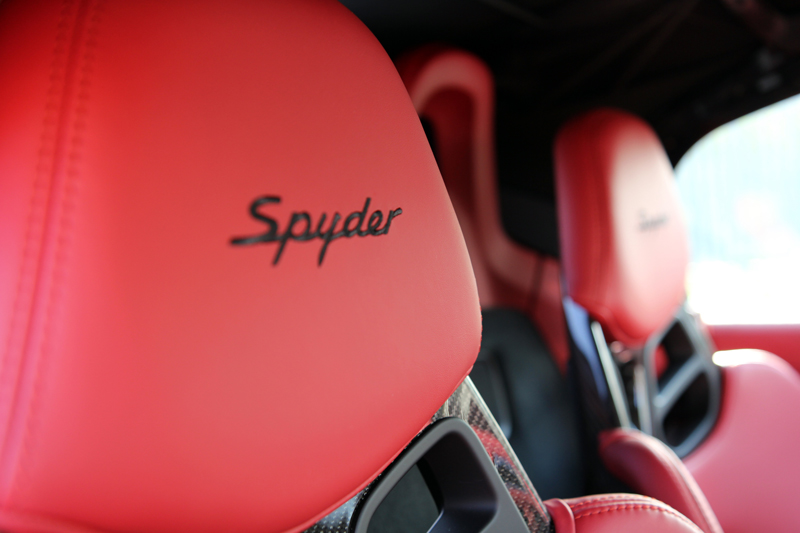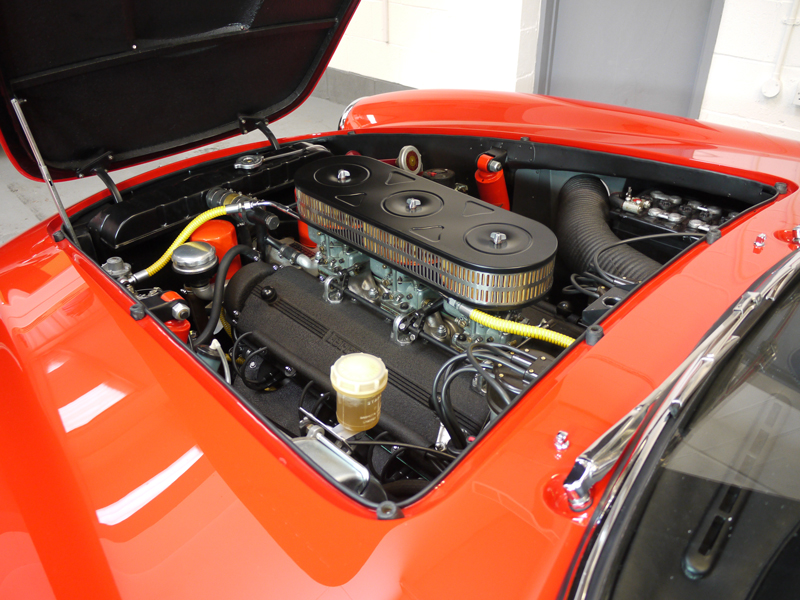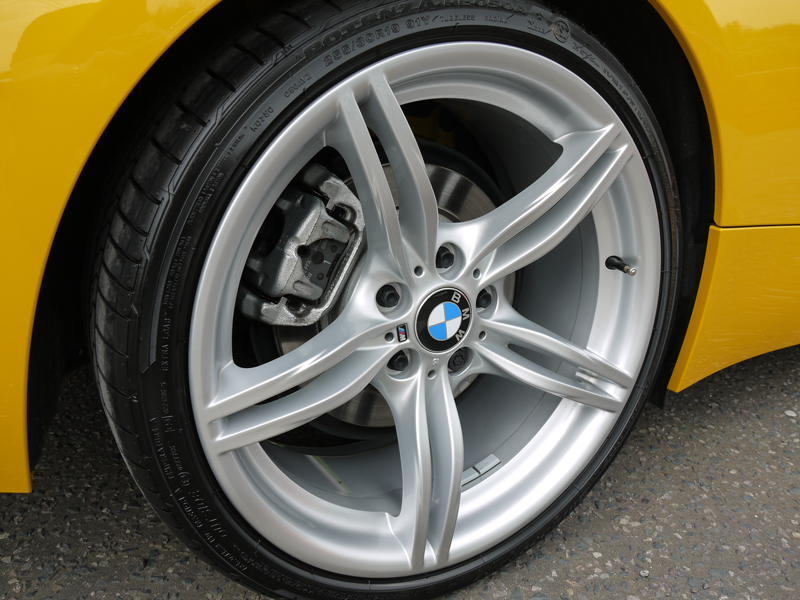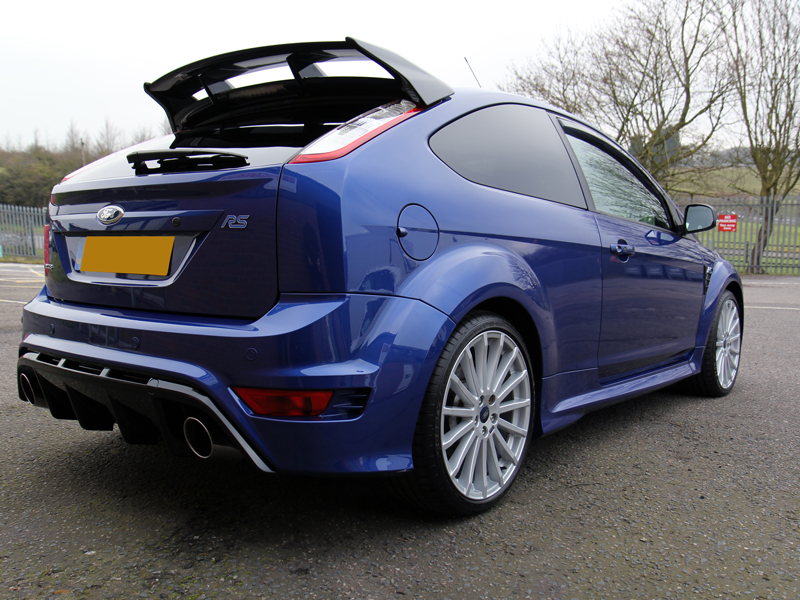 If you would like to discuss any of our detailing services please contact our friendly and knowledgeable team on the number below. We offer a no obligation, free appraisal to assess the condition of your vehicle and hence the treatment required. A courtesy car is available at our Brands Hatch studio subject to availability or alternatively we can arrange to collect and drop you off at one of the local train stations just a short distance away and all within easy reach of London. We also offer a covered collection and delivery service by prior arrangement.
UF Detailing Studio – Award Winning Detailing. Call 0333 800 8004 to discuss your requirements.