Choosing A Detailing Service – Which Is The Right One For My Car?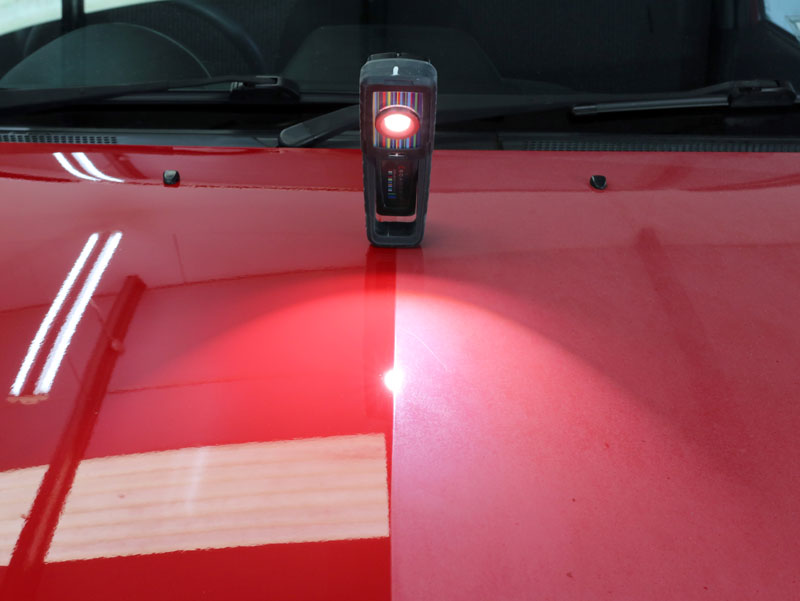 When it comes to detailing services, it can be challenging to determine which is the most appropriate for your vehicle. A good place to start is by understanding the purpose of each type of detailing service and what outcome each is designed to achieve.
Decontaminatiion, preparation & protection
All detailing services start with the essential process of decontamination, followed by preparation and protection.
Decontamination removes brake dust particles, diesel splatter, grime, tree sap, tar, dirt and grit.
Preparation ensures the paintwork is as free from blemishes as the treatment dictates.
Protection for the paintwork involves the application of a ceramic sealant. These are extremely durable coatings that form a chemical bond with the car's clear coat to become the upper most surface of the vehicle. Once cured, ceramic coatings require aggressive machine polishing to remove, so it's essential the paintwork be in as pristine condition as possible prior to the coating being applied otherwise contamination or paint defects become sealed underneath.
Ceramic coatings are virtually impervious to strong alkaline or acidic chemicals, they resist etching from bird droppings, acid rain and bug squash. They also provide a hydrophobic function: without a hydrophobic coating, water 'splats' onto paintwork, forming flat mini puddles on the surface. With a ceramic coating in place, water is forced into sub-spherical droplet, so it covers less area and is more easily removed. Contamination within the water is, therefore, also discouraged from adhering to the surface, so paintwork remains cleaner for longer and is easier to clean during the weekly wash.
There are a variety of ceramic sealants on offer and largely, they perform similar functions with the main differences being how long they last. Some offer additional features, such as self-healing properties (minor swirls become invisible again with the application of a heat source) and enhanced swirl resistance.
Which service and why?
So, if all detailing services essentially contain the same steps, how can you determine which level of service is the right one for your car?
The appropriate detailing treatment is selected based on the condition of the paintwork and the desired result. UF Studio now offers four treatments: New Car Protection, 1-Stage Gloss Enhancement, 2-Stage Gloss Enhancement and Paintwork Correction. All detailing treatments include a thorough decontamination process using non-contact methods as far as possible to eliminate all traces of contamination. Once clean and dry, they are closely inspected under high-intensity lighting prior to machine polishing to determine where any blemishes are. Paint depth readings are taken to determine the paint coverage and to highlight any potential problem areas such as smart repairs.
New Car Protection
As the name suggests, this detailing treatment is for cars arriving straight from a dealership. The rationale for New Car Protection is to give the vehicle's paintwork the best possible protection right from the beginning so as to maintain its appearance for as long as possible. New Car Protection serves a dual purpose: the 'as new' aesthetics are preserved for longer, increasing the enjoyment factor for the owner. This treatment will also help preserve the resale value of a vehicle.
When buying a pre-owned car, many prospective buyers will be looking for signs of damage, wear and tear. As well as using any damage found as sticking points for negotiating the price down, often they will use the appearance as a marker for how well a vehicle has been mechanically maintained. The thinking here is that if a car has been well looked after on the outside, it probably has been well looked after under the bonnet too. Protecting a car from the start of its life is a more cost effective way of ensuring the appearance is preserved rather than having to resolve issues at a later date.
In addition to standard decontamination processes, new cars are also treated for adhesives as typically they are protected with coverings during transportation from the factory to the dealership.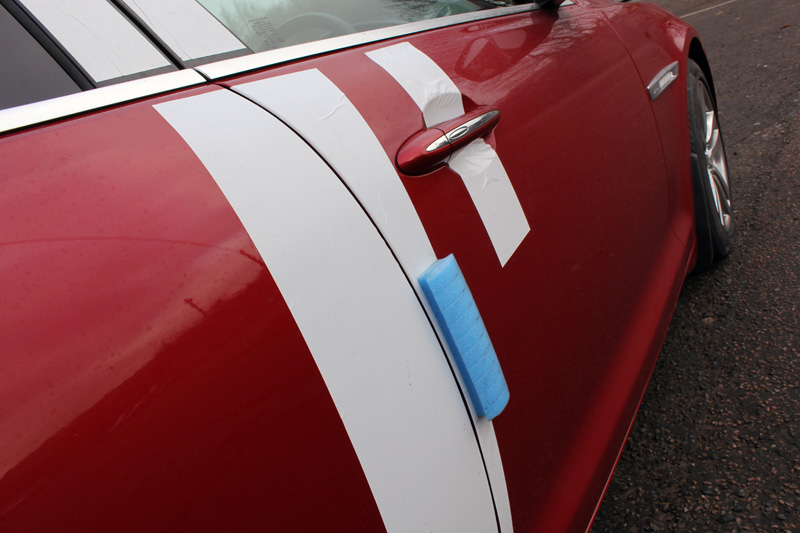 Once the protective coverings are taken off, the residue left behind can attract dirt and therefore safe removal using a glue and tar remover is essential. New vehicles are treated comprehensively for iron contamination that comes from two main sources: brake dust particles generated when the car is driven from the dealership to the detailing studio, and also from transportation: many vehicles make part of their journey from factory to dealership via train and are often stored in railway sidings overnight. As other trains pass, braking causes iron particles to become airborne which land on the nearest surface and bond. It's vital to effectively remove iron contamination as it swells when it oxidises and this can cause pitting in the substrate it is bonded to.
Following decontamination, the vehicle is carefully washed and dried taking care not to add marks into the clear coat. Being brand new, the paintwork is expected to be pristine, however, this isn't always the case. Therefore, the paintwork is inspected under high-intensity lighting to show up swirls, scratches or other blemishes that may have been introduced at either the factory or dealership stage.
For brand new vehicles, the paintwork should require only a light polish with a soft polishing pad and a fine grade compound to eliminate any fine swirls and bring the paintwork's gloss up to maximum.
1-Stage Gloss Enhancement Treatment
This treatment is designed for fairly new cars, typically with up to a thousand miles on the clock. At this point, the vehicle has probably been washed a few times and between washing and day-to-day wear and tear, a few swirls and possibly the odd scratch may have appeared in the paintwork. It may also be the car has marks incurred at the dealership prior to the vehicle being collected by the new owner and these blemishes will still be visible if they've not previously been attended to.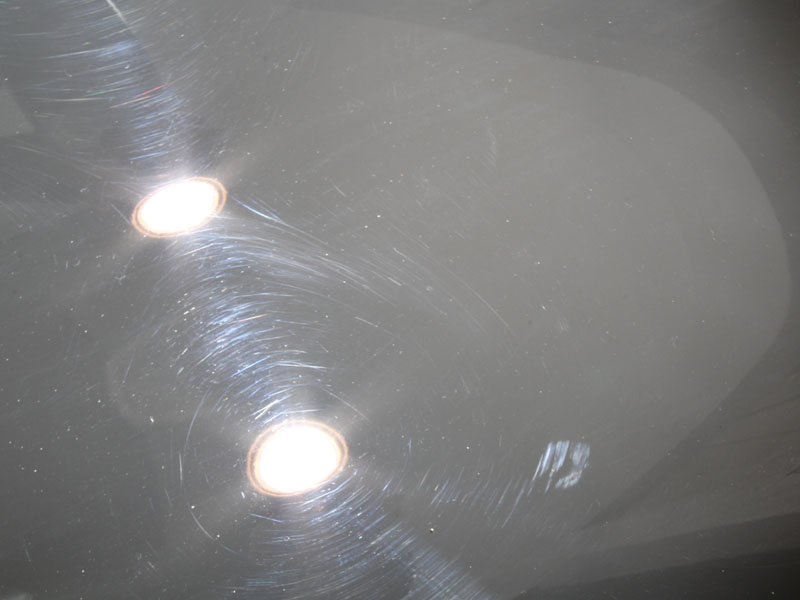 A 1-Stage Gloss Enhancement will deal with these issues and it may also be the appropriate treatment for slightly older vehicles that have been well maintained and have incurred only light blemishes.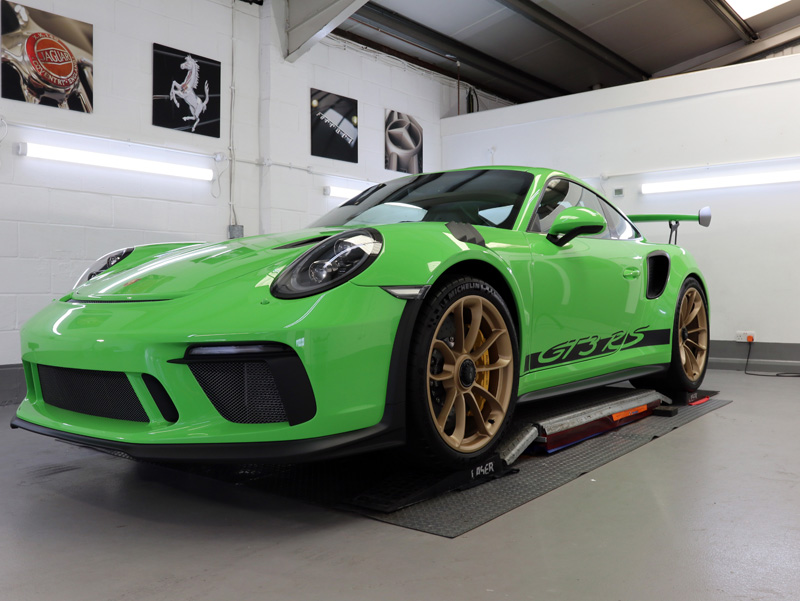 2-Stage Gloss Enhancement Treatment
This treatment is typically reserved for cars where their paintwork is in poor condition, with a significant number of wash swirls, deep scratches, pigtail marks and buffer trails. It's quite common for dealership ex-demonstrator vehicles to require this level of treatment in spite of their relative newness as these vehicles are subjected to frequent (often daily) and hurried washing between potential buyers.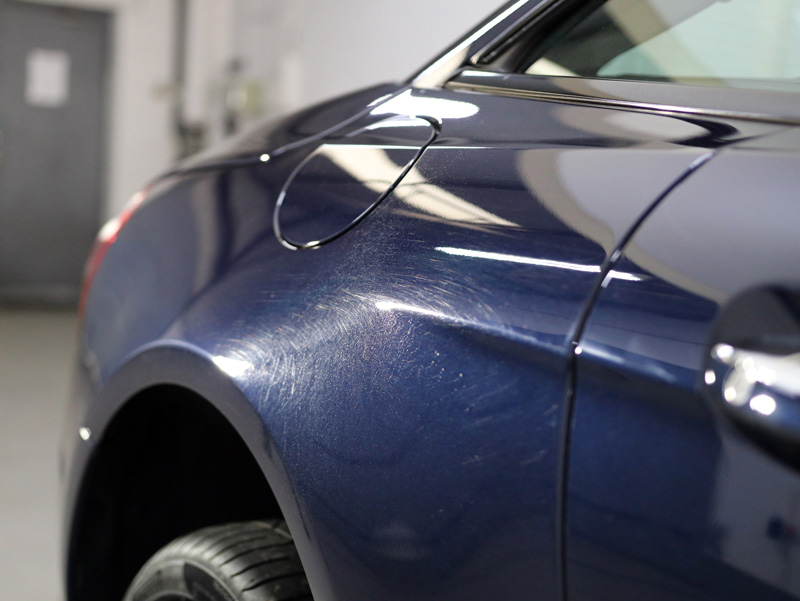 2-Stage Gloss Enhancement treatments take longer and potentially require more intensive machine polishing to eliminate blemishes. This treatment may also be suitable for well maintained cars whose owners require a 'show winner' finish and for those cars purchased as 'investment' cars. A car that has been subject to poor machine polishing at an earlier date resulting in a significant amount of pig tailing or holograms may also require a 2-Stage service.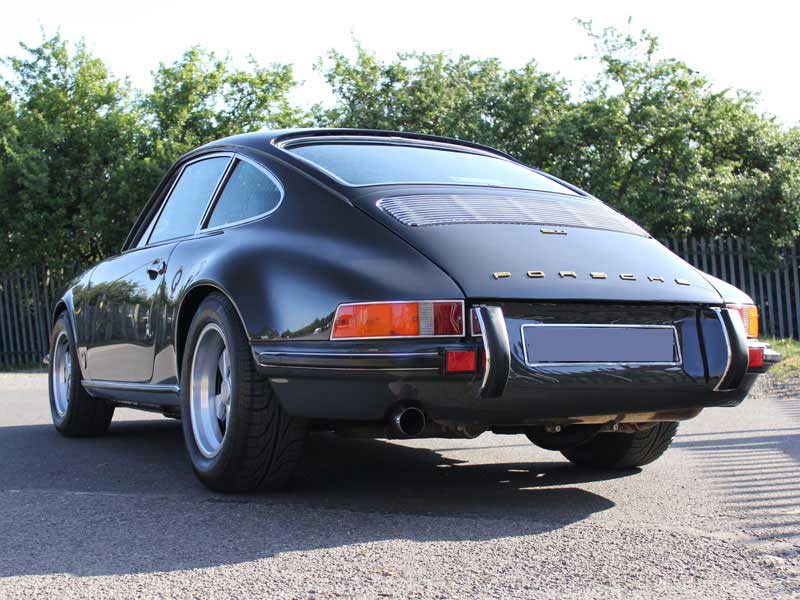 Paint Correction Treatment
This is the most extensive paint restoration process typically reserved for vehicles where their paintwork is in extremely poor condition. Such cars will present with a proliferation of swirls to the extent the paint finish appears flat, dull and the colour may even appear patchy.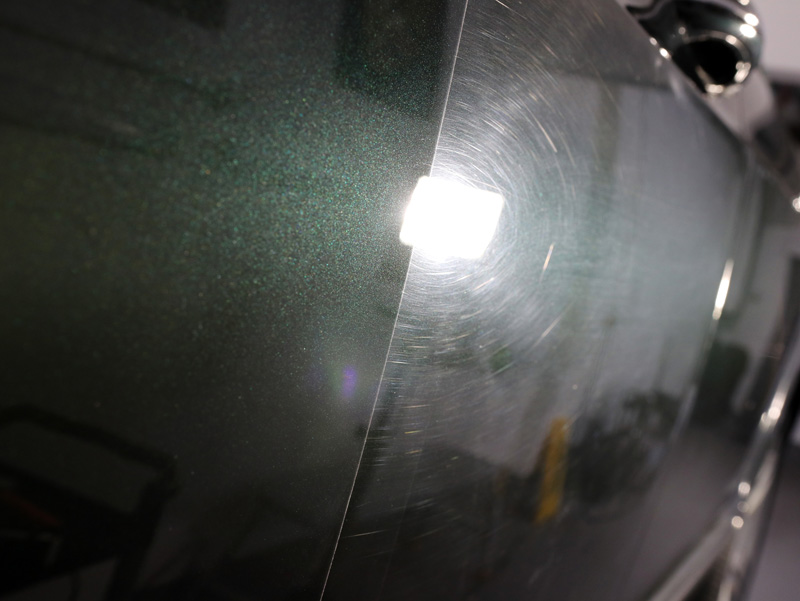 Paintwork Correction may also be the most appropriate treatment for classic cars that have been bought as an investment, cars bought as to be entered as show cars, or Concours vehicles, requiring paintwork perfection. As Paint Correction Treatments will remove more microns of clear coat than other treatments, and, as the clear coat is the protective element for the paint pigment, this treatment is reserved for all but the most severe cases and usually would only be recommendeded a handful of times during the lifespan of the vehicle.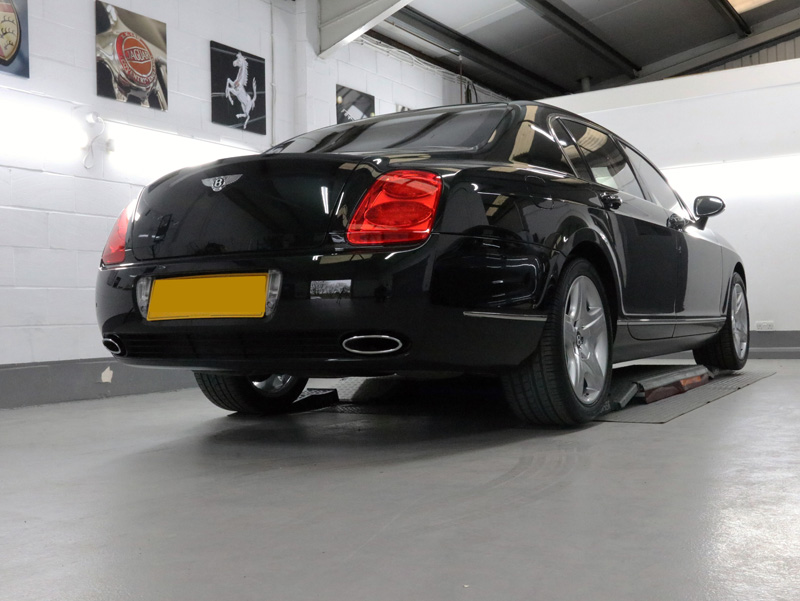 Once the detailing treatment has been selected, UF Studio offers customers four levels of sealant protection: Standard, Pro, Pro+ and Ultra.
Standard: this uses one of the best consumer ceramic coatings available to purchase and apply at home, should the customer have the facilities to do so. Customers may choose between Gtechniq Crystal Serum Light and Kamikaze Collection Miyabi Coat, both of which deliver swirl resistance and protection against chemicals, dirt, salts and oils.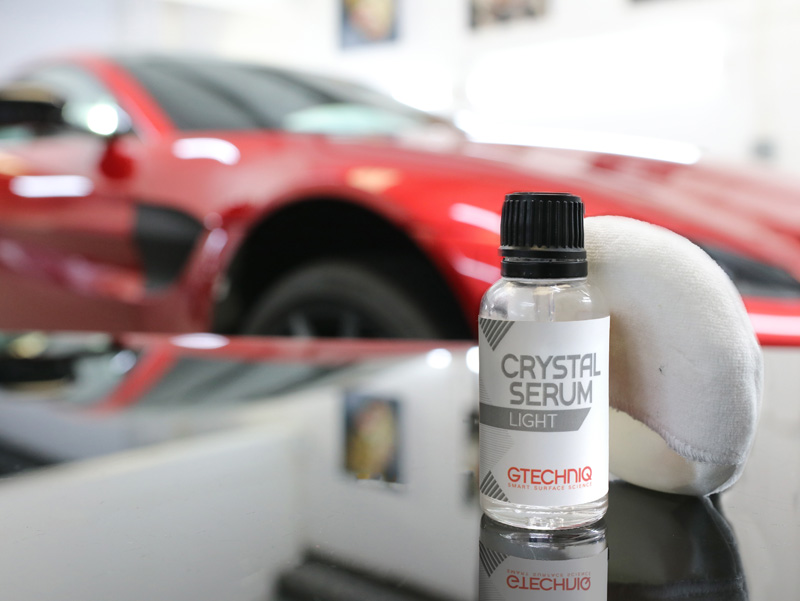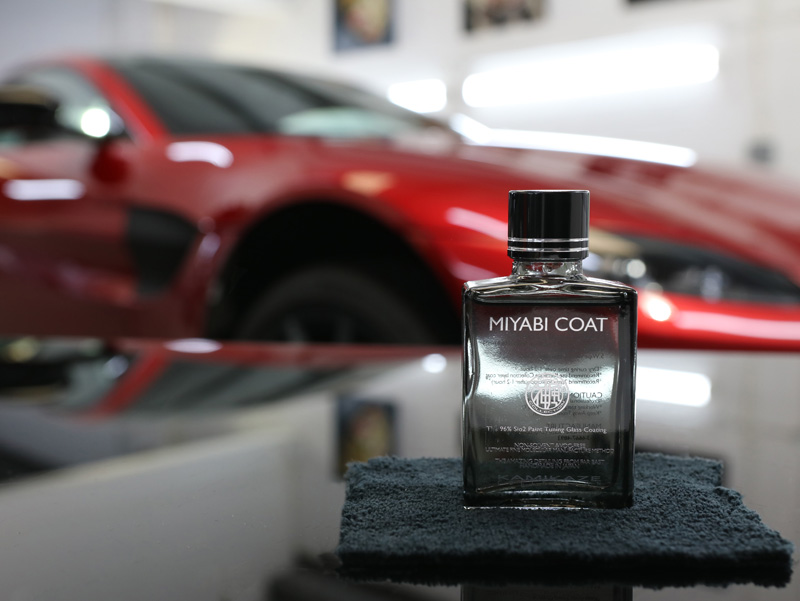 UF Studio provides a durability guarantee for 12,000 miles*. This is the ideal choice for car owners looking for the peace of mind of having their vehicle professionally prepared and protected whilst keeping within a budget.
Pro: This provides a single layer ceramic coating protection using a ceramic coating available only through manufacturer trained and approved detailers. UF Studio currently offers this service with Crystal Serum Ultra (CSU), Gtechniq's 'professional only' flagship coating, or Zipang Coat from Kamikaze Collection.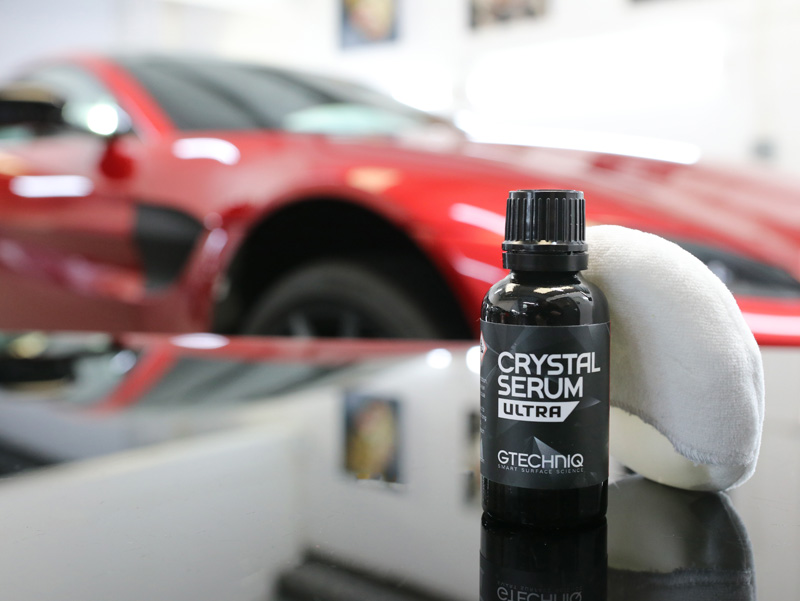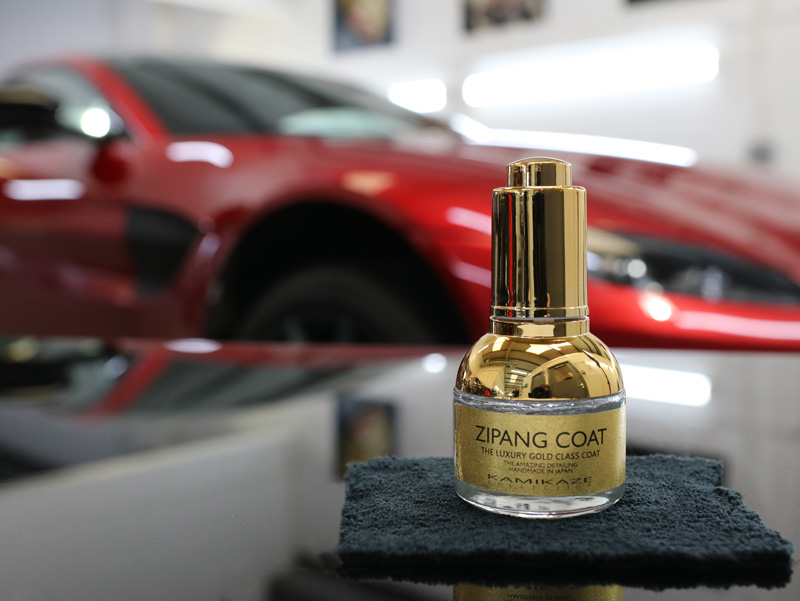 Both offer protection against chemicals, dirt, salts and oils, plus increased protection from wash swirls: CSU is highly swirl resistant and Zipang Coat has self-healing properties. For this level of service, UF Studio provides a durability guarantee of 24,000 miles*.
Pro+: A dual-layer of protection using Gtechniq's 'professional only' coating Crystal Serum Ultra plus EXO V4 Ultra Durable Hydrophobic Coating, or Kamikaze Collection Miyabi Coat plus their 'professional only' Zipang Coat.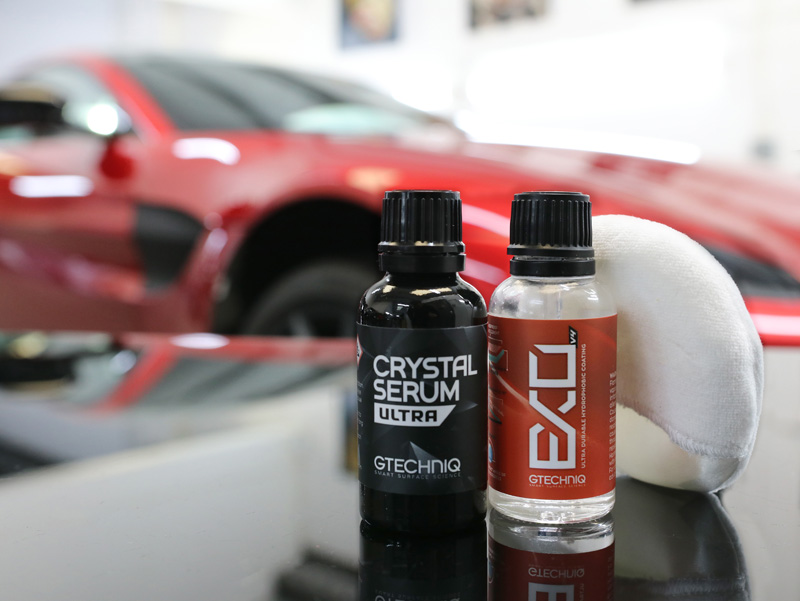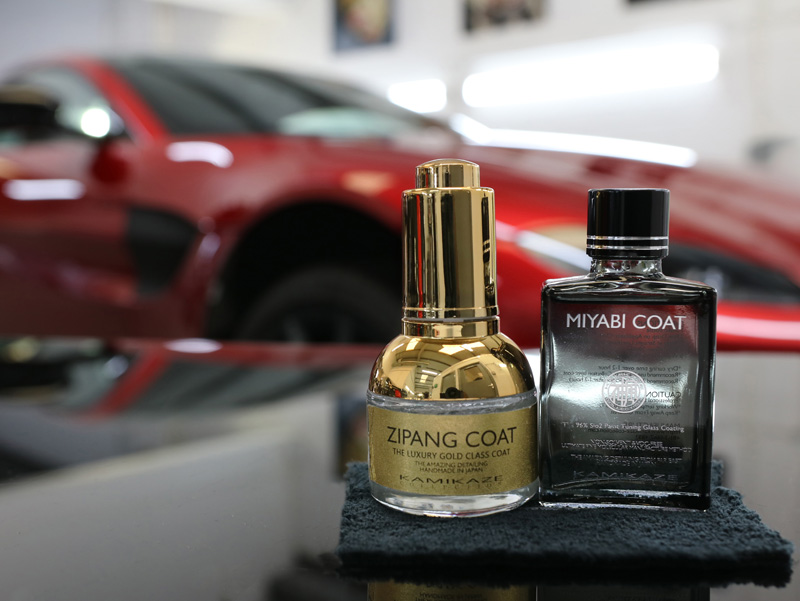 The dual layer provides increased swirl resistance, along with enhanced hydrophobic properties and significantly enhanced colour vibrancy and gloss. UF Studio provides a durability guarantee for 36,000 miles* for this level of service.
Ultra: This involves a two-stage coating and for this level, UF Studio offers Kamikaze Collection ENREI. Available as a service only through the Kamikaze Collection certified detailers who have been trained in the specific methods of application for this state-of-the-art, 2-stage sealant, ENREI delivers the ultimate in protection and gloss whilst further increasing hydrophobic properties. Here, UF Studio provides a durability guarantee for 60,000 miles*.
In addition to the four main detailing treatments, UF Studio continues to offer a variety of add-on services to protect wheels, glass, engine bays, leather and fabric interiors. As part of a comprehensive concierge service, Paint Protection Film and Alloy Wheel Refurbishment can also be arranged whilst your vehicle is in our care.
Contact Us
If you're considering having your vehicle's appearance cosmetically enhanced and protected, or would like to discuss the most appropriate detailing treatment for your vehicle, complete the online form here to receive a bespoke, no-obligation quotation via email.
You can read more about the coatings used at UF Studio in previous articles: Kamikaze Collection Ceramic Coatings at UF Studio and Gtechniq Ceramic Coatings at UF Studio.
Visit Ultimate Finish for the best car care and detailing products from around the globe.

Have a question on any of our services or products?
Email sales@theultimatefinish.co.uk or call 01474 360 360.
Our team is on hand, Monday to Friday, 8am-5pm.