White Details – Kamikaze Collection & Ford Escort RS Turbo
The detail as an art. It's the motto of Kamikaze Collection and it fits rather perfectly. Think of the handmade Japanese products from Kamikaze being comparable to the finest oils that lie in waiting to be applied to a perfect canvas, the canvas being the car. And, without doubt, in the world of car detailing today, one of the most respected 'artists' in the industry is Jim White of White Details.
Jim has been providing his very own form of car detailing art for viewers on YouTube via his channel 'WhiteDetails' all over the globe for several years now and for his latest 'oil painting' subject – a Ford Escort RS Turbo – he turned to a selection of some of the Kamikaze Collection's bespoke compound technology.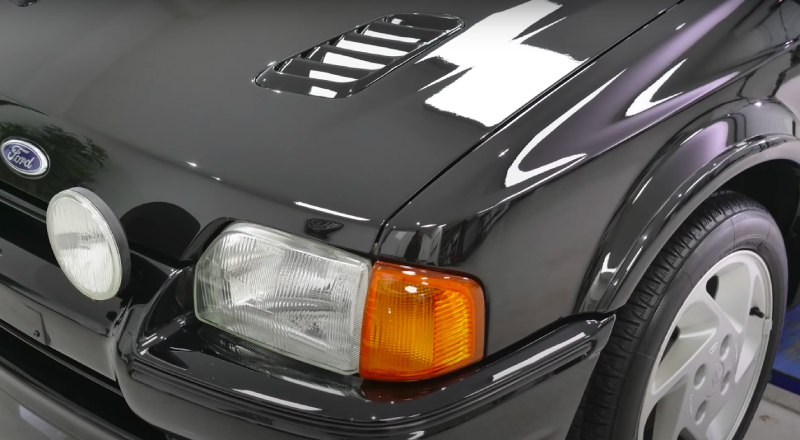 Machine Polishing With Softer Paints
One of the key factors to consider before machine polishing a car is how much paint there is to work with. Think about it – the process of machine polishing means you are actively removing paint from the surface. Pick up a polisher and a cutting compound that is too aggressive, then combine the above with some soft paint and before you know it you could be in a fair bit of bother.
With the above in mind and as per his usual routine, you'll see Jim carry out extensive paint depth readings using a paint depth gauge all over this Ford Escort RS Turbo's flat black (non-metallic) paintwork before contemplating in reaching for any machine polishing equipment.
Cutting & Finishing with Kamikaze Collection
Turning our attention back to the Kamikaze Collection and their Japanese origins, this lends itself perfectly to the softer paint as found on this 90s hot-hatch. The compounds which we are focusing on in this article are attuned to softer paints, that is generally because the cars produced in Japan are layered with this type of paint.
Although this Escort was particularly stunning even before White Details went to work and with just 12,000 on the clock from new, once analysed under the high-intensity lighting in Jim's studio, it was clear that in its 30 years of being, this old fast Ford had accumulated its fair share of paintwork blemishes.
Could a near factory finish be achieved? There is only one way to find out, so without further ado, hit the link below to see this 90s classic get the full White Details treatment!
White Details: Ford Escort RS Turbo (Super Clean!)
If you've watched Jim's video, then check out the products he used to cut and polish the Escort RS Turbo below!
Kamikaze Collection Banzai Cutting Compound £30.00
Japanese automotive paintwork tends to be notoriously soft so finding a cutting compound to tackle blemishes without creating further problems is almost impossible. Until now.
Kamikaze Collection Banzai Cutting Compound is formulated with diminishing abrasives that minimise post-cutting marring, even on softer paint finishes, yet is tough enough to deal with scratch resistant clearcoats. With minimal dusting and zero fillers, the results achieved are true, with no drop back.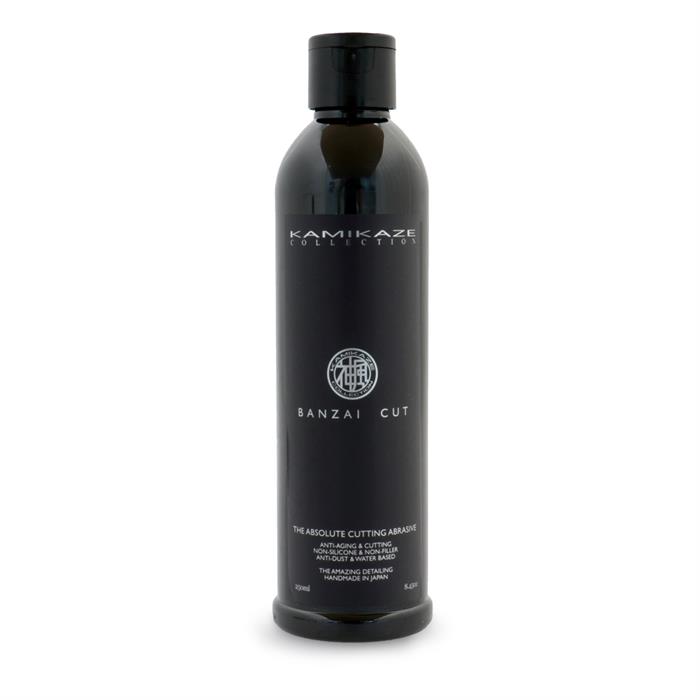 Suitable for soft paint finishes
Works on hard clearcoats
Does not contain fillers – the results it produces are true
Produces very little dust
Formulated to be worked for longer periods
Kamikaze Collection Ichiban Finishing Compound £30.00
Correcting paintwork sometimes requires an aggressive compound and pad combination. Whilst these remove the defects, they often put finer swirls, holograms and marks into the paintwork. To attain optical clarity, refining is required. For softer paint finishes, the refining process can be particularly challenging.
Kamikaze Collection is a Japanese manufacturer of car care products and, as Japanese paintwork tends to be softer than others, their products cater perfectly for the more delicate finishes. Ichiban Finishing Compound is a perfect example!
Containing fine diminishing abrasives, Ichiban works to gently fine out micro-swirls and scratches left by aggressive machine polishing, leaving a high gloss shine ready to receive a protective coating.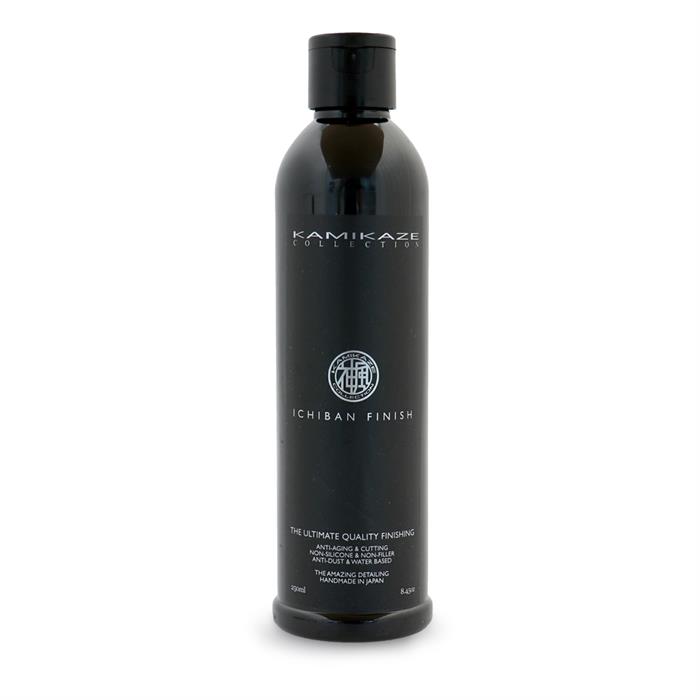 Finishing polish with fine diminishing ceramic abrasives
Provides high gloss finish ready for wax or sealant
Ideal for refining soft paint finishes
RUPES BigFoot iBrid Long Neck From £445.00
A compact and lightweight multi-action hand held polisher, the BigFoot Nano iBrid is perfect for getting into even the smallest and most difficult to reach areas.
The RUPES BigFoot iBrid Nano allows you to switch between a standard corded polisher and cordless operation, powered by robust, quick-charging lithium-ion batteries. Each battery provides thirty minutes of power and yet recharges in just twenty minutes – so you never run out of power! The BigFoot Nano iBrid also features interchangeable heads, giving you the option to select a rotary action, or a Random Orbital action with either a 3mm or 12mm throw.
The RUPES BigFoot Nano iBrid is an essential addition for anyone looking for the ultimate attention to detail!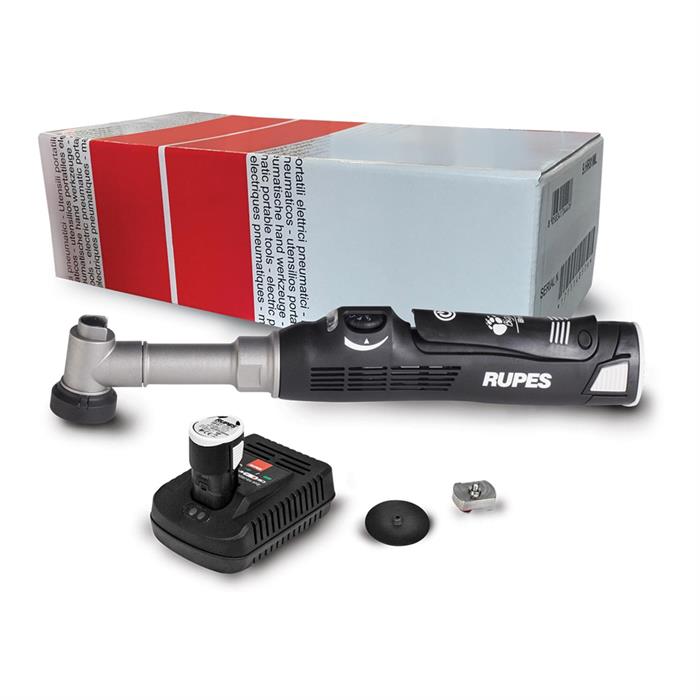 Switch between corded & cordless operation
Supplied with 2 x powerful lithium-ion batteries
Each battery provides 30 mins continuous operation
Never run out of power: each battery recharges in only 20 minutes!
5-speed control dial at 2000-5000 orbits per minute (OPM)
Use as Rotary with a 34mm (1-1/4″) pad
Use as Random Orbital 3mm orbit with both 34mm (1-1/4″) and 40mm (1.5″) pads
Use as Random Orbital 12mm orbit with both 34mm (1-1/4″) and 40mm (1.5″) pads
Interchangeable heads – switch easily between random orbit & rotary action
Ideal for spoilers, wheels, mirrors, air intakes, door handles & other tight areas
230 volt UK plug
The full, exclusive range of Kamikaze Collection products can be found here.
Contact Jim at http://www.WhiteDetails.co.uk/ for specialist detailing services.
Visit Ultimate Finish for the best car care and detailing products from around the globe.
Have a question on any of our products? Email sales@theultimatefinish.co.uk or call 01474 360 360.
Our team is on hand, Monday to Friday, 8am-5pm.