Audi R8 V8 Spyder Detailed At The Ultimate Detailing Studio™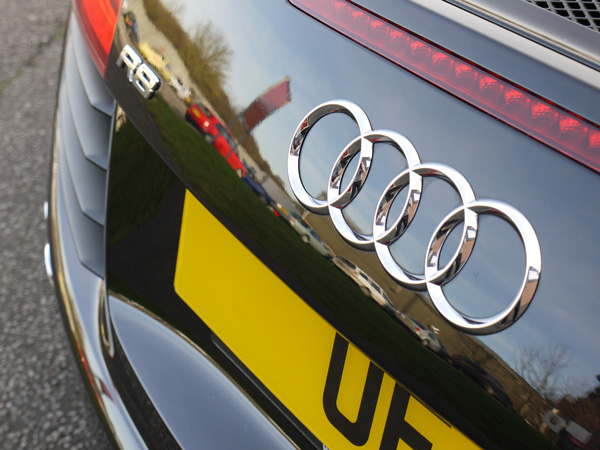 Black is a wonderful colour for clean cars, but unfortunately, as anyone who's ever owned a black car knows; keeping it looking clean is a mission! Being possibly the most unforgiving colour, black shows every speck of dirt as well as every swirl, every hologram and every scratch.
When this R8 came in to the Ultimate Detailing Studio, Master Detailer, Rob Tomlin could see immediately it had been subjected to the £5 special hand car wash and a couple of entries through a brushless car wash system: a myriad of swirls covered the paintwork. Something had to be done – the car was only a few months out of the show room and sporting less than 2k miles! Rob set to work to bring the paintwork back to top notch.
The Audi R8 is based on the Audi Le Mans Quattro concept car. With a 0-62 mph (0–100 km/h) time of 4.8 seconds and a top speed of around 185mph, the V8 Spyder features an aluminium space frame with carbon composites and an automatic retractable folding cloth roof. To do this R8 justice the paintwork needed some much needed TLC. He prescribed the Enhancement Detail Plus, a four step process for the paintwork and including treatments for the interior, glass and cloth roof.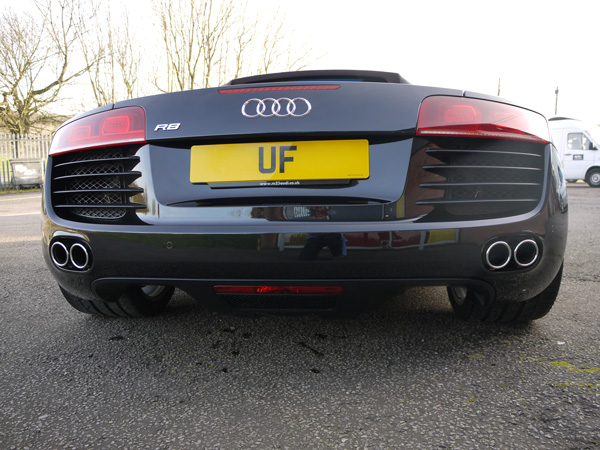 Starting out with Ultimate Snow Foam Rob pre-washed the vehicle then followed up with Swissvax Car Bath and a rinse off with the Aqua Gleam De-ionising filter system before setting to work on the paint correction process. When it was looking properly smooth and blemish-free he protected his work with Gtechniq C1 Crystal Lacquer followed by a couple of layers of Swissvax Crystal Rock. The interior was treated with Swissvax Leather Cleaner and Swissvax Leather Milk with Vitamin E. The glass was cleaned and then sealed using Gtechniq G1 ClearVision Smart Glass. The cloth roof received the Swissvax Lotos Soft Top Protectant treatment to clean and protect it from UV and industrial fallout, the metal work shined with Swissvax Metal Polish. And when the owner came to collect he was one very Happy Customer!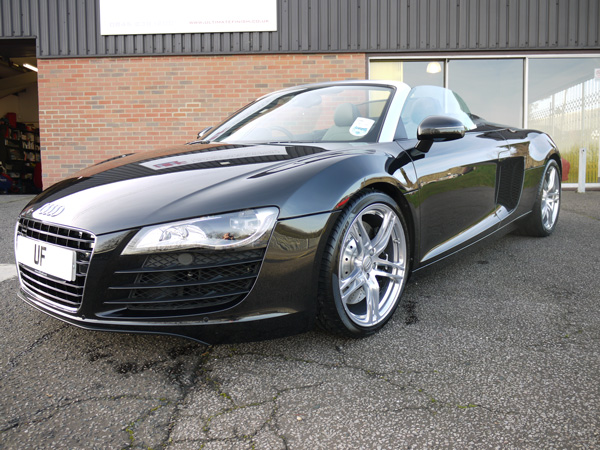 View more images of the Audi R8 V8 Spyder here.