Gloss Enhancement – Jaguar XF S in Vapour Grey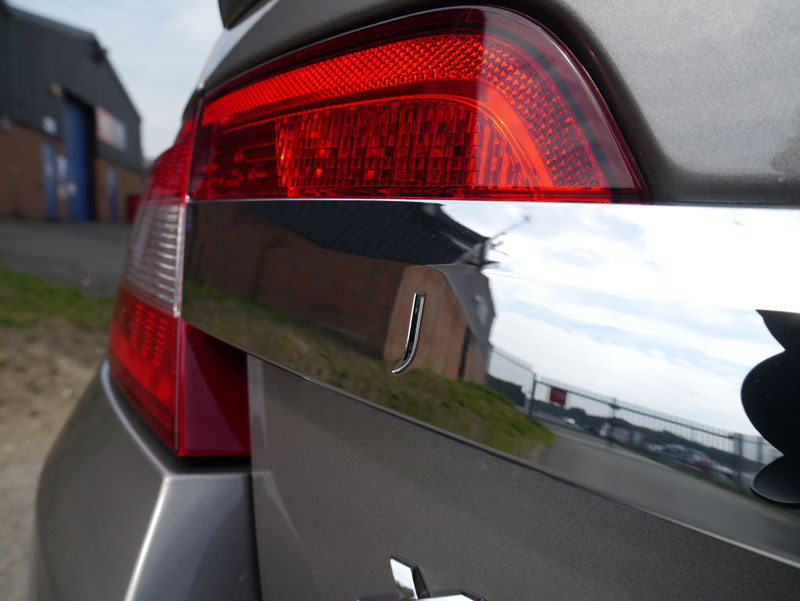 Many of our customers who own a Jaguar XF S use the car every day – it combines performance with comfort, so it's the perfect choice for sitting in traffic or motorway cruising. As a result we often see an XF S with plenty of 'miles' on the paintwork.
This 2010 registration XF S came in to the Ultimate Detailing Studio for a Gloss Enhancement Treatment to remove the swirls and scratches from the paintwork, then to be protected with a nano quartz coating. From the appraisal carried out prior to starting the treatment our Detailer knew the paintwork was of a fairly uniform thickness, without any hidden repairs or surprises.
Initially the Jaguar was treated with Bilt-Hamber Korrosol to remove brake dust build up from the wheels. The boot, bonnet and door shuts were all cleaned with Bilt-Hamber Surfex HD which was also used to degrease the whole car.
Cars that are driven daily collect a lot of debris, be it iron particles, fallout from brake discs or road grime – it means using a particle remover and a degreaser to decontaminate the paintwork is absolutely key to ensuring that the paint isn't further damaged when washing the car. – Master Detailer, UDS
The whole vehicle was then treated with Valet Pro Citrus Tar & Glue Remover to dissolve any remaining tree sap, the wheels cleaned with Valet Pro Bilberry Wheel Cleaner before the whole car pre-washed using Ultimate Snow Foam. Then, using the Two Bucket Method the Jaguar was given a thorough wash using Gtechniq G-Wash, rinsed with an Aqua Gleam de-ionising water purification filter and patted dry using a Gtechniq Zero Scratch Microfibre Drying Towel.
The paintwork bore all the usual tell-tale signs of local 'hand car washes'. Swirls, scratches in both circular and zigzag marks where it had been wiped over – the usual suspects! Also the plastics were very faded, probably from the alkaline traffic film removers these places use. – Master Detailer, UDS
To ensure every last trace of bonded adhesives were removed, the car was clayed using Bilt-Hamber Auto-Clay Medium. The paint was then corrected using a Flex PE14-2-150 and a combination of SCHOLL Concepts S3 Gold on a 3M Yellow Polishing Pad. To refine it the 3M Blue Polishing Pad was used with SCHOLL Concepts S40 Anti-Swirl Compound.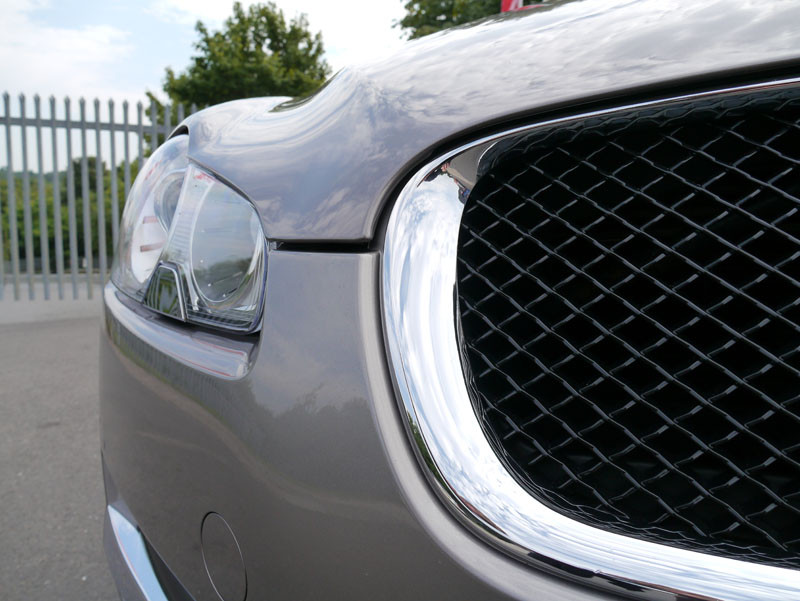 Perfectly refined, the bodywork and wheels were cleansed of all polish residue using Nanolex Premium Paint Cleaner. This ensures Nanolex Ultra Paint & Alloy Sealant has a clean surface to bond to, ensuring maximum bonds form and therefore maximum durability. Ultra Paint & Alloy Sealant provides a durable, hydrophobic and oleophobic surface, encouraging water and dirt to sheet off the paint and wheels, rather than adhere to it. This means future maintenance will be easier and safer.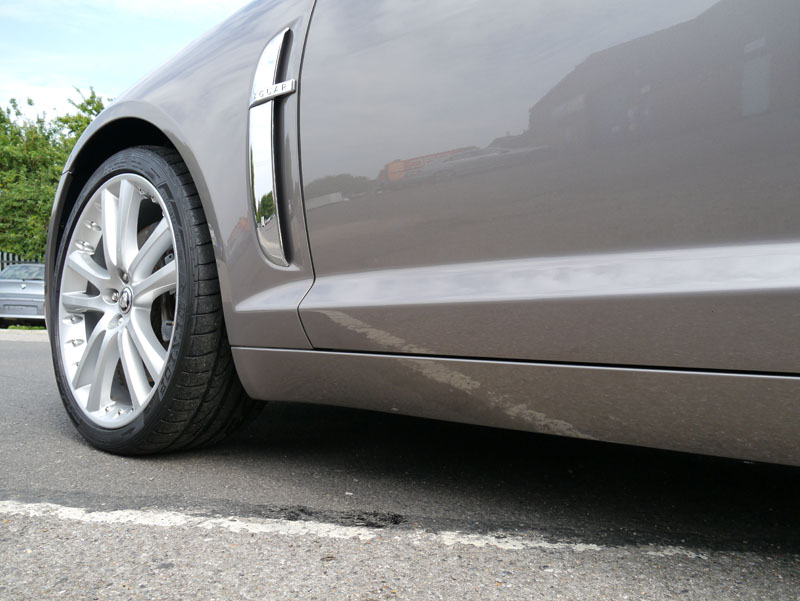 To revive the faded trim Gtechniq C4 Permanent Trim Restorer was applied and allowed to cure. The stained aluminium window trim and exhaust tips were revived with Meguiar's All Metal Polysh. The windows were cleaned using Nanolex Premium Glass Cleaner and then sealed with Nanolex Ultra Glass Sealant, a highly water repellent coating which encourages rain water to bead and roll away. This reduces the need for using wind screen wipers and helps to improve visibility during inclement weather conditions.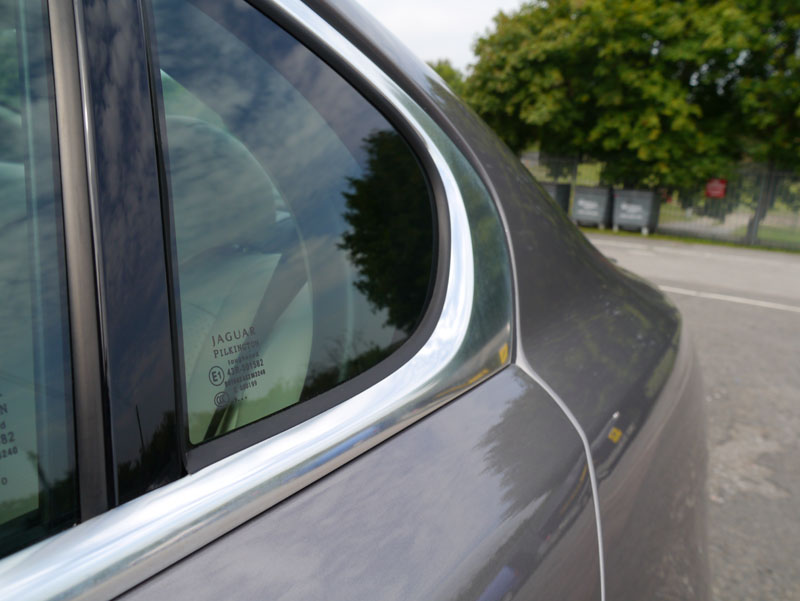 The interior leather was cleaned using Swissvax Leather Cleaner Forte, a pH-neutral cleaner perfect for working with stubborn marks. The leather was then treated with Swissvax Leather Milk with Vitamin E, a light, non-greasy conditioner, and protected with Swissvax Elephant Hide Leather Protector, to help prevent dye transfer.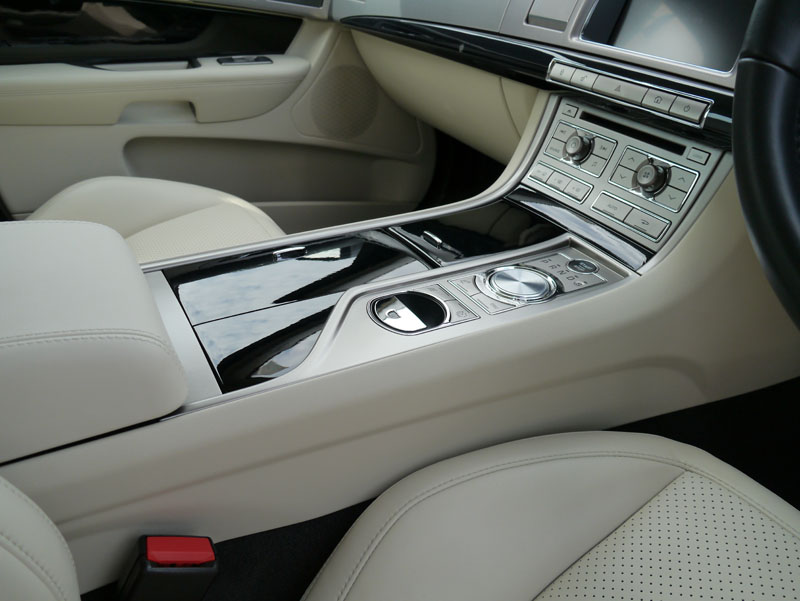 Finally, the Jaguar XF S was given a spritz with Nanolex Premium Spray Sealant to boost the Ultra Paint & Alloy Sealant. Thoroughly protected, the Jaguar was ready to collect – and the customer was delighted with the results.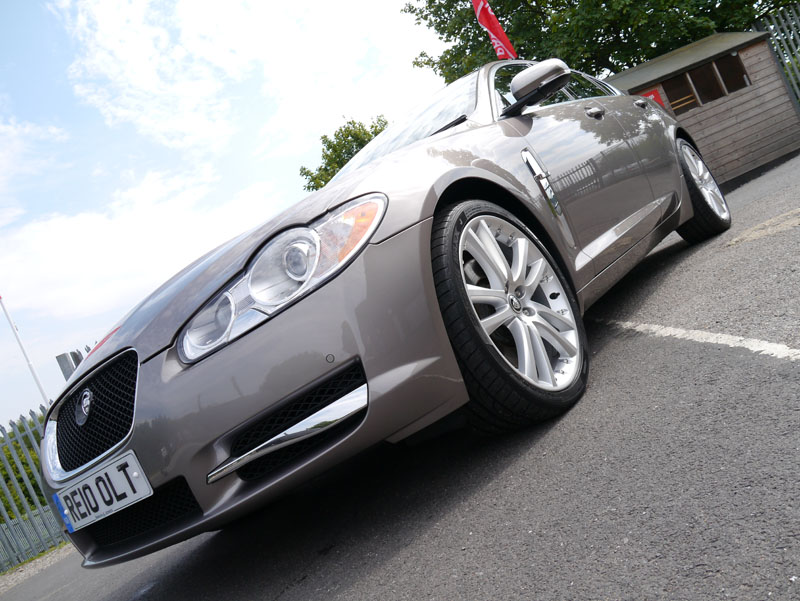 Ultimate Detailing Studio – Award Winning Detailing. Call 0845 838 1200 to discuss your requirements and arrange a free vehicle appraisal.
Ultimate Finish – Legendary Automotive Care since 1999.