Porsche 911 991 Carrera S PDK, World Performance Car 2012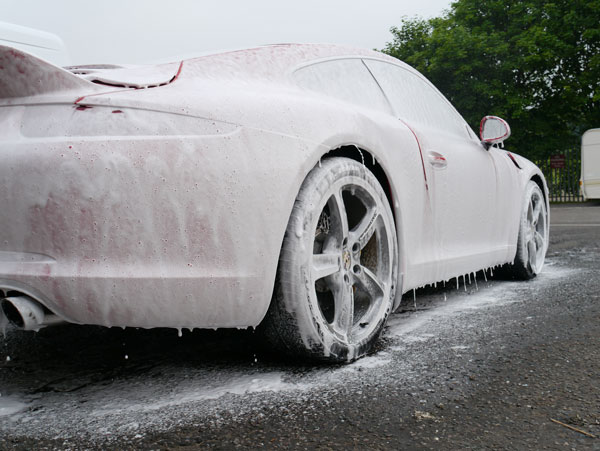 The Porsche 911 991 is the seventh generation 911 and successor to the 997. Crowned World Performance Car of 2012, the 991 was the first 'designed for road' Porsche to feature dual clutch transmission (or Porsche Doppelkupplung – PDK) – primarily designed to allow for faster, smoother gear changes for racing cars.
One of the first examples arrived at the Ultimate Detailing Studio recently and, in spite of only having covered 4000 miles the paintwork was quite marked and definitely not up to the high standards required by our discerning customer.
It made a nice change to see a Guards Red 991 – typically we see a lot of Polar Silver or Meteor Grey. I was surprised though to see the amount of scratching and swirling in the paintwork. Although the car had only done around 4k the paint was trying to say it had seen 25000 miles and it was peppered with stone chips! – Master Detailer, UDS
It started, as it always does, with Ultimate Snow Foam to remove larger particles of dirt, followed by treatment with Valet Pro Dragon's Breath, an active colour change solution for removing baked-on metal filings and other contaminants. All the shuts were cleaned with Meguiar's All Purpose Cleaner and then the whole car washed using Gtechniq G-Wash.
As red is typically susceptible to UV paint fade the customers maintenance washing routine should include the all new Gtechniq UV Wash shampoo. Equally, the glass coating will make a big difference slowing the oxidation rate significantly. – Master Detailer, UDS
Thoroughly clean and dry the paint was inspected and the layer thickness measured. Next our Master Detailer selected the 3M Yellow Polishing Pad and 3M Extra Fine Compound to remove the deeper blemishes from the paintwork. The paintwork was refined using 3M Blue Polishing Pad and 3M Ultrafina SE Polish.
It was typical Porsche paintwork; hard, bit sticky, but nothing out of the ordinary. It wasn't grabbing the 3M pad so I was happy with the results I was getting. The colour came up really bright and glossy, really eye-catching. – Master Detailer, UDS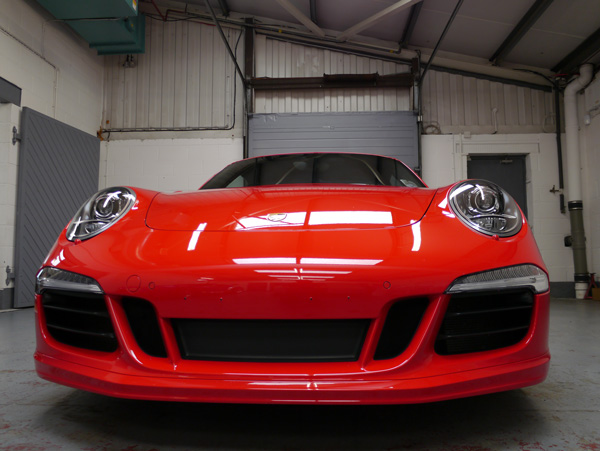 After machine polishing the bodywork and wheels were all wiped down with IPA solution to remove any residues, in preparation for the glass coat sealant. 22PLE VX1 Pro Signature Glass Coat was applied to the paintwork, 22PLE VM1 Rim & Metal Coat applied to the wheels and Gtechniq G1 Clear Vision Smart Glass applied to all the windows. All these coatings are inherently hydrophobic, repelling water, dirt and grime, making the car easier to maintain and thereby reducing the chances of scratching the car during the wash process.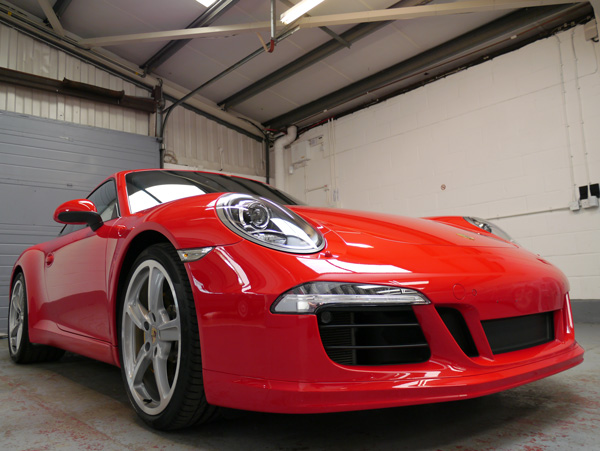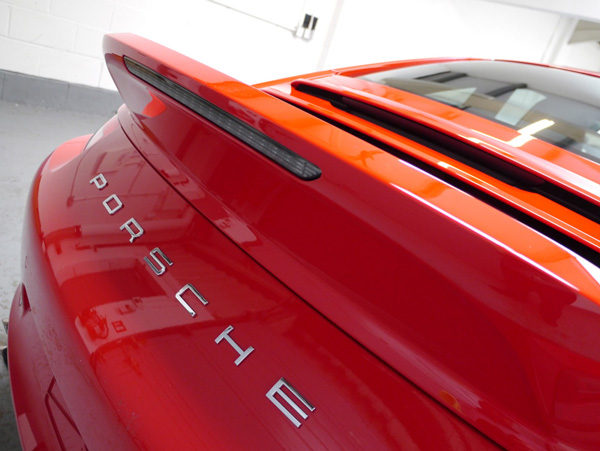 The tyres were dressed with Gtechniq T1 Tyre 'N' Trim to complete the look – and the 991 was ready to fly out the studio!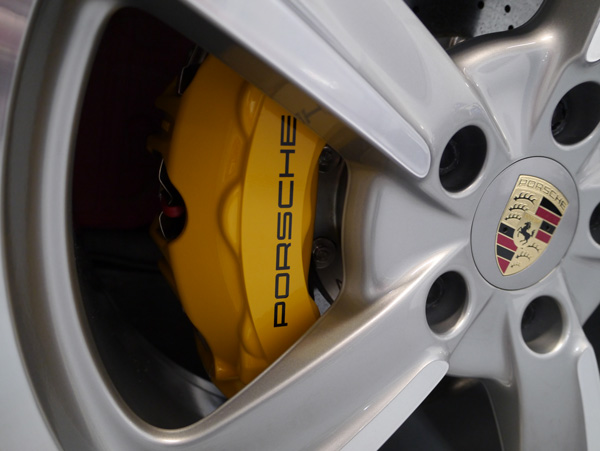 Ultimate Detailing Studio – Award Winning Detailing. Call 0845 838 1200 to discuss your requirements and arrange a preliminary inspection.
Ultimate Finish – Legendary Automotive Care since 1999.