Show Car Preparation for Fast Ford Featured Mk2 Focus RS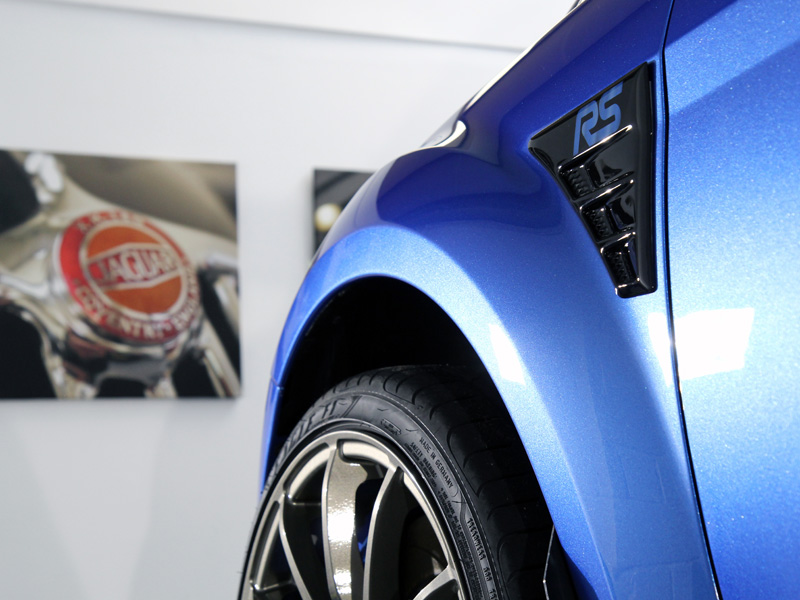 As the RS designation indicates, this is no ordinary Ford Focus. One look at the exterior will tell you that much, with its array of air intakes, low splitter, large spoiler on the boot and an impressive diffuser that is clearly rally-inspired.
Under the bonnet, the differences become clearer. In spite of sharing the 2.5 litre 5-cylinder engine with the ST, the RS version has been modified to produce 301bhp, nearly 80 bhp over the ST performance. In fact, the standard Focus RS achieves 0-62mph in 5.9 seconds and has a top speed of 164mph. Basically, the Ford Focus RS Mk2 is staggeringly fast with on-point handling, all underlined by the impressive whooshing noise of the valve dump.
But all that is for the standard RS, and this one was an entirely different beast! Having inherited his passion for a 'driver's car' from his father, a big Lotus fan, the owner of this RS is driven, quite literally, by his passion for the 'fun factor' of driving. And he's made a few improvements!
My father has always been a petrol head and Lotus's are his thing. I'm a bit tall for the Lotus to be a comfortable option and the Ford Focus RS seemed a logical progression. I bought my first RS in 2010 and I loved it. After a while, I thought I might like an all-wheel drive, so I sold it and bought an Audi RS4 Quattro, but almost immediately I wished I hadn't. So I sold the Audi and bought another Ford Focus RS. Almost immediately I set about modifying it to make the most of the significant fun factor it already has! – Chris A, Focus RS Mk2 owner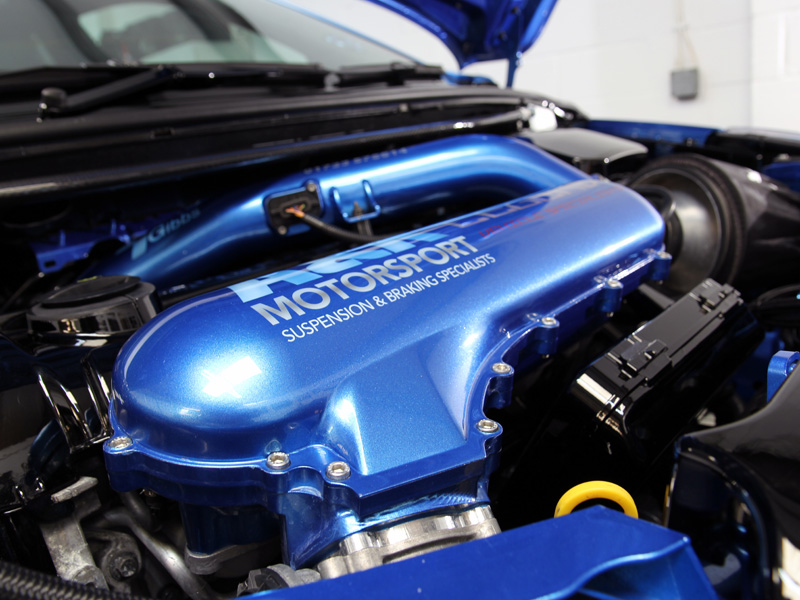 And modified really is the word for this RS. The engine now features a Harvey Gibbs Garrett Hybrid Turbo with a Flowed & Polished Head by Harvey Gibbs and forged pistons and rods, other customizations include:
Spec-R Intercooler & hard pipes
Spec-R oil breather system / filter housing
Spec-R radiator
Spec-R oil cooler
K&N Extreme air filter
A&K motorsport adjustable drop links
Hardrace upper & lower gearbox mounts
Hardrace front wishbones & Ball joints
Hardrace upper & lower rear control arms
BC-ER coil over suspension
650cc injectors
JWR modified RS500 fuel pump
Turbo back Milltek exhaust system
Harvey Gibbs is a well-known figure within the modified Ford community for his expertise in rebuilding engines for maximum performance. Whilst the engine was being taken care of (it has the honour of currently being the only Mk2 RS rebuilt by Harvey Gibbs), Legends Vehicle Specialists gave the car a complete respray in Azure Blue. While the car was there, Fast Ford Magazine got to hear of it and were so impressed by the amount of energy, passion and commitment put into this RS, they decided to feature it in an upcoming edition. Additionally, this RS has been invited to guest on the Fast Ford stand at the International Ford Show at Sandown Park for the May Day Bank Holiday weekend.
The RS arrived at UF's Brands Hatch based Detailing Studio for Show Car Preparation. As always the process began with decontamination, so the bodywork and wheels were treated with Bilt-Hamber Korrosol, an iron contamination remover that acts on particles derived from shredded brake pads which have attached to the various substrates. Korrosol shrinks the particles, causing them to break their bond with the substrate and allowing them to be freely rinsed away. The car was then degreased using Bilt-Hamber Surfex HD, a biodegradable cleaner which easily remove oily residues, road grime, and diesel splatters. The final decontamination stage was to treat the car to an application of Ultimate Snow Foam to remove larger particles of dirt and grit from the surface of the paintwork prior to the main wash. After rinsing, the car was then washed using the Two Bucket Method, an Ulti-Mitt Double Sided Merino Wash Mitt and Nanolex Pure Shampoo. Once the suds had been rinsed away, an Aqua Gleam De-ionising Water Filter was attached inline with the hose and the car was given a final, pure water rinse. After being patted dry using UF Ultra-Soft Microfibre Drying Towels the car was brought into the detailing studio for inspection under high-intensity lighting.
The paintwork was in fairly good condition, as expected considering the passion the owner has for his car! The air intakes, areas around the spoilers and splitter meant there were quite a few tight areas to get into. It seemed like the perfect opportunity to try the new RUPES BigFoot Nano iBrid. – Derek Ginger, Master Detailer, UF Detailing Studio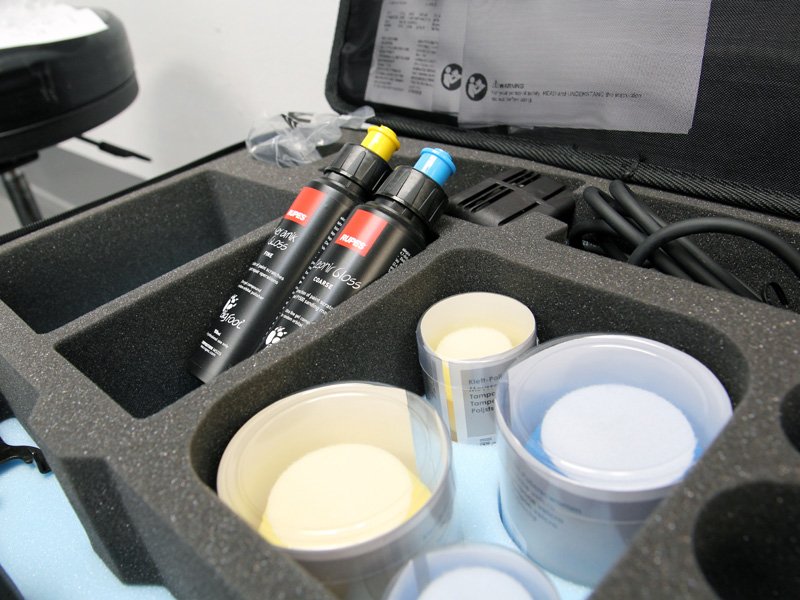 The RUPES Nano iBrid can be used as a conventional mains powered tool, but also has a powerful lithium-ion battery for cordless use. Particularly useful when trying to avoid unwanted contact with the mains power lead and the bodywork. The Nano iBrid has interchangeable heads allowing it to be easily switched between random orbit and rotary action. Ideal for spoilers, wheels, mirrors, air intakes, door handles and other tight areas. It was certainly put through its paces getting the RS into show-worthy condition!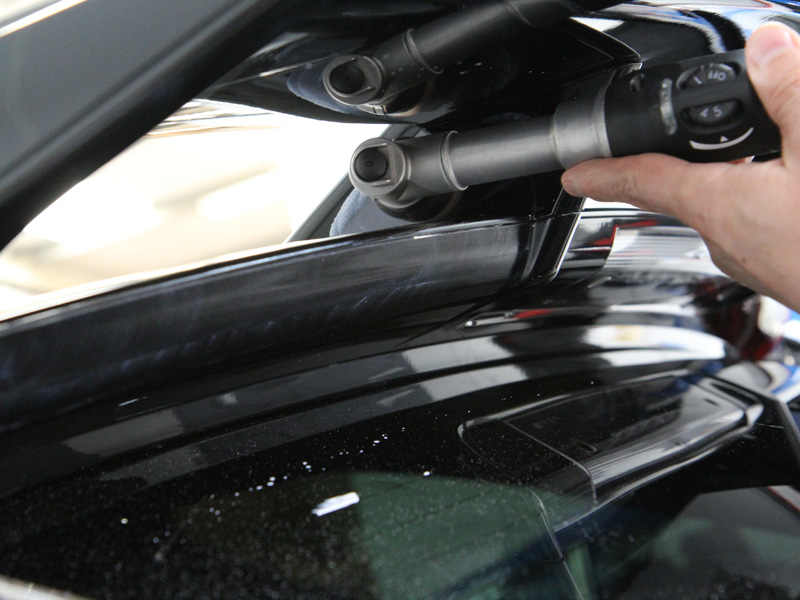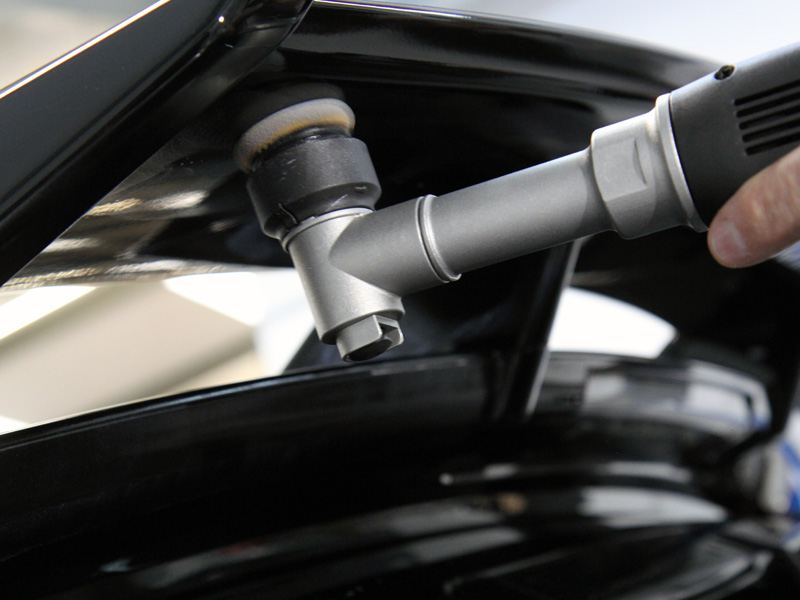 The Nano iBrid was also ideal for polishing the exterior plastics which, along with the roof had all been resprayed in gloss black.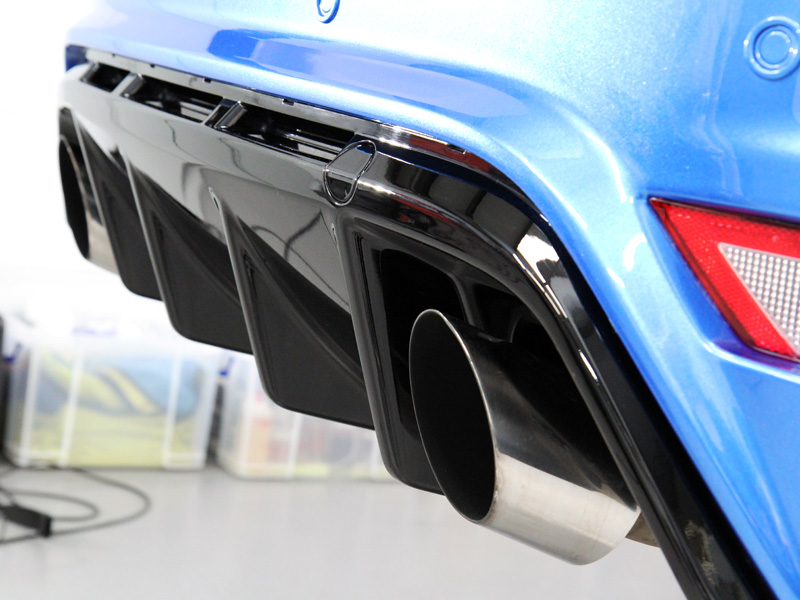 The remainder of the bodywork was enhanced using the FLEX PE14-2 Rotary Machine Polisher, a Flexipads Hex-Logic Orange Cutting Pad and Menzerna Super Finish 3800.
I opted for this combination because it gave the right amount of bite – a more aggressive pad with a fine finishing polish allows the paintwork to be burnished without incurring micro-scratches. – Derek Ginger, Master Detailer, UF Detailing Studio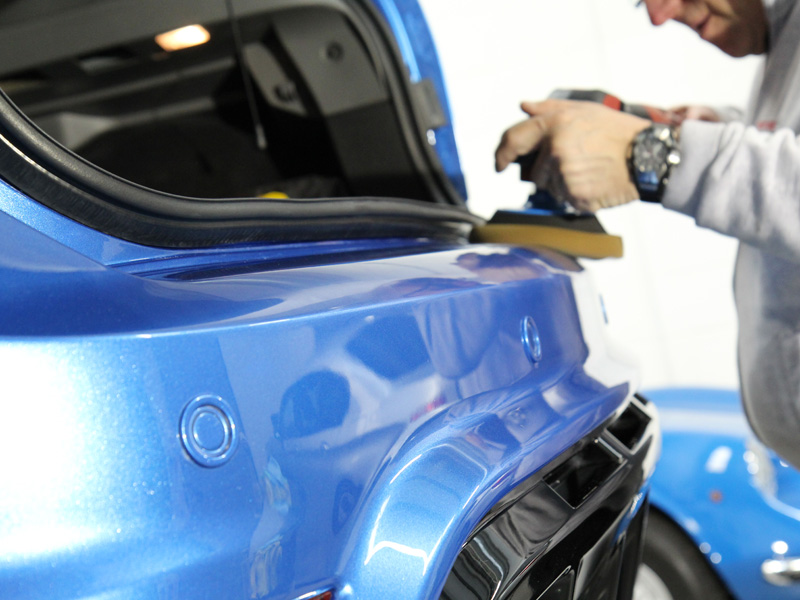 The result was fabulous, with the flake of the custom Azure Blue metallic really standing out.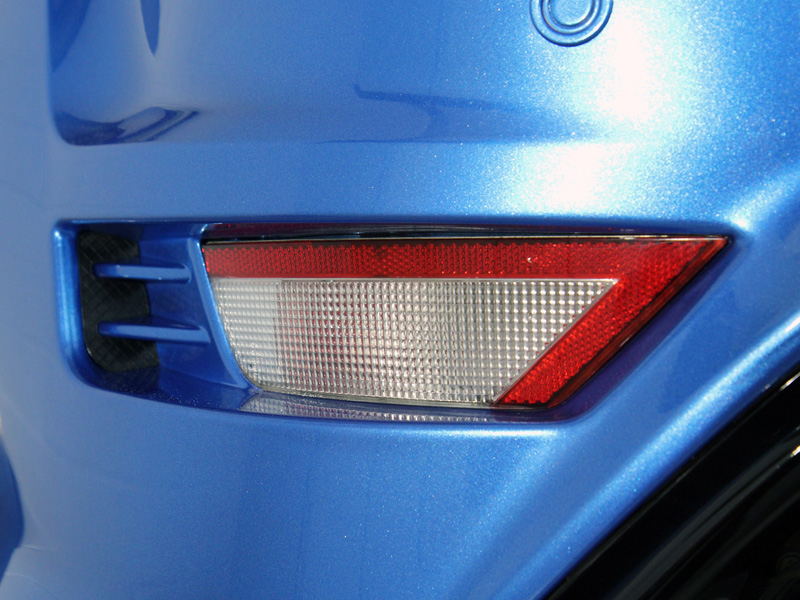 To protect the finish, Kamikaze Collection Infinity Hybrid Wax was applied. This unique wax contains ceramic coating components to combine the eye-popping candy-gloss shine associated with the most exclusive carnauba waxes with the longevity of a ceramic glasscoat.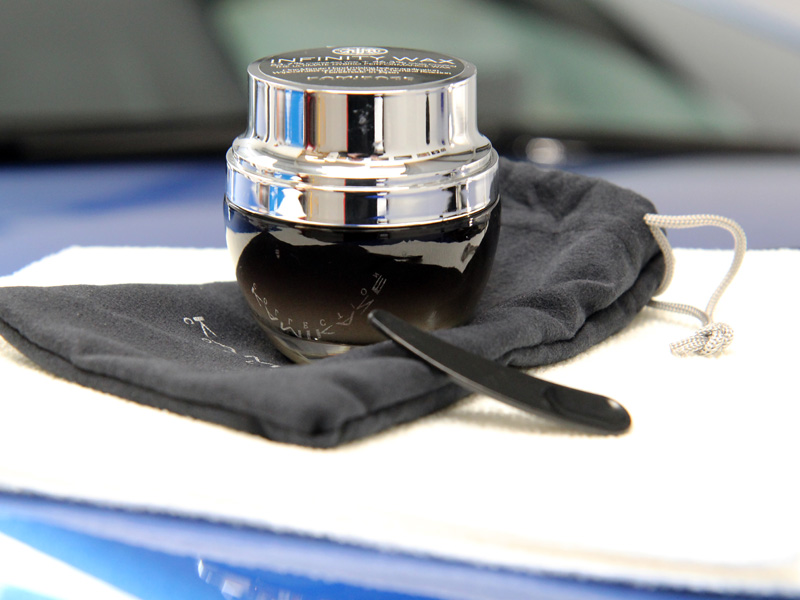 Suitable for use on the gloss black plastics too, the result was an incredible wet-look finish.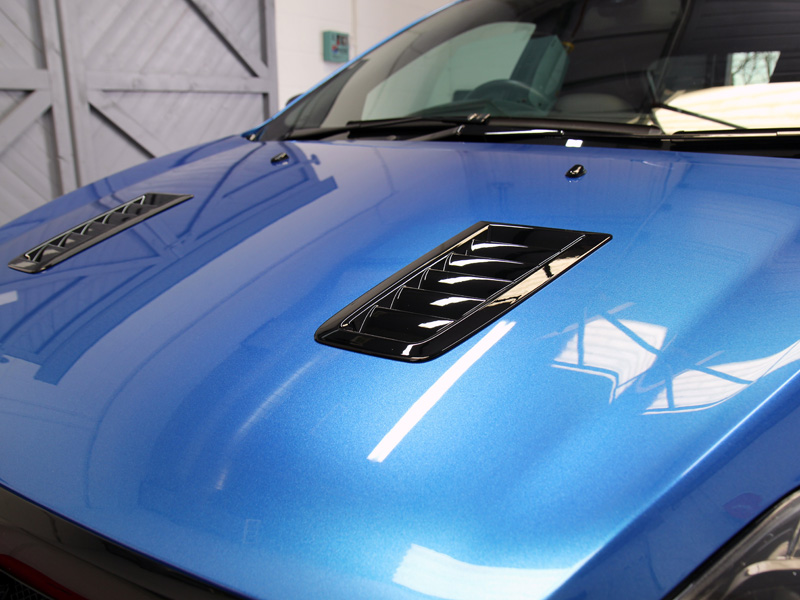 The Rota PWR 19×9 ET42 wheels had been powder-coated with a subtle bronze finish. These were also protected using Infinity Hybrid Wax.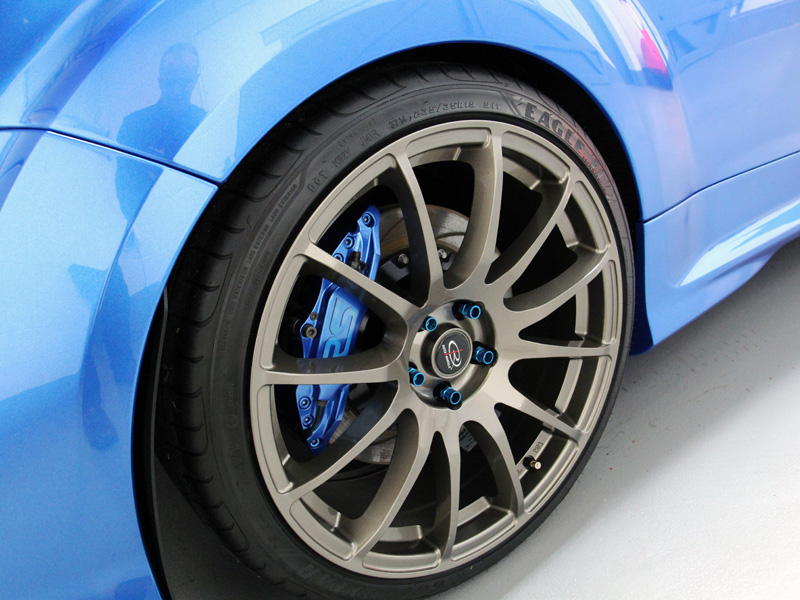 Phenomenal didn't seem to do justice to how the car looked when I collected it. I was so impressed I was almost speechless. It's going to look fantastic on the stand for Fast Ford this coming weekend, it certainly won't be letting the side down, even if it does mean I have to part with it over the bank holiday! I'm looking forward to taking it to other shows this summer and maybe at some point I'll track it – after all, it does have a 500bhp engine to go with its super-charged paintwork! – Chris A, Focus RS Mk2 owner
Photo courtesy of Chris Arnott: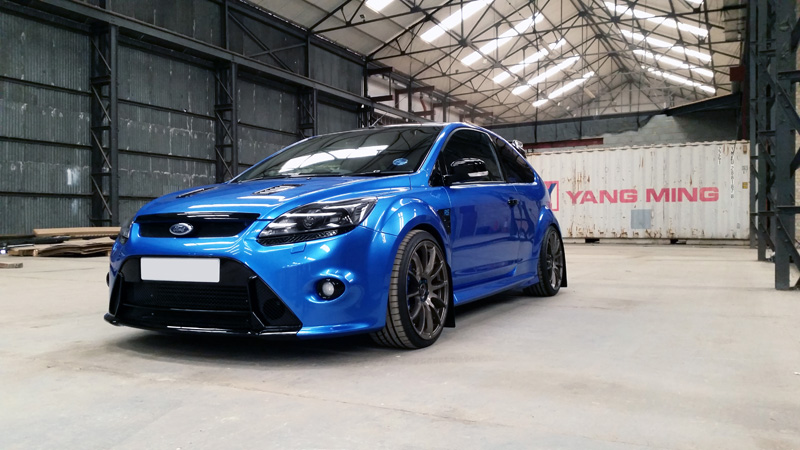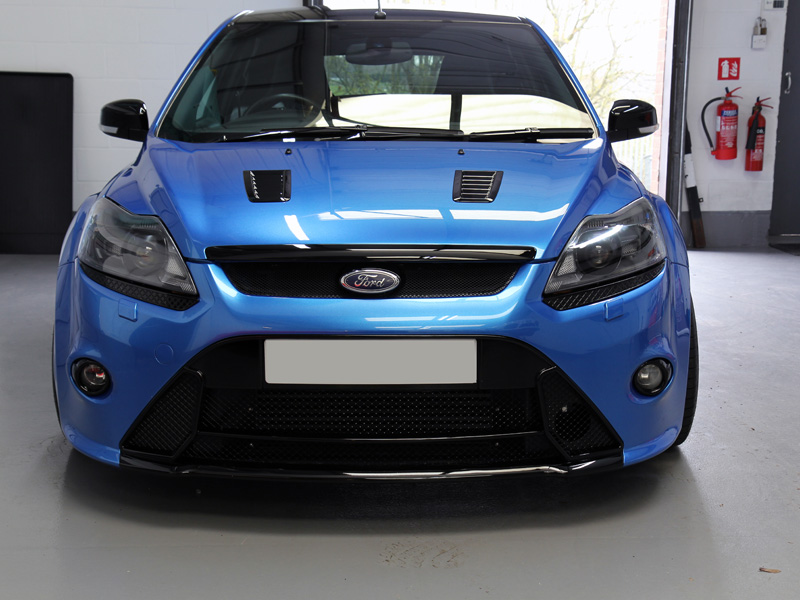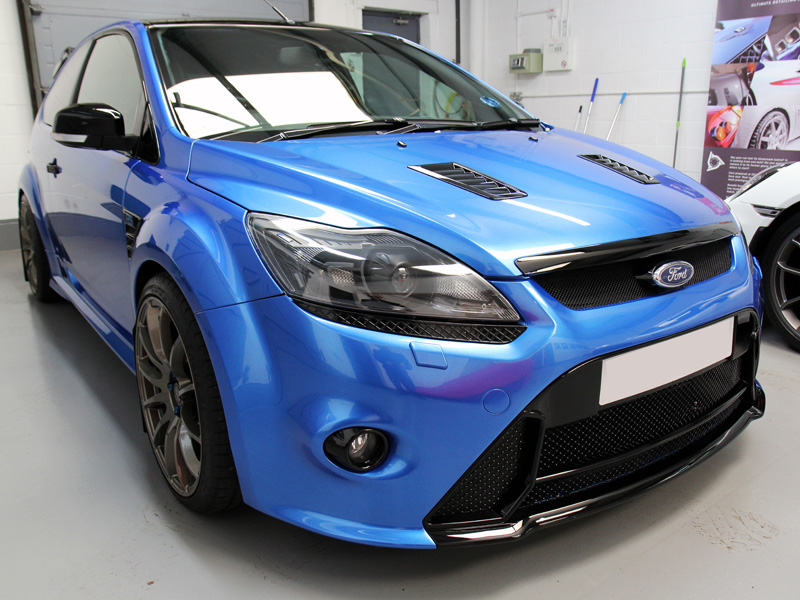 UF Detailing Studio – Award Winning Detailing. Call 0333 800 8004 to discuss your requirements and arrange a free vehicle appraisal.