Alcantara Restoration: How To With Joe Huntley
The appearance of an alcantara surface within a car interior is becoming more and more frequently found. It's often a highly desirable extra when choosing your options on a new car and when it is in an 'as new' condition, the look and feel of the material itself is pure quality. Keeping it this way however, is often the biggest challenge!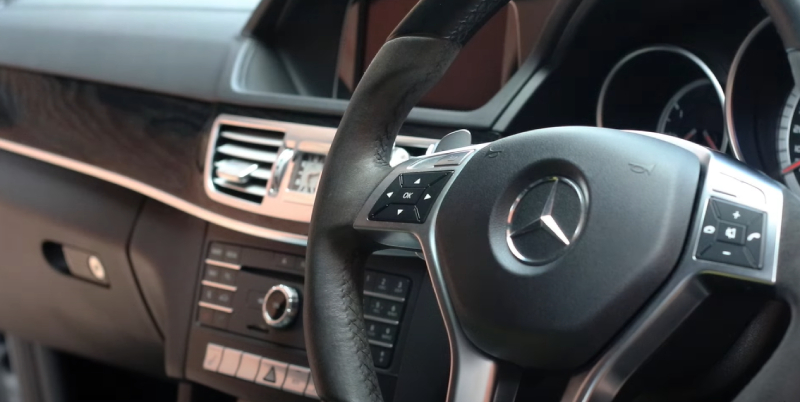 Different from the more commonly found leather or fabric material often associated with car interiors, we here at UF are consistently asked about the best way to clean, restore and maintain alcantara. It is often seen as a 'specialist job', but as you'll see in Joe's new video, with the right tools and products it's a detailing task you can easily tackle yourself.
Alcantara Steering Wheel Deep Clean
The subject of Joe Huntley's latest detailing video is indeed that of an alcantara steering wheel on a Mercedes E63 and it's a prime example of just how the day-to-day rigours of life at the wheel can seriously degrade the material's overall feel and appearance.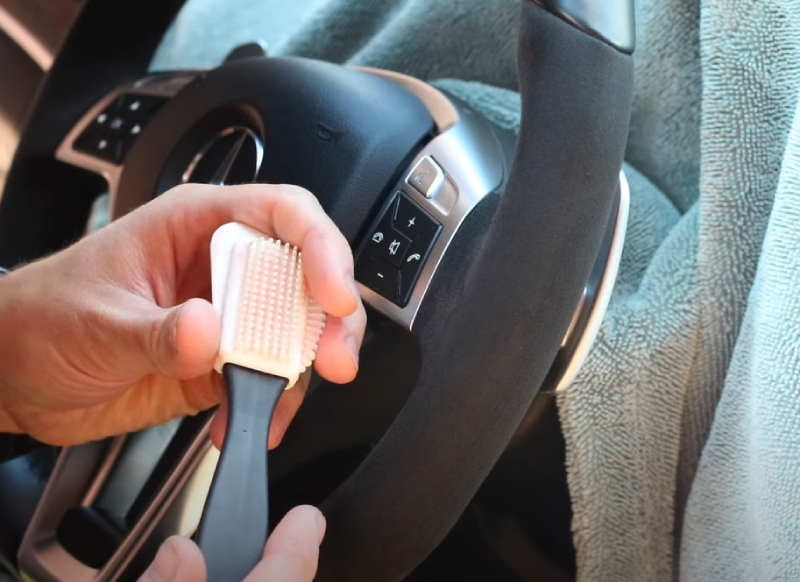 Given how many things they come in to contact with, it's a fact of life that your hands often end up harbouring all sorts of hidden nasties, from the likes of general dirt to oily residues, your steering wheel is right at the front of the queue for taking the hit and absorbing all the contaminants.
Sit back, relax and absorb exactly how you can rejuvenate tired or dirty alcantara in Joe's full detailing video below!
How To Clean & Restore Alcantara | Steering Wheel Restoration & Deep Cleaning | Mercedes E63
Autoglym Interior Shampoo £7.50
This great smelling, low foaming cleaner from Autoglym offers a blend of surface-active ingredients and deodorising agents which "deep clean" your upholstery with the minimum of effort on your part.
The easy to use, spray and wipe formula can be used to clean alcantara as shown in Joe's video above, but it will also get to work with great results on all of the following: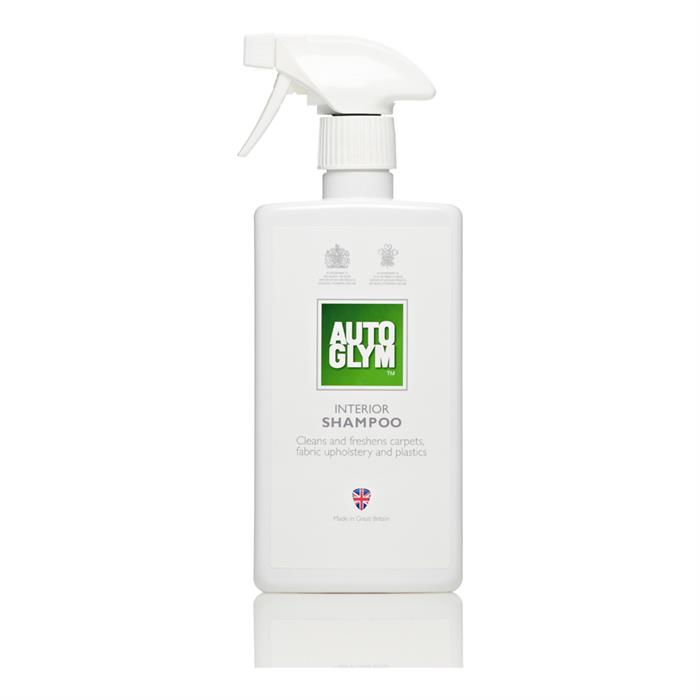 Synthetic fabric upholstery
Carpets
Roof linings
Vinyls
Soft tops
Plastics
Auto Finesse Total From £6.95
Total Interior Cleaner is highly versatile all purpose cleaner designed to be gentle enough for sensitive finishes yet tough enough to cope with stubborn grime. The sensitive nature of the product means it works extremely well on materials like the alcantara found on the Mercedes steering wheel Joe rejuvenated.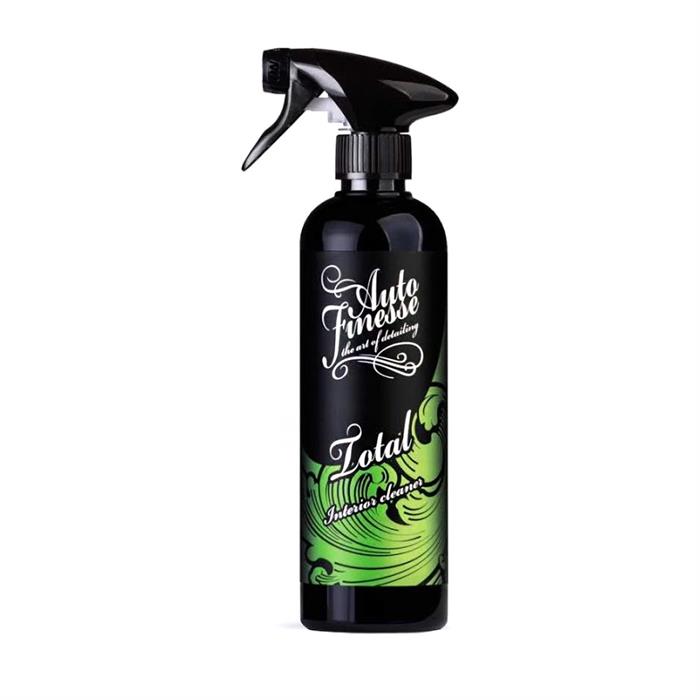 Suitable for use of plastics, trim & upholstery
Gentle formulation gently lifts dirt away
Low-foaming formulation
Conditions as it cleans
Stjärnagloss Inni Dressing £8
Offering versatile cleaning power for both the hard and soft surfaces found in your car interior, Inni Interior Cleaner is a water-based product which not only cleans, but also leaves a pleasant and fresh vanilla essence following treatment.
Inni will clean all car interior surfaces, including plastic dashboards, interior trim panels, upholstered headlining and leather seats.
This flexible car interior cleaner product is based on a mild All-Purpose Cleaner (APC) formula, so it delivers impressive cleaning results, but not at the expense of marring surfaces like a more aggressive product may do.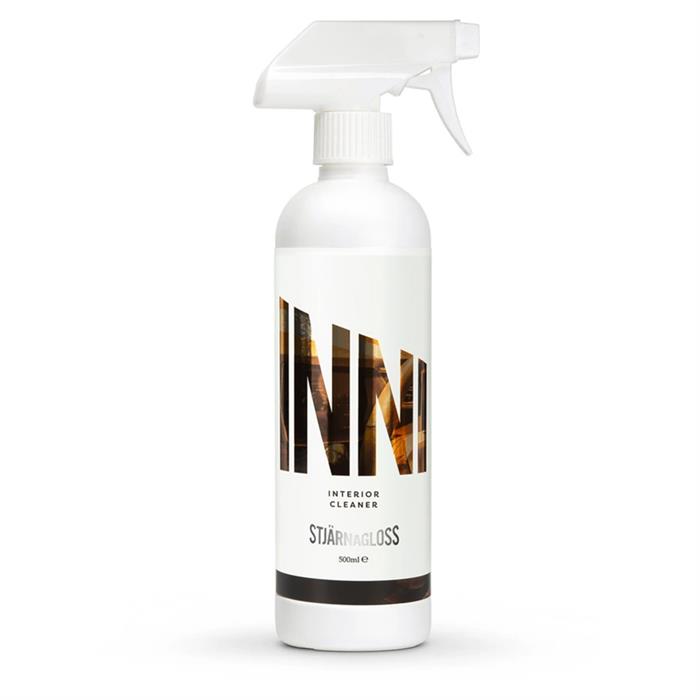 Versatile car interior cleaning product
Works on hard & soft surfaces
Pleasant vanilla essence
Impressive cleaning performance, but gentle on delicate materials (will not mark or stain)
Water-based
Colourlock Leather Cleaning Brush £4.95
Finding a trim and tyre dressing that doesn't streak after application can often be challenging, but that's not the case with Stjarnagloss Gummi Dressing. This light blue, cream product glides effortlessly onto plastic or rubber surfaces quickly and doesn't come with any nasty product sling often associated with dressings.
Give your tyre sidewalls and plastic trim a beautiful satin sheen finish which is dry to the touch and streak-free in the rain.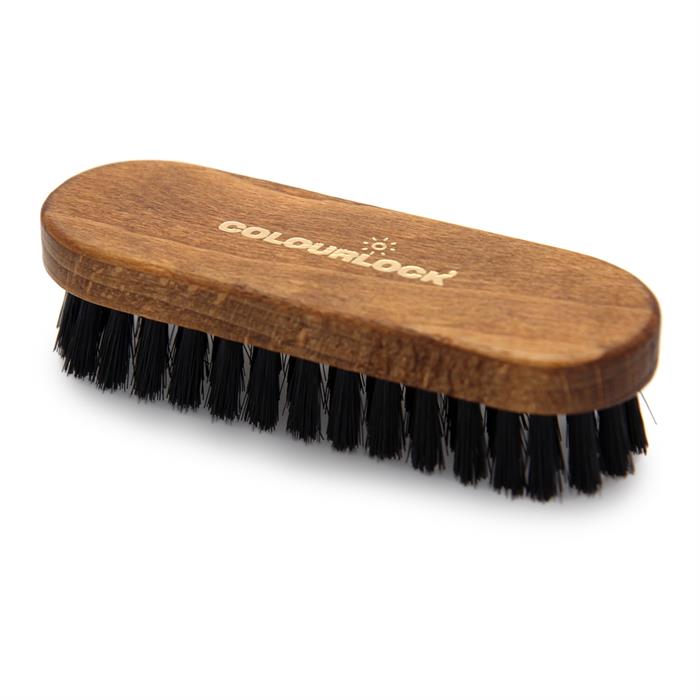 Soft bristles will not scratch leather
Helps get Leather Cleaner into the grain of the leather to lift out dirt
Also suitable for brushing Alcantara
May be used on Nubuck
Visit Ultimate Finish for the best car care and detailing products from around the globe!
Have a question on any of our products? Email sales@theultimatefinish.co.uk or call 01474 360 360.
Our team is on hand, Monday to Friday, 8am-5pm.